Stevie Farrell has vowed to "get it right" on Tuesday night when Stranraer head to Stair Park for just the second time this year.
The Blues were well beaten at Hampden Park by Queen's Park on Saturday as the season got back underway.
The league leaders were 3-0 winners, with Farrell's men drawing a blank for only the second time this campaign.
However, with the hectic end to the season, management, players and fans don't have long to wait to get back to action.
Speaking after the full time whistle at the national stadium, the manager said: "We could not get going today.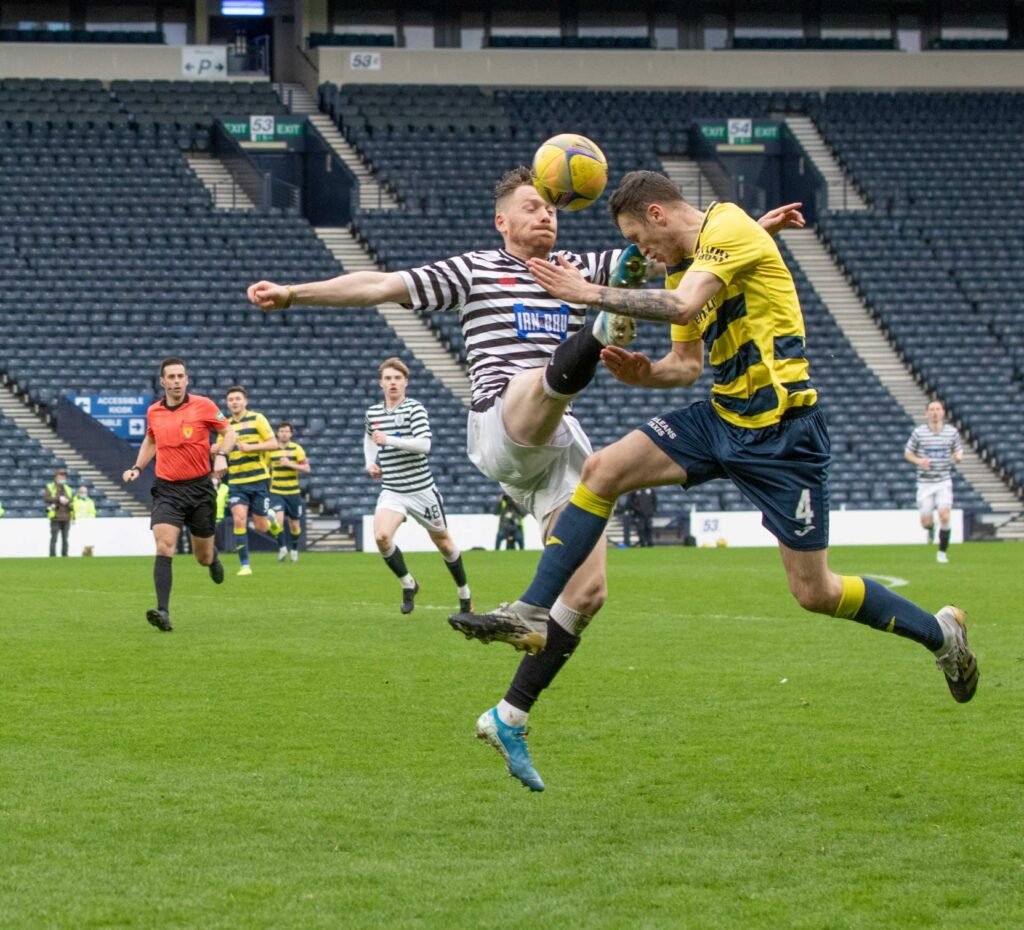 "You just get days like that where it does not work for you.
"We have not had many days like that, to be fair, this season and it is a long time since we have had a day like that.
"To be fair to the players, I'm not going to be too hard on them.
"They have been excellent and I've told them that in the dressing room but they need to be men tonight.
"They need to look in the mirror, they need to understand it was not good enough and I mean that from me right through.
"We will be back on Tuesday night and we will get it right on Tuesday night."
Farrell made five substitutions at Hampden Park, with James Hilton, Joao Victoria, Ally Taylor, Matty Yates and Cameron Elliott all brought on to try to change the momentum of the contest.
Unfortunately, it never worked, with the manager describing the performance as "flat".
The Blues last welcomed Brechin to Stair Park in the final stretches of the 2018/19 campaign.
As expected, not many players from either side that day are still with the clubs, with the Blues able to count Jamie Hamill, Connor McManus and Elliott – as well as a now returned Victoria – while Sean Burns, now of Stranraer, was in the Brechin line-up.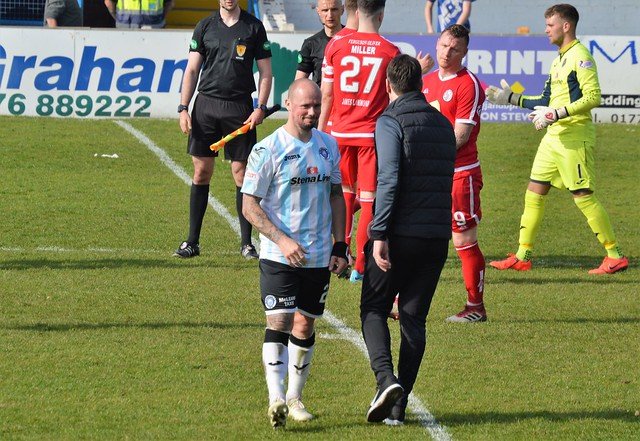 The manager said: "I'm delighted we have got a game on Tuesday night.
"I'm not really going to get that despondent over the Queen's Park result – I don't like getting beat – but we've not got long enough to think about it.
"We've got three days to prepare the players, make sure they are right for Tuesday night and then we've got another game on Saturday.
"Bring them on.
"We know what our aim is for this year and we are still in a right good place to achieve that and the players have been told that."
Last meeting
Brechin City 1-4 Stranraer
28 November 2020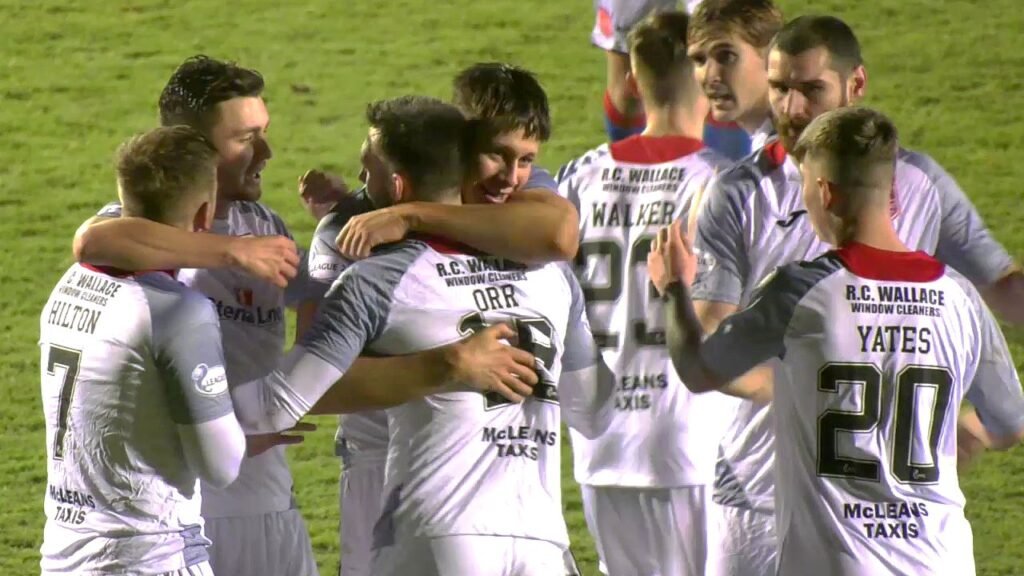 An impressive second half showing saw Stranraer emerge victorious at Glebe Park back in November.
Ruari Paton had opened the scoring before Luc Bollan levelled with a header before half time. Thomas Orr put Stranraer back in front before turning provider for strike partner Darryl Duffy. James Hilton stepped off the bench to smash home number four in the closing stages.
Brechin City: McMinn, McKay, Bollan, Jordan, McLevy, Coupe, Inglis (Trialist 75), Barron, Todd (Cusick 88), Currie, Paton.
Not used: Reekie, Brown, Lussint, Nawrocki and O'Neil.
Stranraer: Fleming, Robertson, Cummins, Sonkur, McManus, Gallagher, Millar, Duffy (Yates 78), Victoria (Hilton 73), Paton (Josh Walker 83), Orr.
Not used: McIntyre, Devitt, Hamill and Jamie Walker.
Last five meetings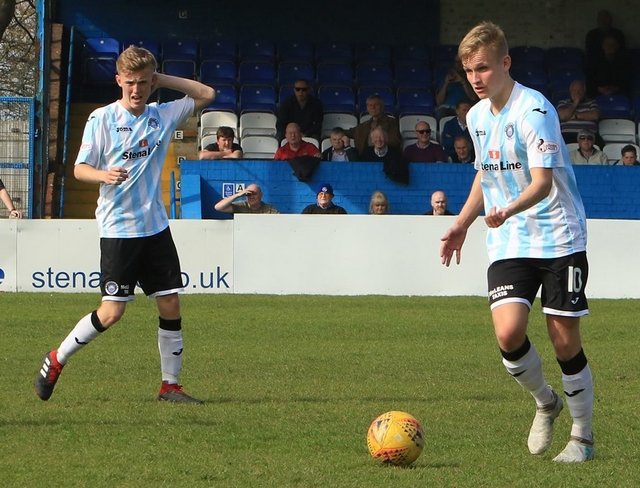 Brechin City 1 Stranraer 4 (Bollan; Paton, Orr, Duffy and Hilton) at Glebe Park on November 28, 2020
Stranraer 3 Brechin City 0 (Lamont, McCann and Elliott) at Stair Park on April 20, 2019
Stranraer 0 Brechin City 2 (Jackson and Thomson) at Stair Park on March 26, 2019
Brechin City 1 Stranraer 2 (Smith; Cameron and Hamill) at Glebe Park on February 23, 2019
Brechin City 1 Stranraer 1 (C Tapping; Donnelly) at Glebe Park on September 29, 2018
Last five games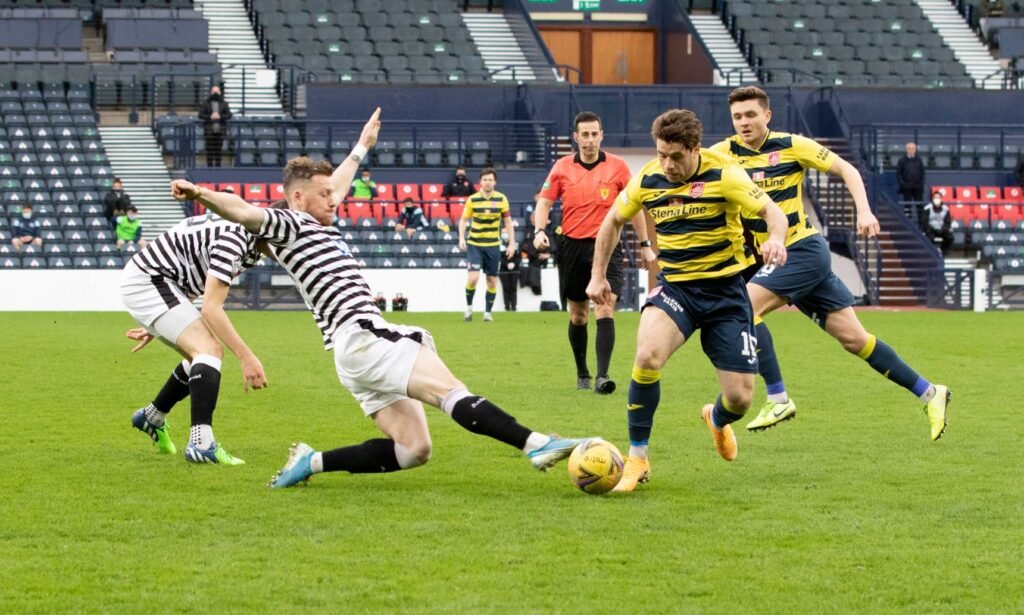 Stranraer
LOSS v Queen's Park (A): 3-0
WIN v Kelty Hearts (A): 2-3 (Orr, Robertson and Paton (Pen))
WIN v Annan Athletic (H): 2-0 (Orr and Paton (Pen))
WIN v Spartans (H): 5-0 (Duffy, Paton, Cummins and Yates x2)
WIN v Albion Rovers (H): 4-0 (Paton, Orr, Duffy and Elliott)
Brechin City
LOSS v Stirling Albion (A): 1-0
LOSS v Linlithgow Rose (H): 2-3 (Currie and Inglis)
DRAW v Annan Athletic (H): 0-0
LOSS v Cowdenbeath (A): 2-0
LOSS v Stenhousemuir (A): 2-1 (Trialist)
Last time out
Stranraer
Lineup v Queen's Park: Fleming, Robertson, Cummins, Sonkur, McManus (Elliot 73), Gallagher, Stirling (Yates 78), Millar, Duffy (Hilton 66), Paton (Victoria 66), Orr (Taylor 72).
Not used: Burns, McIntyre, Devitt and Walker.
Brechin City
Lineup v Stirling Albion: Hutton, McLauchlan (Jordan 84), Hussain, O'Connor, McLevy, Barr (Currie 75), Osman (Inglis 84), Barron, McKee, M Paton (Coupe 54), Slaven (C Paton 75).
Not used: McIntosh, Page, Reekie and O'Neil.
Referee
Stranraer versus Annan Athletic at the beginning of the year was the last time Kevin Graham took charge of a contest at Stair Park.
On that occasion, the scores were goalless at the break, with all the action coming in 14 second half minutes. Thomas Orr broke the deadlock on 64 minutes. Nine minutes later Owen Moxon was sent off for the visitors after an altercation with Darryl Duffy. Then, Ruari Paton wrapped up the win from the penalty spot with 12 minutes left to play.
Back in October, Mr Graham was the man in the middle at Borough Briggs. Brian Cameron opened the scoring for the hosts but two goals just around the hour mark secured all three points. Kane Hester scored both as Brechin left empty handed.
Coverage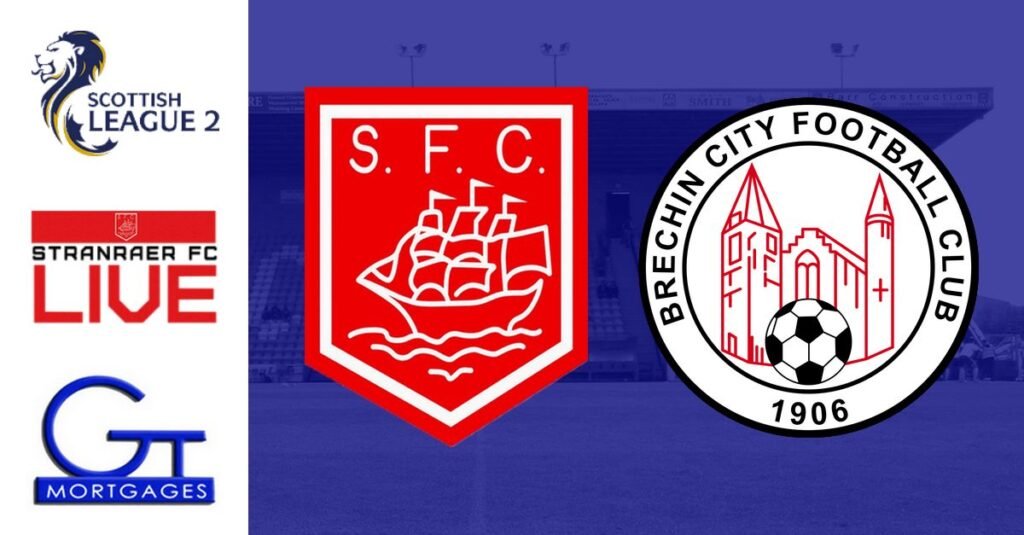 You can watch all the action via our Stranraer FC LIVE streaming service, priced at £7.99.
Prior to purchasing the stream, we ask that you ensure your internet connection is capable of supporting 1080p high definition video. To do so, please run an internet speed test via Google and check you are able to able to achieve download speeds of over 5mbps. See our support page for further guidance.
Programme
Our match programme featuring Ruari Paton on the cover is now available to order online, priced at £3 + P&P.
Photos: Bill McCandlish