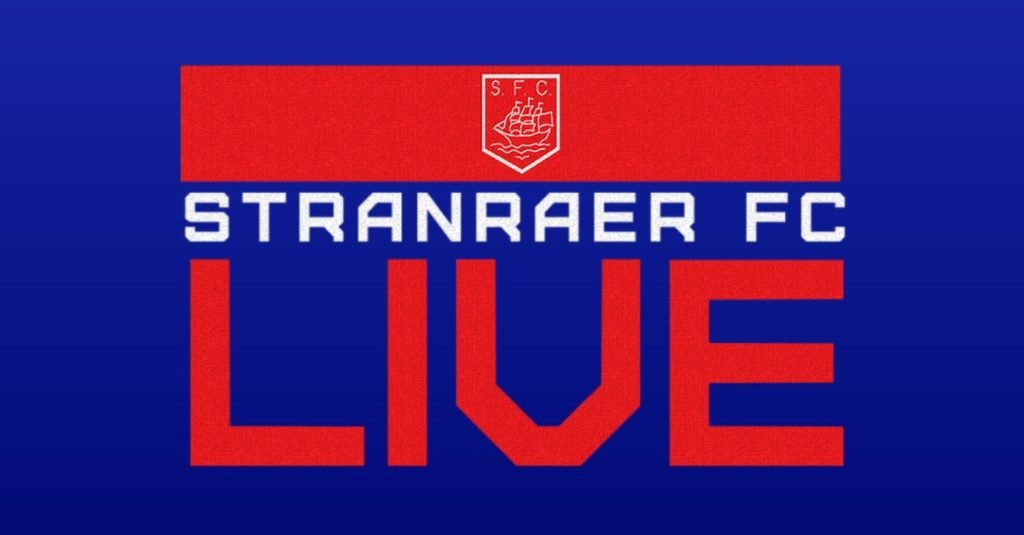 We are delighted to offer our brand new Stranraer FC LIVE video streaming service to fans for the 2020/21 season.
The following streaming options are available for UK/Ireland and overseas:
One-game pass (£7.99): access to watch live video coverage of one game
Stranraer FC LIVE subscription (£99): access to watch live video coverage of all home league games
Season Ticket (£180): access to watch live video coverage of all home league games, plus conditional physical entry when permitted
Season ticket holders
We are immensely grateful to our season ticket holders for your ongoing support during this difficult time.
If you've already bought your season ticket, please register and select "I have already purchased my season ticket".
We will check your details against our records and then update your account with your Stranraer FC LIVE subscription in advance of the first league game.
As ever, season tickets only apply for the regular home league games, so you'll require a one-game pass for cup fixtures.
If you have not yet purchased a season ticket, we will decline your application.
Please note: The deadline for your application is 6pm on Friday 16 October. Any applications received after this date will not guarantee access to the first home league game stream.
League games
Where possible, all home league games will be streamed and included in your Stranraer FC LIVE subscription.
Away games can only be viewed via other clubs' streaming services, and we'll provide links to these on our fixtures page.
Cup games
We will offer our home cup games on a pay-per-view basis, with pricing confirmed ahead of each fixture.
Cup games can only be streamed by the home club unless they transfer their streaming rights to the visiting club, so our away cup games will normally be available via the host clubs' streaming services.
Register now
You can register now and pay for your Stranraer FC LIVE subscription up front for just £99 – saving over 10% on individual match prices for all home league games.
One-game passes will become available within two to three days of the match taking place.
How to watch
Follow these instructions to get set up for Stranraer FC LIVE.
First, register and pay for the appropriate plan as early as possible.
Sign in using the email address and password you used when you registered.
Within your Stranraer FC LIVE account, you'll see options for UK and Ireland or International. Click the correct option for your location around 15 minutes before kickoff.
You'll see the video on the next page – if not, refresh it.
Hover your mouse over the video (or tap it on mobile) and select the small square icon to make it full screen.
Support
You'll need a steady internet connection and a device capable of watching streaming video to access our coverage.
See our support section for a list of common issues and solutions.
If you encounter further technical problems, please contact us at stranraerfclive@gmail.com and we'll do our best to help.