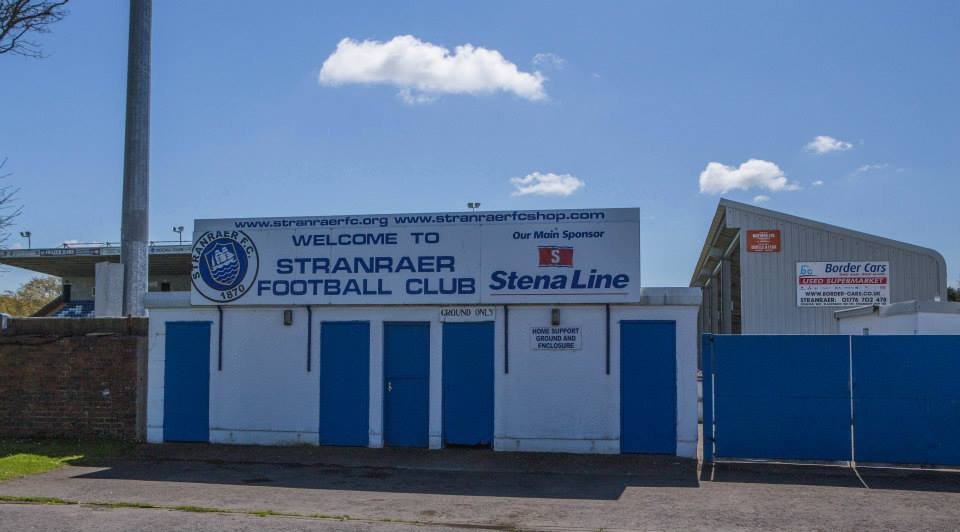 With fans permitted to attend matches at Stair Park from 19 December 2020, we ask that all supporters note the new arrangements for admission.
We are very fortunate given our Tier 1 status that we are able to welcome fans back to our ground.
With that in mind, we ask for your support in strictly adhering to these COVID-19 procedures and protocols for the protection of you and others.
Eligibility
Attendance is currently restricted to home fans who reside in Dumfries and Galloway, with no travel through from higher tier areas permitted.
Supporters are reminded to strictly follow social distancing measures at the ground, and if you have symptoms of COVID-19 or are self-isolating, please stay at home and watch the game via Stranraer FC LIVE.
Stewards will be monitoring and ensuring compliance will measures at the ground.
Ticketing
There is no "pay at the gate" available.
Tickets must be purchased, or collected by season ticket holders, prior to each game. On sale dates and locations will be announced on Facebook and Twitter.
When purchasing or receiving your ticket you will be given a ticket for a specific "zone" in Stair Park, and a time slot for arrival.
There will be some family "bubbles" available for groups of 2, 3 or 4, which can only be allocated to people residing in the same household.
It is imperative that tickets remain with the purchasing supporters and are not transferred, sold or passed on to anybody else.
Before you attend
Details of all those who attend the ground is recorded, in compliance with Track and Trace protocols.
Before you attend, please download the evePass app for your Apple or Android mobile device and record your details. This can then be quickly scanned on our QR card upon entry to register your attendance.
If you are unable to download the app, you will be required to hand over a name and contact number on the day, so please have this in an envelope to speed up entry.
Parking
Parking must follow social distancing guidelines, allowing a one-car distance between each vehicle. As a result, parking is very limited, so we ask all fans who can walk to the ground to do so.
Entering the ground
Upon arriving at the ground, you should proceed to the entry point for your allocated zone.
There are four zones at Stair Park:
Zone 1: Main Stand, seats for 126 supporters
Zone 2: Coo Shed, seats for 73 supporters
Zone 3: West enclosure, standing spaces for 55 supporters under cover; North West corner, standing spaces for 20 supporters outside
Zone 4: South West corner, standing spaces for 18 supporters outside
The remaining areas are for disabled supporters, and if numbers permit, we will also have some spaces in the North East Corner.
Please note that supporters must not move between zones, so if you are allocated an outside zone, please wear suitable clothing or bring an umbrella.
Separate toilet facilities are available for each zone.
Social distancing measures
Face masks must be worn at all times, and hand sanitiser will be available at the ground.
Please do not:
gather in any restricted areas, such as the side of the tunnel, walkways or club office
approach fellow fans, players or management for any reason
Food and drink
No refreshments will be available at Stair Park.
You can bring your own food and soft drinks with you, but please take any rubbish away when you leave.
Our other facilities, such as the Club Shop and Pavilion Bar, are currently closed.
Address
Stranraer Football Club,
Stair Park,
London Road,
Stranraer,
DG9 8BS
Email: [email protected]
Phone/Fax: 01776703271
Pre-COVID stadium capacity: 4,178
Pitch dimensions: 103m x 64m