Form counts for little as Stranraer and Annan Athletic get ready to lock horns for the third time this season.
Stranraer won a penalty shoot-out at Galabank at the very beginning of the season before drawing at the same ground in the league.
The first third of the campaign is now done, with the Blues having taken 15 points from the first nine games compared to Annan's eight points.
Stevie Farrell stressed the league was an incredibly competitive one and the next game was the important one and not those which had come before.
He said: "I think it is one of the most finely tuned leagues in Scotland where there is probably not a lot between all the teams.
"You look at Albion Rovers a couple of weeks ago beating Elgin.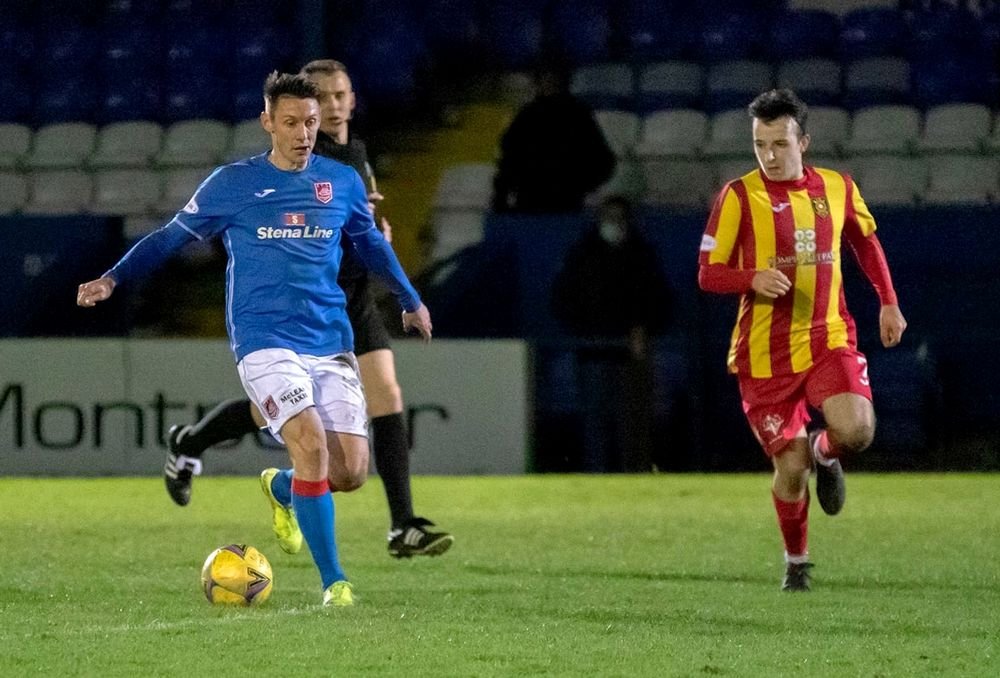 "I just think everybody on their day is capable of putting in a performance and getting a result.
"That is why you have got to be at your very best in every single game.
"You have got to treat every single game differently because they are different.
"You have got to give every single team that you play their due respect."
Farrell felt his team had "evolved and developed" since those games at Galabank, with the Blues having not tasted defeat in the league since a 1-0 loss to Queen's Park at the end of October.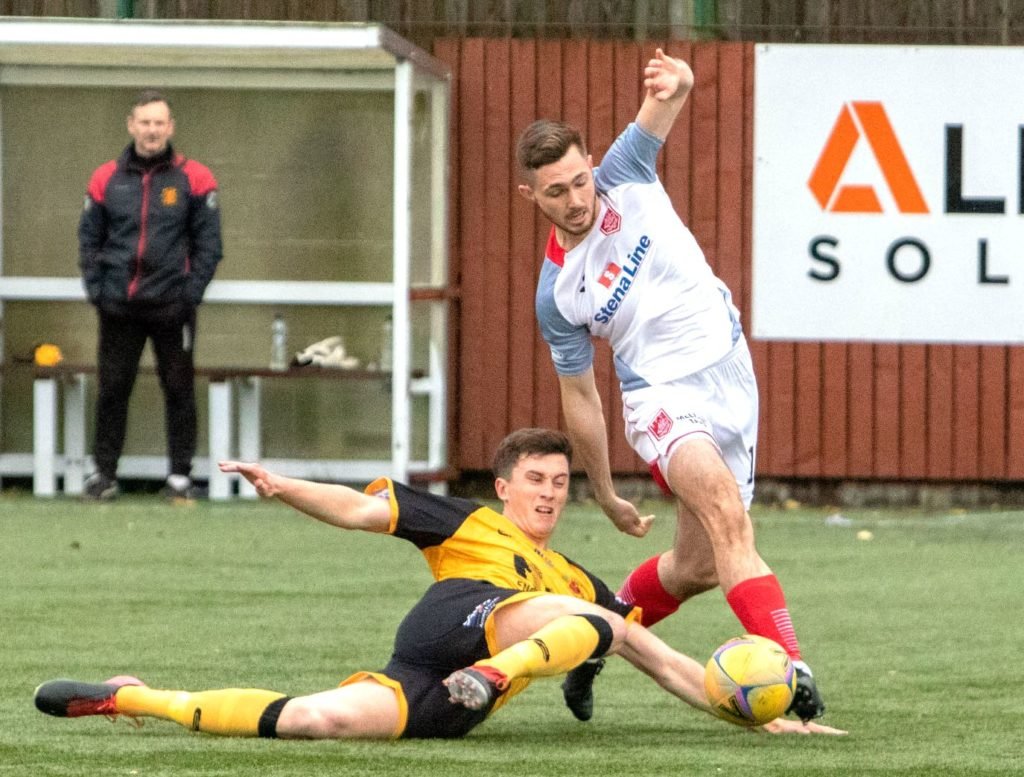 The manager looks likely to be forced into a change for tomorrow's game, with club captain Jamie Hamill picking up an unusual injury in training.
Farrell said: "It looks as if Jamie might be out but Grant Gallagher is back fit and strong.
"Josh Walker remains out and that is it.
"We don't know what the situation is with Jamie.
"It was an innocuous challenge yesterday and he pulled up.
"It seems to be his side and the only way he could describe it was as if someone had punched him on the side.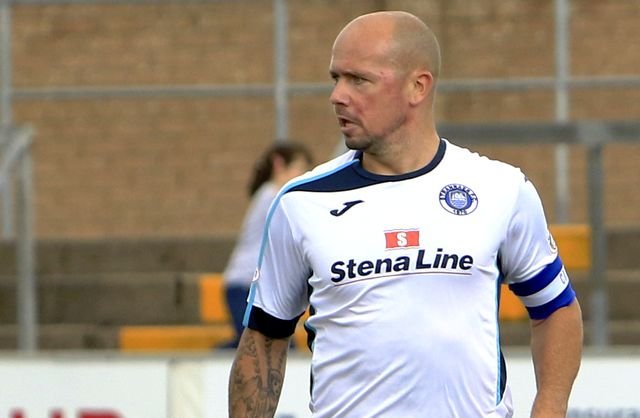 "He does not remember anyone barging him or knocking into him, it must have just been his movement or the way he fell.
"The physio will see him tomorrow and hopefully we will get a better prognosis tomorrow."
Positively, the manager was pleased to report that Josh Walker was well on the road to recovery after a troublesome ankle injury.
The youngster has not featured since coming off the bench against Brechin City at the end of November.
Discussions are also under way with Walker and Matthew Yates in a bid to extend their short-term deals.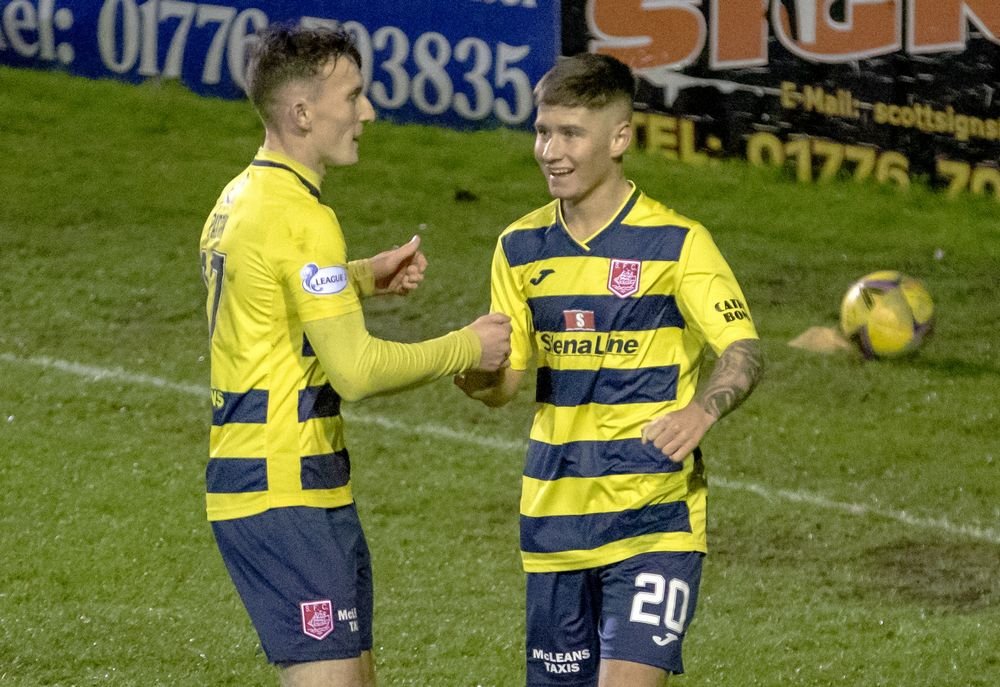 The manager is boosted by the return of Sean Burns, who missed the Scottish Cup game against Spartans seven days ago.
Farrell said: "Sean needed some stitches in his head after an accident at training.
"The doctor said he could not be involved in any contact sport for five days.
"It is just Sean's luck after missing other games and he was probably going to more or less start last week and then that happened."
Last meeting
Annan Athletic 1-1 Stranraer
24 October 2020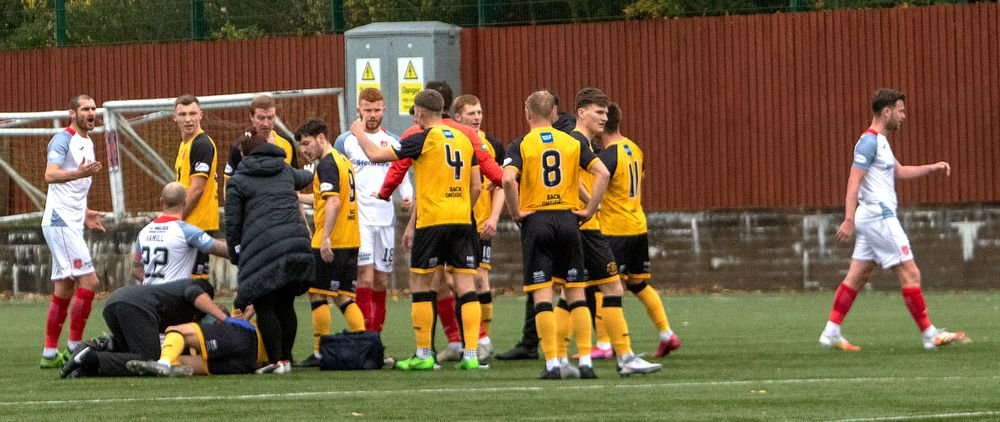 A point at Galabank was a good result for Stranraer, who played more than an hour with ten men.
Grant Gallagher was shown a straight red card with just 27 minutes played after a challenge on Jack Purdue.
However, it was the visitors who opened the scoring through Andy Stirling seven minutes from half time.
Just before the half time whistle, Owen Moxon levelled things and neither team could find a winner.
Annan Athletic: Pettigrew, Clark, Douglas, Swinglehurst, Hunter (Docherty 84), Moxon, Purdue (Smith 32), Splaine, Flanagan, Wright, Anderson.
Not used: Watson, Emmerson, K Fleming, Currie and Mitchell.
Stranraer: G Fleming, Robertson, Burns, Devitt, Hamill, McManus, Gallagher, Stirling, Duffy (Cummins 32), Paton, Orr.
Not used: McIntyre, Yates, Josh Walker and Jamie Walker.
Last five meetings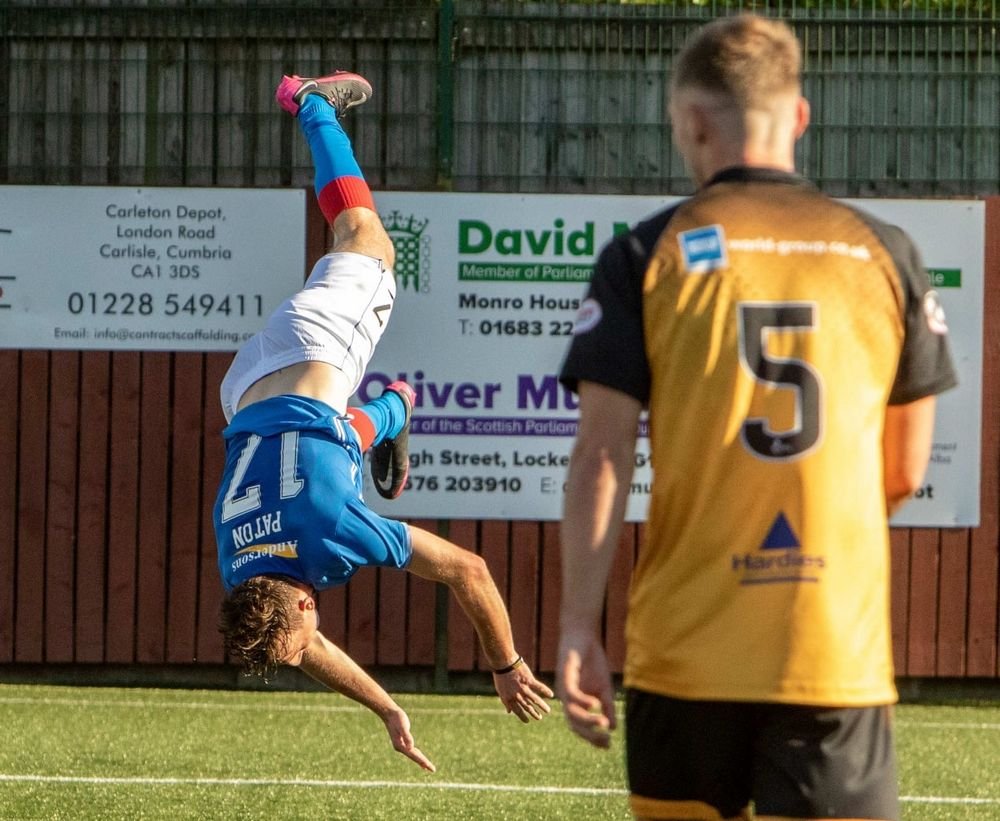 Annan Athletic 1 Stranraer 1 (Moxon; Stirling) at Galabank on October 24, 2020
Annan Athletic 1 Stranraer 1 (Moxon; Paton) at Galabank on October 10, 2020
Annan Athletic 1 Stranraer 2 (Dachnowicz; Nade and McKeown) at Galabank on July 16, 2016
Stranraer 2 Annan Athletic 3 (Aitken (Pen) and Grehan; McKay x2 and Hopkirk) at Stair Park on August 20, 2013
Annan Athletic 1 Stranraer 3 (Swinglehurst; Aitken (Pen), McKeown and Malcolm) at Galabank on March 10, 2012
Last five games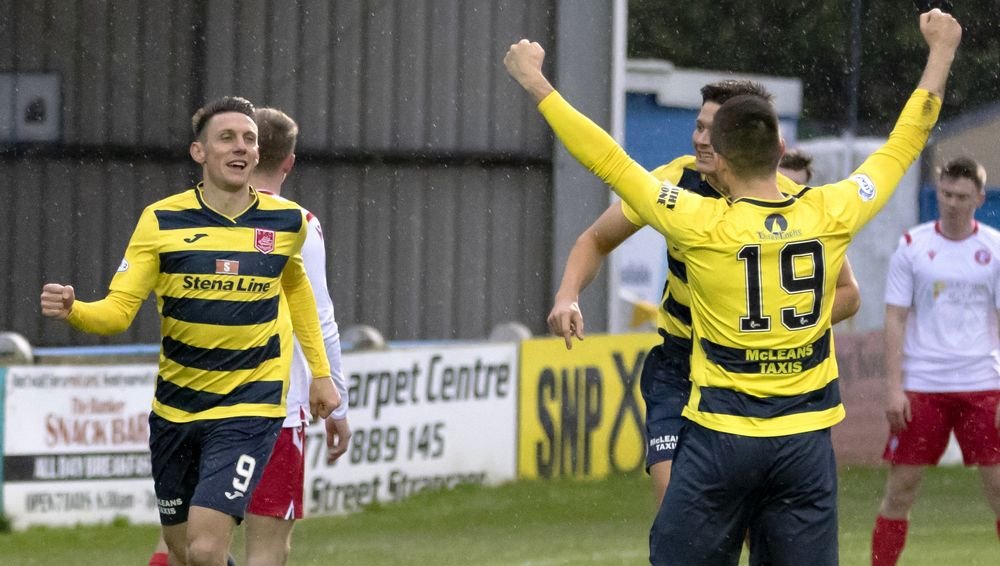 Stranraer
WIN v Spartans (H): 5-0 (Duffy, Paton Cummins and Yates x2)
WIN v Albion Rovers (H): 4-0 (Paton, Orr, Duffy and Elliott)
DRAW v Stenhousemuir (A): 2-2 (Cummins and Paton (Pen))
DRAW v Stirling Albion (H): 2-2 (Orr and Duffy)
WIN v Brechin City (A): 1-4 (Paton, Orr, Duffy and Hilton)
Annan Athletic
WIN v Gala Fairydean Rovers (A): 1-2 (Smith and Lowdon)
DRAW v Brechin City (A): 0-0
LOSS v Queen's Park (H): 1-2 (Currie (Pen))
LOSS v Elgin City (A): 1-0
LOSS v Edinburgh City (H): 0-4
Last time out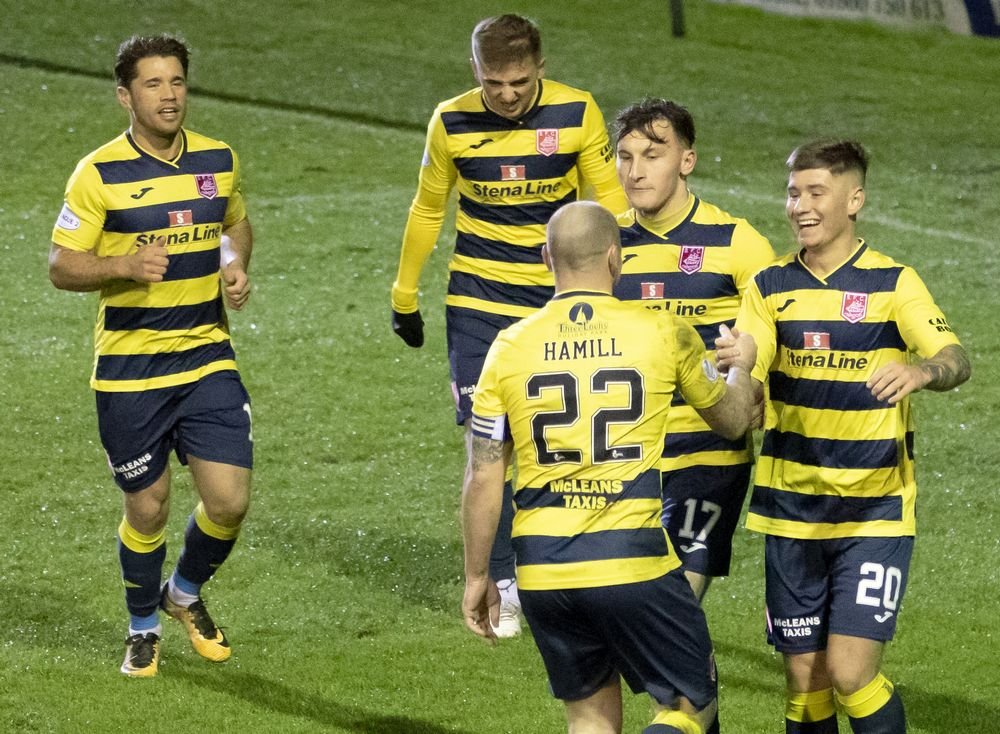 Stranraer
Lineup v Spartans: Fleming, Robertson, Cummins, Sonkur, Hamill, McManus, Millar, Stirling, Duffy (Yates 40), Orr (Hilton 64), Paton (Elliott 69).
Not used: Gallagher, Devitt, Victoria and Walker.
Annan Athletic
Lineup v Gala Fairydean Rovers: Mitchell, Fulton, Clark, Fleming (Splaine), Douglas, Love, Hunter, Moxon, Wright (Anderson), Lowdon, Smith.
Not used: Pettigrew, Docherty, Emmerson, Currie and Swinglehurst.
Referee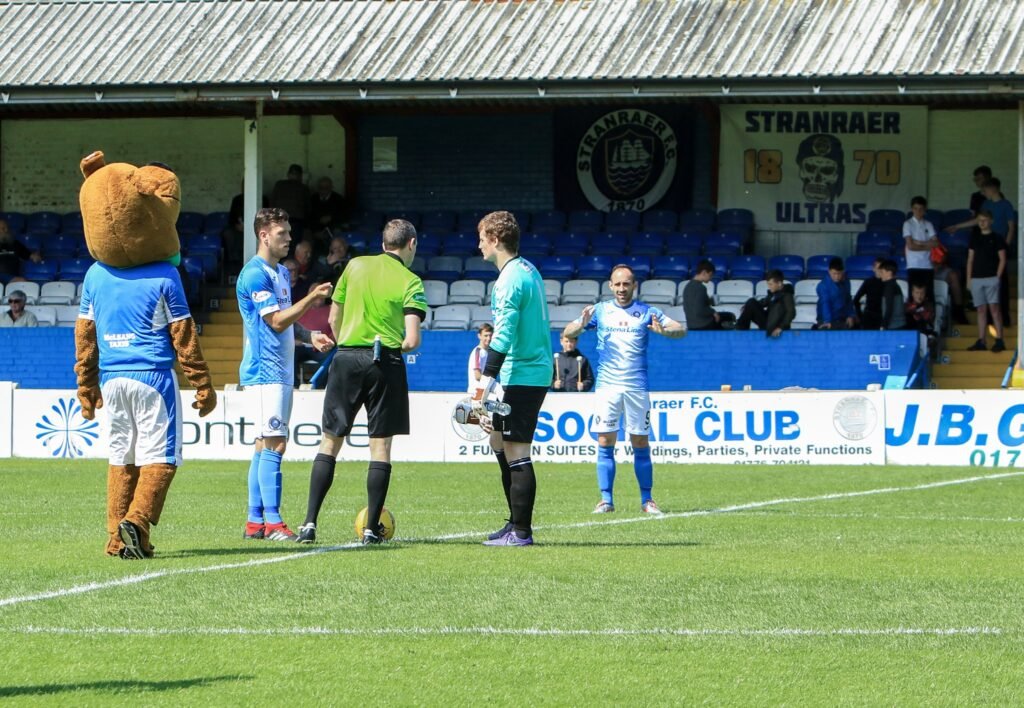 Three times Kevin Graham took charge of a Stranraer game last season, and impressively the Blues did not lose.
The most recent was at Station Park on February 15, with Ryan Stevenson cancelling out Darren Whyte's strike.
The most recent time at Stair Park came right at the beginning of the last campaign. That saw Berwick Rangers as the visitors and Stranraer clocked up their biggest win under Stevie Farrell. Just six of the 16 players in the squad that day are still with the Blues.
Cameron Elliott broke the deadlock before Jordan Allan added number two with a fine finish. Connor McManus made it three and Mark Stewart fired home from the penalty spot. James Hilton's cheeky free-kick made it five and Stewart was again on target from 12 yards with 15 minutes left.
Mr Graham was the man in charge for Albion Rovers' visit to Galabank in November, with all the action coming in the final half hour. Lewis Baker scored from the penalty spot to give Brian Reid's men the lead. However, Russell Currie scored with six minutes remaining to level things up. That scoreline lasted only two minutes as Matthew Aitken scored for Albion Rovers and then scored two minutes later again to make it 3-1. Max Wright pulled one back in stoppage time but it was not enough.
Photos: Bill McCandlish
Coverage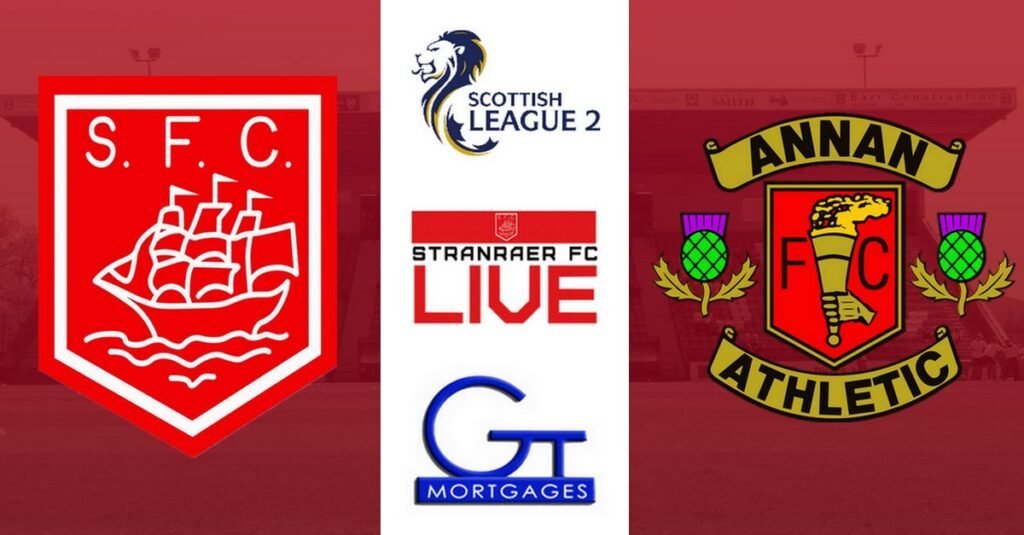 Due to the tightened COVID-19 restrictions now in place, we sadly have to wait a little longer to welcome supporters back to Stair Park again.
Instead, we invite you to put your feet up, stay warm and join Shaun Niven, Brian Martin and David Kelly, as we bring you all the action on Stranraer FC LIVE.
You can now order a one-game pass for this fixture, priced at just £7.99.
Please ensure you have a strong internet connection capable of streaming high definition 1080p video, and check our support page for further guidance.
We wish all our supporters a safe and happy new year.