Stevie Farrell is determined to ensure his team are not on the end of a cup shock on Boxing Day.
Stranraer created their own headlines last season when they knocked out Dunfermline Athletic, while Queen's Park put out Queen of the South and BSC Glasgow ended East Fife's cup hopes, with Tom Orr scoring twice.
The roles are reversed on Saturday when Spartans, from the Scottish Lowland Football League, head for Stair Park, with Stranraer in the role of favourites.
Farrell said: "I say it every year that in every round there is a surprise.
"There is always a cup shock and we have got to make sure that that is not us.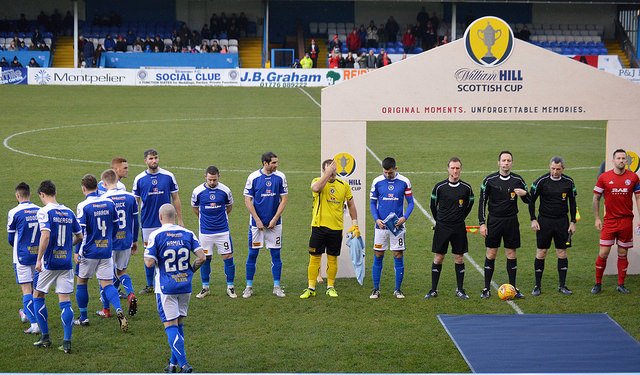 "We have got to make sure we go and approach the game in the professional manner that we have approached every game this season."
Farrell and his management team are taking every precaution to avoid a cup shock and have done their homework on the Edinburgh side.
Stranraer have had Spartans watched while feedback has also been given by two men with very strong links to Stair Park.
Farrell said: "We had them watched.
"Frank McKeown went to watch them against Kelty Hearts last Tuesday night.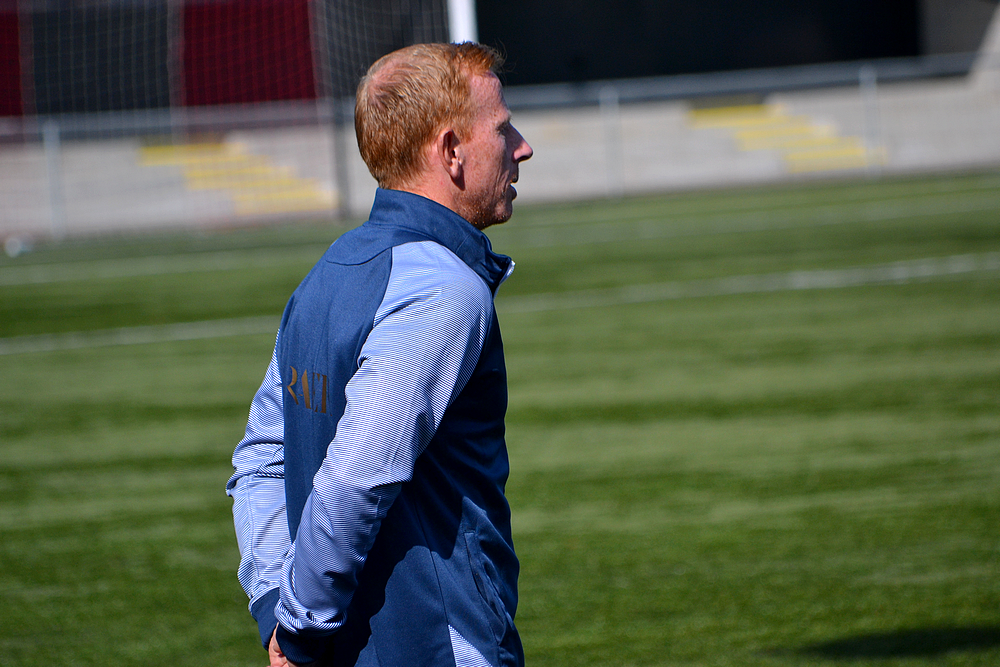 "Obviously, we have got a report from Stevie Aitken and Chris Aitken because East Kilbride played them in the last round where obviously they knocked out East Kilbride.
"We know they are going to be a difficult proposition.
"We know that it is going to be a difficult game and that they are up the top end of the Lowland League.
"They beat East Kilbride, who are a very good side, in the last round so we know we need to be at our best to make sure we come through it."
Josh Walker will miss the Scottish Cup clash, with the club monitoring the fitness of Grant Gallagher, who is suffering from a groin injury which he picked up against Stenhousemuir.
The match will also present its own little piece of history for the Stranraer manager.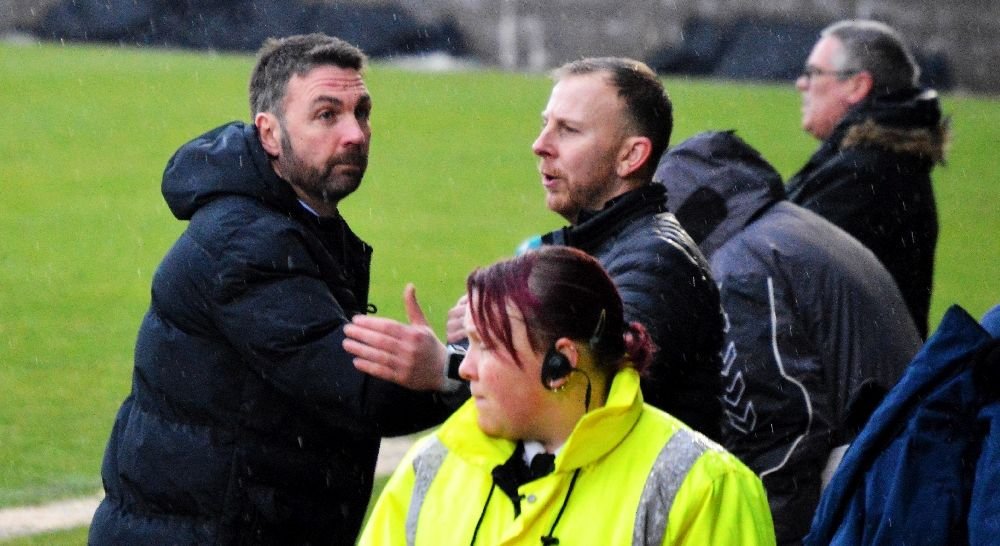 The contest will mark Farrell's 150th game at the helm, going back to January 28, 2017, when the new manager travelled to Bayview Stadium and Stranraer came away with a 0-0 draw.
Plenty has changed since then, with Scott Robertson the only man to have played that day still at the club.
Farrell said: "It will be a nice milestone… if we win!
"That is the only thing that matters to me on Saturday: that we win.
"It's a proud moment and to mark it with a win and continue to keep the run going would be very nice indeed."
Last meeting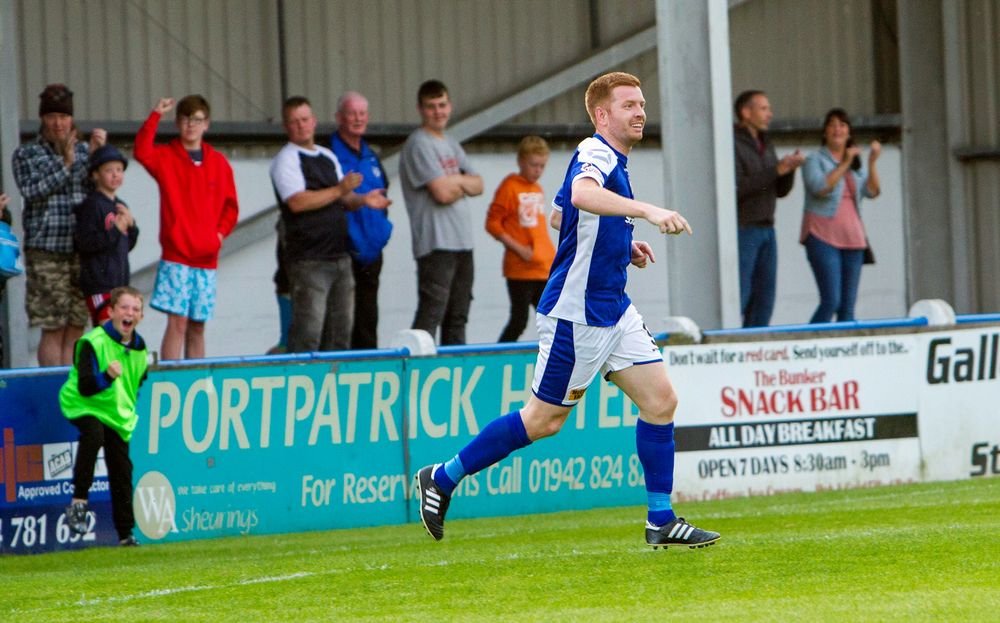 Stranraer 7-1 Spartans
16 August 2016
Only Scott Robertson and Frank McKeown are still at Stranraer from the last time they played Spartans in August 2016.
Even then, Robertson had a season at Airdrie before returning to Stair Park, and McKeown is now assistant manager.
The Blues were convincing winners on the day after Craig Malcolm lobbed goalkeeper Blair Carswell, who slipped at the worst possible moment.
The striker scored his second from barely a yard out after the goalkeeper failed to hold Ryan Thomson's header and he wrapped up his hat-trick with another close range finish.
Goal number four would come after the break when Mark McGuigan went down in the box. The striker picked himself up to score from the penalty spot and Malcolm got his fourth with another close range header.
Willie Gibson scored direct from a free-kick to make it six and the seventh goal came from Kyle Turner.
Spartans did pull one back though with a great lobbed finish from Eddie Malone.
Stranraer: Belford, Robertson, McKeown, Bell, Agnew (Morena 58), McCloskey, C Thomson, R Thomson (Turner 59), Gibson, Malcolm (Kemp 68), McGuigan.
Not used: Barbour and Currie
Spartans: Carswell, Mair (Malone 71), Tolmie, P Thomson, Stevenson, Townsley, Herd, Greenhill, Beesley (Horribine 60), Dishington, Brown (Maxwell 60).
Not used: Gilpin.
Last five games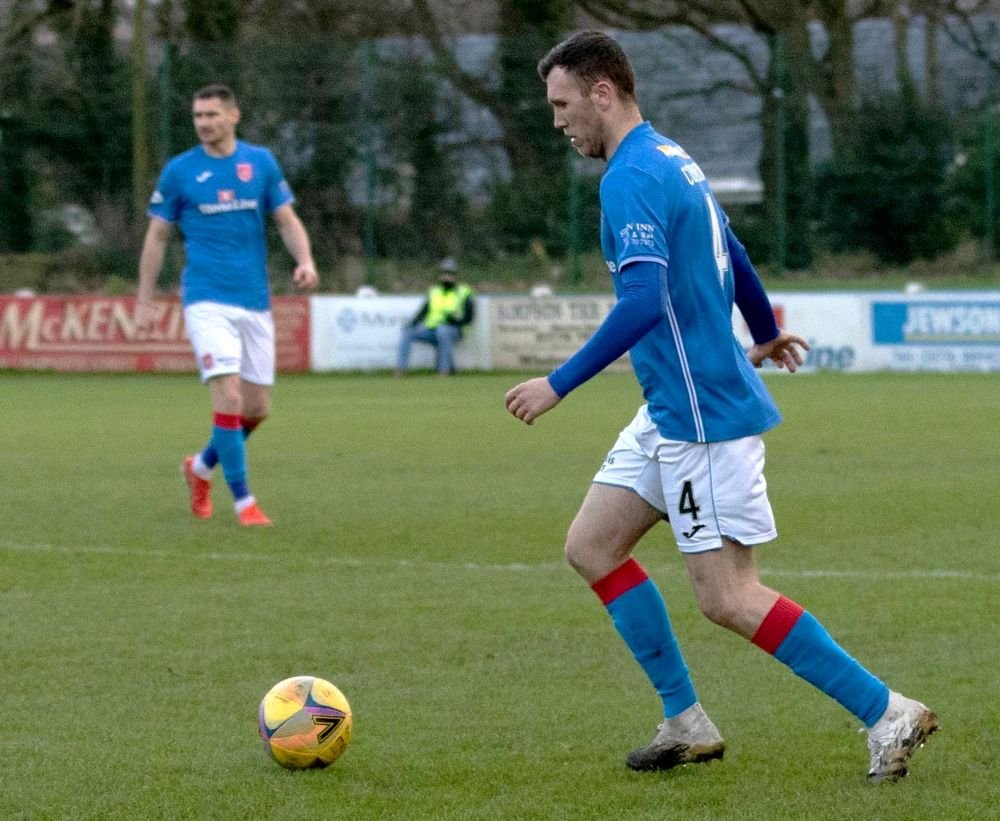 Stranraer
WIN v Albion Rovers (H): 4-0 (Paton, Orr, Duffy and Elliott)
DRAW v Stenhousemuir (A): 2-2 (Cummins and Paton (Pen))
DRAW v Stirling Albion (H): 2-2 (Orr and Duffy)
WIN v Brechin City (A): 1-4 (Paton, Orr, Duffy and Hilton)
WIN v Edinburgh City (A): 0-1 (Duffy)
Spartans
LOSS v Kelty Hearts (H): 0-4
WIN v East Kilbride (H): 2-1 (McCrory-Irving and Maxwell)
WIN v Cumbernauld Colts (A): 2-6 (Woods x2, Meekison, McCrory-Irving x2 and Atkinson)
WIN v Dalbeattie Star (H): 3-1 (Meekison, McCrory-Irving and Corbett)
WIN v Edinburgh University (A): 1-6 (McCrory-Irving x2, Meekison, Murrell x2 and Atkinson)
Last time out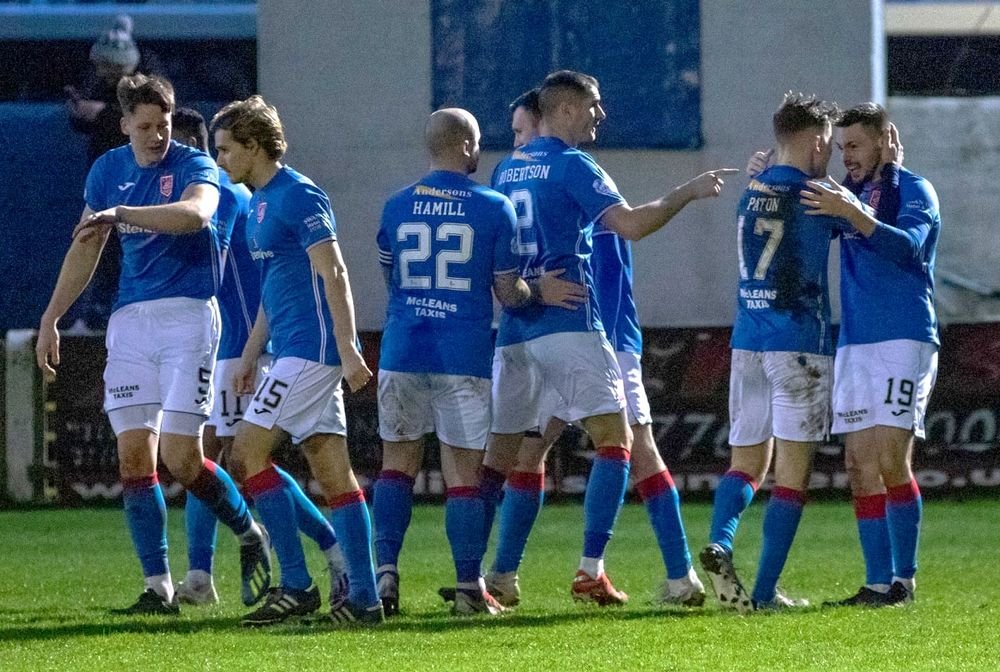 Stranraer
Lineup v Albion Rovers: Fleming, Robertson, Cummins (Burns 82), Sonkur, Hamill, McManus, Millar, Duffy (Hilton 69), Victoria (Stirling 69), Paton (Yates 77), Orr (Elliott 77).
Not used: Devitt and Walker.
Spartans
Lineup v Kelty Hearts: Baines, Watson, Maxwell (Murrell 70), Corbett, Baur, Woods (Tait 83), Atkinson (Russell 53), Jones, Grant, McCrory-Irving, Meekison (Allan 70).
Not used: Dawson and Stone.
Referee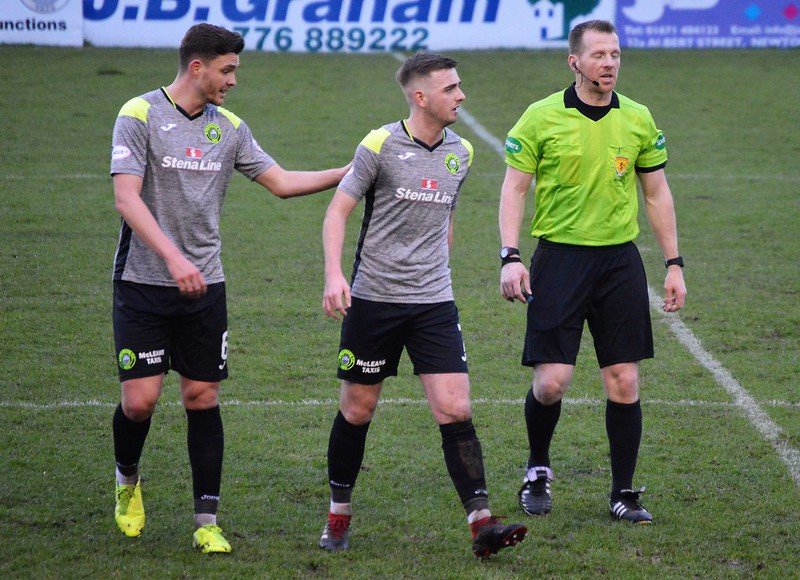 Sean Burns should certainly remember the man taking charge of Stranraer's Scottish Cup game.
Lloyd Wilson was the man in the middle when Forfar Athletic made the journey south to Stair Park last December.
Former Blue Mark Docherty had the visitors in front before Dale Hilson doubled the advantage.
Robert Jones pulled one back for the hosts before Ross Forbes and then Burns sealed victory for Forfar. Jones did manage to pull another back but it was not enough.
Mr Wilson has also taken charge of a Spartans contest and that came in the Scottish Cup in November 2017. Fraserburgh were the opponents and they came from behind to win.
Jamie Dishington opened the scoring for Spartans before Paul Campbell levelled from the penalty spot and Bryan Hay scored the winner.
Coverage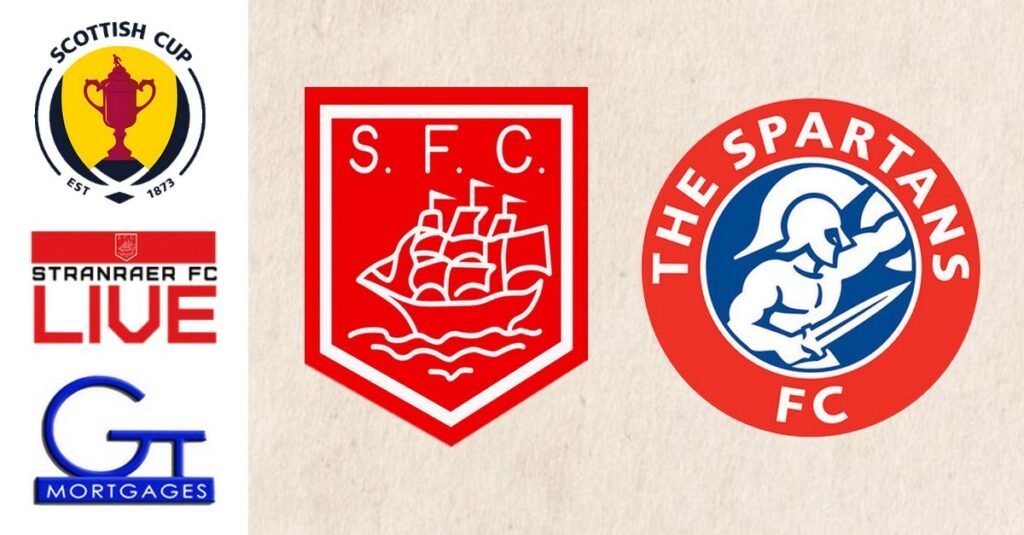 Due to the new tier 4 restrictions, we are sadly unable to welcome supporters back to Stair Park for Saturday's Scottish Cup 1st round tie at home to Spartans.
However, we are delighted to confirm that Laurence, Brian, David and the Stranraer FC LIVE team will be bringing live video coverage to your home on Boxing Day.
You can now order a one-game pass for this fixture, priced at just £7.99.
If you're a season subscriber, you'll need to purchase this pass to watch this match, as only home league games are included in your subscription.
Please ensure you have a strong internet connection capable of streaming high definition 1080p video, and check our support page for further guidance.
We wish all our supporters a safe and happy Christmas.