Goalkeeper Luke Scullion is confident the club's luck will turn and they can mount a play-off challenge.
The shotstopper has been unavailable for the clashes with Annan Athletic and Forfar Athletic but should return to the fold when Stranraer welcome Stirling Albion on Saturday.
A disappointing run of form has seen the Blues take just one point from a possible 12 – having taken maximum points from the three games prior to the start of that run.
Scullion said everyone involved with the club – players, coaches and fans – had to stick together and they would come out the other side stronger.
He said: "I think we just need to keep giving it 100 per cent and the wins will come.
"It's cutting out those costly mistakes and sticking together as a team that will get us through it."
Stranraer have lost eight games this season by a single goal.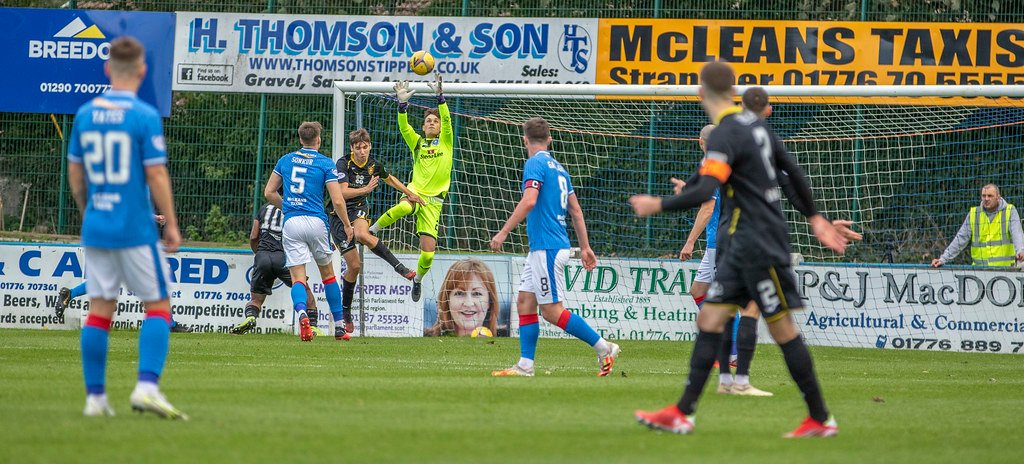 Scullion, who joined the club in the summer, felt it was turning those narrow defeats into positive results that was important.
He said: "It's the fine margins.
"It's always tight games – it is not as if we are getting beaten by better teams.
"It is just small mistakes that are costing us at the minute."
Scullion was sidelined after testing positive for Covid shortly before the turn of the year.
He told the club website how Saturdays just were not the same without the prospect of being involved in a game.
He said: "It's almost like you wake up in the morning for no reason.
"You're used to getting up early, getting ready for the football, getting on the bus and seeing the boys.
"Obviously, it is not the same when you've got Covid and need to sit in the house and do nothing."
Last meeting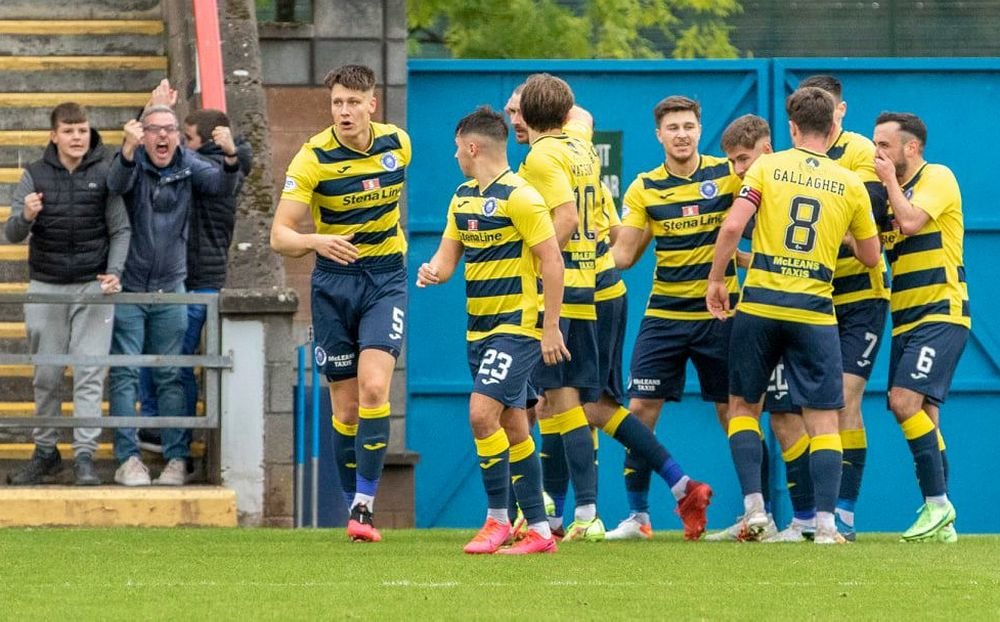 Stirling Albion 1-1 Stranraer
Two goals in four second half minutes ensured the spoils were shared in the last meeting.
The scores were level at the break, with Paul Woods having come close for Stranraer.
Eventually, it was Matty Yates who scored midway through the second half. The frontman curled his finish from inside the box beyond the reach of Blair Currie.
However, the lead did not last long as former Blue Adam Cummins quickly replied with a header from inside the six-yard box.
Stranraer: Scullion, Robertson, Burns, Sonkur, Ross, Brady, Gallagher (Langan 89), Woods (Muir 61), Smith, B Watson (Walker 79), Yates (Ngoy 89).
Not used: Ellis, J Moore, Irving, Rennie and Baker.
Stirling Albion: Currie, Banner, McNiff, Cummins, McGregor, Laird, Roberts, Omar (Carrick 65), Leitch (Heaver 89), Flanagan, Mackin (Bikey 65).
Not used: L Watson, Creaney, Scally, K Moore and Law.
Last five meetings
Stirling Albion 1 Stranraer 1 (Cummins; Yates) at Forthbank Stadium on October 16, 2021
Stranraer 0 Stirling Albion 3 (Mackin, Grant and McGeachie) at Stair Park on August 21, 2021
Stirling Albion 2 Stranraer 2 (McGeachie and Byrne; Own goal and Duffy) at Forthbank Stadium on May 1, 2021
Stirling Albion 0 Stranraer 1 (Stirling) at Forthbank Stadium on April 13, 2021
Stranraer 2 Stirling Albion 2 (Orr and Duffy; Ryan (Pen) and Own goal) at Stair Park on December 5, 2020
Last five games
Stranraer
LOSS v Forfar Athletic (A): 3-2 (Walker and Muir)
DRAW v Annan Athletic (H): 1-1 (Watson)
LOSS v Albion Rovers (A): 3-2 (Woods and Muir)
LOSS v Kelty Hearts (H): 0-4
WIN v Cowdenbeath (H): 2-0 (Yates and Muir)
Stirling Albion
LOSS v Kelty Hearts (H): 0-3
WIN v Stenhousemuir (A): 1-2 (Own goal and Flanagan)
LOSS v Elgin City (H): 0-1
LOSS v Annan Athletic (H): 2-3 (Scally x2)
LOSS v Forfar Athletic (A): 2-0
Last time out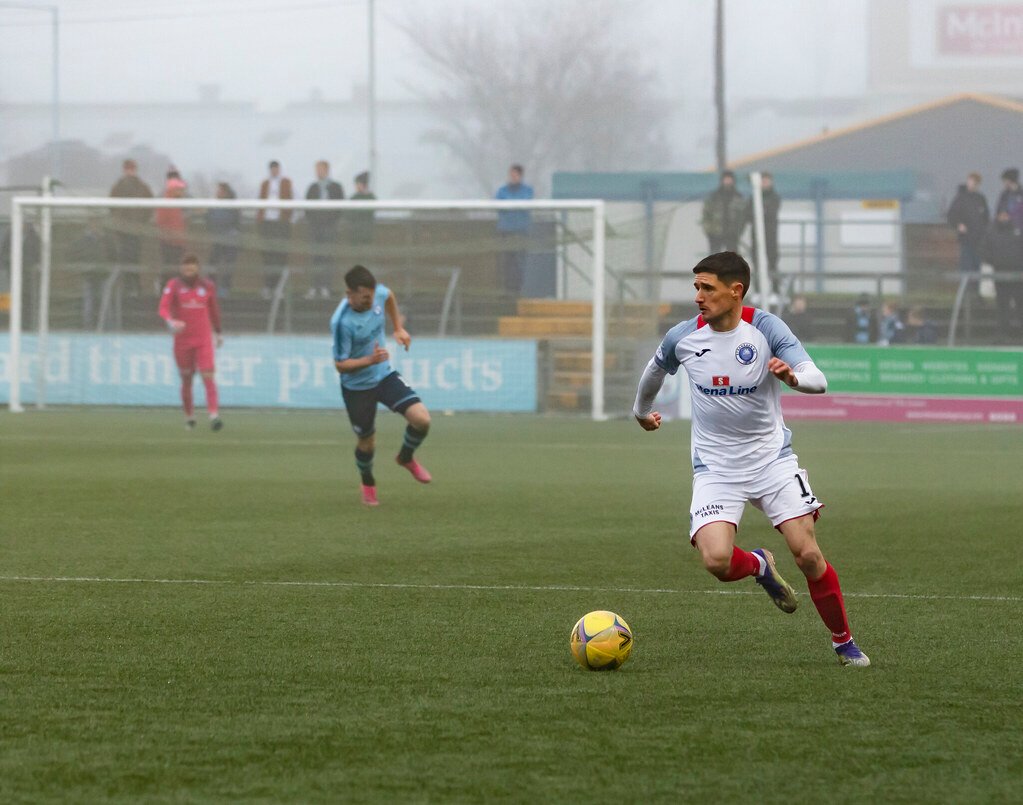 Stranraer
Lineup v Forfar Athletic: Baker, Robertson, Sonkur (Brady 67), Ross, McIntosh, Gallagher, Woods, Smith (Muir 59), Watson (Duffy 58), Walker (Hawkshaw 67), Yates.
Not used: Hamill and Irving.
Stirling Albion
Lineup v Kelty Hearts: Currie, Banner, McGregor, McNiff, McGeachie, Grant (Leitch 63), Roberts, Watson (Hancock 63), Scally (Heaver 75), Carrick (Mackin 63), Flanagan (Moore 85).
Not used: Greenhorn, Creaney, Bikey and Law.
Five facts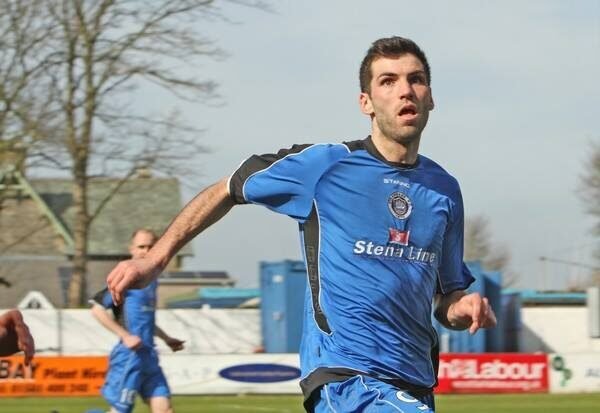 1. Stirling have enjoyed some big victories at Stair Park since the millennium. The biggest of those came in January 2009 when they won 8-2. The scores were level at 1-1 at the break after Michael Mullen had cancelled out Chris Hamilton's early opener. However, Hamilton would complete his hat-trick while future Stranraer man Martin Grehan also scored a treble. A James McKinstry own goal added to the scoreline while Jon O'Neil scored with Stephen McConalogue adding Stranraer's second goal.
2. New Stirling boss Darren Young played more than 450 games for clubs including Aberdeen and Dundee. However, he only once played at Stair Park. That was 10 years ago this month when he was part of the Alloa team that won 4-0. Mark Docherty and Steven Masterton scored either side of a double from future Scotland international Stevie May.
3. Stranraer's biggest win over their opposition at Stair Park in recent years came in the Scottish Cup. The Blues ran out 4-1 winners in January 2003 with Dexi Wingate and Ian Harty scoring either side of a Lee Sharp double in the second half. Colin McKinnon scored Stirling's goal that day. Stranraer would go on to reach the quarter-finals, where they lost to Motherwell.
4. Scott Robertson and Darryl Duffy are the former Stirling Albion men in the Stranraer squad. Adam Cummins and James Creaney have moved in the opposite direction while Stirling's goalkeeping coach Kevin Budinauckas also had a spell at Stair Park.
5. No Stranraer player has scored a hat-trick against Stirling Albion since 1999. Ian Harty did that in Stirling in a 5-2 win, which also featured goals from Jamie Smith and Paul Ronald.
Before attending
In line with the current Government guidelines, we would like to encourage supporters of both clubs to take a lateral flow test before travelling to Stair Park.
Thank you for your cooperation.