Summer signing Ruaridh Langan feels Stranraer are a better side than when they last played Stirling Albion.
The Blues travel to Forthbank following the international break and looking to build on the victory over Albion Rovers last time out.
The previous meeting between Stranraer and Stirling Albion saw the visitors to Stair Park leave with all three points after a commanding victory.
Langan, who joined the club from Dumbarton, feels the Wigtownshire men have improved since then and could pick up three points today.
He said: "They beat us 3-0 the last time and we want to go out and show a better display than last time.
"The form we have we got, we are starting to show how we play.
"It is a good challenge and are going back into a run of games."
The home form of Kevin Rutkiewicz's side is part of the reason they sit second in the League Two table.
Only the league leaders Kelty Hearts and high-flying Premiership side Hearts have won at Forthbank this campaign.
Langan said: "They are organised and know what they are doing but then again we would be going into the game hoping that if we can play and leave a mark on them, then, football is football and anybody can beat anybody.
"We want to go in hope we can win and it will be a good game."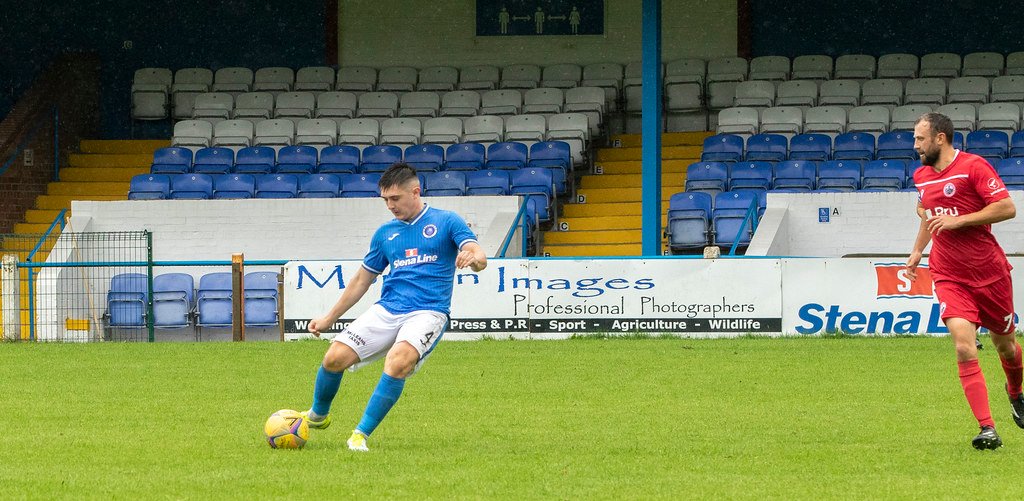 23 year old Langan has featured seven times for Stranraer since making the move in the summer.
His only start for the club came in August's defeat to Stirling, with Langan then sidelined by Covid and missing the next three games.
Back in the squad, he came off the bench against Albion Rovers last time out and he had a chance late on to double the 1-0 lead.
Stranraer's failure to convert chances has come back to haunt them on occasion this season but Langan was hopeful that would soon be a thing of the past.
He said: "You look at the Stenhousemuir game and we missed two penalties – how often does that happen?
"Some of the chances, you are sitting thinking it is harder missing than to score.
"You would like to think there is going to be a team where everything clicks against them."
Last meeting
Stranraer 0-3 Stirling Albion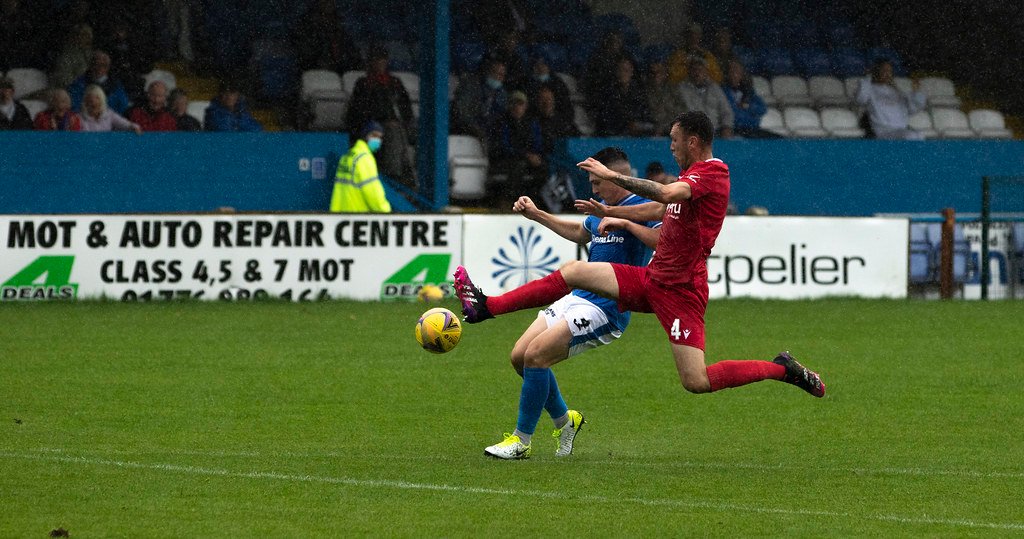 Two goals late in the first half helped Stirling Albion to a comfortable victory at Stair Park.
The win was the visitors' first in Wigtownshire since the beginning of 2009 but by half time it did not look in doubt. Dylan Mackin opened the scoring with a shot across goal and two minutes later Ray Grant doubled the score with a shot from outside the box. Matty Yates had a second half effort ruled out before Ross McGeachie headed home to seal the win.
Stranraer: Lyle, Robertson, Burns, Ross, McIntosh, Langan, Gallagher, Woods (Duffy 46), Ngoy (Rennie 80), Walker, Yates (Moore 71).
Not used: Sonkur and Scullion.
Stirling Albion: Currie, McGeachie, McNiff (Summers 67), Cummins, McGregor, Grant (Scally 79), Roberts, Leitch (Banner 79), Flanagan (Heaver 86), Carrick, Mackin (Bikey 86).
Not used: Creaney, Omar, Moore and Law.
Last five meetings
Stranraer 0 Stirling Albion 3 (Mackin, Grant and McGeachie) at Stair Park on August 21, 2021
Stirling Albion 2 Stranraer 2 (McGeachie and Byrne; Own goal and Duffy) at Forthbank Stadium on May 1, 2021
Stirling Albion 0 Stranraer 1 (Stirling) at Forthbank Stadium on April 13, 2021
Stranraer 2 Stirling Albion 2 (Orr and Duffy; Ryan (Pen) and Own goal) at Stair Park on December 5, 2020
Stirling Albion 0 Stranraer 1 (Gibson) at Forthbank Stadium on March 17, 2015
Last five games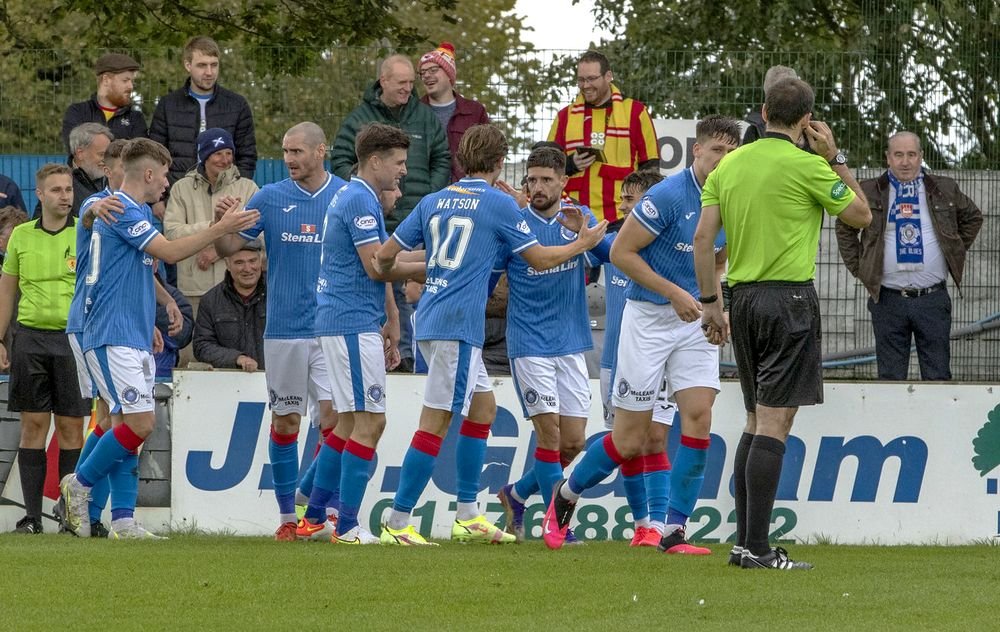 Stranraer
WIN v Albion Rovers (H): 1-0 (Woods)
LOSS v Kelty Hearts (A): 1-0
WIN v Stenhousemuir (H): 2-0 (Yates and Watson)
LOSS v Edinburgh City (H): 0-1
LOSS v Partick Thistle (H): 0-2
Stirling Albion
WIN v Elgin City (A): 0-2 (McNiff and Carrick)
WIN v Cowdenbeath (H): 4-0 (Leitch, Mackin, Carrick and Heaver)
DRAW v Edinburgh City (A): 2-2 (Leitch and Mackin)
WIN v Forfar Athletic (H): 1-0 (Bikey)
LOSS v Montrose (A): 0-1
Last time out
Stranraer
Lineup v Albion Rovers: Scullion, Robertson, Burns, Sonkur, Ross, Brady (Moore 76), Gallagher, Woods (Walker 76), Smith (Langan 64), Watson (Irving 64), Yates (Muir 81).
Not used: Ellis, Ngoy, Rennie and Trialist.
Stirling Albion
Lineup v Elgin City: Currie, McGeachie, McNiff, Cummins, McGregor (Banner 46), Laird, Roberts, Leitch (Carrick 69), Flanagan, Bikey (Omar 58), Mackin (Moore 81).
Not used: Watson, Grant and Law.