Fans' favourite Paul Woods has thanked everyone connected with the club for their continued support.
The popular winger suffered a serious knee injury against Forfar Athletic and is set for a lengthy spell on the sidelines.
However, in the fortnight since the injury, he has been inundated with phone calls, texts and messages wishing him a speedy recovery.
He said: "I cannot thank people enough.
"I was saying to my wife how taken aback I was with the support of everybody and the messages from people, who are taking the time to phone you or text you and make sure you are alright.
"They want to be there for you and it is hard to put it into words but I am very grateful to everybody at the club.
"They have started a fundraising page and I just don't know what to say to that.
"It is unbelievable generosity from people with everything that is going on.
"Hopefully, I don't need to go down the private road and can get fast-tracked by the NHS, I don't know, but it is just very nice of people to give up their money.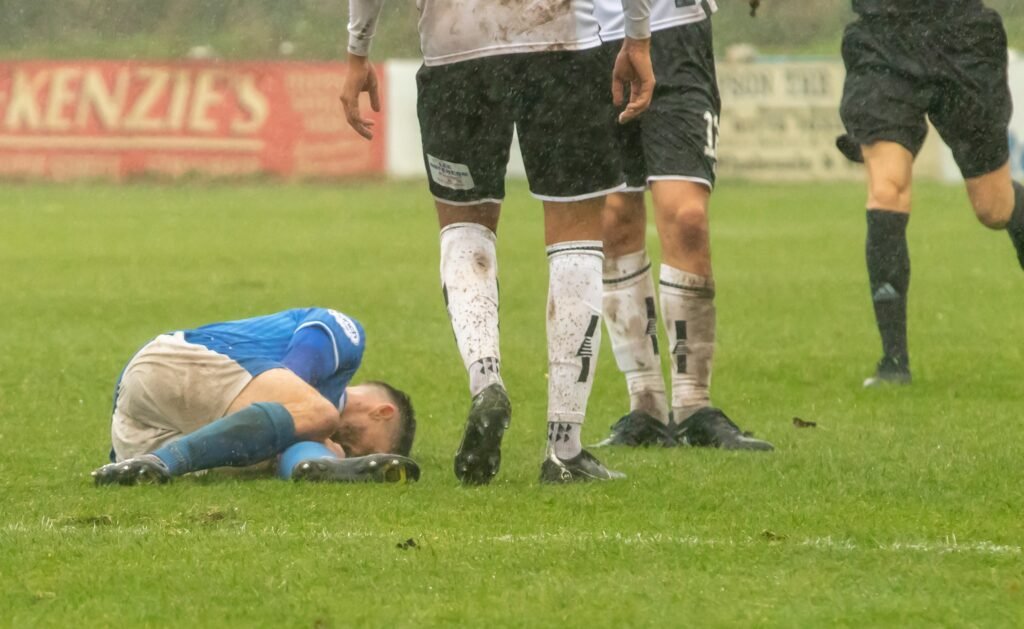 "It has taken me aback, definitely.
"I don't want people to be putting money in and then it does go through the NHS.
"If that does happen then it can go to a charity or go to the club or something."
Specialists have confirmed that Woods ruptured his ACL and MCL, while also suffering a grade one tear of the PCL and LCL.
On top of that, he has also torn his meniscus and suffered substantial bruising around his left knee.
Despite the setback, which has left the midfielder on crutches, he was not ruling out getting back to pulling on the blue shirt and adding to his 96 appearances for the club.
He said: "If that is it, then it is a rubbish way to end it.
"I'm more interested in getting it fixed just now and seeing what happens.
"I've got a young family and it is more about getting back to helping my wife out a wee bit because I cannot bend down to change nappies.
"It is more getting back to normal, walking and then seeing.
"I've thought it might be the end but it might not be and I'll just take it as it comes."
The Blues face Stenhousemuir tomorrow and look to continue their impressive home form this campaign.
Only Elgin City have taken all three points from Stair Park in League Two, which has pushed the home side to the edge of the play-off places.
Three points could be enough to move them level with the teams in fourth.
Woods said: "I was at the game against Dumbarton last Saturday.
"I think we played well, the chances that we created and the Dumbarton goalkeeper has had a great game.
"We can be positive going into tomorrow, definitely.
"With our home form, I think the boys know that they can go and get a result.
"We can beat anybody in the league and I think the boys know that."
How to help Paul Woods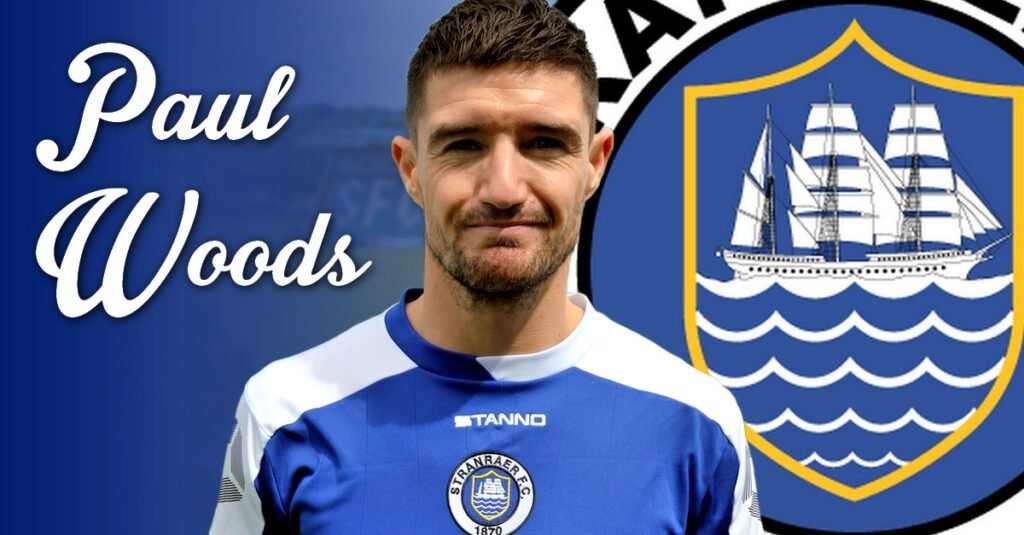 The team at Stranraer Football Club Fundraising have set up a fundraiser to offer fans the chance to support Woods with his operation.
Anyone interested in making a donation should go to the fundraisers' JustGiving page.
Last meeting
Stenhousemuir 3-1 Stranraer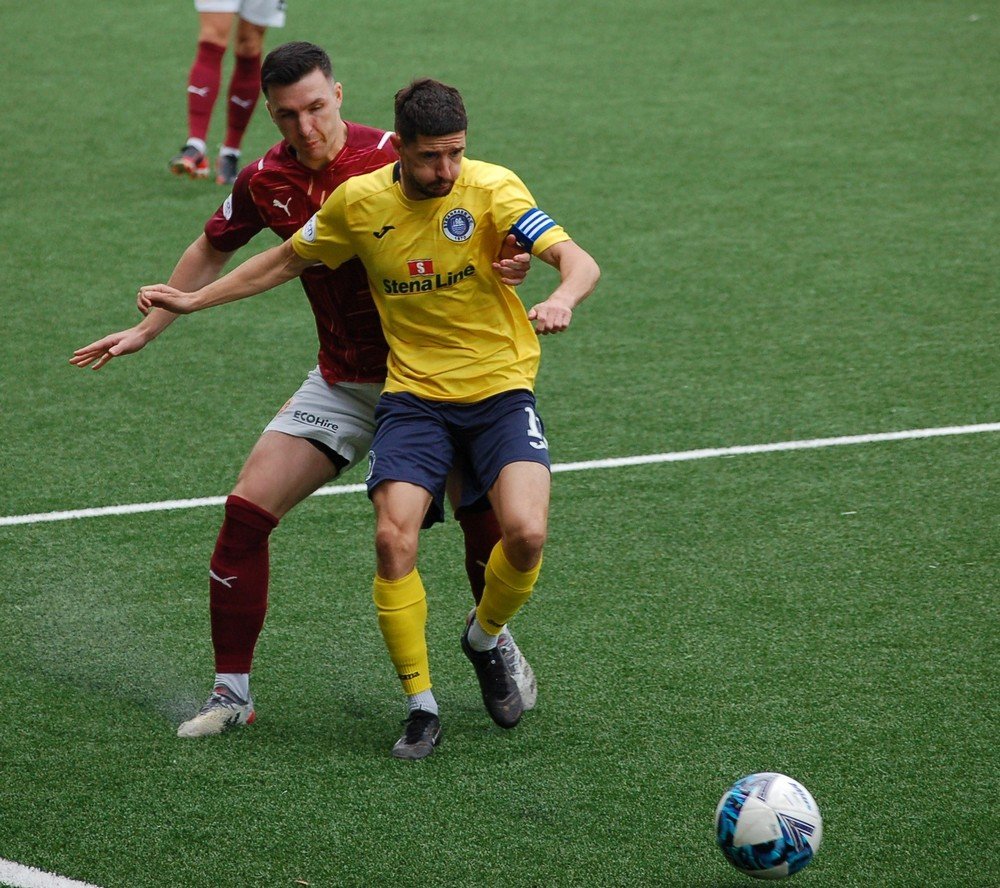 A dreadful first half from Stranraer saw Stenhousemuir pick up three points at Ochilview at the beginning of September.
Just five minutes had been played when Will Sewell slid home a low cross from Callum Yeats. A corner on the half hour mark was then headed home by Nicky Jamieson and the Blues were left with a mountain to climb when Sean Crighton repeated the trick just minutes later.
James Hilton pulled one back early in the second half but the damage had been done.
Stenhousemuir: Brennan, Yeats, Higgins (Anderson 46), Crighton, Miller, Jamieson, Wedderburn, Forbes (O'Reilly 60), Yates, Brown, Sewell (Orr 76).
Not used: Corbett, S Walker, Joseph and Cantley.
Stranraer: Scullion, Girvan, Woods (Hawkshaw 76), Forrest, McLean, Grant, Malcolm, Ellis, Brady (Hilton 37), J Walker (Robertson 37), Dunn (Duffy 78).
Not used: O'Connor.
Last five meetings
Stenhousemuir 3 Stranraer 1 (Sewell, Jamieson and Crighton; Hilton) at Ochilview Park on September 3, 2022
Stenhousemuir 1 Stranraer 3 (Brown; Ross and Hilton x2) at Ochilview Park on April 23, 2022
Stranraer 1 Stenhousemuir 1 (Duffy; Orr) at Stair Park on February 19, 2022
Stenhousemuir 1 Stranraer 4 (Orr; Robertson, Brady, Sonkur and Muir (Pen)) at Ochilview Park on December 4, 2021
Stranraer 2 Stenhousemuir 0 (Yates and Watson) at Stair Park on September 18, 2021
Last five games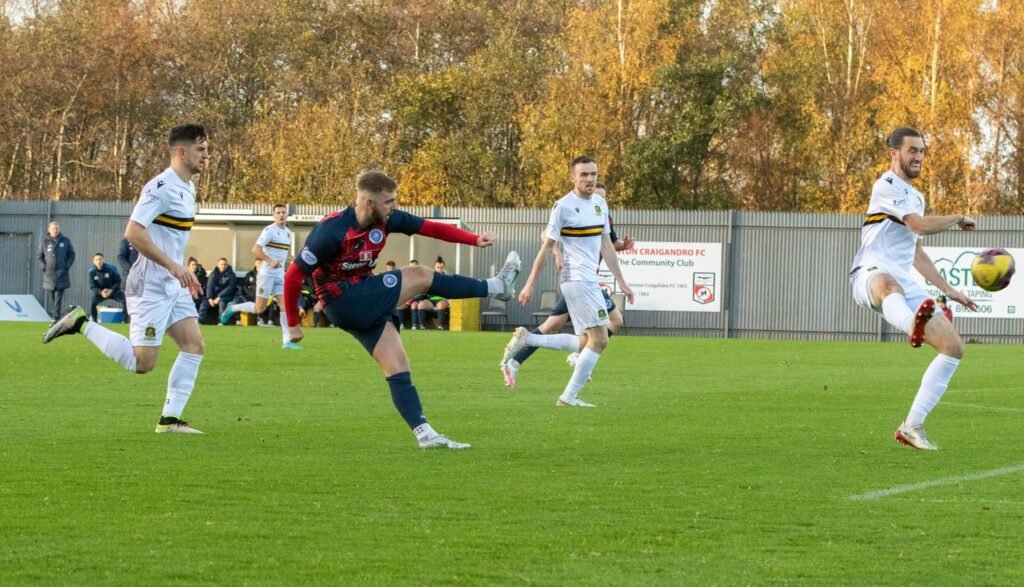 Stranraer
LOSS v Dumbarton (A): 2-0
WIN v Forfar Athletic (H): 1-0 (Hilton)
LOSS v Fraserburgh (A): 1-2 (Girvan)
DRAW v Annan Athletic (A): 1-1 (Hilton)
LOSS v Elgin City (H): 2-3 (Woods (Pen) and Hawkshaw)
Stenhousemuir
DRAW v East Fife (H): 2-2 (Philp and Miller)
DRAW v Albion Rovers (A): 2-2 (Sewell and Forbes (Pen))
WIN v East Fife (H): 2-1 (Corbett and Yates)
LOSS v Stirling Albion (H): 1-3 (Wedderburn)
DRAW v Annan Athletic (H): 2-2 (Crighton x2)
Last time out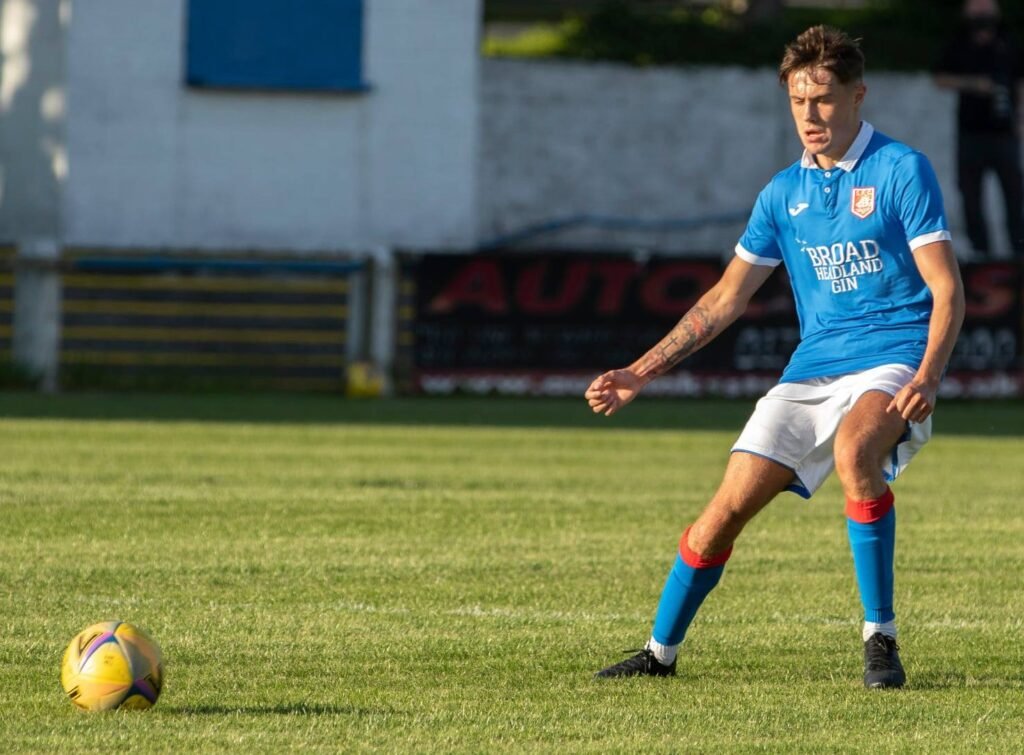 Stranraer
Lineup v Dumbarton: Scullion, Girvan, Robertson, McIntosh (Ross 65), Gallagher (Eze 85), McLean, Hawkshaw (J Walker 64), Forrest, Grant (Brady 81), Kouider-Aissa, Hilton.
Not used: Ellis, Watt, Dunn and O'Connor.
Stenhousemuir
Lineup v East Fife: Brennan, Miller, Corbett, Higgins, Yeats (S Walker 83), Forbes (Anderson 65), Wedderburn, Philp, O'Reilly, Yates, Brown (Joseph 65).
Not used: Orr, Sewell and Cantley.
Five facts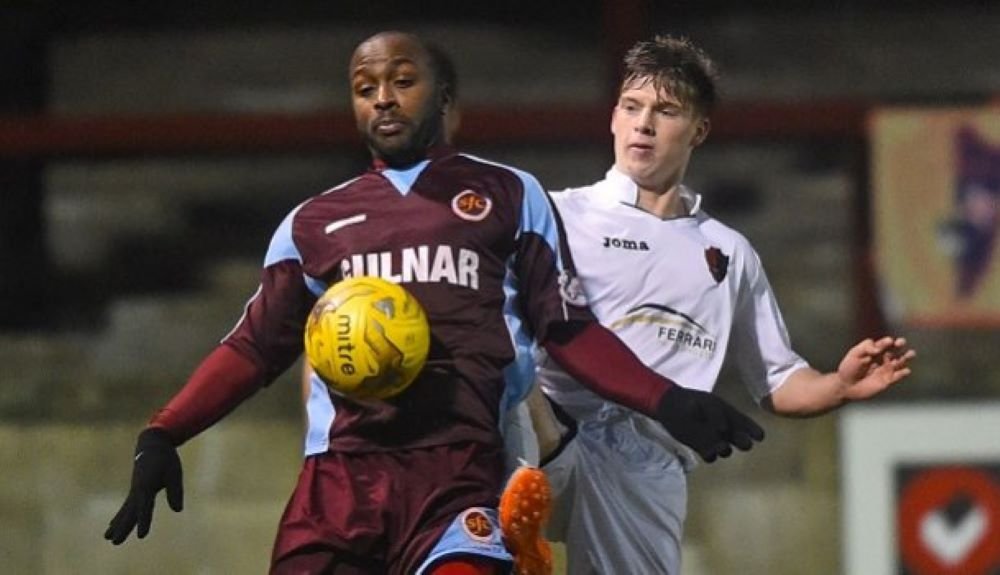 1. A man who played for both clubs and celebrates his birthday is Isaac English. The striker, who turns 51, made his name at Partick Thistle but joined Stranraer in 1997 from Ayr United. He scored twice for the Blues, helping his new side to two victories. He scored the only goal of the game against Clyde before adding to Duncan George's opener against Livingston. A second spell at Firhill followed before he moved on to Stenhousemuir, where he scored more than 20 goals.
2. Seven years have passed since Stenhousemuir last won at Stair Park. Mark Gilhaney scored for the Warriors in the first half on November 7, 2015. Jason Scotland doubled the advantage before a last minute consolation from Ryan Thomson. The Stranraer team that day also featured a birthday boy in Mark McGuigan. The team was: McGurn, Robertson, Pettigrew, Dick, Rumsby, Cairney, Stirling, McCluskey (McCloskey 81), Thomson, McGuigan (Longworth 66), Nequecaur (Keenan 84). Not used: Barron, Aitken, Turner and Currie.
3. Three points for Stranraer on Saturday would take them to five home league wins for the season. Last season, it took the Blues until January to reach that figure.
4. Stranraer's last five goalscorers at Stair Park have all been different players. Scott Robertson and Salim Kouider-Aissa scored against Albion Rovers before Paul Woods and Dean Hawkshaw found the net against Elgin City. James Hilton scored in the last game against Forfar Athletic.
5. For the second game in a row, the opposition dug out will be full of familiar faces to Stranraer fans. The Dumbarton dugout featured Stevie Farrell, Frank McKeown and Eric Phillips while assistant kit man Jamie Dougan should be recognisable too. Meanwhile, Stenhousemuir feature Stephen Swift, Frazer Wright and Michael Moore.
Admission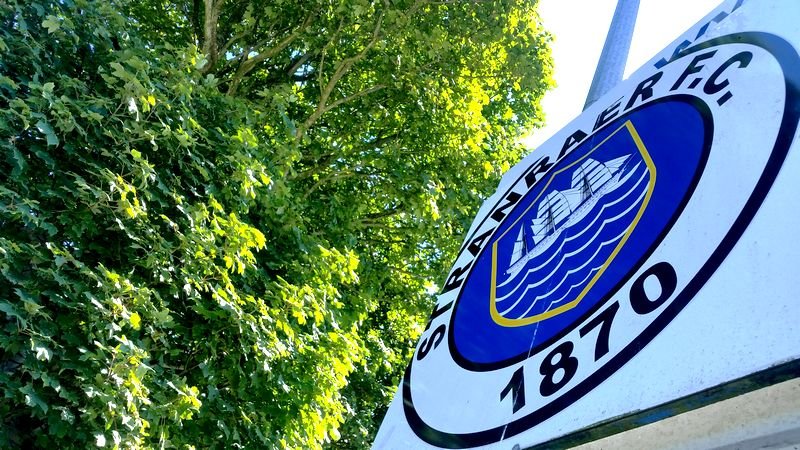 Entry for home league games this season is on a 'pay at the gate' basis.
Pricing is as follows:
Adult – £15
Concession – £10
12 to 16 Years Old – £5
Under 12 – FREE
Photos: Bill McCandlish, James Verity