In a season like no other, it is only fitting that the conclusion to the campaign is different as well.
Stranraer will face the other teams in the top five in Queen's Park, Elgin City, Stirling Albion and Edinburgh City in their bid to secure a place in the play-offs.
Stranraer manager Stevie Farrell is a fan of the format and was looking forward to the action getting underway.
First up is a trip to The Falkirk Stadium and a contest with Queen's Park on Friday.
Farrell, who has already been in touch with Ray McKinnon to congratulate him and his team on winning the League Two title, said: "My best wishes to them and we know we are going to go and play a good team.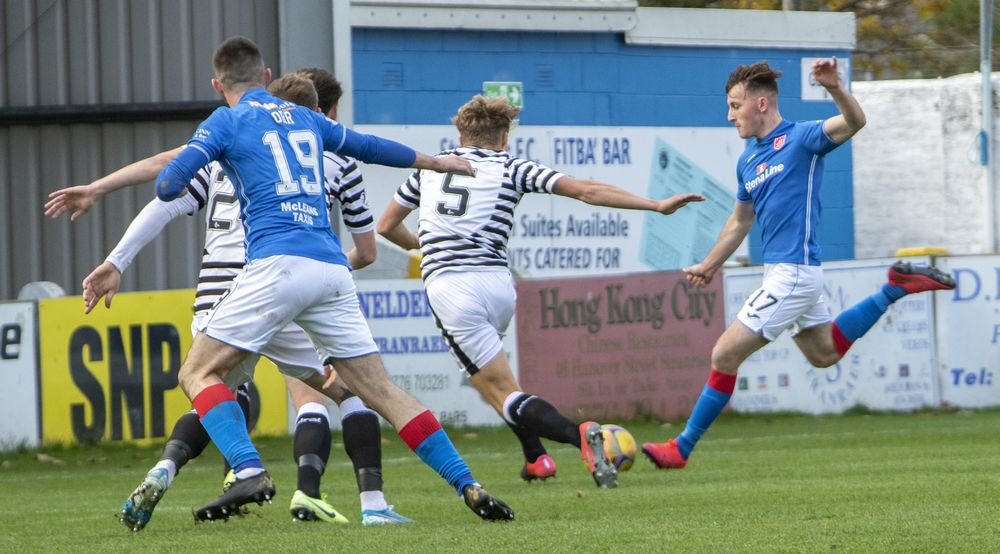 "I think they still have a desire to go and finish the league season unbeaten.
"They would be one of only two clubs that are still able to do that alongside Rangers.
"They will no doubt be going out to try to ensure that they do that.
"People will say that they will take their foot off the gas – and I hope they do – but I doubt it.
"We know we are going to have to put in another big performance to get anything from the game."
The Stranraer boss spoke to the club website on Thursday, just half an hour before he was due to meet some of those players struggling to make tomorrow's game.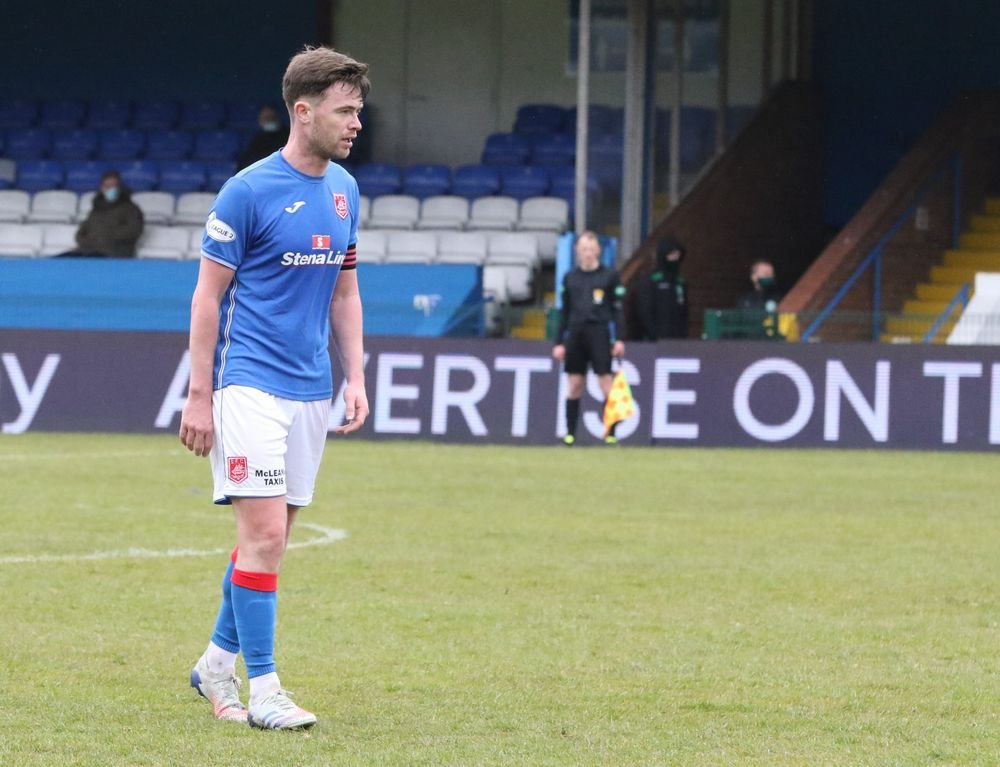 Lewis McIntyre is still on the absence list, with Adam Cummins also missing in recent weeks.
Farrell said: "I'm actually sitting in my office right now and waiting on my physio and three players coming in to get treatment.
"This is the hospital ward tonight!
"Grant Gallagher, Sean Burns and Adam Cummins are all coming in tonight.
"I would say Adam Cummins is definitely out and I would say Lewis McIntyre is definitely out.
"Sean Burns and Grant Gallagher we will just need to assess over the next 24 hours."
Cummins is due to go for a scan on his knee injury on Saturday while Burns and Gallagher are both struggling with hamstring injuries.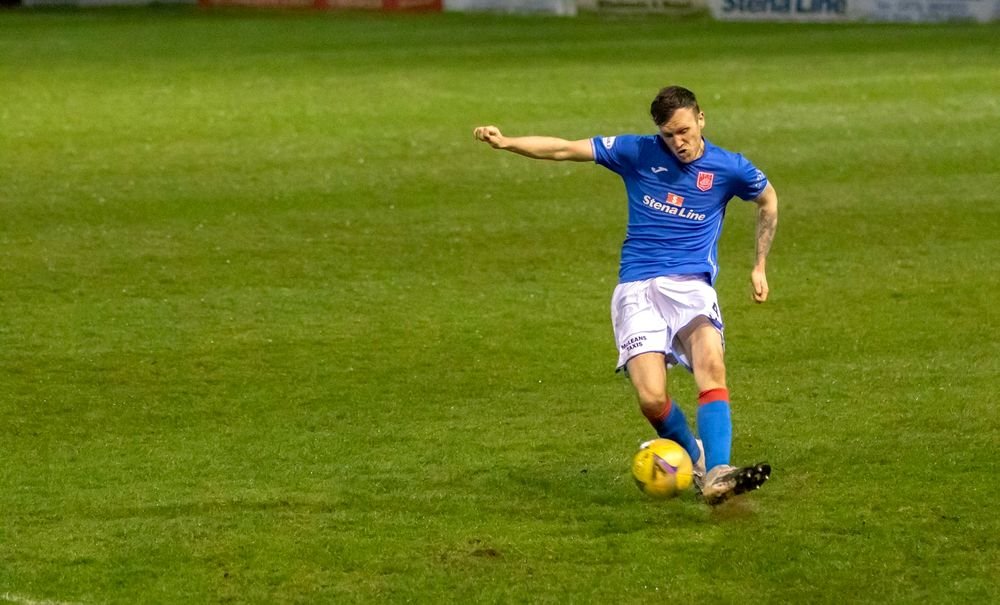 The Blues come into the game on the back of a 2-0 win over Albion Rovers on Tuesday night.
Goals from James Hilton and Joao Victoria gave the visitors all three points and Farrell felt the team was heading in the right direction.
He said: "It was always going to be a challenge to bring them back to the levels they were at before lockdown.
"Let's be honest, the levels we were at, we were probably one of the form teams in Scotland, never mind League Two.
"It was always going to be difficult to bring them back to that after a nine-week lay-off but slowly but surely they have been coming back to that."
Last meeting
Queen's Park 3-0 Stranraer
20 March 2021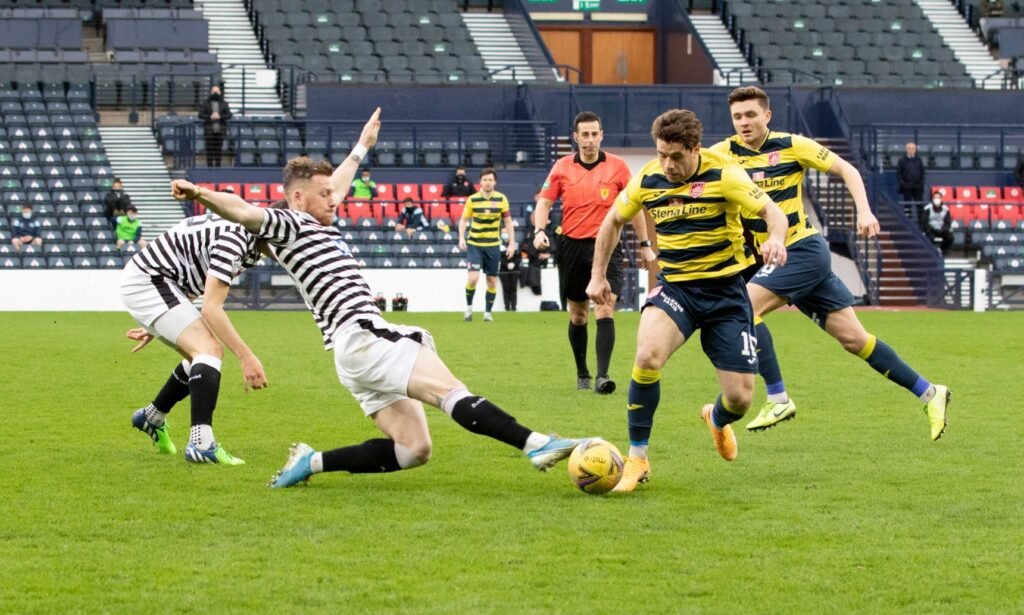 Stranraer's return from lockdown did not quite go to plan as Queen's Park picked up three points at Hampden Park.
The Blues came into the game hoping to close the gap on the league leaders. However, first half strikes from defensive duo Michael Doyle and Lee Kilday put the Spiders in the driving seat.
Bob McHugh scored from the penalty spot in the second half before Kieran Millar was shown a red card in the final 10 minutes.
Queen's Park: Muir, Robson, Kilday, Grant, Doyle, Galt (Gillespie 74), MacLean (Longridge 74), Carroll (Lyon 60), Connell (Quitongo 74), McHugh (Kouider-Aisser 66), Murray.
Not used: Morrison, Gillies, Paterson and Mullen.
Stranraer: Fleming, Robertson, Cummins, Sonkur, McManus (Elliott 73), Gallagher, Stirling (Yates 78), Millar, Duffy (Hilton 66), Paton (Victoria 66), Orr (Taylor 72).
Not used: Burns, McIntyre, Devitt and Walker.
Last five meetings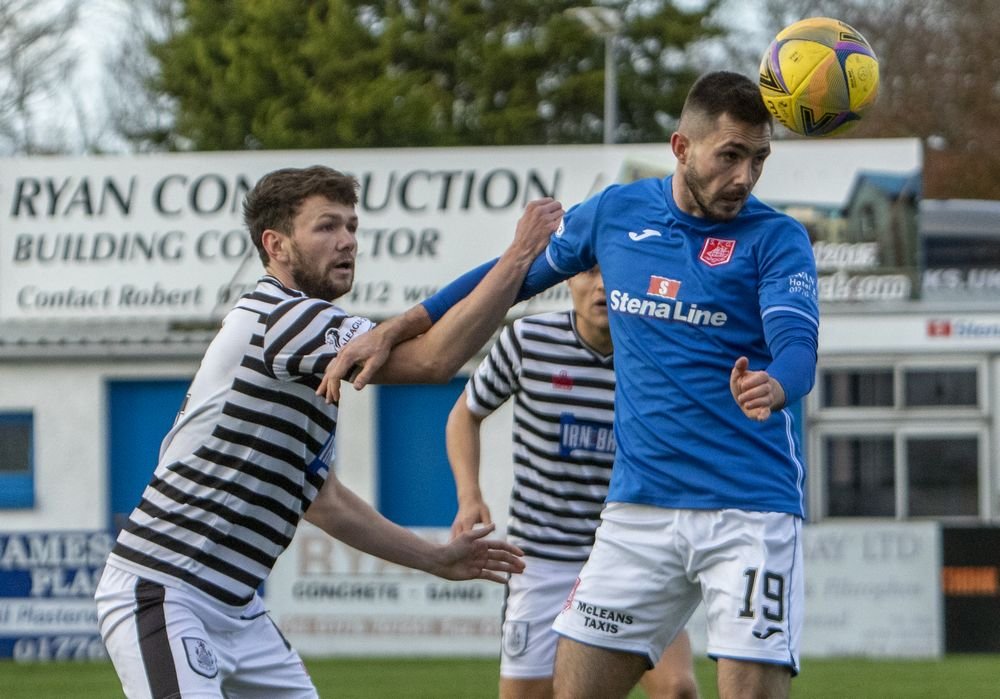 Queen's Park 3 Stranraer 0 (Doyle, Kilday and McHugh (Pen)) at Hampden Park on March 20, 2021
Stranraer 0 Queen's Park 1 (MacLean) at Stair Park on October 31, 2021
Stranraer 2 Queen's Park 3 (Robertson and Agnew (Pen); Keena x2 and Burns) at Stair Park on March 17, 2018
Queen's Park 2 Stranraer 2 (Donnelly and Cummins (Pen); Beith and Turner) at Hampden Park on January 6, 2018
Stranraer 3 Queen's Park 0 (Anderson, Bell and Wallace) at Stair Park on November 4, 2017
Last five games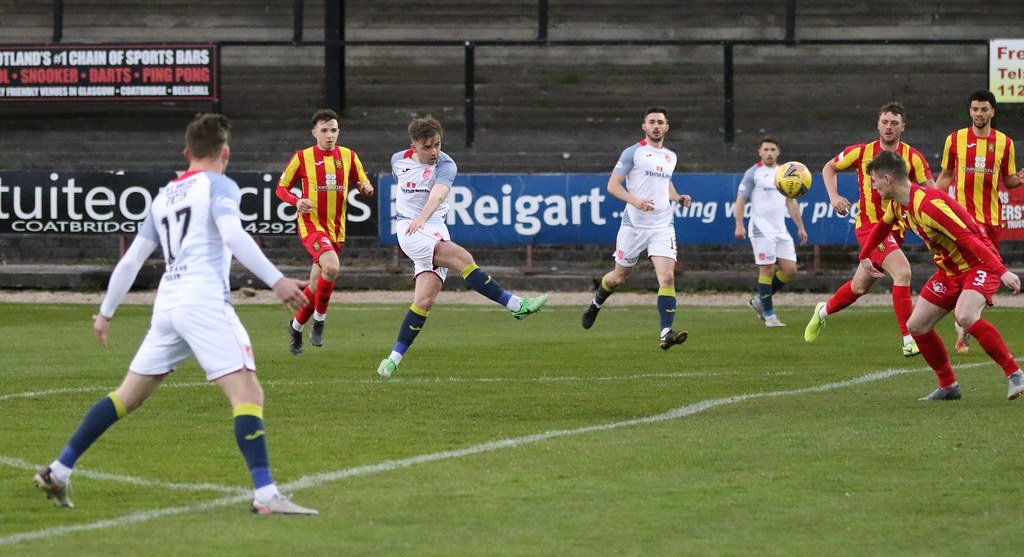 Stranraer
WIN v Albion Rovers (A): 0-2 (Hilton and Victoria)
LOSS v Hibernian (H): 0-4
WIN v Stenhousemuir (H): 4-0 (Hilton, Orr and Paton x2)
WIN v Stirling Albion (H): 1-0 (Stirling)
LOSS v Edinburgh City (H): 0-1
Queen's Park
DRAW v Elgin City (H): 0-0
WIN v Edinburgh City (A): 2-3 (Grant and Murray x2)
WIN v Annan Athletic (H): 1-0 (Murray)
WIN v Stenhousemuir (A): 1-3 (Murray, McHugh and Longridge)
WIN v Cowdenbeath (H): 3-0 (Quitongo, Lyon and Baynham)
Last time out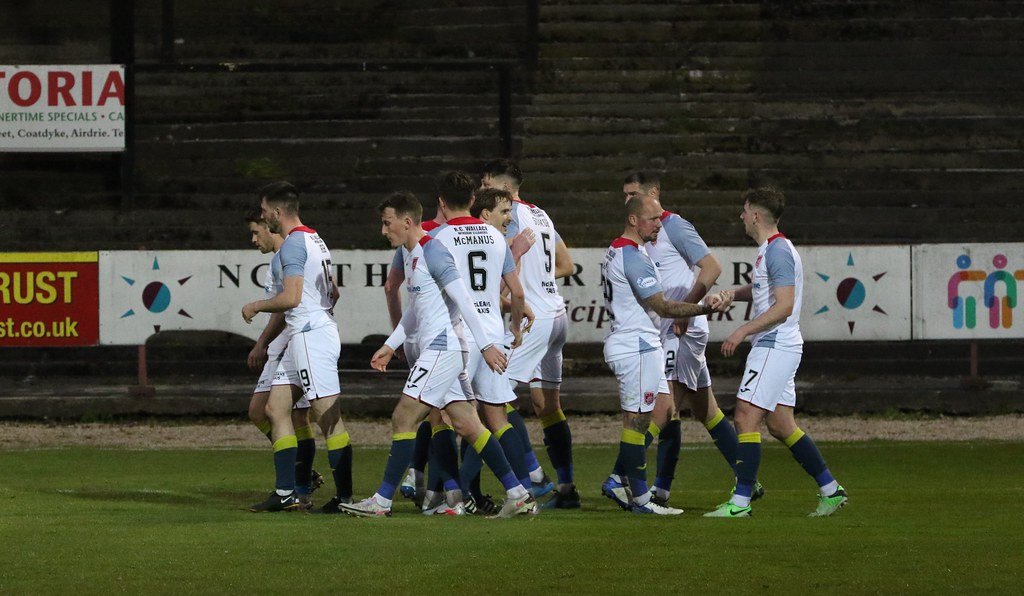 Stranraer
Lineup v Albion Rovers: Fleming, Robertson, Sonkur, Hamill, McManus, Hilton (Yates 73), Gallagher, Stirling (Victoria 76), Millar (Duffy 87), Paton (Elliott 87), Orr (Josh Walker 87).
Not used: Devitt, Taylor and Jamie Walker.
Queen's Park
Lineup v Elgin City: Muir, Kilday, Grant (Morrison 28), Doyle, MacLean (Kouider-Aisser 80), Gillespie, Connell, Longridge, McHugh (Galt 80), Paterson, Murray (Baynham 40).
Not used: Robson, Lyon, Gillies, Carroll and Mullen.
Referee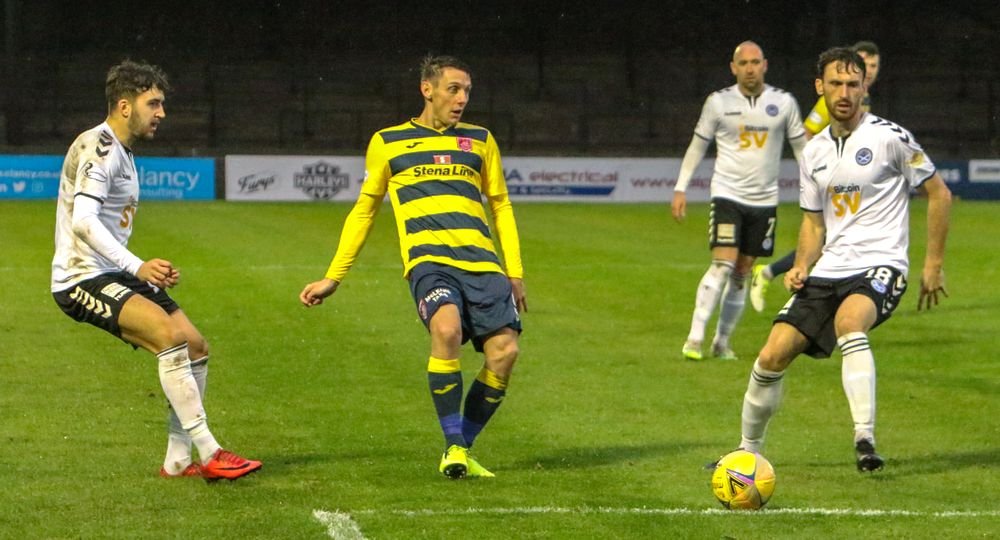 Barry Cook takes charge of a Stranraer game for the third time this season, with all three coming on the road.
The most recent came at Somerset Park in the League Cup. On that occasion, Darryl Duffy scored early on before Luke McCowan levelled things just two minutes after the restart. The hosts would go on to win 6-5 on penalties.
Seven days earlier Mr Cook was in the middle for Queen's Park's trip to Elgin City. On that occasion, the newly-crowned champions emerged victorious thanks to a first half strike from Darren Lyon.
The last home encounter involving the Spiders was back in December 2019 when Stirling Albion made the trip to Hampden Park. Dylan Mackin scored first for the visitors but a late Ryan Finnie effort ensured the spoils were shared.
Coverage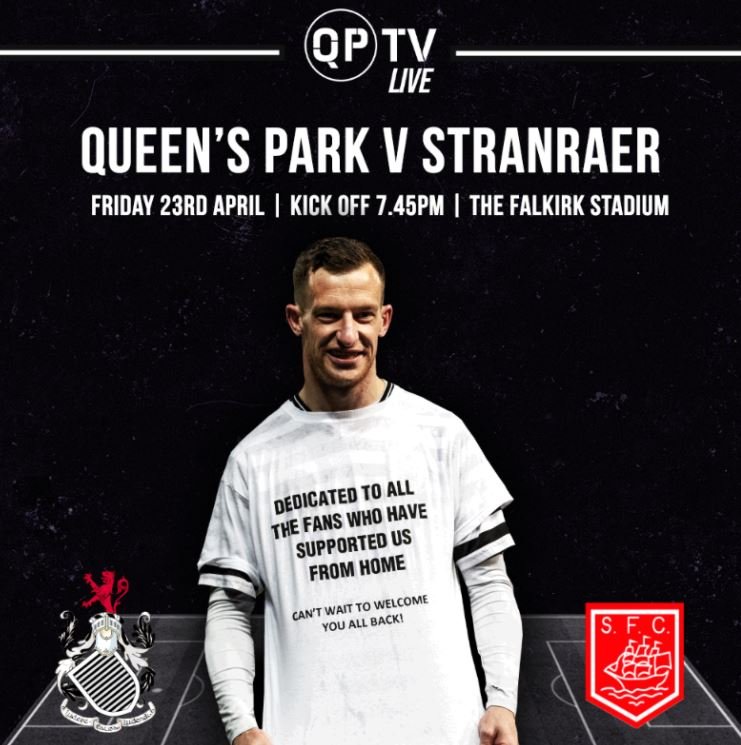 Stranraer visit the The Falkirk Stadium for Friday night's opening post-split fixture.
Coverage starts at 7.30pm, with kick off at 7.45pm. You can buy your pay per view match pass now for £10.