Ups and downs are part and parcel of football.
With that in mind, it has been quite the week for Josh Walker and Stranraer.
Trailing to Stirling Albion, Walker teed up Scott Robertson for the equaliser midway through the second half.
Then, he had a chance to win it, only to see Blair Currie save the penalty kick.
A 1-0 win away at Albion Rovers came despite the Blues playing more than half the game with 10 men after Craig Ross was sent off.
Walker said: "Obviously, we are having three games within a week with the game on Saturday, Tuesday and Annan to come.
"It has been a busy week with a lot of ups and downs in the two games we have had.
"All things considered, four points from six is quite a decent return."
The topsy-turvy nature of League Two has allowed Stranraer to ease away from the bottom of the table thanks to the positive results from the last two encounters.
Walker stressed the team were not getting carried away and instead were focusing simply on the next game.
Tomorrow brings a trip to Galabank and the chance for the Blues to make it three games unbeaten.
Frontman Walker said: "That's what we have done in the last few games.
"We have known we have got three games in a week but we have been quite good at focusing on the next game.
"Two games are done and dusted and in the background.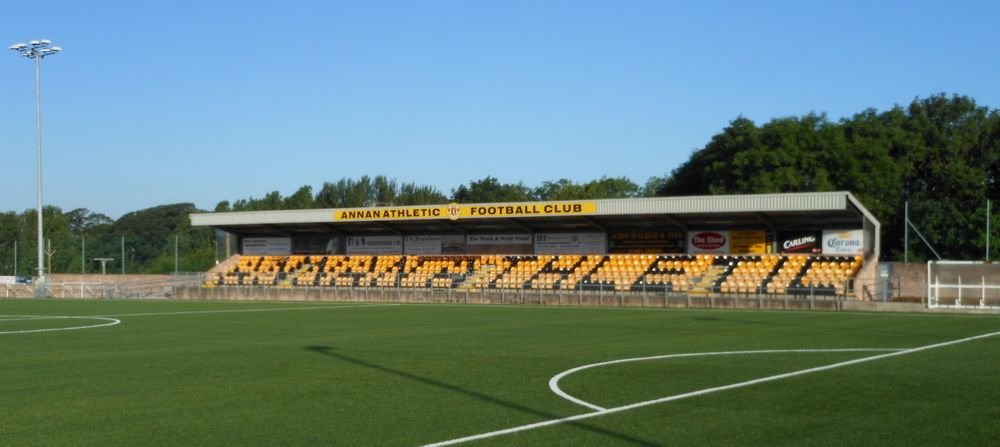 "Annan are going to pose a different challenge for us.
"We have proved this season that we are more than capable of matching them.
"We have beaten them this season and we have beaten the top two.
"We have had results against teams sitting towards the top end of the table."
Walker dropped to his knees after Currie saved his late spot kick last weekend.
However, team-mates Kyle Girvan and Grant Gallagher were quickly across to pick him up and ensure they finished the game strongly.
Walker felt that typified the strength of character amongst the squad.
He said: "It is probably the best dressing room.
"I am only 21 but it is the best dressing room I have been a part of so far in my career.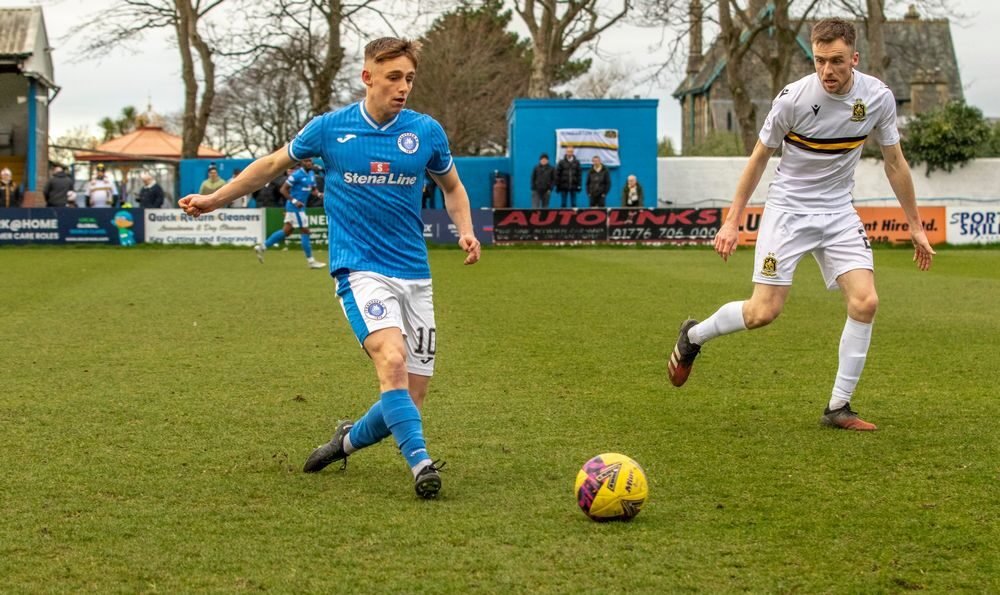 "We are really tight, a tight-knit group, and all together.
"Our aim is to push up the league and obviously we are all pulling in the same direction.
"The team spirit is really strong."
The last two games have also presented the former Kilmarnock youngster with the chance to stake a claim for a place in the team.
He has started in both the draw with Stirling Albion and the victory over Albion Rovers.
It has also brought him into a direct battle with two former Stranraer favourites in Adam Cummins and Ayrton Sonkur.
Walker was keen to back himself in those contests, despite the two defenders being taller than him.
He said: "I'm obviously only five-foot-six – five-foot-seven on a good day – but, obviously, I am challenging up there.
"There is more than one way to beat them."
Last meeting
Stranraer 1-1 Annan Athletic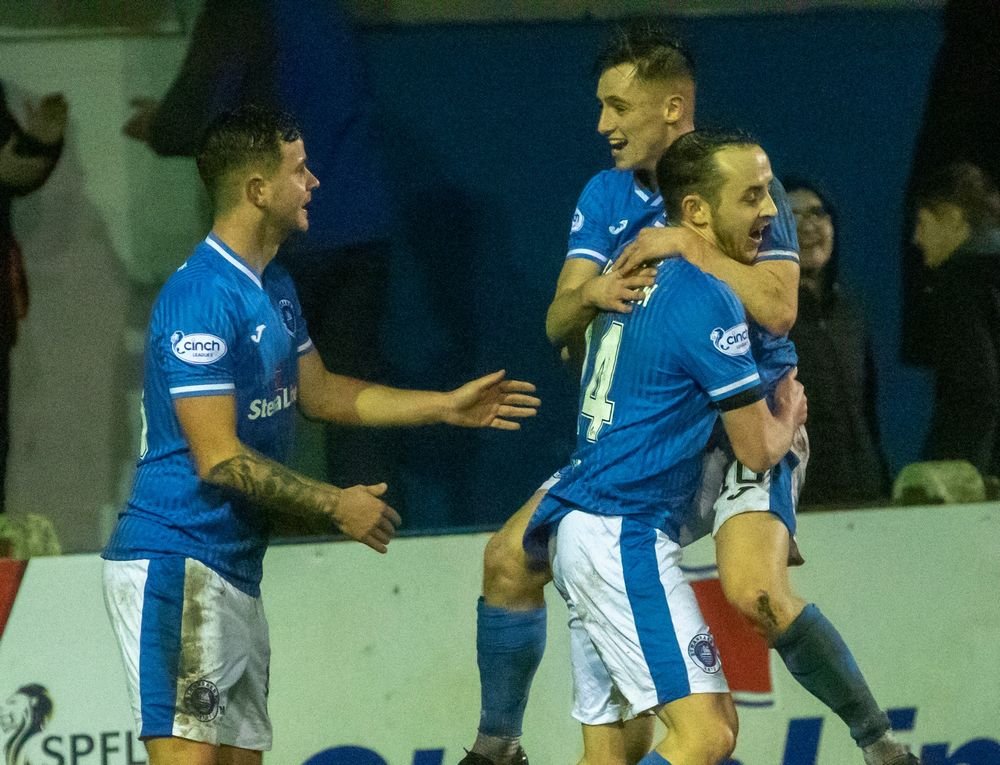 Stranraer bounced back from going behind to secure a point against Annan.
The Stranraer defence failed to deal with a corner and when Luke Scullion could only block a Tommy Goss shot it fell to Aiden Smith to fire home.
The equaliser did not come until the second half. Stranraer had huffed and puffed and finally found their leveller.
Josh Walker crossed to the back post where Salim Kouider-Aissa was lurking. He headed back across goal and Dean Hawkshaw managed to bundle in from close range.
Stranraer: Scullion, Ross, McIntosh, Robertson, Gallagher (Eze 89), Hawkshaw (Watt 64), Forrest, McLean (Malcolm 63), Grant, Walker, Kouider-Aissa.
Not used: Dunn, Brady and O'Connor.
Annan Athletic: Fleming, Barnes, Hooper, Muir (Williamson 70), Swinglehurst, Lyon, Wallace (Hunter 85), Luissint, Johnston, Smith, Goss (Lowdon 70).
Not used: Steele, Kilsby, Docherty, Galloway, McCartney and Mitchell.
Last five meetings
Stranraer 1 Annan Athletic 1 (Hawkshaw; Smith) at Stair Park on November 26, 2022
Annan Athletic 1 Stranraer 1 (Galloway; Hilton) at Galabank on October 15, 2022
Stranraer 1 Annan Athletic 0 (Woods (Pen)) at Stair Park on July 30, 2022
Annan Athletic 4 Stranraer 1 (Wallace, Barnes, Garrity and Clark; Hawkshaw) at Galabank on March 5, 2022
Stranraer 1 Annan Athletic 1 (Watson; Goss) at Stair Park on January 2, 2022
Stranraer's last five games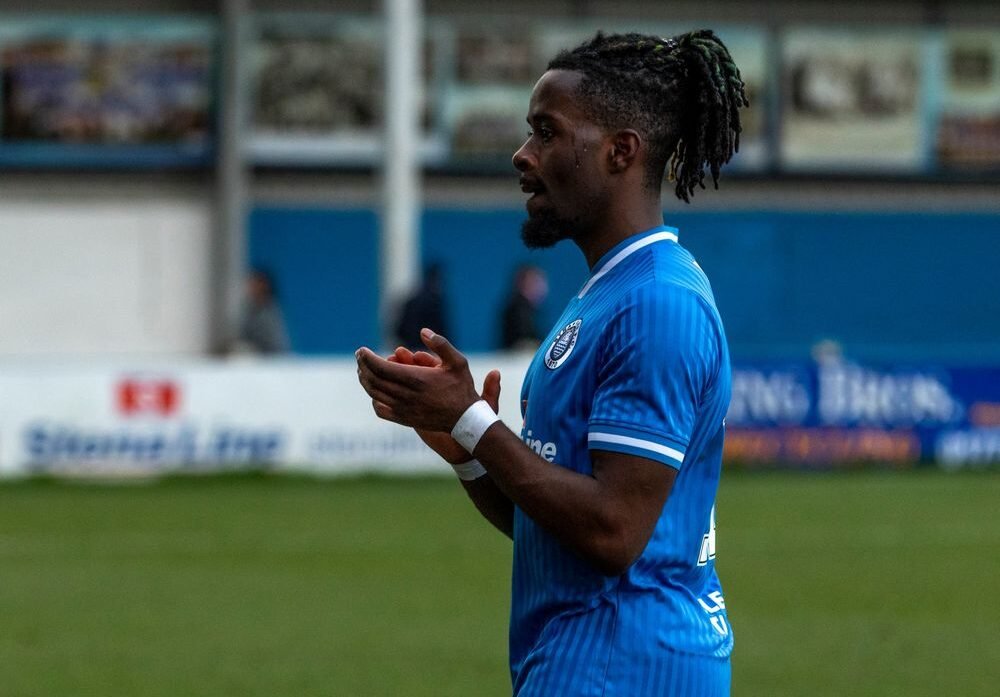 WIN v Albion Rovers (A): 0-1 (Ngandu)
DRAW v Stirling Albion (H): 1-1 (Robertson)
LOSS v Dumbarton (H): 0-2
WIN v East Fife (H): 2-0 (Grant and Hilton)
WIN v Elgin City (A): 0-1 (Robertson)
Annan Athletic's last five games
LOSS v Forfar Athletic (A): 2-1 (Goss)
WIN v Elgin City (H): 4-1 (Kilsby, Goss (Pen x2) and Gibson)
LOSS v Stenhousemuir (H): 2-3 (Goss and Docherty)
WIN v Albion Rovers (A): 0-2 (Galloway and Muir)
DRAW v Stirling Albion (H): 2-2 (Smith and Wallace)
Last time out
Stranraer
Lineup v Albion Rovers: Connelly, Girvan, Ross, Ecrepont, McIntosh, Robertson, Gallagher, Brown (Watt 46), Grant (Forrest 81), Walker (Malcolm 81), Ngandu (Brady 77).
Not used: Duffy and O'Connor.
Annan Athletic
Lineup v Forfar Athletic: Fleming, Gibson, Kilsby (Williamson 46), Hooper, Muir, Lyon, Wallace (Luissint 63), Docherty (Barnes 87), Johnston, Smith, Goss.
Not used: Steele, Swinglehurst, Galloway, McCartney and Mitchell.
Five facts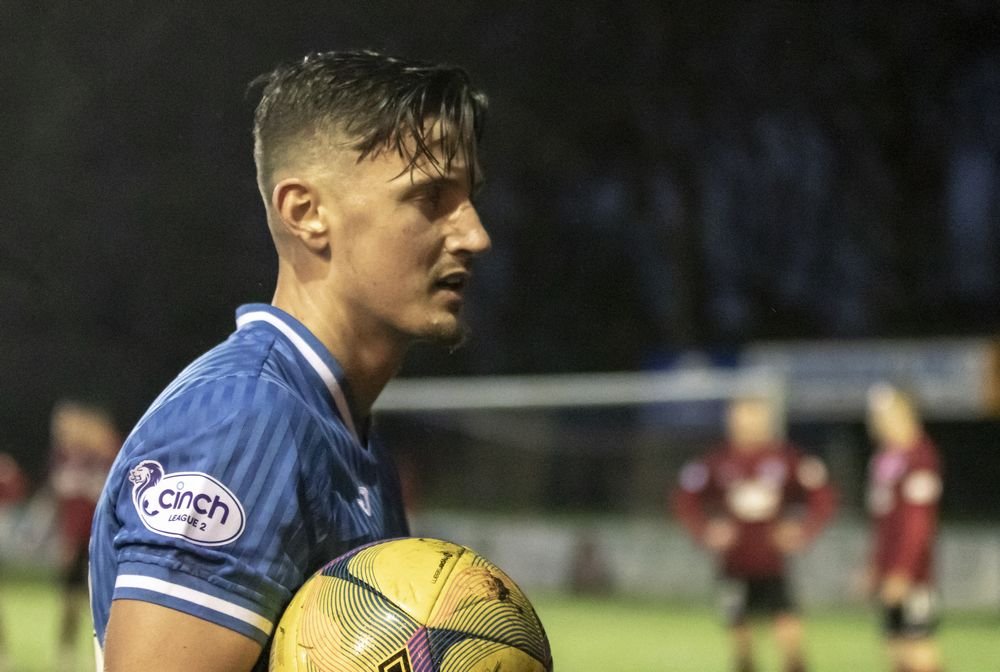 1. Annan Athletic have only failed to score in one game so far in 2023. The Galabankies have played 11 times, scoring 22 goals. They failed to find the target at home to Forfar on January 7, when former Blue – and Annan – man Mark Docherty joined Craig Slater on the scoresheet.
2. Stranraer have only lost one of their last five contests at Galabank. However, they have not taken all three points since March 2012. Steven Swinglehurst scored after four minutes before Stranraer turned the game on its head. Chris Aitken equalised from the penalty spot before Frank McKeown and Craig Malcolm scored.
3. Former Stranraer defender Glen Mitchell celebrates his 33rd birthday on Saturday. He made 39 appearances for the Blues between January 2009 and January 2011. He actually scored on his final appearance in a Stranraer shirt. That came in a 4-3 defeat to Arbroath. Gavin Swankie scored a hat-trick while Josh Falkingham also found the net. Scott Agnew and Armand One joined Mitchell on the scoresheet. The Stranraer team that day was: David Mitchell, Kurakins, Sharp (McColm 67), D Gallagher, Noble, G Gallagher, Agnew, Danny Mitchell, Nicoll (Cochrane 75), One, Malcolm (G Mitchell 84). Not used: Bouadji and Marshall.
4. Sean McIntosh will make his 50th appearance for Stranraer if he features at Galabank. Currently, he has made 47 starts and two substitute appearances for the club. His only goal came earlier this campaign against Stirling Albion.
5. Willie Gibson became the latest player to have lined up for both Annan and Stranraer. He scored 25 goals in 98 games for the Blues and has already found the net for Annan in his eight appearances so far. His first goal for the club came against Elgin City earlier this month.
Photos: MadMac Photogtaphy, Bill McCandlish