Expect the unexpected.
Few people would likely have expected Craig Malcolm to pull on a Stranraer shirt again after he departed in 2017.
The second top goalscorer in the club's history had proven a real fans' favourite over his two spells.
However, it appeared all good things must come to an end…
That was until last weekend when Malcolm was a surprise trialist against Hurlford and then signed a deal with the Blues.
Among those who thought he had kicked a ball for Stranraer for the last time was the striker.
Speaking after Saturday's victory over Annan Athletic, he said: "I definitely did not think I would be back in a Stranraer shirt.
"When the phone call came last week, it was something that I probably never thought, especially at my age, I'm nearly 36, I didn't think I would get the chance again.
"I'm delighted to come down and hopefully help the boys out.
"Paul Woods had a part to play in it.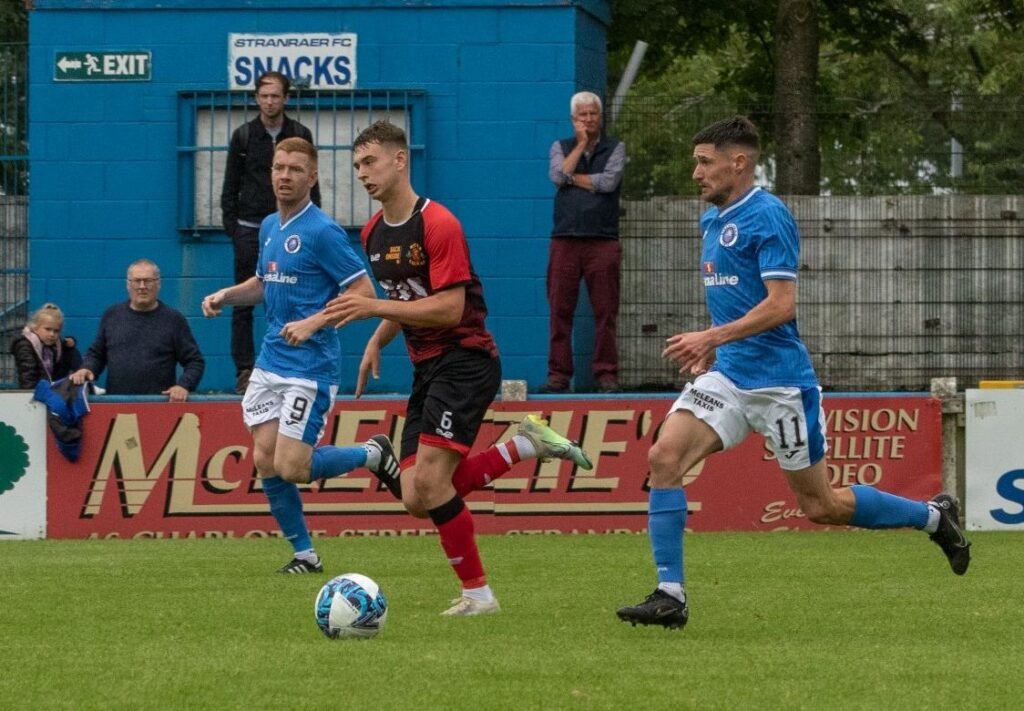 "Obviously, the club has been struggling to get a striker and a couple of people maybe let them down.
"It's an area of the park that they are looking to bring some players in.
"I was in at East Kilbride and planned to re-sign for them for the pre-season but this chance came up and it was something that I wanted to go and give another go."
Stranraer's desire to bolster their ranks up front has been no secret throughout pre-season.
Trialists have come and gone while a number of targets have been identified only to slip through the net at the last minute.
Malcolm's appearance proved a real difference maker as he worked the visiting defence.
He forced former Blue Greg Fleming into an impressive save in the first half before striking the post in the second half.
The frontman was presented with another chance in the second half but was denied by a last gasp tackle.
He said: "I said to Paul Woods with the last chance, I've brought it down on my chest and the guy comes in from nowhere, it was just going to be one of those days.
"The time to miss the chances is when you are winning games and keeping cleaning sheets.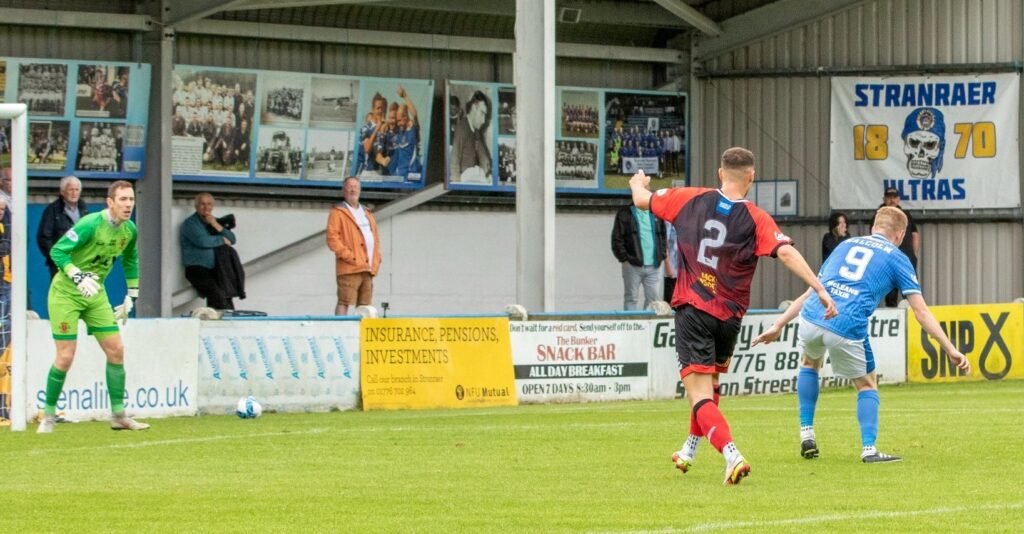 "Hopefully, the goals will come next week when we need them."
Thirty-five-year-old Malcolm was delighted to be back at the club as he attempts to add to the 104 goals in 250 games.
He told the club website he was feeling fitter now than when he left the club for Alloa Athletic.
He added: "I absolutely loved it.
"From the very first minute to the last, I absolutely loved it.
"In the first half, I thought we controlled the game.
"In the second half, probably sat back a wee bit but still had the better chances.
"It was not really a game of two halves because we had our chances over the full game.
"We thoroughly deserved the three points."
Photos: Bill McCandlish