"There is no hiding place" was the stark message from Craig Malcolm as Stranraer look to survive a relegation battle.
The Blues sit third bottom of the League Two table but too close for comfort to both Albion Rovers and Bonnyrigg Rose beneath them.
The Midlothian men closed the gap with victory at Stair Park last week and now Jamie Hamill's squad must turn their attention to a long trip north to Elgin.
Malcolm knows what a relegation battle is like having scored twice at Ochilview on the last day of the season a decade ago to keep the club in League One.
Looking ahead to this weekend's trip to Borough Briggs, he said: "There are 12 games left and it is going to be 12 massive games, starting on Saturday.
"Even with the position we are in, I don't think there is anybody in the squad getting on that bus on Saturday not believing that if we turn up and play to our potential that we cannot win the game.
"That is the way it has got to be, that is the way we have got to believe – we are going to turn up, put a performance in and get three points.
"That is the only way it is going to turn.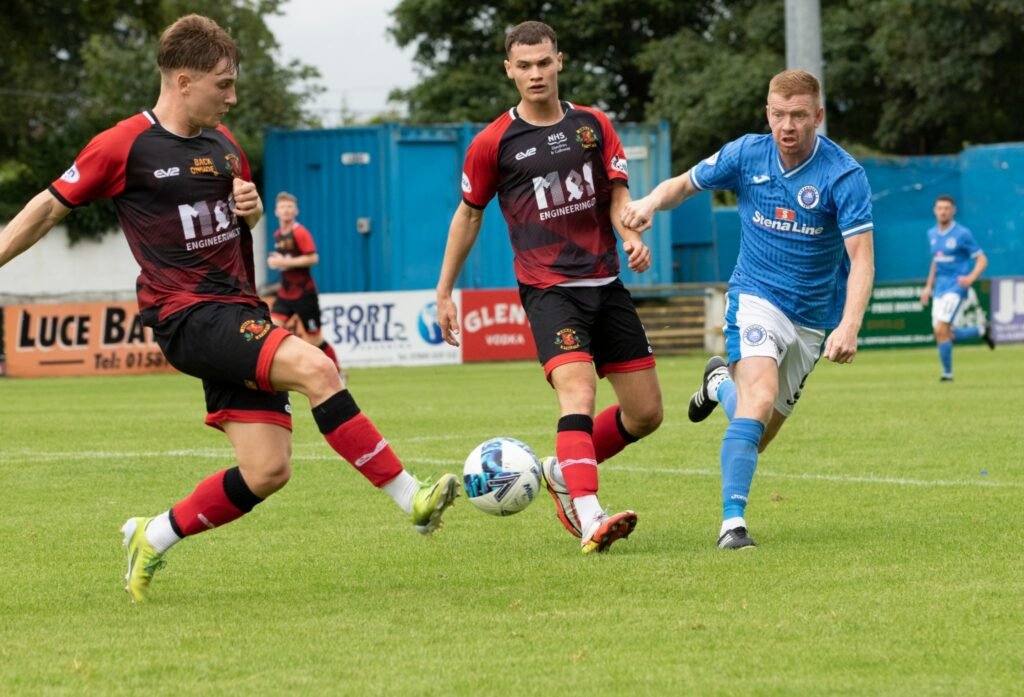 "Anybody that watches us will see there are a lot of young boys with a lot of potential.
"The one thing that they probably need to add to their game is consistency.
"That is probably what has let us down at times over the season.
"We have played well in games and then gone out the next week and not performed.
"That's why we are where we are in the league and not at the other end."
Alieu Faye's late winner for Bonnyrigg saw the gap at the bottom of the table closed to just six points.
Malcolm, the club's second top scorer in history, encouraged everyone to stick together and get behind the team over a challenging few months ahead.
He said: "I think there is no hiding place for it now – we are in a relegation battle.
"Confidence is probably a wee bit low, morale is probably a wee bit low; after losing six of the last seven games, it is natural.
"The only way that changes is by working hard and putting in better performances on the pitch and hopefully with the two of those we can get points on the board.
"Then, you start to look up the way.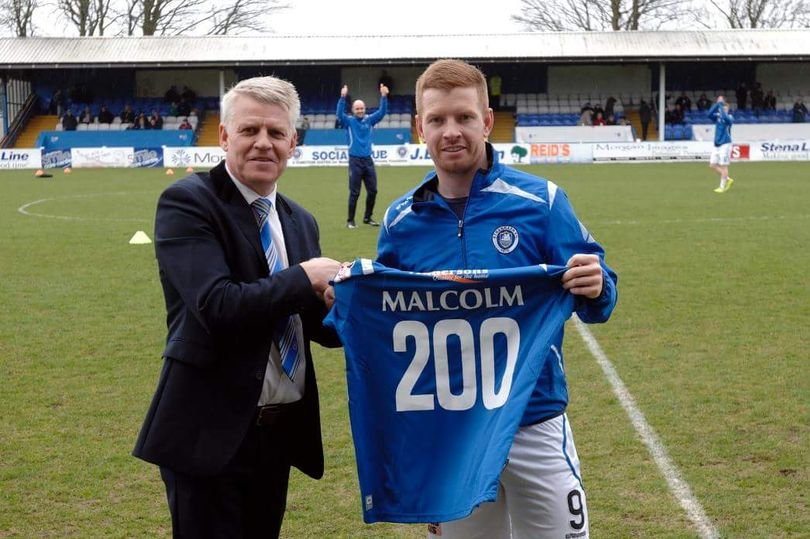 "To be fair, we are all pulling in the same direction.
"Sitting in the dressing room after the game and we are all on the same wavelength.
"We all know that we have let ourselves down again and since the turn of the year it has not been good enough.
"We know that as players, I think the management team and the coaches know that, but it is one thing saying it but we need to go out onto that pitch now and show it."
The Blues have not been helped by a series of long-term injuries, with Luke Scullion and Dean Hawkshaw on the sidelines.
Also ruled out is Paul Woods but Malcolm was quick to highlight the winger was still very much part of the club.
He said: "He has had his operation and started his recovery.
"I think anybody that has been watching us over the season will know since the turn of the year how big a loss he has been.
"He was probably our best player – in fact, he was definitely our best player up until his injury.
"He has been a massive loss but has been in amongst the boys at times, slagging everybody off in the group chat as he always does."
Last meeting
Stranraer 2-3 Elgin City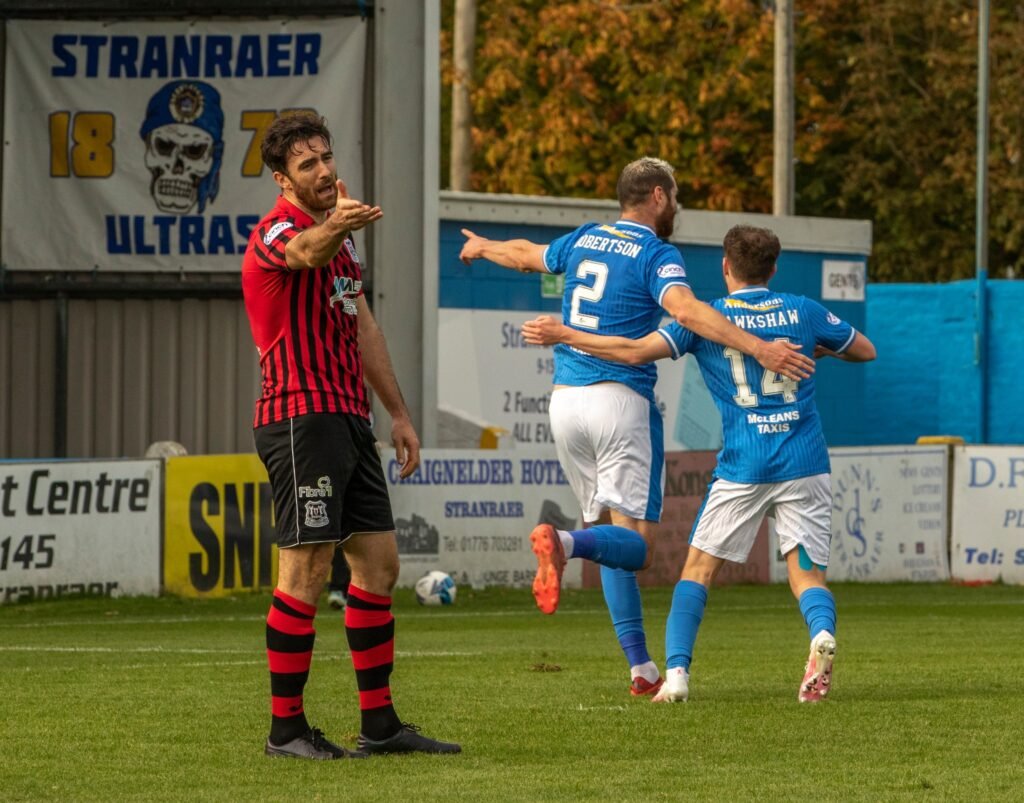 Stranraer's impressive home form suffered a blow when Elgin made the long trip south in October.
Kane Hester got the break of the ball after turning in the box and then blasted through Luke Scullion for an early lead.
The striker was involved in the second goal of the game as he tumbled under Scullion's challenge. Russell Dingwall then scored from the spot before the hosts were awarded their own penalty.
Dylan Lawrence was penalised for blocking Kyle Girvan's header with his hand and Paul Woods repeated Dingwall's trick.
Then, just before the break, Dean Hawkshaw blasted home from distance to level the scores.
There would only be one goal after the break but it would prove decisive as Darryl McHardy collected Hester's off target shot and turned it home.
Stranraer: Scullion, Girvan, Ross, Watt (Ellis 50), McIntosh, Robertson, Hilton (Brady 60), Woods, Hawkshaw (Malcolm 78), Grant (McLean 60), Eze (Kouider-Aissa 60).
Not used: Dunn, Forrest, Walker and O'Connor.
Elgin City: Hoban, Cairns, Nicolson, Dolzanski, Draper, Mailer (MacEwan 46), McHardy (Young 69), Dingwall (Anderson 82), Cameron, Lawrence (Findlay 46), Hester (Allan 87).
Not used: Cooper, MacInnes, Antoniazzi and McHale.
Last five meetings
Stranraer 2 Elgin City 3 (Woods (Pen) and Hawkshaw; Hester, Dingwall (Pen) and McHardy) at Stair Park on October 8, 2022
Elgin City 2 Stranraer 2 (Cooper and McHardy; Brady and Malcolm) at Borough Briggs on August 20, 2022
Stranraer 2 Elgin City 0 (Yates (Pen) and Ellis) at Stair Park on April 30, 2022
Elgin City 1 Stranraer 2 (McHardy; Yates (Pen) and Mullen) at Borough Briggs on February 12, 2022
Stranraer 1 Elgin City 0 (Ross) at Stair Park on November 20, 2021
Last five games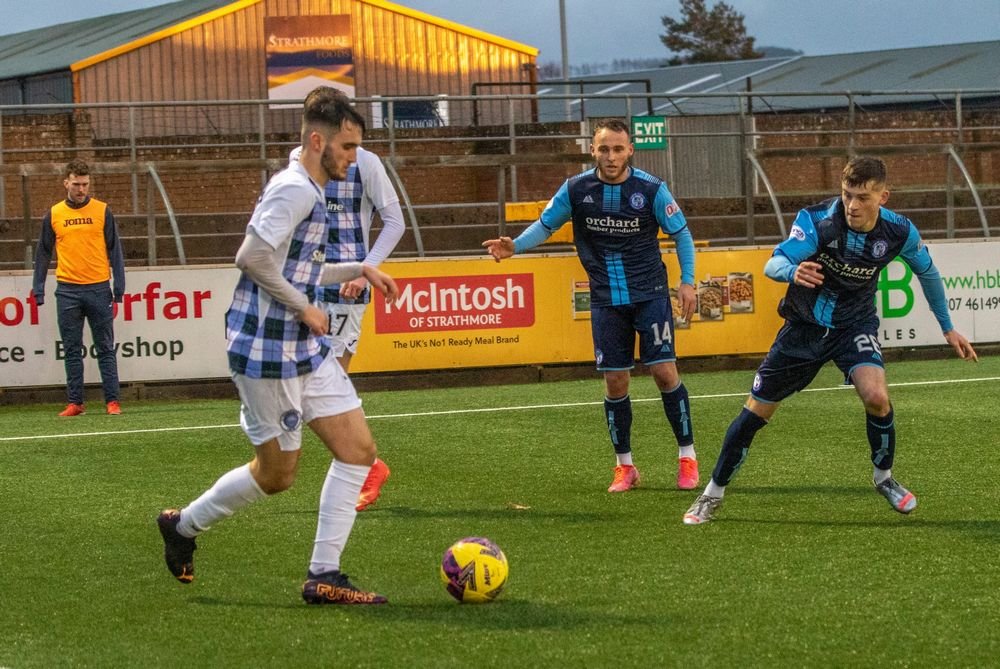 Stranraer
LOSS v Bonnyrigg Rose (H): 0-1
LOSS v Forfar Athletic (A): 2-1 (Malcolm)
LOSS v Stirling Albion (A): 1-0
WIN v East Fife (A): 1-3 (Walker (Pen), Hilton and Brown)
LOSS v Albion Rovers (H): 0-4
Elgin City
LOSS v Ayr United (A): 4-1 (AET) (Hester)
DRAW v Albion Rovers (H): 1-1 (Dingwall (Pen))
LOSS v Stenhousemuir (A): 2-0
WIN v Drumchapel United (H): 2-1 (Hester and Lawrence)
DRAW v Annan Athletic (H): 1-1 (Hester)
Last time out

Stranraer
Lineup v Bonnyrigg Rose: Connelly, Girvan, Ross, Ecrepont, McIntosh, Robertson (Brady 85), Gallagher, Forrest, Grant, Walker (Watt 78), Duffy (Malcolm 67).
Not used: Ellis, Dunn, Eze and O'Connor.
Elgin City
Lineup v Ayr United: McHale, Mailer, Cairns (Antoniazzi 113), Dolzanski, Draper (Anderson 108), McHardy, Dingwall, Cameron, MacEwan (Allan 82), Findlay (Lawrence 95), Hester.
Not used: Cooper, Dunn and Hoban.
Five facts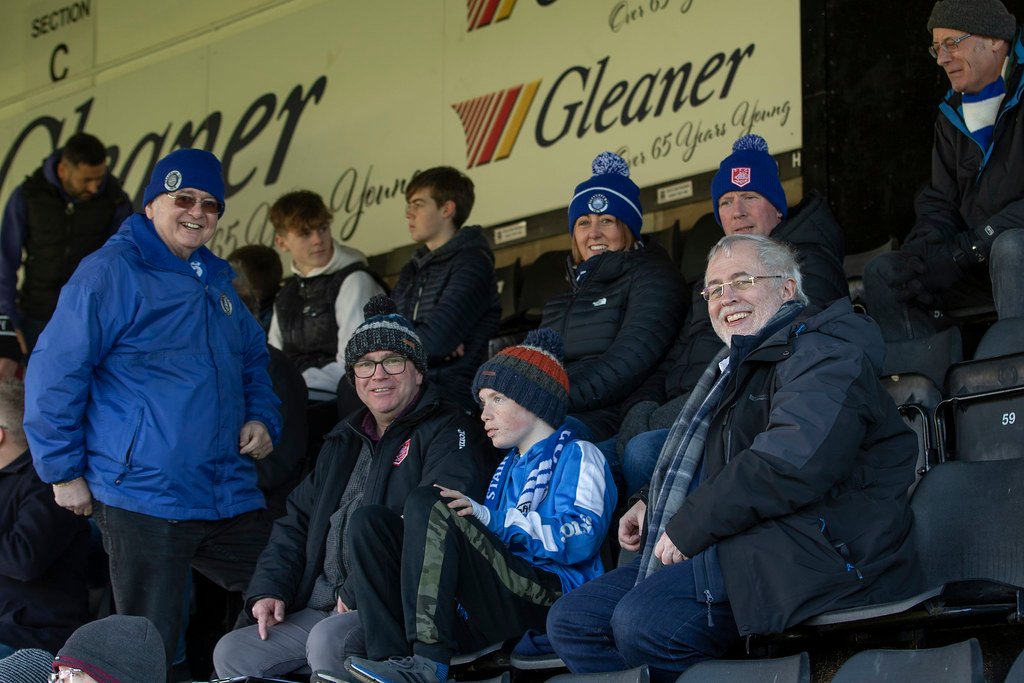 1. Stranraer won the first-ever league meeting at Borough Briggs between the two sides. David Graham and Michael Moore put the long-travelled visitors two goals up before Craig Tully pulled one back before the break. Stephen Swift would find the net in the second half to wrap up the win. The Stranraer squad that day was: McCondichie, Wingate, Wright, Swift, Henderson, Sharp, Jenkins, Aitken, Finlayson, Graham, Moore. Substitutes: Crawford, Cruickshank, Marshall, Kerr and Meechan.
2. Stranraer avoided defeat in their first eight trips to Elgin City. The form over the last eight is not quite as good but still makes for decent reading with just two defeats.
3. Elgin have not won at home in the league since December 3 when they defeated Stenhousemuir 2-1. Russell Dingwall and Kane Hester, who both scored at Stair Park earlier this season, were on target.
4. Defender Scott Dunn turns 22 on Tuesday. The former Queen of the South man has made seven appearances for the Blues and also had a loan spell at East Stirlingshire this season.
5. Stranraer have only failed to score at Borough Briggs once in 15 meetings in all competitions. The single occasion was back on April 10, 2004.
Photos: Bill McCandlish