Stevie Farrell has praised the job Gary Naysmith is doing at Edinburgh City but plans to inflict a first league defeat on Saturday.
The Blues are back at Stair Park for the start of a busy week that will see the team play four games in just eight days.
Each of the contests are of great importance as Stranraer battle it out for a play-off position and in the Scottish Cup.
Edinburgh City make the journey to Dumfries and Galloway having enjoyed four wins, a draw and an extra-time defeat since the restart.
Farrell said: "Gary has gone in there and did well.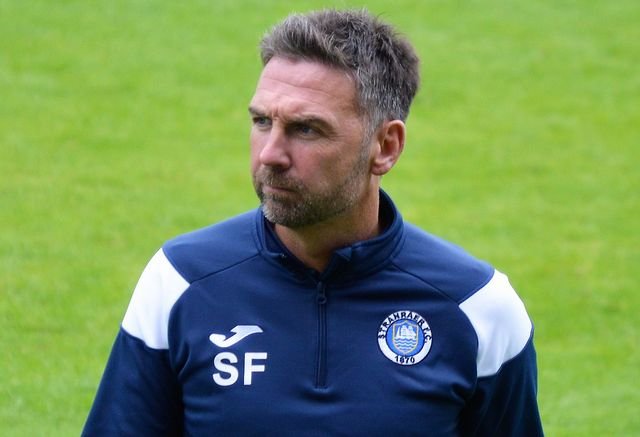 "He has got them going and they have picked up good points.
"He won manager of the month and they are on a good run but we are at home.
"Our record at home is decent this season and we are looking forward to the game."
The manager does have a defensive headache though with Lewis McIntyre and Ayrton Sonkur both struggling.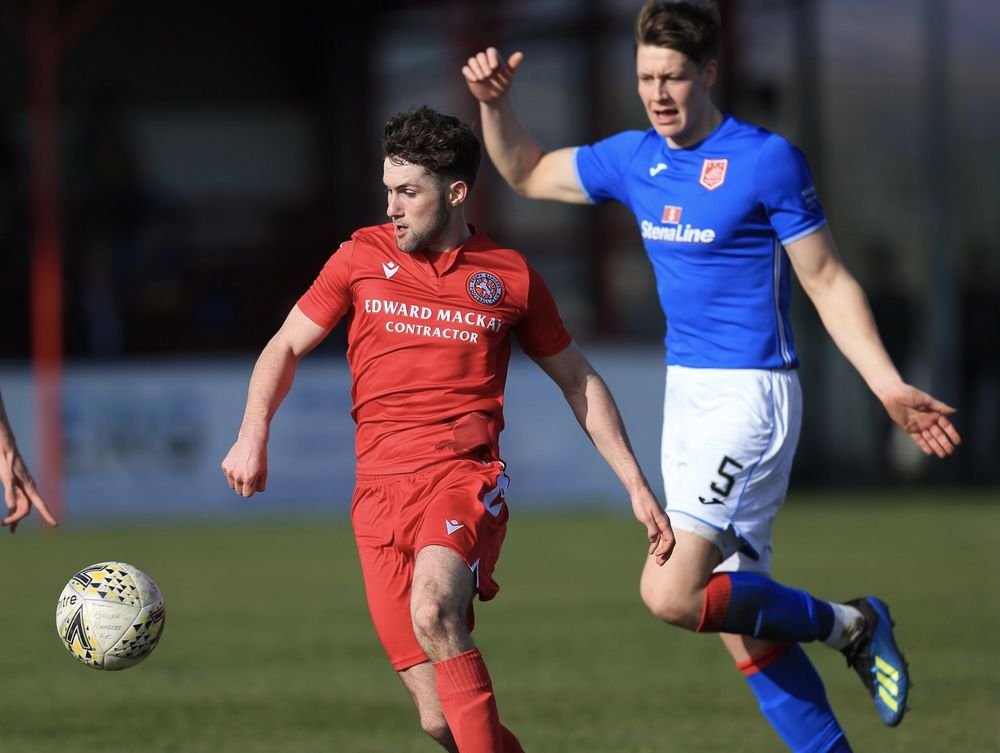 McIntyre has missed recent games with a back injury while Sonkur did not train on Thursday night.
Farrell said: "Ayrton will be involved in the squad but we need to monitor him.
"He has played a lot of games and we need to be careful."
Stranraer come into the game after three successive away games which have brought a win after extra time, a draw and a loss.
However, in each of those games, Farrell's men have had the upper hand when it comes to shots.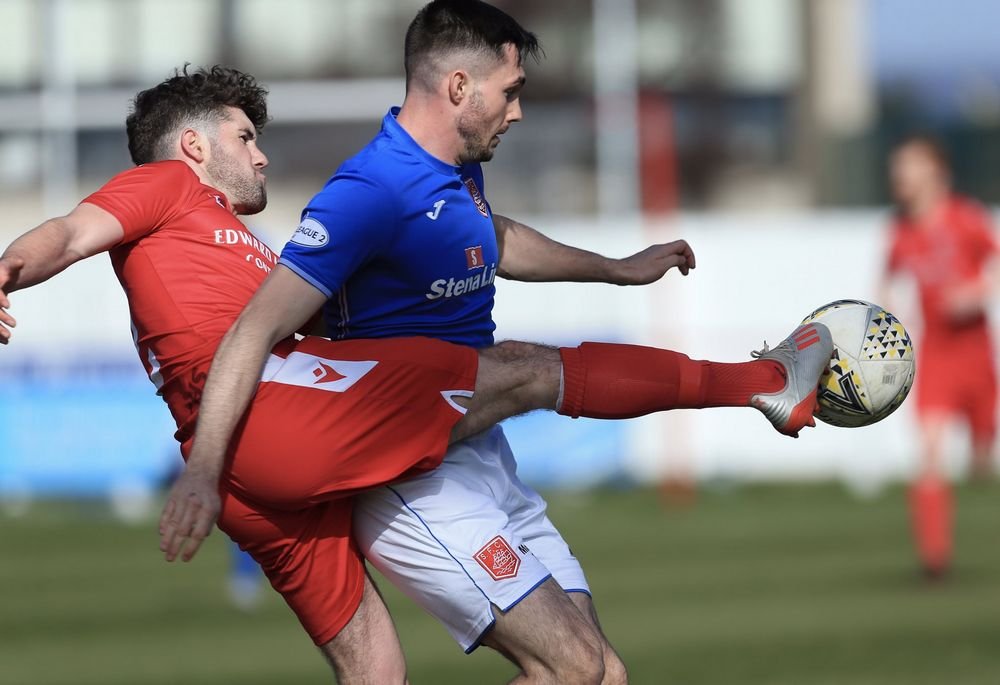 The manager revealed they had been working in training to be more clinical and he was hopeful that would show over the coming games.
He said: "We worked on a session for that last night (Thursday).
"At the same time, all teams go through periods like that and I would be more worried if we were not creating chances or having no shots on goal.
"Then, we would have a real issue up the top end of the pitch.
"No matter who we play, I know those front six players will be creating chances.
"We will keep working away, keep our shoulder to the wheel and keep working hard."
Last meeting
Edinburgh City 0-1 Stranraer
21 November 2020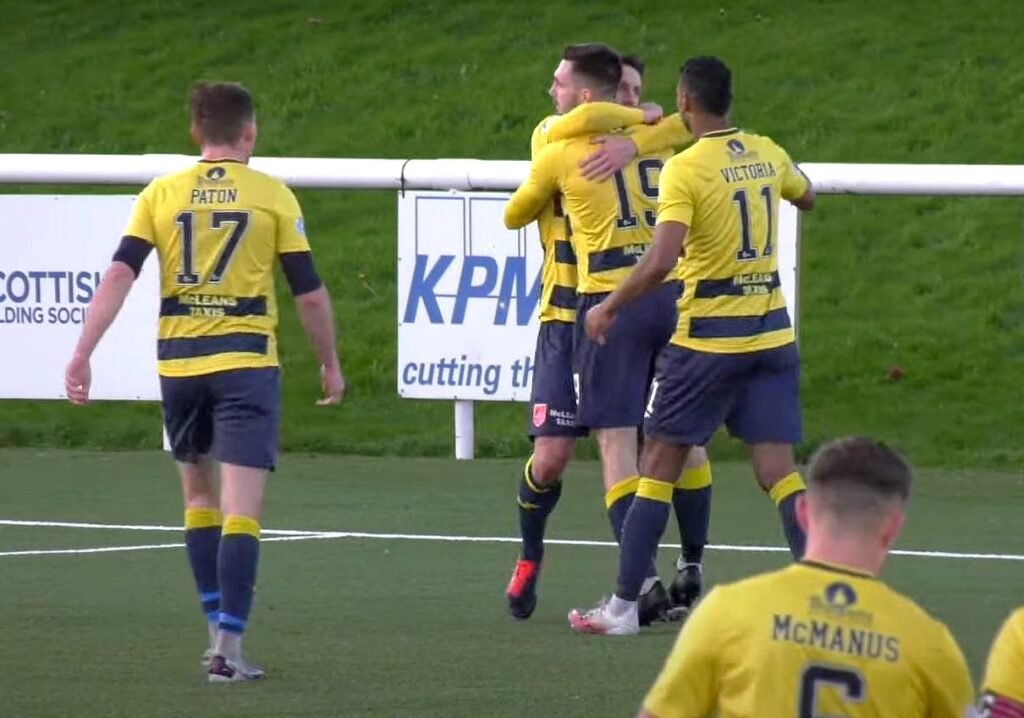 Darryl Duffy's first-half strike gave Stranraer all three points at Ainslie Park back in November.
Matty Yates and Josh Walker were named on the bench after signing terms as well.
The only goal of the game was a wonderful team goal, with Kieran Millar releasing Tom Orr. The frontman exchanged passes with Ruari Paton before rolling the ball to the back post. Duffy was waiting to fire home and make it three goals in three games.
Edinburgh City: Antell, Thomson, Balatoni, Hamilton, L Henderson, Black (Jardine 73), Brown (See 86), Handling (De Vita 67), Campbell, Newman (McGill 46), B Henderson.
Not used: Butterworth, Quate and Sharp.
Stranraer: Fleming, Robertson, Cummins, Sonkur, McManus, Gallagher, Millar, Duffy (Yates 86), Victoria (Hilton 87), Paton (Josh Walker 89), Orr.
Not used: McIntyre, Devitt, Hamill and Jamie Walker.
Last two meetings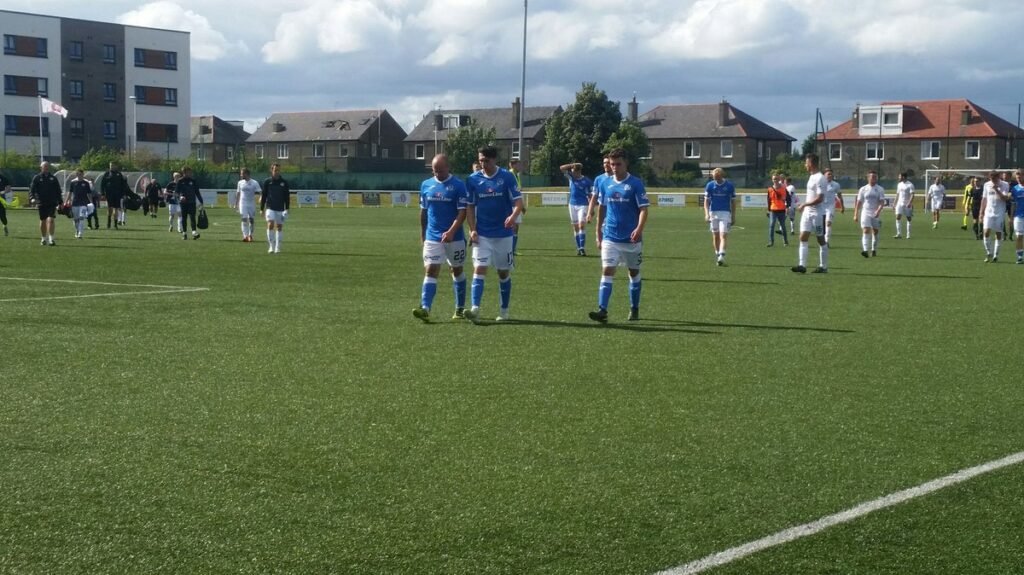 Edinburgh City 0 Stranraer 1 (Duffy) at Ainslie Park on November 21, 2020
Edinburgh City 4 Stranraer 2 (McIntyre, Rodger, Thomson and Henderson; Cummins and Anderson) at Ainslie Park on July 28, 2018
Last five games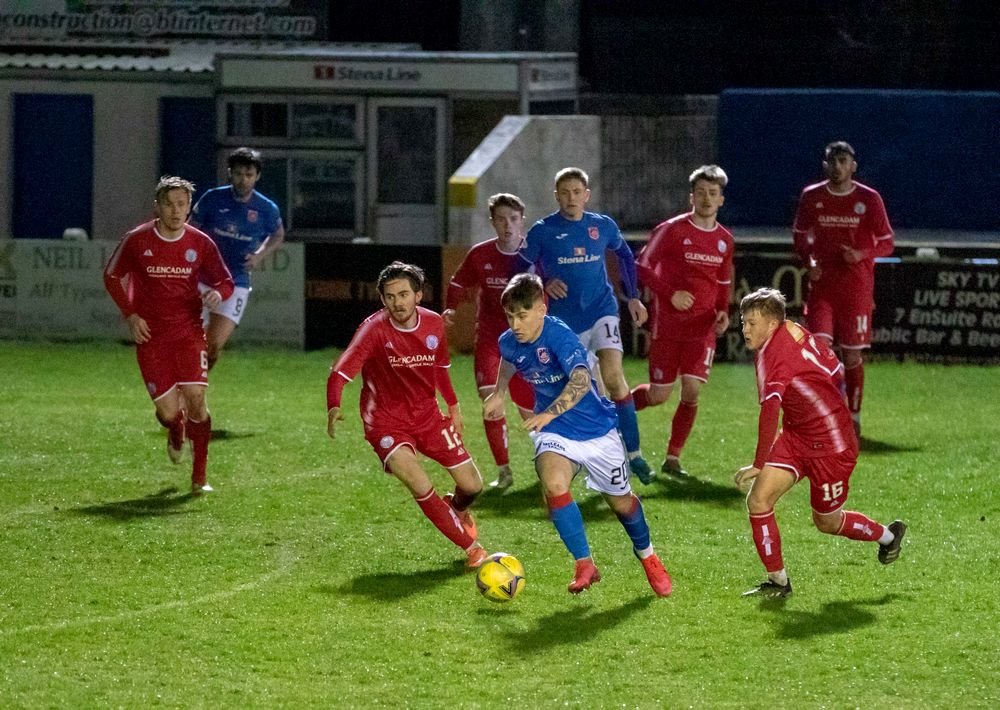 Stranraer
LOSS v Elgin City (A): 2-1 (Yates (Pen))
WIN v Brora Rangers (A): 1-3 (Hilton, Yates and Orr)
DRAW v Cowdenbeath (A): 1-1 (Sonkur)
WIN v Brechin City (H): 2-0 (Stirling and Orr)
LOSS v Queen's Park (A): 3-0
Edinburgh City
DRAW v Annan Athletic (H): 1-1 (See)
DRAW v Forfar Athletic (A): 2-2 (See and Hamilton) (Forfar Athletic win 5-3 on penalties)
WIN v Cowdenbeath (A): 1-3 (Brown and B Henderson x2)
WIN v Stenhousemuir (H): 3-1 (De Vita x2 and Handling)
WIN v Albion Rovers (A): 1-2 (See x2)
Last time out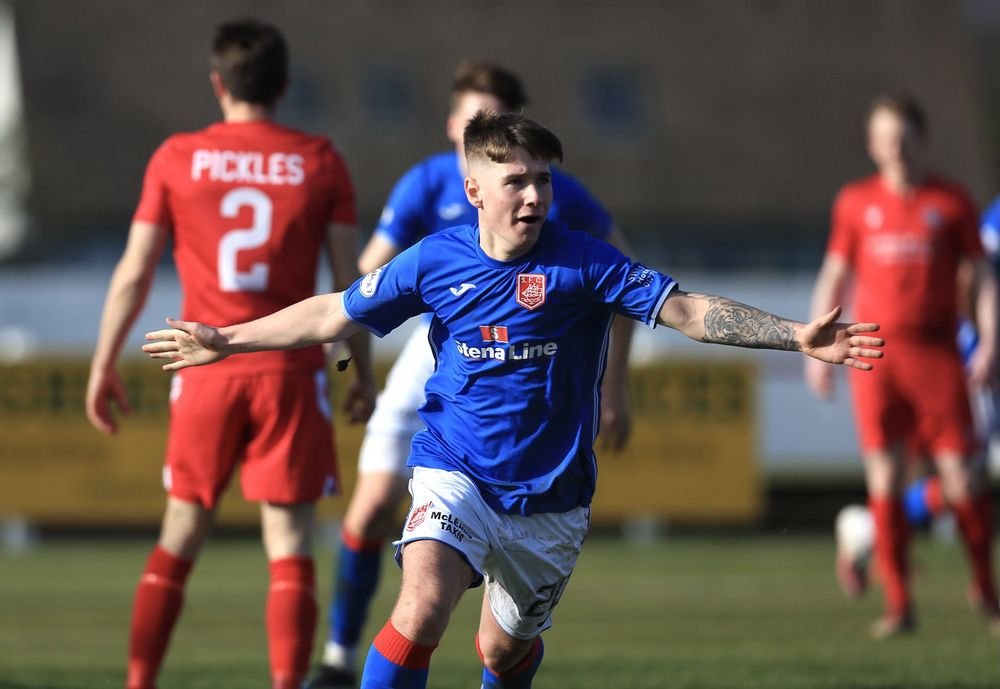 Stranraer
Lineup v Elgin City: Fleming, Robertson, Burns (Duffy 82), Cummins, Sonkur, Hilton (Victoria 71), Gallagher, Stirling, Yates, Taylor (Paton 70), Orr.
Not used: Devitt, Hamill, McManus, Elliott, Josh Walker and Jamie Walker.
Edinburgh City
Lineup v Annan Athletic: Antell, Thomson, McIntyre, Hamilton, Tapping, Laird (Black 87), Handling (Dishington 81), Jardine, Campbell, See, De Vita (Brown 70).
Not used: Beveridge, Goodfellow, Crane, Henderson and Newman.
Referee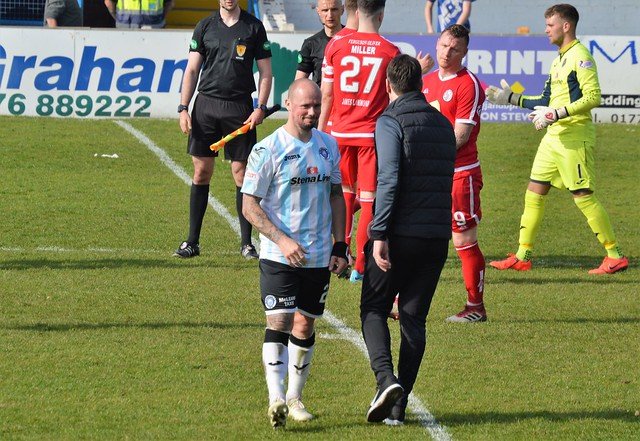 It was back in April 2019 when Mike Roncone last visited Stair Park.
It was an enjoyable day for the home side, with a trio of first time goalscorers in a 3-0 win over Brechin City. Mark Lamont and Ali McCann scored in the opening 15 minutes and Cameron Elliott put the icing on the cake with a last minute drive.
Mr Roncone's last game involving Edinburgh City came in August 2019. On that occasion, the capital side finished with nine men during their visit to Cove Rangers. Mitch Megginson and Harry Milne both scored doubles, while Jordan Brown was also on target for the home side. Liam Henderson and Calum Antell were sent off.
Programme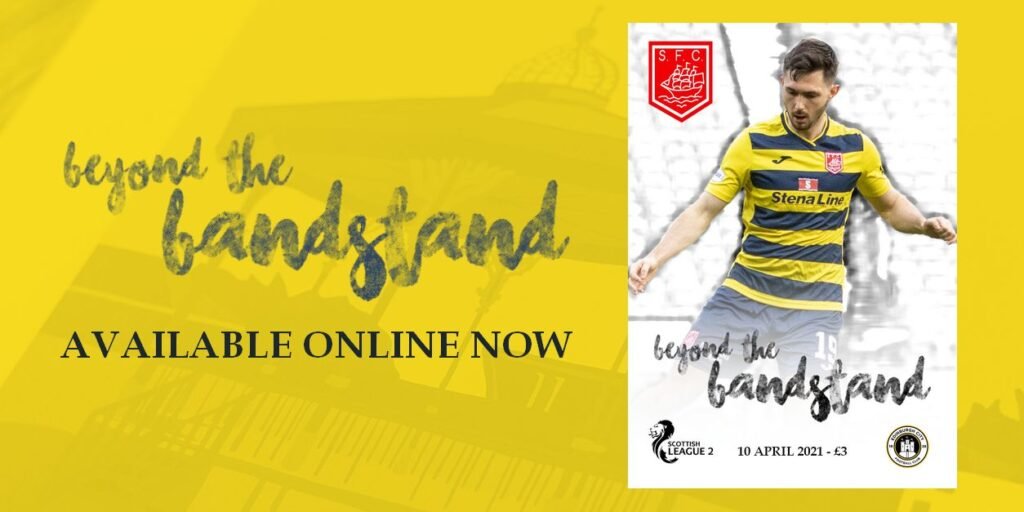 Our matchday programme for Saturday's game at home to Edinburgh City is now available to order online.
Packed full of features, Beyond the Bandstand features Blues top scorer Thomas Orr on the cover and is priced at £3 + P&P.
Coverage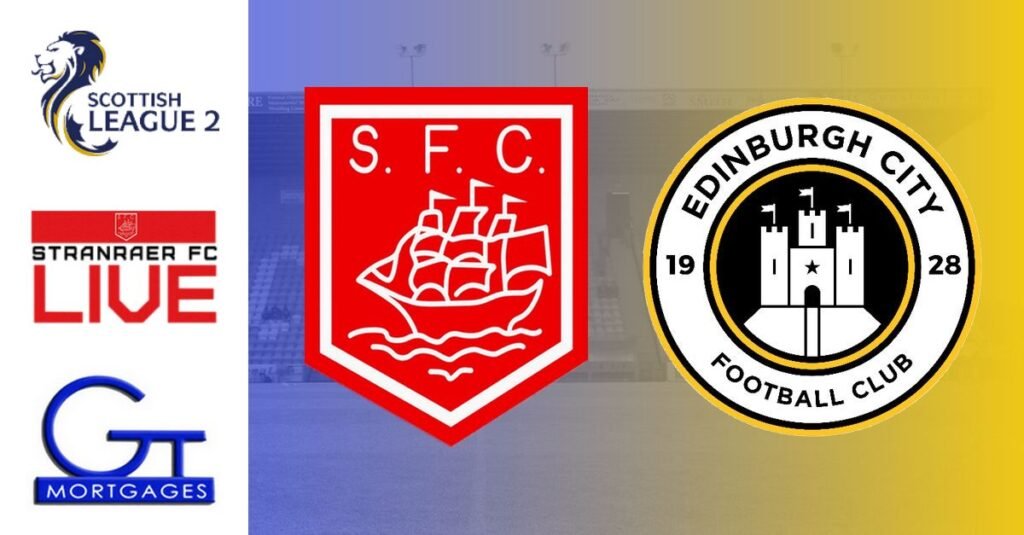 You can watch all the action via our Stranraer FC LIVE streaming service, priced at £7.99 – the cheapest in the entire SPFL!
Our coverage features live commentary and a human-operated camera.
Prior to purchasing the stream, we ask that you ensure your internet connection is capable of supporting 1080p high definition video. To do so, please run an internet speed test via Google and check you are able to able to achieve download speeds of over 5mbps. See our support page for further guidance.
Photos: Northsport Images, Bill McCandlish