Jamie Hamill believes his team can go "toe to toe" with anyone after narrowly losing out to Clyde.
David Goodwillie's penalty was all that separated the two sides on Tuesday night at Broadwood Stadium, with Stranraer carving out several chances.
East Kilbride, managed by former Stranraer boss Stevie Aitken, are the visitors to Stair Park today.
Hamill said: "We look at East Kilbride and they have signed some good players.
"We are a good team, the same as East Kilbride, and I fancy ourselves against any team in our league and the Premier Sports Cup.
"We have got a really good squad and I am happy to go toe to toe with anybody.
"We are in a good place, we have had a hard pre-season and had some good games.
"We are trying to do the right things, which is promising and the players are on board with us as well."
Hamill will again have a full squad to choose from, with the manager having to decide whether to make changes from the contest in Cumbernauld.
Paul Woods, Dean Hawkshaw, Josh Rennie and Ross Irving all came off the bench and will be hoping to stake their claim for a place from the start.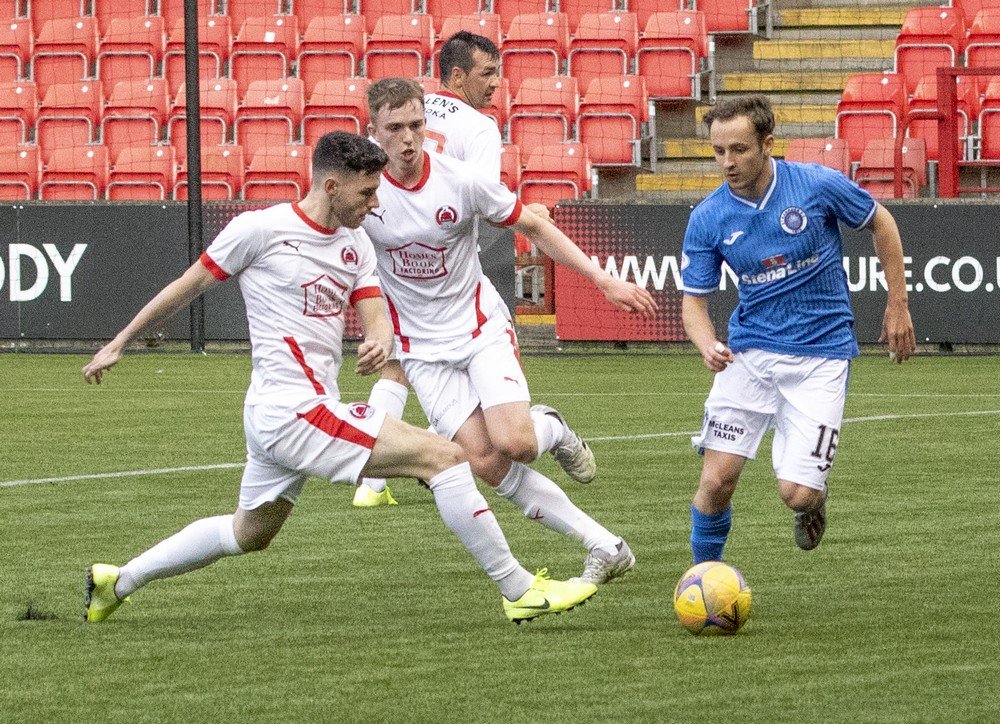 The manager told the club website he had "a few decisions to make" when it came to the starting line-up.
Stranraer had been awarded three points from the opening round of the Premier Sports Cup when Greenock Morton were unable to play the game.
That meant Hamill's first real taste of management came at Broadwood.
Goodwillie's spot kick gave the hosts the lead but Stranraer created a number of chances to take something from the game.
Hamill added: "We have to take our chances.
"I am not going to criticise anybody else, we have got to take our chances.
"We will get decisions throughout the season and sometimes they go for you and sometimes they go against you."
Last meeting
Stranraer 2-1 East Kilbride
3 December 2016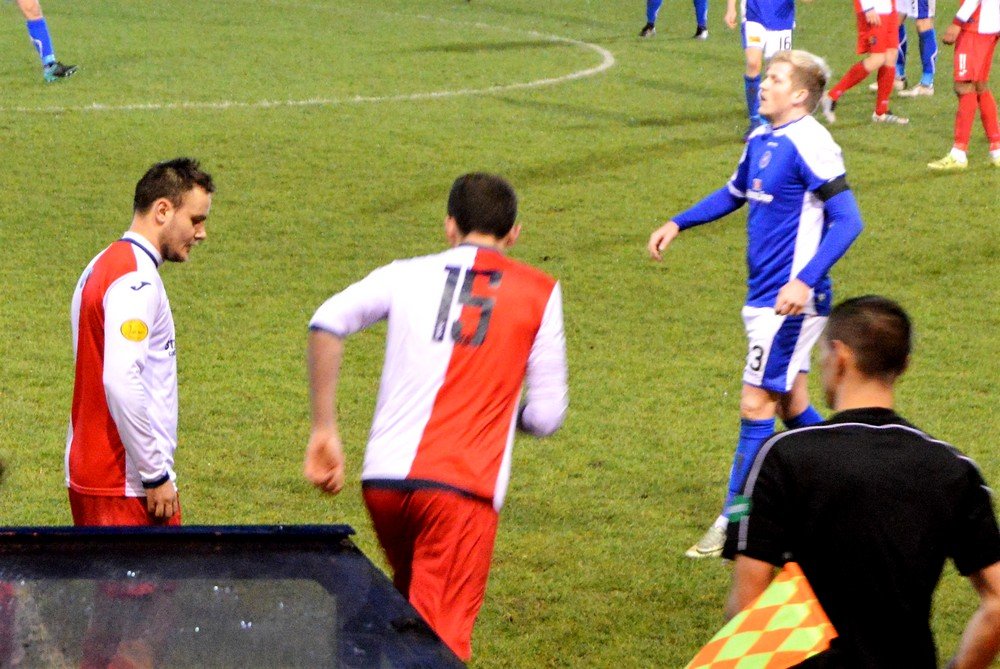 Although Stranraer and East Kilbride have played each other in friendlies in recent seasons, only once have the two sides met in a competitive fixture.
That came in the Scottish Cup in December 2016, with the Blues coming out on top – but only after a fright.
Former Stranraer favourite Sean Winter opened the scoring for the visitors but the scores would be level before the break. Winter was again involved as he brought down Kyle Turner and Willie Gibson fired home from the penalty spot.
The scores were level until the very end of the game when David Proctor could only divert Steven Bell's header into his own net.
Stranraer: Belford, Robertson, Dick, Barron, Bell, Turner, Thomson, Gibson, Malcolm (Morena 90), Nuttall, McGuigan (Agnew 38).
Not used: Watt, Sherry, Maley and Currie.
East Kilbride: Kean, Capuano (McLaren 89), Russell, Proctor, Howie, Coll (Smith 62), Hughes, Winter, Marenghi (McBride 76), Strachan, Victoria.
Not used: Hardie, Stevenson, McNeil and McGinley.
Last five games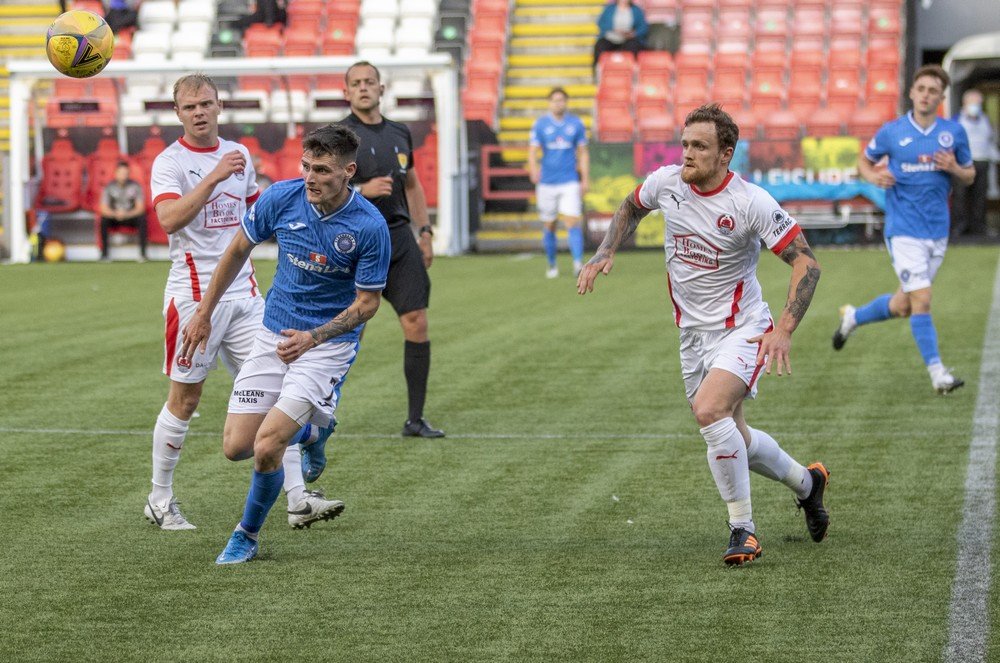 Stranraer
LOSS v Clyde (A): 1-0
WIN v Greenock Morton (H): 3-0
LOSS v Dumbarton (A): 1-0
DRAW v Dumbarton (H): 0-0
WIN v Edinburgh City (H): 2-1 (Stirling and Orr)
East Kilbride
LOSS v Greenock Morton (A): 0-0 (Greenock Morton win 5-4 on penalties)
LOSS v Kilmarnock (H): 0-2 (East Kilbride since awarded 3-0 victory)
WIN v Edinburgh University (A): 0-9 (Malcolm x2, Erskine, Brady, Stewart x3, Smith and Bell)
LOSS v The Spartans (A): 2-1 (Healy)
WIN v Civil Service Strollers (H): 2-0 (Malcolm and Healy)
Last time out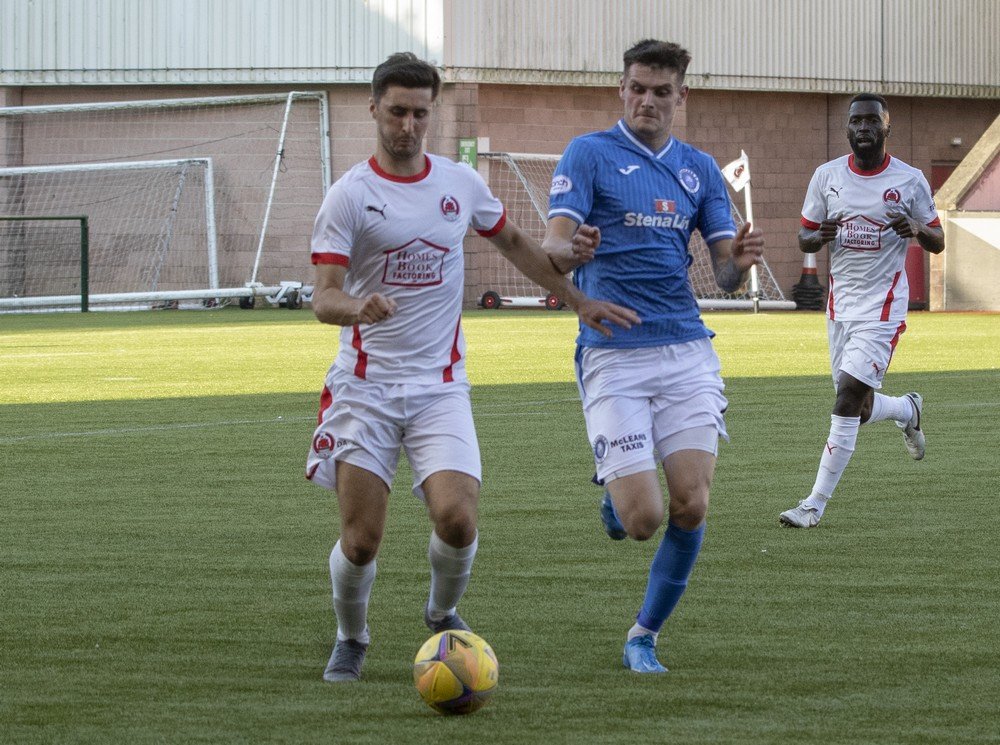 Stranraer v Clyde: Lyle, Robertson, Burns, Ross, McIntosh, Millar, Gallagher, Moore (Irving 85), Muir (Rennie 60), Josh Walker (Woods 71), Yates (Hawkshaw 71).
Not used: Langan, Sonkur and Jamie Walker.
East Kilbride v Greenock Morton: Brennan, Stevenson, Wylde, Saunders, Old, B Malcolm, Brady (Stewart 75), Millar (Rodgers 79), McLaughlin (C Malcolm 68), Victoria (Erskine 75), Elliott.
Not used: Richardson and Kean.
Admission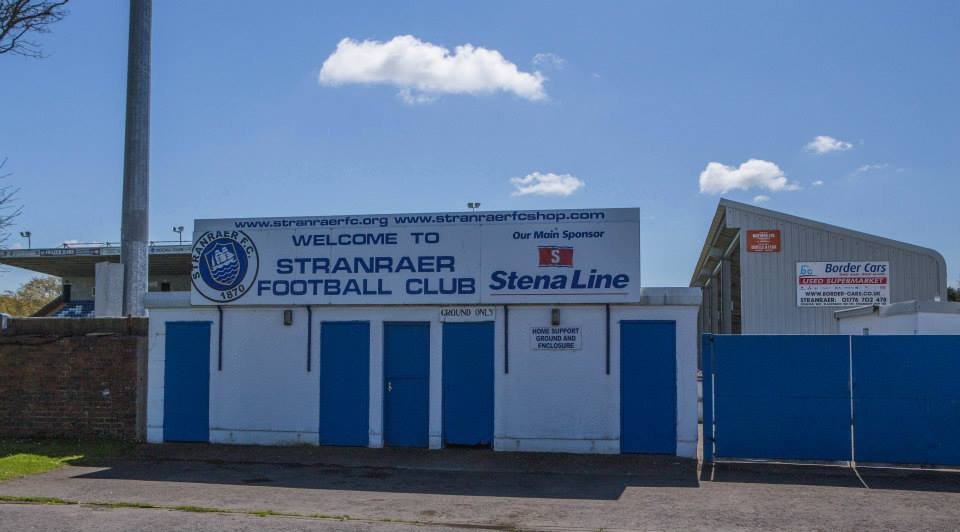 Saturday's game will again be limited to home supporters as we await the lifting of further restrictions.
The current social distancing recommendations will be in place, face masks must be worn in all areas and temperature checks will be carried out prior to entry to the ground.
Token tickets have been available from the Fitba Bar on Thursday and Friday, and there will be an opportunity to get tokens at Stair Park on Saturday until 2.30pm.
Any tokens already collected for the cancelled Greenock Morton fixture can be used for this weekend's game instead.
The token tickets must be presented at the turnstiles on entry together with the payment of £12 for adults or £6 for a concession.
Coverage
We would like to make supporters of both clubs aware of our live stream for the group stage tie.
Coverage is priced at £10 and available to purchase now.
Please note: Prior to purchasing the stream, we ask that you ensure your internet connection is capable of supporting 1080p high definition video. To do so, please run an internet speed test and check you are able to able to achieve download speeds of over 5mbps. See our support page for further guidance.