Optimism is flowing through the veins of everyone connected with Stranraer at the moment.
Scott Agnew's close season reshaping of the squad has many of the Stair Park faithful hoping this could be a season to remember.
An opening day victory has only fuelled that hope and, while no one is getting carried away, the Blues fans will be hoping to keep that feeling going.
Among those to have noticed the positive atmosphere at the club is Craig Ross, who has been a key figure over the last two years.
The defender said: "I felt that as soon as the gaffer came in.
"I felt there was real enthusiasm and real excitement all around the club – from the players and the fans.
"It has definitely carried on to this season.
"That helps, that makes it that much more enjoyable, the fans wants to come down and watch us a lot more.
"That can only be a positive."
Tomorrow (Saturday), if selected, Ross will make his 75th appearance for the club.
After an impressive debut campaign, he was quick to stress that last season proved more challenging.
Three red cards in 30 competitive games, plus one in pre-season, interrupted the bid to form a solid partnership with new signing Kyle Girvan.
Ross said: "For myself, last season was really disappointing and probably frustrating.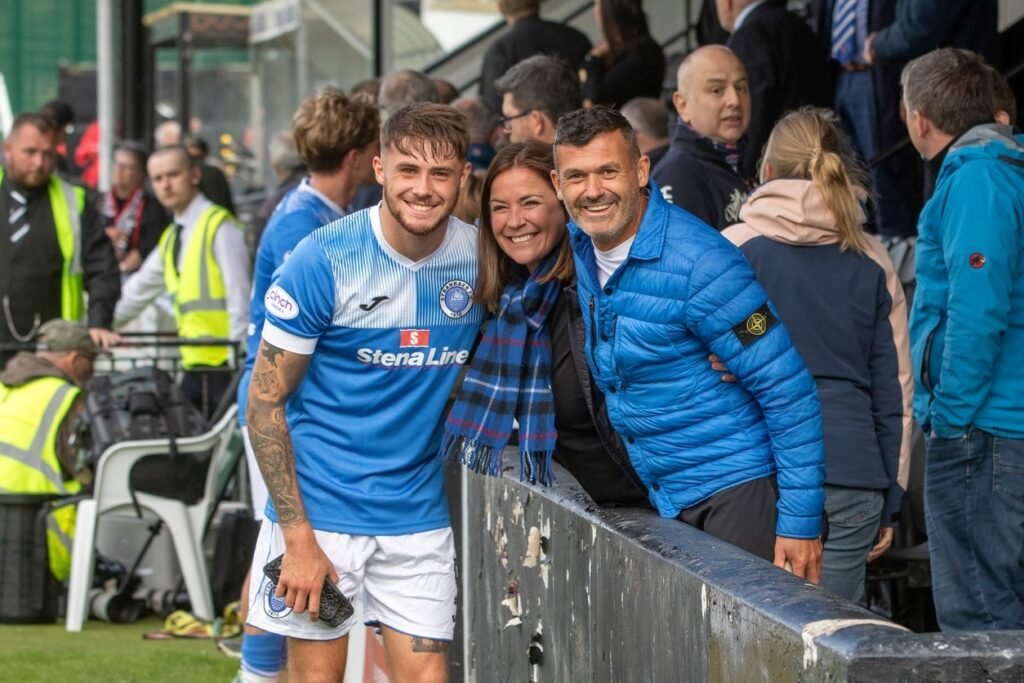 "My first season, I obviously did really well and last season it was the complete opposite.
"I still cannot really put a finger on it and it was just very frustrating.
"It was a big learning curve, to be fair, and one that I will try to make sure does not really happen again.
"It was not nice and it affects you, even when you are not playing."
Ross was joined by Girvan and summer signing Cammy Williamson in a back three at Borough Briggs last weekend.
A clean sheet and three points was the ideal start to the campaign for the club, who won 1-0 thanks to James Dolan's first half header.
An away win at the first attempt was much different compared to last term when it took the Blues until January to find a first win on their travels.
The centre half was delighted with the victory and said: "We were so good at home last season.
"The away form, I don't even know what it was.
"It was almost like you would go a goal behind and because you have not won away you just feel you've got no confidence all of a sudden.
"As it goes on, I can't lie, it does get into your head and you do start doubting it.
"Getting that first away win was important but this season we will not be looking at last season's away form.
"That does not matter now."
Last meeting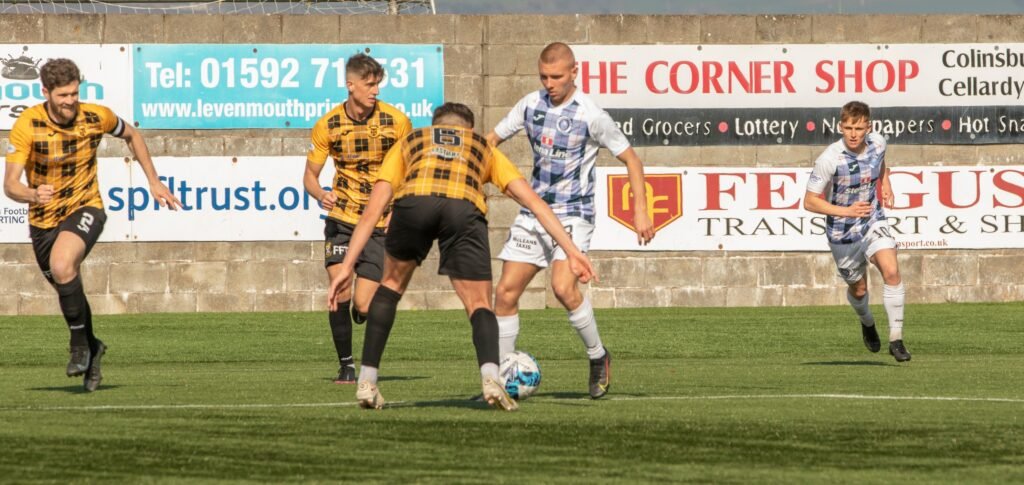 The final game of the Jamie Hamill era came just four months ago as Stranraer visited East Fife.
The Blues came into the game with two points from a possible 12 and found themselves 2-0 down approaching the break after a Luke Watt own goal and an Alex Ferguson effort. Scott Robertson was sent off on the half time whistle and things went from bad to worse. Ryan Schiavone and Scott Shepherd had doubled the advantage before the hour mark and a second own goal – this time from the unfortunate Luke Scullion – made it five. Sam Denham made it six before Shepherd scored again and Connor Young wrapped things up at the end. A certain Scott Agnew was an unused substitute for the hosts and would soon return to Stair Park.
East Fife: Fleming, Murdoch, Steele (Page 61), Newton, Denham, McManus, Healy (Denholm 69), Walls (Young 69), Ferguson (Slattery 80), Schiavone (Steven 61), Shepherd.
Not used: Millar, Omar, Agnew and Beverage.
Stranraer: Scullion, Robertson, Ecrepont, Watt, Brady, Hilton, Gallagher, Forrest (Brown 34 (Ngandu 58)), McIntosh, Grant, Walker (Malcolm 77).
Not used: Duffy.
Last five meetings
East Fife 8 Stranraer 0 (Own goal, Ferguson, Schiavone, Shepherd x2, Own goal, Denham and Young) at Bayview Stadium on April 15, 2023
Stranraer 2 East Fife 0 (Grant and Hilton) at Stair Park on February 25, 2023
East Fife 1 Stranraer 3 (Mercer; Walker (Pen), Hilton and Brown) at Bayview Stadium on January 21, 2023
Stranraer 2 East Fife 2 (Woods and Watt; Schiavone and Healy) at Stair Park on August 27, 2022
East Fife 4 Stranraer 2 (Dowds, Agnew (Pen), Denholm and Wallace; Victoria and Robertson) at Bayview Stadium on February 22, 2020
Last five games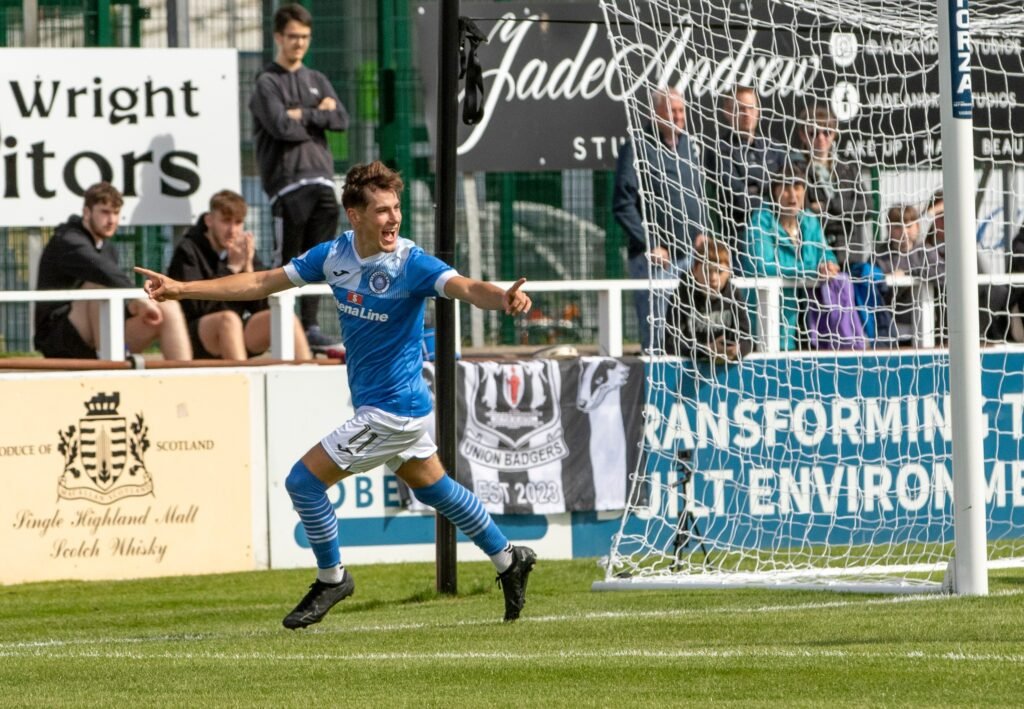 Stranraer
WIN v Elgin City (A): 0-1 (Dolan)
LOSS v Kelty Hearts (A): 2-0
WIN v Edinburgh City (H): 2-1 (Armour and Orr)
LOSS v Greenock Morton (A): 3-0
LOSS v Ross County (H): 1-5 (Robertson)
East Fife
LOSS v Peterhead (H): 0-3
LOSS v Motherwell (A): 3-0
DRAW* v Queen of the South (A): 0-0 (East Fife win 5-3 on penalties)
WIN v Elgin City (H): 3-1 (Austin x3)
DRAW* v Queen's Park (H): 0-0 (East Fife win 4-2 on penalties)
Last time out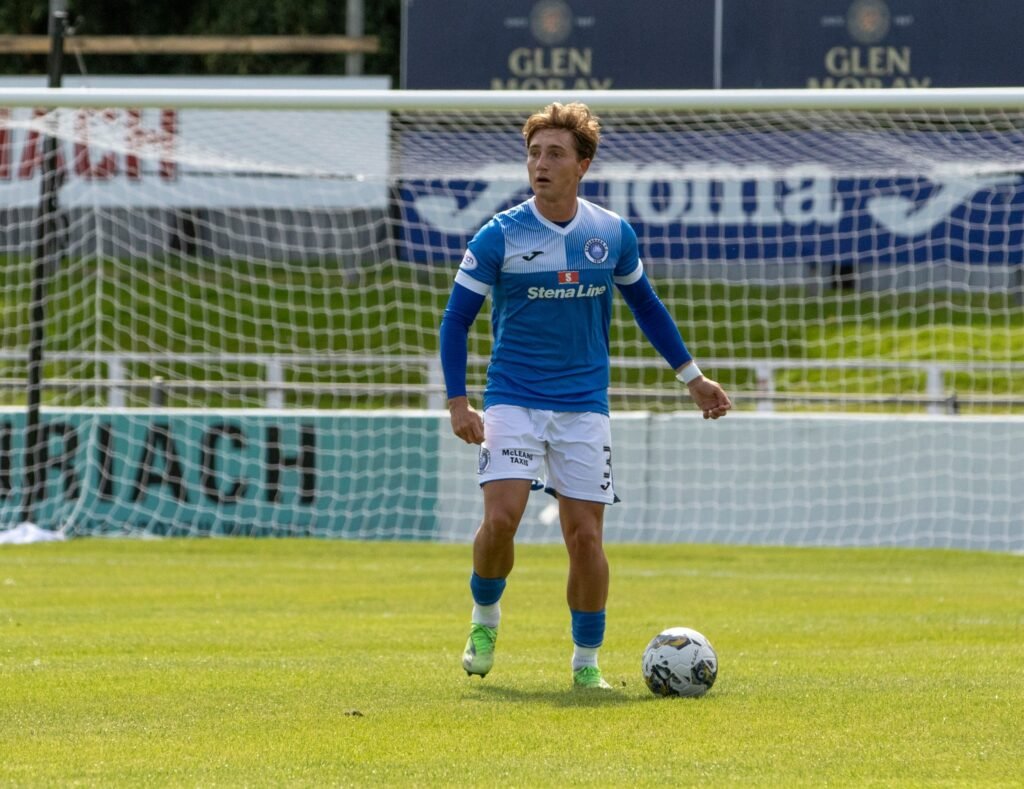 Stranraer
Lineup v Elgin City: McDonald, Williamson, Girvan, Ross, Gallagher, Dolan (Robertson 80), Forrest, Fleming, McIntosh, Armour (Hughes 88), Orr (Walker 71).
Not used: O'Connor.
East Fife
Lineup v Peterhead: Fleming, Murdoch, Newton (Philp 89), Docherty, Easton (Comerford 82), McManus (Millar 82), Trouten, Healy, Walls (Nicol 68), Schiavone (Hambrook 83), Austin.
Not used: Cunningham and Beverage.
Five facts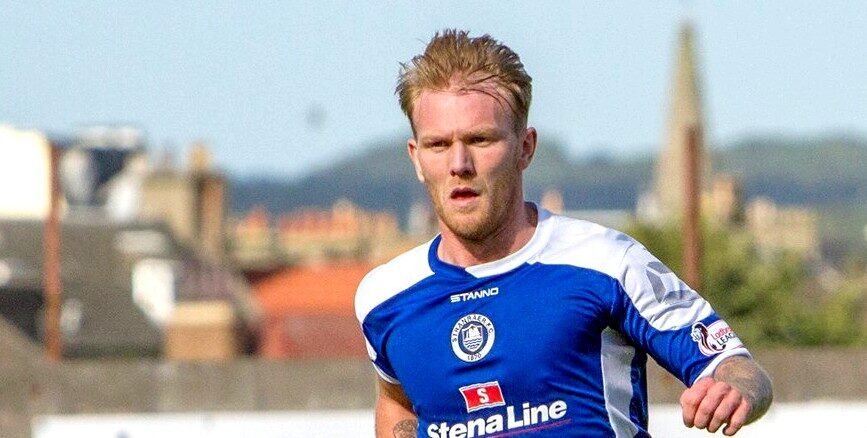 1. Since the turn of the millennium, Stranraer and East Fife have played each other 39 times. Only one of those games has finished goalless. That came at Bayview Stadium in Stevie Farrell's first game in charge. Scott Agnew was among the Stranraer line-up that day in January 2017.
2. The last goalless encounter between the two sides at Stair Park took place in February 1996.
3. As you would probably expect, East Fife's biggest ever win over Stranraer came in the last meeting between the two sides. Their biggest victory at Stair Park came in September 2012 when they triumphed 6-2. Gareth Wardlaw and Jamie Pollock both scored doubles for the visitors, who also found the net through Bobby Barr and Paul McManus. Ryan Borris and Craig Malcolm scored for Stranraer. The home team that day was: Cadwell, Lloyd Kinnaird, Dunlop, Staunton (Agnew 68), McKeown, Aitken (Wood 88), Winter, Gallagher, Malcolm, Wright (Love 68), Borris. Not used: Lewis Kinnaird and Kelly.
4. Despite the lack of goalless encounters between the two sides, it is more than 15 years since any player celebrated a hat-trick in a game involving Stranraer and East Fife. Craig O'Reilly achieved that for the Fifers in a 4-1 win at Bayview Stadium with Graham Gibson also on target for the hosts and Michael Moore scored when it was 4-0.
5. Continuing the theme of looking back, Stranraer fans need to cast their minds back to 2010 for the last time they managed to get through the opening two league games without tasting defeat. On that occasion, an opening day 2-2 draw with Clyde (Sean Winter and Craig Malcolm) was followed up with a 3-2 win over Albion Rovers (Scott Agnew, Craig Malcolm and Armand Oné).
Admission

Admission at Stair Park is on a 'pay at the gate' basis, with pricing as follows:
Adult – £15
Concession – £10
5 to 16 Years Old – £5
Under 5 – FREE
Stranraer FC merchandise is available, and the Pavilion Bar at the ground is open from 1pm for pre and post-match refreshments.
Photos: Bill McCandlish