New signing Dylan Forrest is hoping to show former club Hamilton Accies that he has progressed as a player.
The midfielder spent seven months in South Lanarkshire after leaving Celtic in 2019.
Now, after impressing as a trialist in pre-season, Forrest has put pen to paper on a deal with Stranraer.
He made his debut in Saturday's 5-2 defeat to Queen's Park and was keen for the team to get off the mark when they travel to the Fountain of Youth Stadium for the second game in Group H of the Premier Sports Cup.
He said: "It was good to get used to the pitch and surroundings.
"We rest, recover and pick our chins up from this.
"We go to try to put right the wrongs on Tuesday night and to get a good result.
"I had a brief spell with Hamilton so, hopefully, we can go in there get a result and turn them over.
"My time at Hamilton was good, it was short, but I probably did not do as well as I wanted to.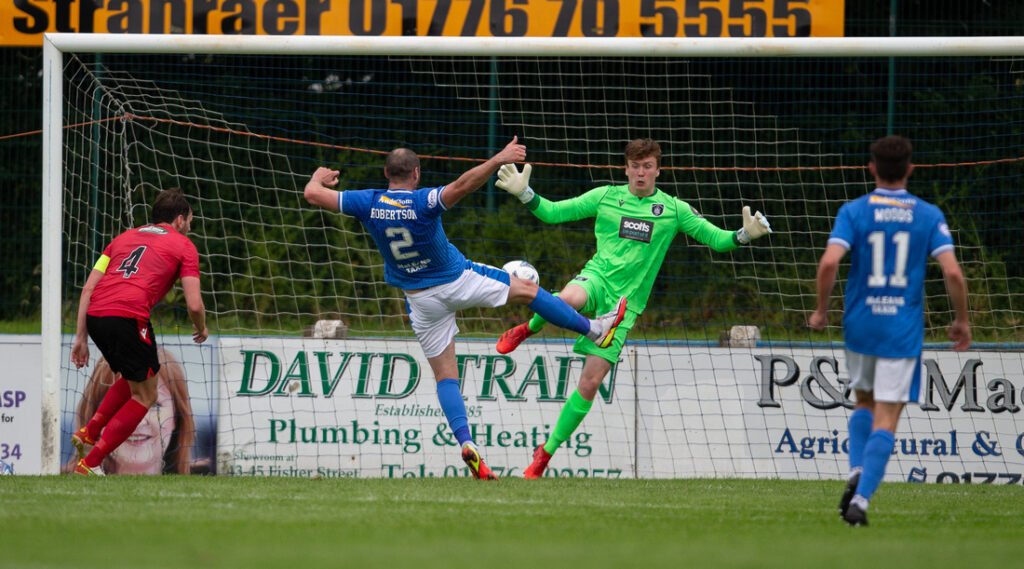 "That was my own fault at the time as well probably.
"Hopefully, I can go there and show that I have improved as a player and show what I can do."
It was an entertaining opening day at Stair Park as a Simon Murray double and a strike from Grant Savoury seemed to have the visitors on Easy Street.
Instead, an action-packed final couple of minutes of the first half saw a further three goals scored.
Scott Robertson netted the first Stranraer goal of 2022/23 and Scott McLean tucked home the rebound after James Hilton's penalty was saved.
However, before home fans could think too much of an impressive comeback, Murray extended the advantage to two once again.
Forrest said: "Straight from kick-off, that goal took it right back out of you."
The midfielder spent time with Cumbernauld Colts in the Scottish Lowland Football League last season.
He scored against his former employers in pre-season and felt he had settled in well alongside his new team-mates.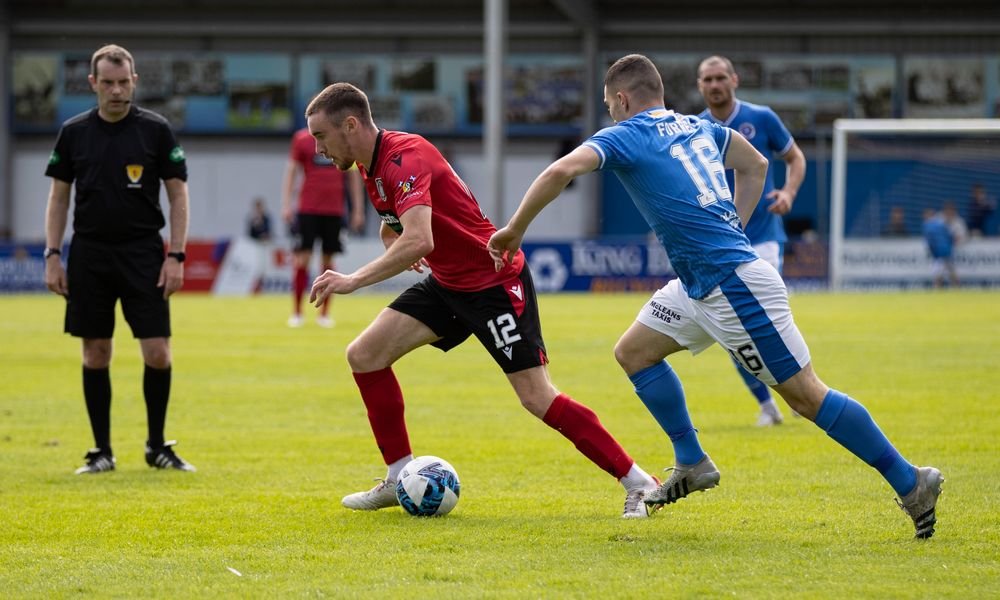 Speaking after Saturday's contest, he said how the standard differed at League Two compared to the tier below.
He said: "Definitely, the training and stuff has been much more intense.
"The standard and the standards that the players set and the manager sets are a lot higher."
While many managers will say that the league is the priority, Forrest was keen to get a winning run going as soon as possible, starting with his old club.
He added: "Today was much more competitive than the friendlies.
"You don't want to come here and just get fit for the season.
"Every game is a must win game and that is the attitude that we go in with."
Last meeting
Stranraer 2-1 Hamilton Academical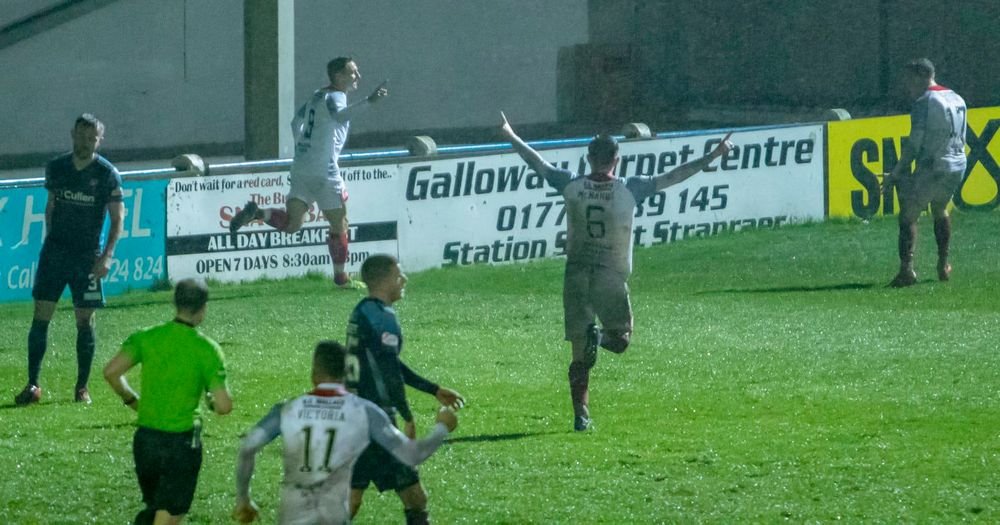 Goals from Tom Orr and Darryl Duffy gave Stranraer a surprise win over Hamilton Academical in horrendous conditions at Stair Park.
Orr broke the deadlock in the first half. Ruari Paton won a loose ball in midfield before exchanging passes with Kieran Millar. The striker then found Orr, who fired through goalkeeper Ryan Fulton.
Hamilton found an equaliser through Hakeem Odoffin's header from close range but the home side would not be denied. Substitute James Hilton swung the ball into the back post and fellow replacement Duffy nodded home.
Stranraer: Fleming, Robertson, Cummins, Sonkur, McManus, Gallagher, Stirling (Hilton 58), Millar, Victoria, Paton, Orr (Duffy 75).
Not used: McIntyre and Walker.
Hamilton Academical: Fulton, Odoffin, McMann, Easton, A Martin, S Martin (Mimnaugh 73), L Smith (Johnson 73), Thomas (Munro 46), Callachan (Hughes 59), Winter (Owolabi 64), C Smith.
Not used: Stirling, Stanger, Hodson and Gourlay.
Last five meetings
Stranraer 2 Hamilton Academical 1 (Orr and Duffy; Odoffin) at Stair Park on November 11, 2020
Hamilton Academical 1 Stranraer 0 (Wake) at New Douglas Park on March 28, 2006
Stranraer 5 Hamilton Academical 4 (Ross, Moore x3 and Shields; Carrigan, Ferguson x2 and Jones) at Stair Park on December 26, 2005
Hamilton Academical 2 Stranraer 0 (Jones and Gilhaney) at New Douglas Park on October 29, 2005
Stranraer 1 Hamilton Academical 2 (Moore; Turnbridge and Carrigan (Pen)) at Stair Park on September 10, 2005
Last five games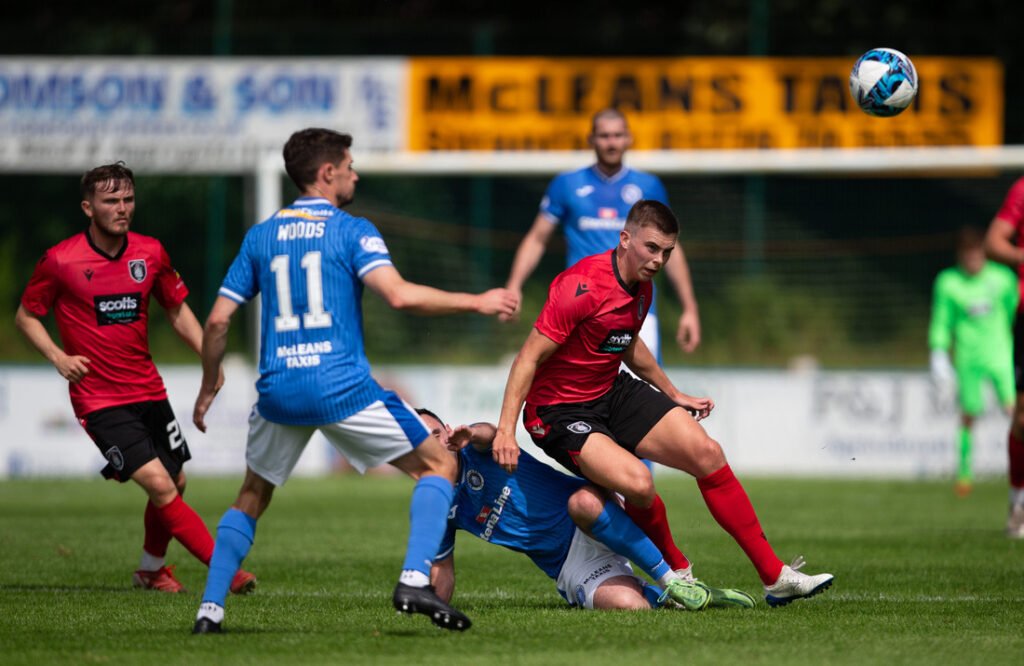 Stranraer
LOSS v Queen's Park (H): 2-5 (Robertson and McLean)
WIN v Elgin City (H): 2-0 (Yates and Ellis (Pen))
WIN v Stenhousemuir (A): 1-3 (Ross and Hilton x2)
LOSS v Kelty Hearts (H): 0-3
WIN v Albion Rovers (A): 0-5 (Yates, Muir, Sonkur, Ross and Woods)
Hamilton Academicals
LOSS v Dundee (A): 3-0
LOSS v Inverness Caledonian Thistle (A): 4-0
LOSS v Raith Rovers (H): 0-2
WIN v Greenock Morton (A): 0-1 (Moyo)
LOSS v Arbroath (H): 0-1
Last time out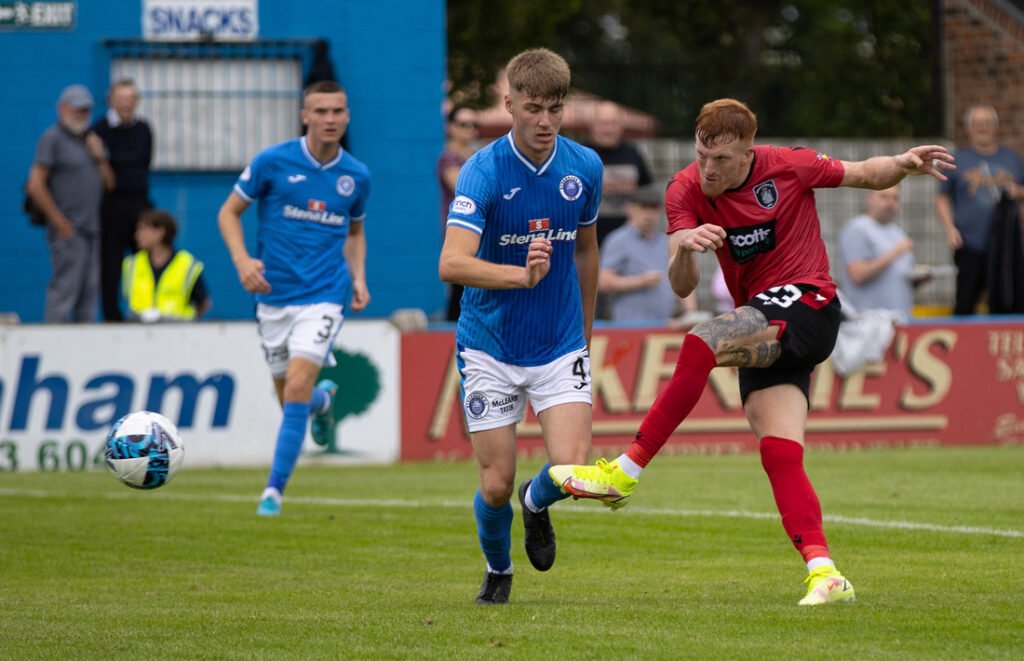 Stranraer v Queen's Park: Scullion, Robertson, Ellis, Girvan, Dunn, Brady (Walker 72), Hilton (Duffy 82), Gallagher, Woods, Hawkshaw (Forrest 72), McLean.
Not used: O'Connor.
Hamilton Academicals v Dundee: Fulton, Doyle (Owens 85), Shiels (One 79), O'Reilly, Easton, Want, Lawson, Spence (L Smith 53), Martin, Ryan, Winter (Ngandu 53).
Not used: McGinn, Brown, Mimnaugh and J Smith.
Five facts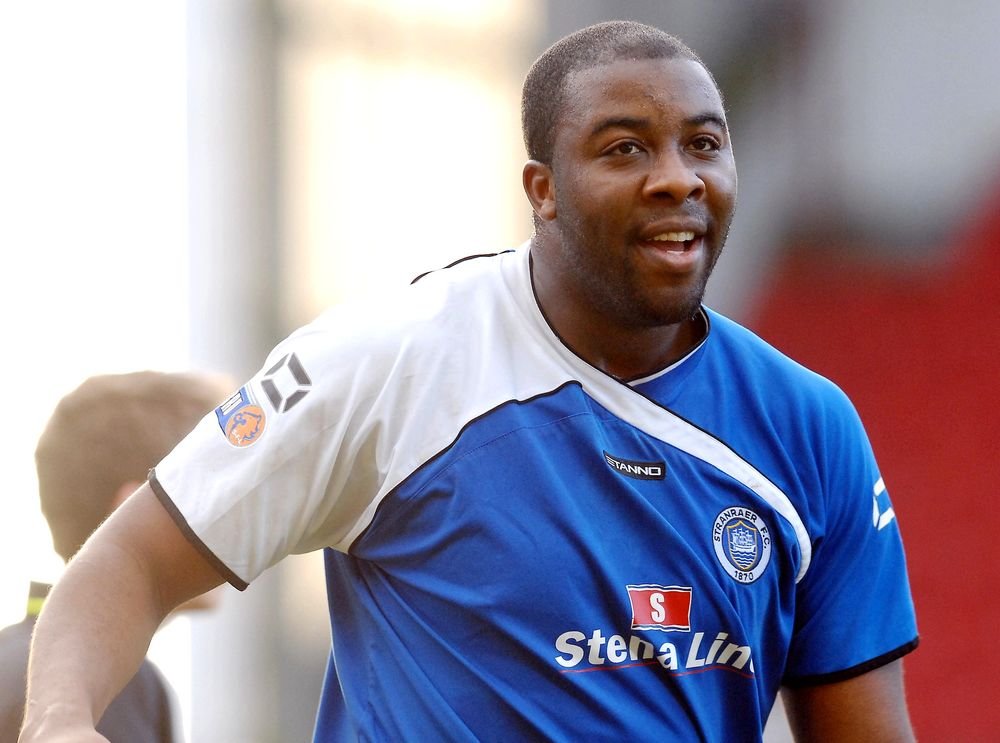 1. Youngest member of the squad George O'Connor had not even blown out the candles on his second birthday cake the last time Stranraer visited New Douglas Park. The hosts were 1-0 winners on that day and the Stranraer team on March 28, 2006, was: Corr, Keddie, Gilfillan (Wingate 73), Higgins, Swift, Payne, Henderson, Hamilton, Aitken (Sharp 73), Hinds, Moore (Martin 47). Not used: Morrison.
2. Stranraer and Hamilton fans have to cast their minds back to 1980 for the last cup clash away from Stair Park. Hamilton won the first leg 5-1 before completing the job with a 2-0 triumph in Wigtownshire.
3. There could be 'one' familiar name among the Hamilton players for Stranraer fans. Ryan Oné, son of Armand Oné, made his debut for the Championship side on Saturday against Dundee.
4. The last time Stranraer played on a Tuesday night was at the end of August last year. Liam Buchanan had opened the scoring for Cowdenbeath but two goals in the final seven minutes saw the Blues return from Central Park with a 2-1 win. Josh Rennie brought Stranraer level and Grant Gallagher scored in stoppage time to wrap up the win.
5. Queen's Park took a 4-2 lead into the half time interval at Stair Park on Saturday. The last time Stranraer were involved in a game with six goals in the first half was August 2008. Ryan McGuffie, Brian Wake and Erik Paartalu scored for Greenock Morton with Iain Russell bagging a double. Craig Frizzell netted for the Blues. Morton would go on to win 6-3. Wake scored again in the second half, with Stuart McColm and Andy Gibson finding the net for Stranraer.
How to watch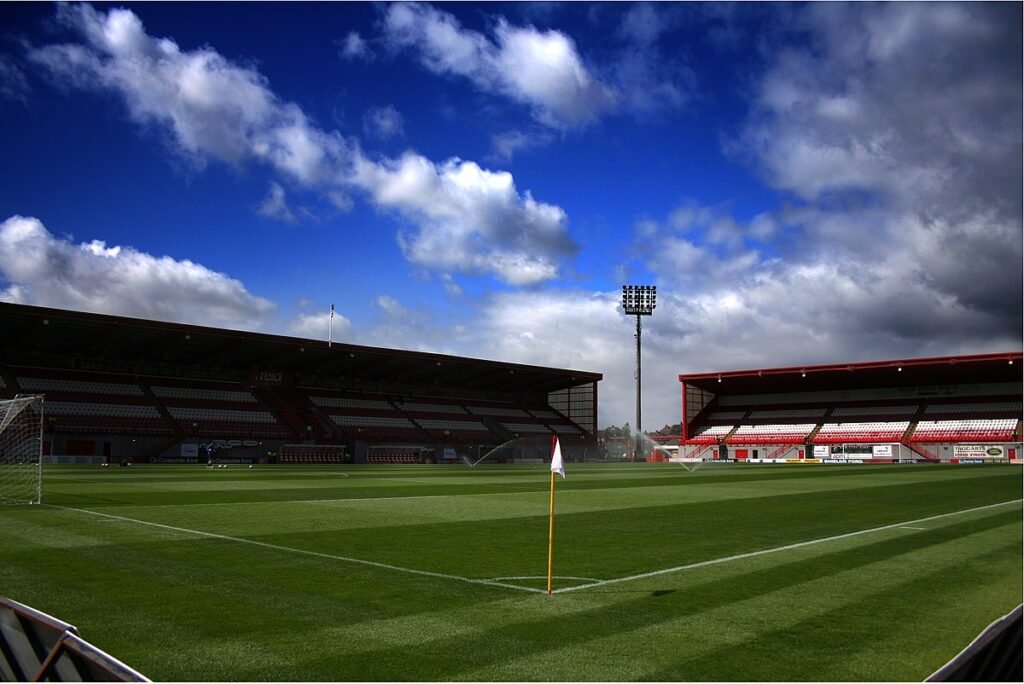 Admission is on a 'pay at the gate' basis, with prices as follows:
Adults: £10
Under 18s/Over 65s: £5
Accies have indicated that they will not be offering a live stream of Tuesday's contest.
Photos: Ian Cairns, Bill McCandlish