Stevie Farrell has called on his team to keep up their defensive solidity after four consecutive clean sheets in the league.
The Blues have scored eight unanswered goals in those shut-outs as they attempt to reach the promotion play-offs.
Elgin City are the visitors on Tuesday evening, with Stranraer trying to make it five in a row for the first time under Farrell.
The latest clean sheet came in the win over Queen's Park, with Matty Yates finding the target against the champions.
The manager said: "We have been driving home in recent weeks that if we keep clean sheets we always believe that we will score.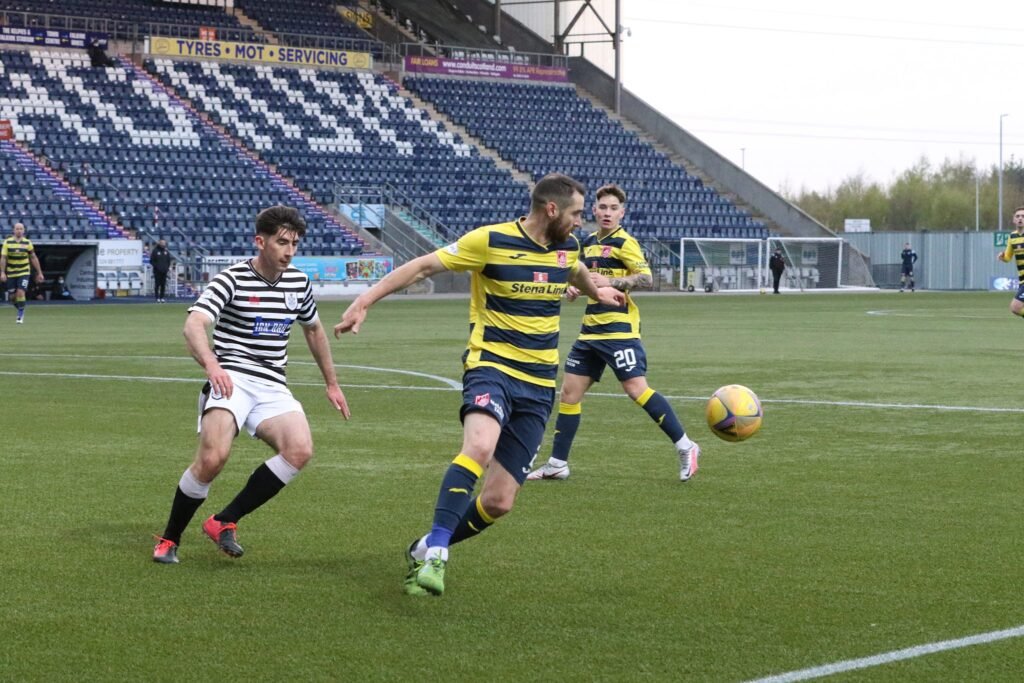 "We create so many chances in games and we have been saying that to each other in the dressing room.
"If we can tighten things up and keep clean sheets, then we will win games of football."
The impressive showings come at a time when Stranraer are battling absences from their defence.
Lewis McIntyre has been out long-term while Adam Cummins has been missing in recent weeks.
Grant Gallagher only managed the first 45 minutes against Queen's Park on Friday and Sean Burns has also been struggling.
Farrell said: "Grant Gallagher remains struggling, unfortunately.
"Adam remains out, Lewis is out and with Sean we are waiting on a report back from him whether he is going to be available.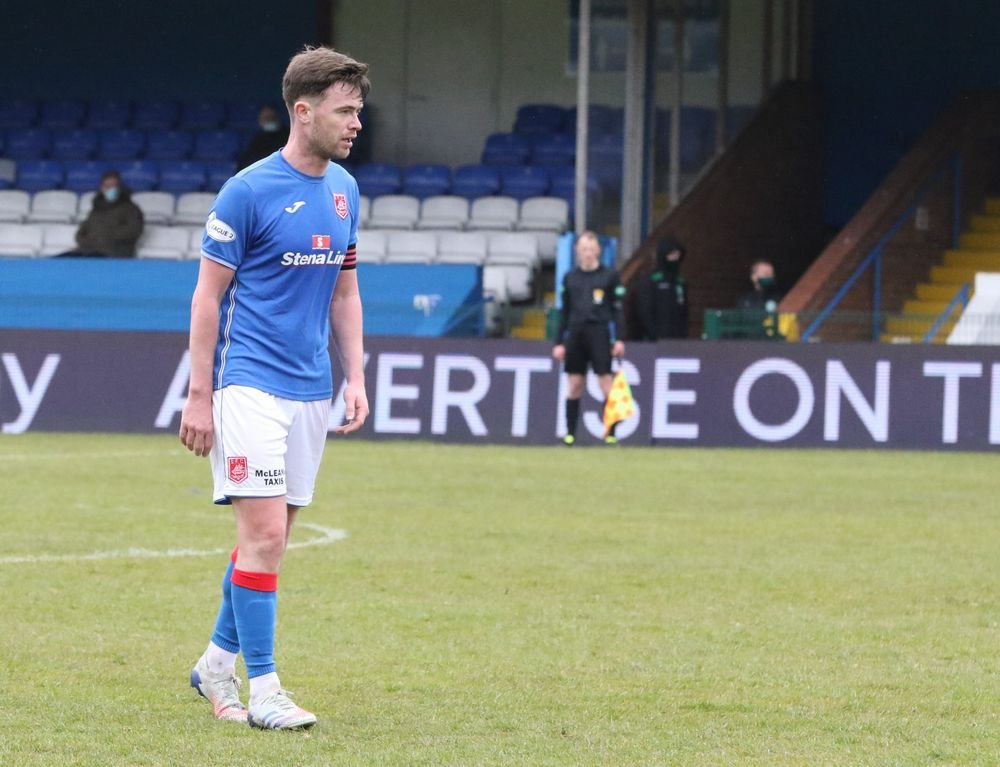 "Gallagher, McIntyre and Cummins are definitely out."
Elgin City have picked up two victories from the previous two encounters this term, including a 4-1 demolition at Stair Park.
Farrell said: "The only impact those results have is that we have an absolute desire to go and make it right.
"The first game, we were well beaten on the day and deservedly so.
"The second game, I did not think we were well beaten and I thought we deserved something from the game.
"Our desire is to put that right and we need to put that right.
"If we play the way we have been in recent weeks, we will give ourselves a chance."
Last meeting
Elgin City 2 Stranraer 1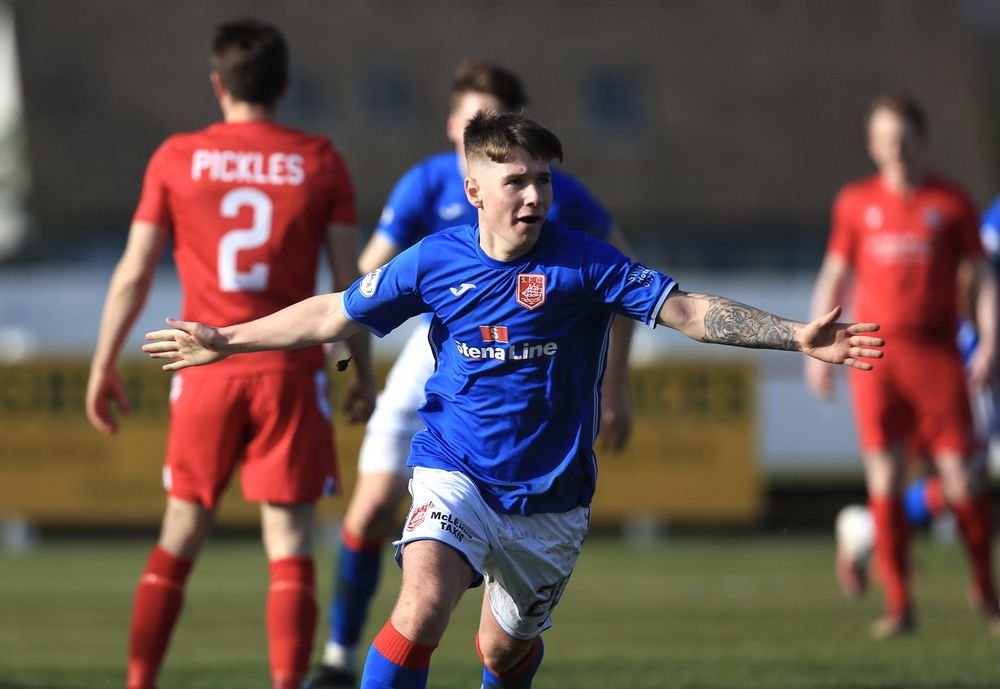 A missed penalty ultimately cost Stranraer dear as they lost away to Elgin City earlier this month.
Matty Yates was brought down after just six minutes but James Hilton's spot kick was off target. Despite the setback, Stranraer enjoyed plenty of the first half. However, they could not find the breakthrough and two goals in three minutes put Elgin in the driving seat.
Russell Dingwall scored first after running on to a long ball and Kane Hester added to the lead after capitalising on a defensive mistake. Stranraer found a way back into the game after Yates was fouled for a second time and this time he took the spot kick himself and scored.
Elgin City: McHale, Cooper, Spark, McHardie (Wilson 65), Bronsky, Macphee, R Dingwall (Sopel 76), Cameron, T Dingwall (Osadolor 57), Hester, O'Keefe (Mailer 76).
Not used: Dalling, Brown, Miller, Peters and Kelly.
Stranraer: Fleming, Robertson, Burns (Duffy 82), Cummins, Sonkur, Hilton (Victoria 71), Gallagher, Stirling, Yates, Taylor (Paton 70), Orr.
Not used: Devitt, Hamill, McManus, Elliott, Josh Walker and Jamie Walker.
Last five meetings
Elgin City 2 Stranraer 1 (R Dingwall and Hester; Yates (Pen)) at Borough Briggs on April 6, 2021
Stranraer 1 Elgin City 4 (Devitt; R Dingwall x2 (Pen x1), Hester and O'Keefe) at Stair Park on October 17, 2020
Elgin City 1 Stranraer 2 (Macphee; Moore and Stirling) at Borough Briggs on March 31, 2012
Stranraer 5 Elgin City 2 (Moore x2, Malcolm, Stirling (Pen) and Taggart; Nicolson x2) at Stair Park on January 28, 2012
Elgin City 1 Stranraer 1 (Miller; Stirling) at Borough Briggs on December 3, 2011
Last five games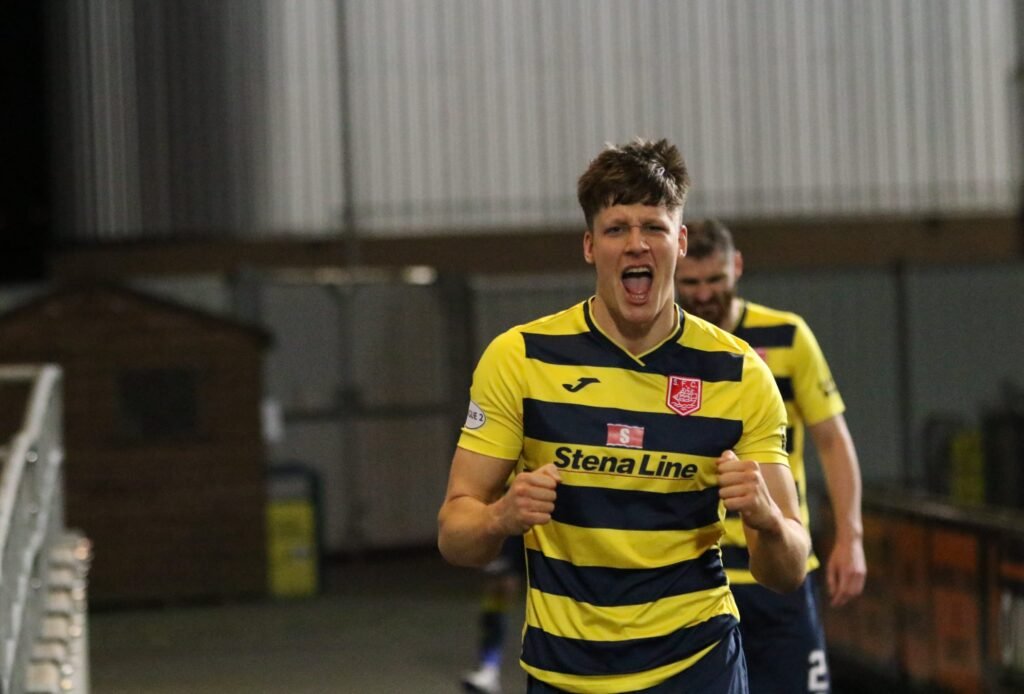 Stranraer
WIN v Queen's Park (A): 0-1 (Yates)
WIN v Albion Rovers (A): 0-2 (Hilton and Victoria)
LOSS v Hibernian (H): 0-4
WIN v Stenhousemuir (H): 4-0 (Hilton, Orr and Paton x2)
WIN v Stirling Albion (H): 1-0 (Stirling)
Elgin City
DRAW v Queen's Park (A): 0-0
LOSS v Albion Rovers (H): 2-5 (Hester and O'Keefe)
LOSS v Stenhousemuir (A): 2-0
LOSS v Cowdenbeath (A): 1-0
WIN v Stranraer (H): 2-1 (R Dingwall and Hester)
Last time out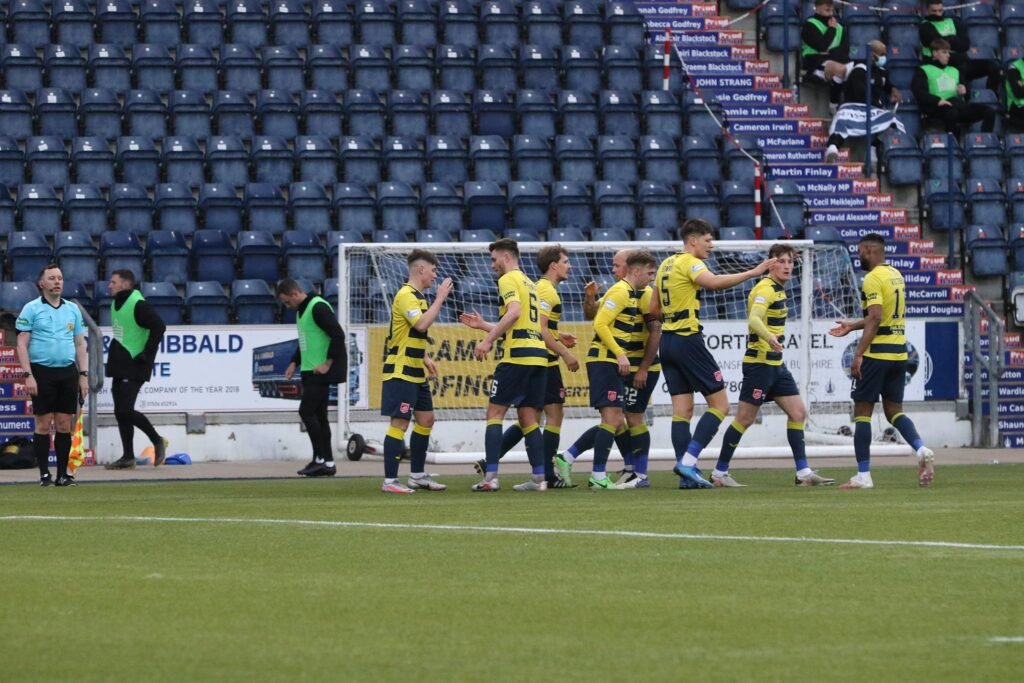 Stranraer
Lineup v Queen's Park: Fleming, Robertson, Sonkur, Hamill, McManus, Hilton (Stirling 77), Gallagher (Devitt 46), Millar, Yates (Orr 76), Victoria, Paton (Elliott 89).
Not used: Taylor, Duffy, Josh Walker and Jamie Walker.
Elgin City
Lineup v Queen's Park: McHale, Wilson, Spark, McHardie, Bronsky, Mailer, R Dingwall (O'Keefe 70), Cameron, Brown (Peters 81), Sopel (MacEwan 70), Hester (T Dingwall 81).
Not used: Dalling, Miller, Osadolor, MacBeath and Kelly.
Referee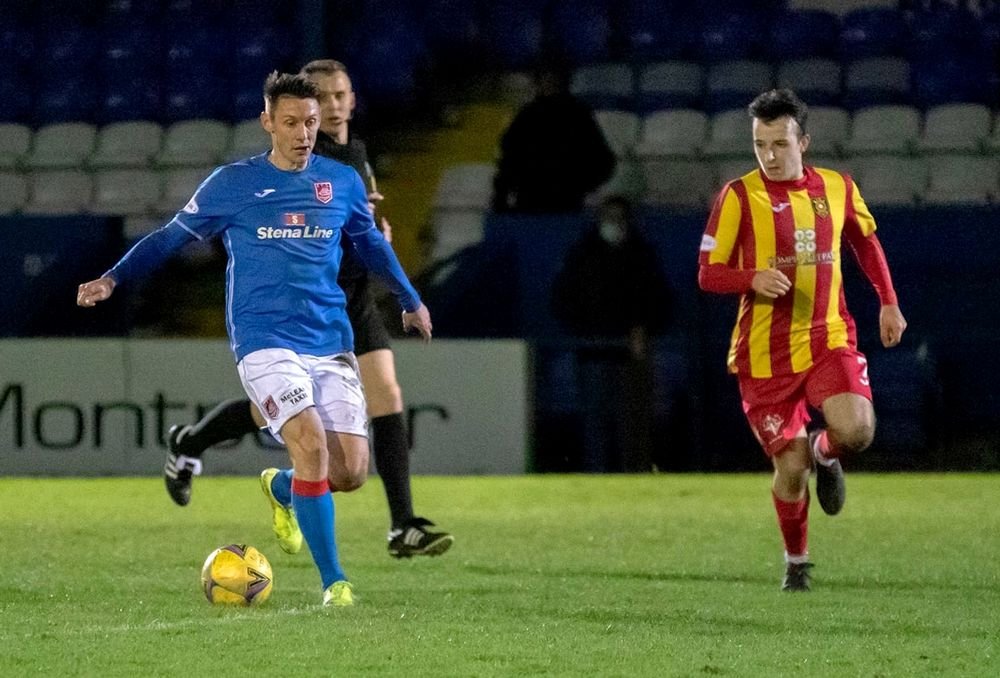 An impressive second half showing saw Stranraer take all three points against Albion Rovers in December when Calum Scott last officiated a Blues match.
Goalless at the break, the Blues hit four unanswered second half goals. Ruari Paton got the ball rolling two minutes after the restart before a fine solo Tom Orr goal. Darryl Duffy's clever finish meant the front three had all found the target before Cameron Elliott scored late on.
Elgin's trip to Ochilview last month was the last occasion that Mr Scott took charge of a game involving the Borough Briggs club. On that occasion, the Warriors came out on top thanks to two second half goals. Tommy Muir scored two minutes after the restart with Botti Biabi wrapping up the points in the closing stages.
Coverage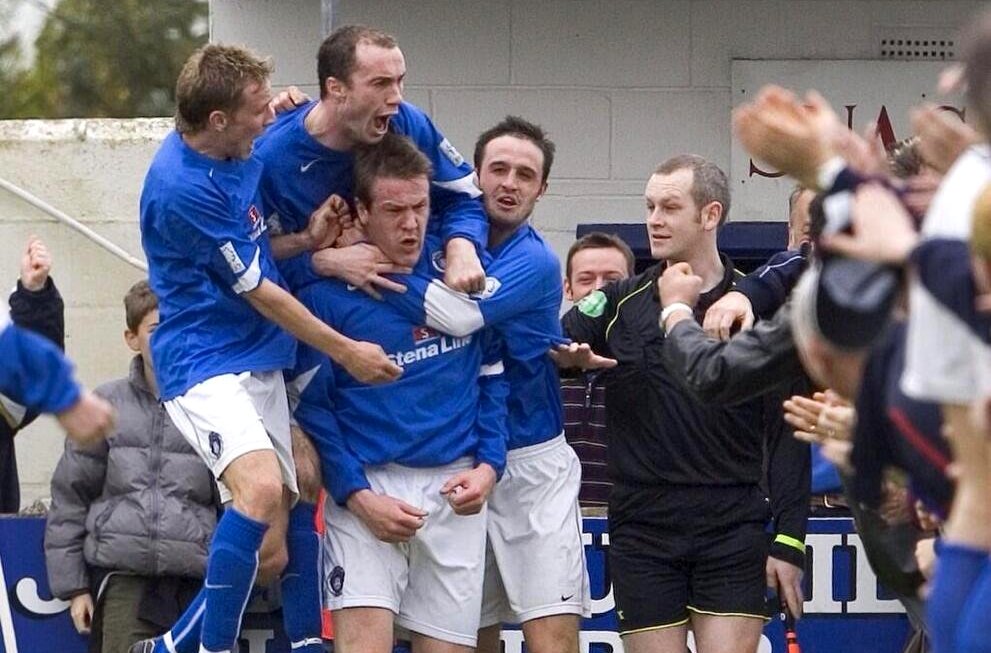 We are delighted to welcome Stranraer legend Allan Jenkins to the commentary booth tonight as Elgin City make the long journey down to Stair Park.
Kickoff is 7pm, and you can watch all the action for £7.99 – the cheapest match price in the entire SPFL.