It all comes down to the last day of the season.
Ninety minutes at Stair Park will determine whether Stranraer join Edinburgh City in the play-offs in a bid to reach League One.
The capital side are the only team to have secured their place in the top four with Stranraer, Elgin City, who play Queen's Park tomorrow (Tuesday), and Stirling Albion, who do not play, looking to join them.
Stevie Farrell was counting down to the 7pm kick-off.
He said: "We have had a good season and I have reminded the players of that.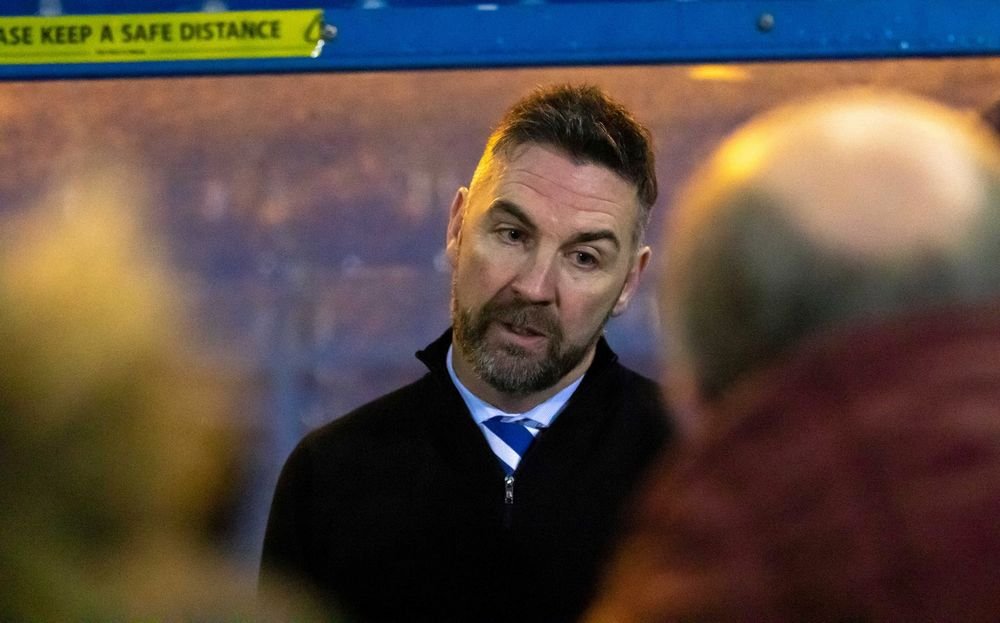 "They have had a great season and they have been in the mix of a play-off contest between four really, really good sides.
"It has gone right to the last day and it is going to go to the last kick of the ball in the League Two season.
"If somebody had told Stranraer fans, players, management that at the start of the season, that it would go to the last kick of the ball and it was in your own hands to be in the play-offs then we would have taken it."
Stranraer will be boosted by the return of three players for the contest.
Ruari Paton and Joao Victoria are both back from suspension while Lewis McIntyre has overcome a back injury and could be named in the matchday squad for the first time since the 2-0 win over Brechin City in March.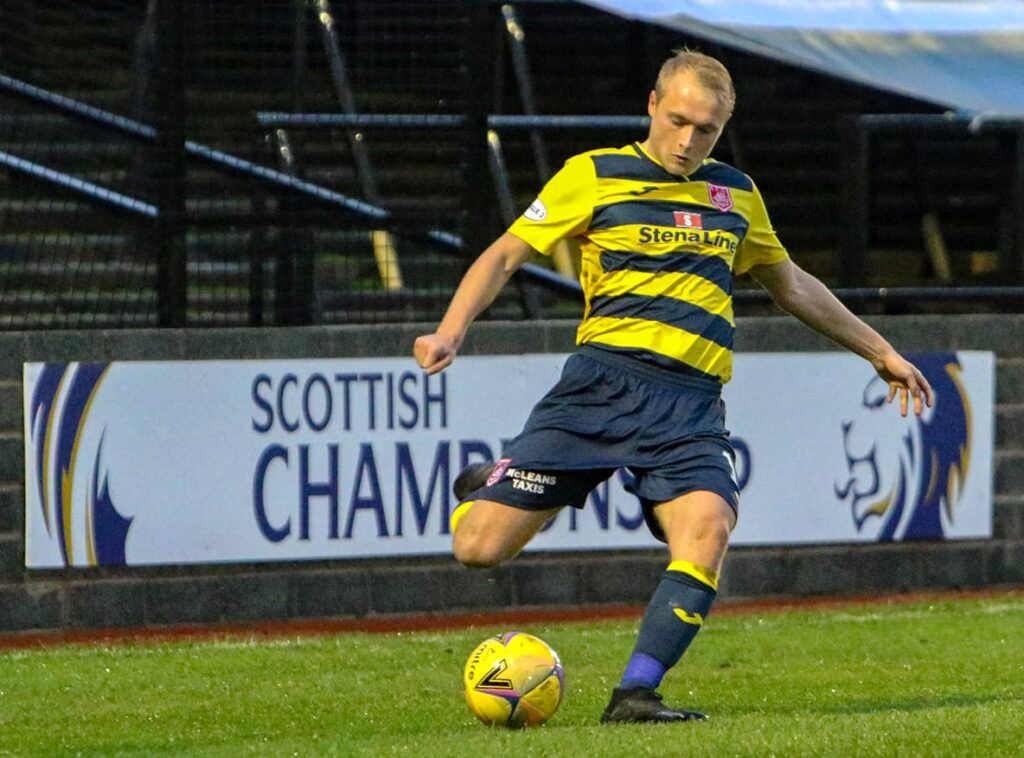 The Blues come into the last game of the regular season on the back of a 2-2 draw with Stirling Albion on Saturday.
Darryl Duffy scored with just seconds remaining but Stirling pulled level through Declan Byrne deep into stoppage time.
Farrell said: "One minute you have got adrenaline going through your body and you think you are in the play-offs.
"The next minute it is back to the drawing board and looking to Tuesday to try to secure it.
"In the space of two minutes, that's what football does to you."
The manager described his team as "gutted, absolutely gutted" after the full time whistle at Forthbank.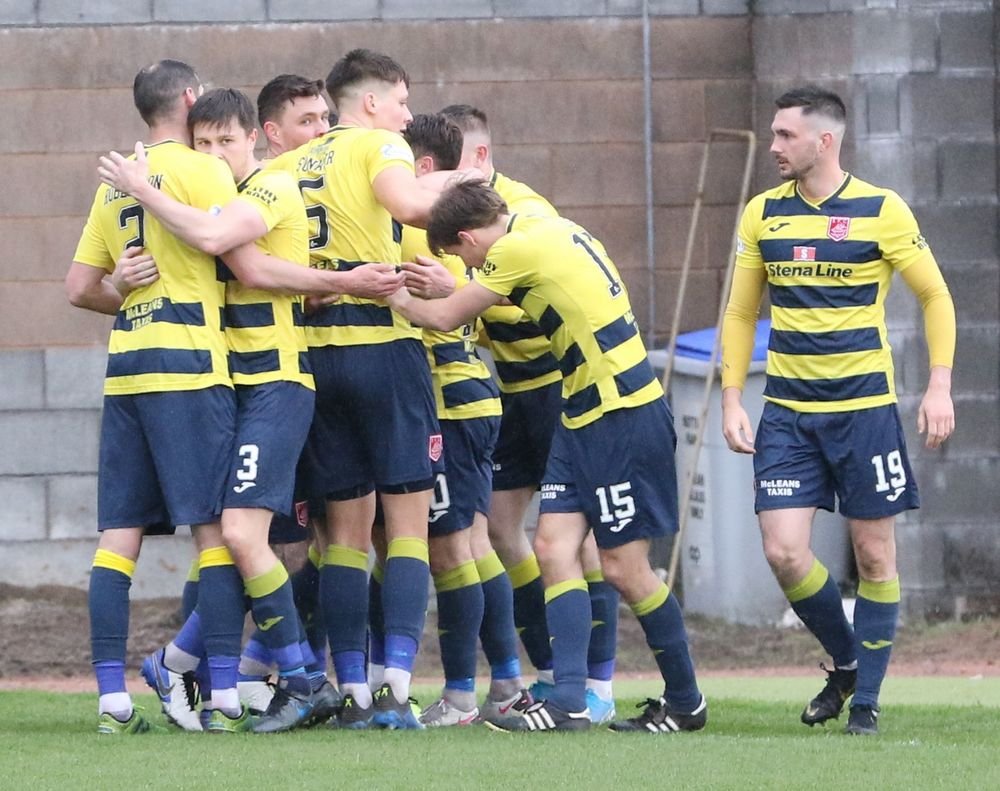 He added: "I thought it was a nervous game, a great game and it was a really good game between two evenly matched teams.
"When you go 2-1 up in the 90th minute with Darryl's goal, the players – forget managers or supporters – you think you have done enough.
"To then lose the goal, they were absolutely devastated."
Last meeting
Stranraer 0-1 Edinburgh City
13 April 2021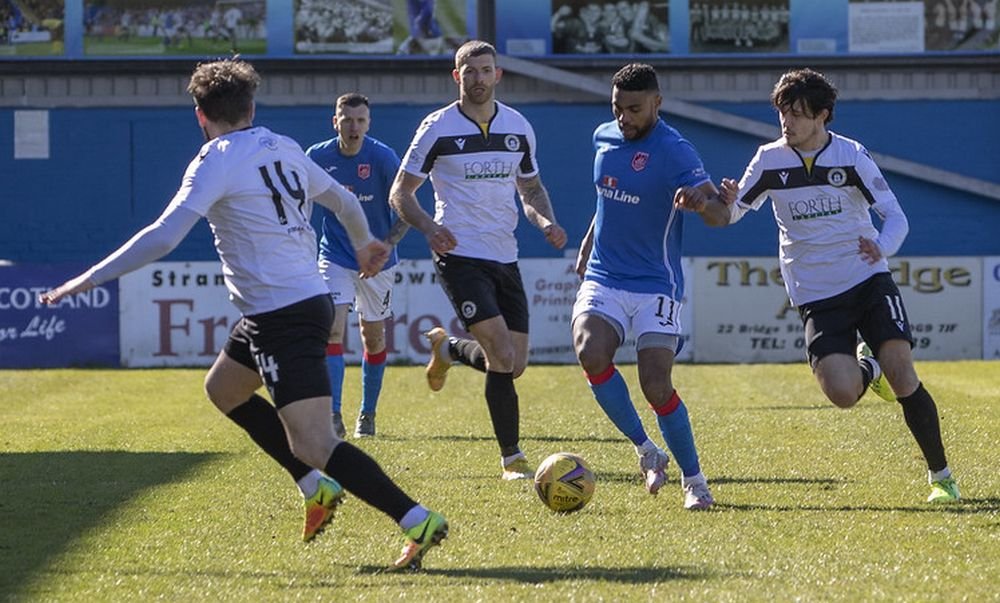 An early Liam Brown goal was the difference between Stranraer and Edinburgh City when they met last month.
Stranraer only had themselves to blame for the only goal of the game. Scott Robertson could not collect Greg Fleming's pass and Ouzy See seized possession. His cross into the box found Josh Campbell. He was denied by the crossbar but Brown was in the right place to head home. Stranraer were better after the break and Joao Victoria should have equalised before substitute Cameron Elliott was denied by Calum Antell.
Stranraer: Fleming, Robertson, Burns, Cummins (McManus 70), Devitt, Gallagher, Stirling (Hilton 70), Victoria (Elliott 62), Millar (Paton 70), Orr, Yates (Duffy 62).
Not used: Sonkur, Josh Walker, Taylor and Jamie Walker.
Edinburgh City: Antell, Thomson, Black, Brown (Laird 79), McIntyre, Crane, Hamilton, Jardine (De Vita 84), Campbell (Handling 90), See, Tapping.
Not used: Dishington, Newman, Beveridge and Goodfellow.
Last meetings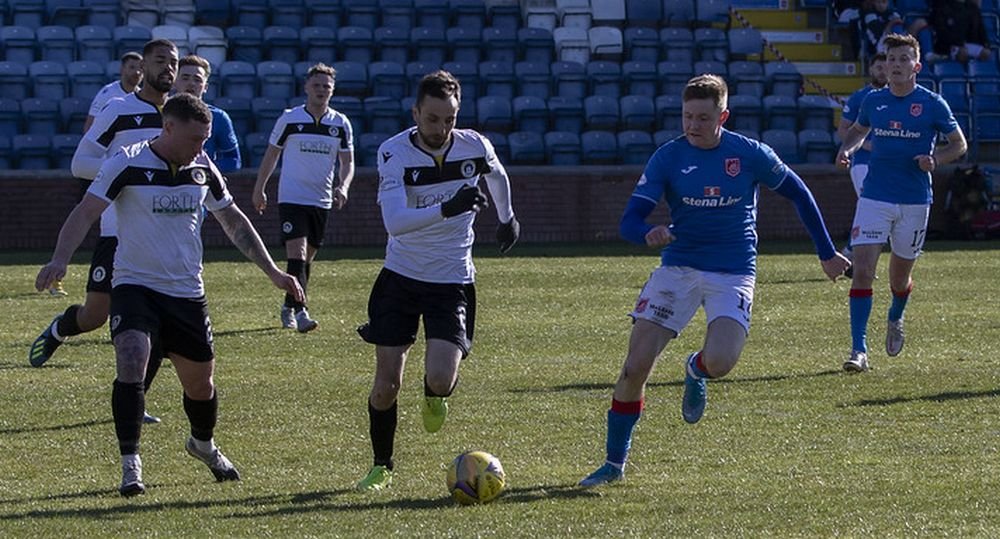 Stranraer 0 Edinburgh City 1 (Brown) at Stair Park on April 10, 2021
Edinburgh City 0 Stranraer 1 (Duffy) at Ainslie Park on November 21, 2020
Edinburgh City 4 Stranraer 2 (McIntyre, Rodger, Thomson and Henderson; Cummins and Anderson) at Ainslie Park on July 28, 2018
Last five games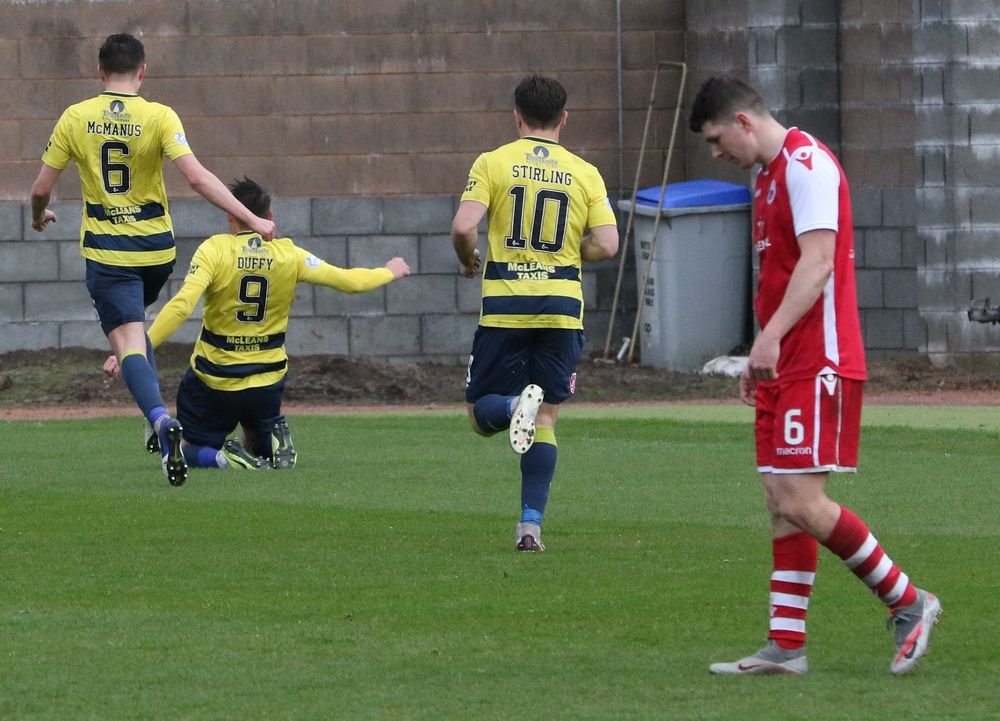 Stranraer
DRAW v Stirling Albion (A): 2-2 (Own Goal and Duffy)
LOSS v Elgin City (H): 1-4 (Elliott)
WIN v Queen's Park (A): 0-1 (Yates)
WIN v Albion Rovers (A): 0-2 (Hilton and Victoria)
LOSS v Hibernian (H): 0-4
Edinburgh City
WIN v Elgin City (H): 2-0 (Campbell and Brown)
LOSS v Queen's Park (A): 2-0
LOSS v Stirling Albion (H): 0-1
WIN v Stirling Albion (A): 0-1 (See)
LOSS v Queen's Park (H): 2-3 (Henderson and Campbell)
Last time out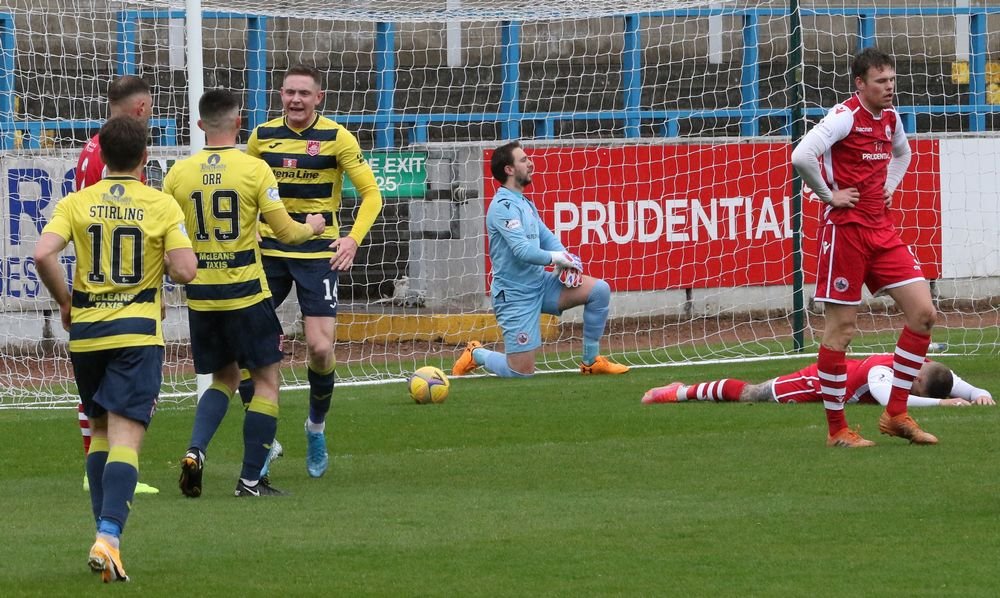 Stirling Albion v Stranraer: Fleming, Hamill, Robertson, Sonkur, Burns, Elliott, McManus, Millar, Stirling, Orr (Devitt 90), Hilton (Duffy 71).
Not used: Josh Walker, Taylor and Jamie Walker.
Edinburgh City v Elgin City: Antell, Thomson, Hamilton, McIntyre, Crane, Black, Jardine, Brown, Handling (Laird 75), See (Henderson 85), Campbell.
Not used: Balatoni, Jarron, Dishington, Newman, Denham, De Vita and Goodfellow.
Referee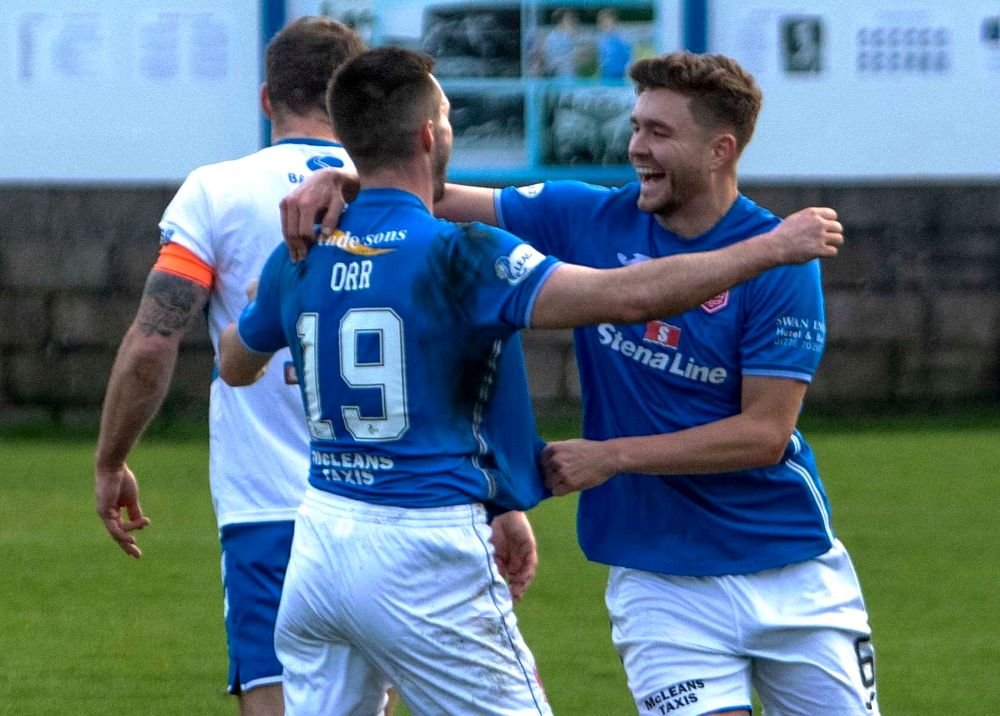 Graham Grainger returns to Stair Park for the first time since November last year.
Stranraer were 2-0 winners against Cowdenbeath on that occasion, with the visitors finishing with ten men. Thomas Orr scored nine minutes before the interval and Robbie Buchanan was sent off on 77 minutes for Cowdenbeath. Joao Victoria then wrapped up all three points three minutes later.
Mr Grainger was in charge of Edinburgh City's home tie with Queen's Park last month. Peter Grant put the visitors in front before Liam Henderson and Josh Campbell had the capital side on top. However, Simon Murray scored twice in the last 12 minutes to ensure it was the Hampden men who took the points.
Coverage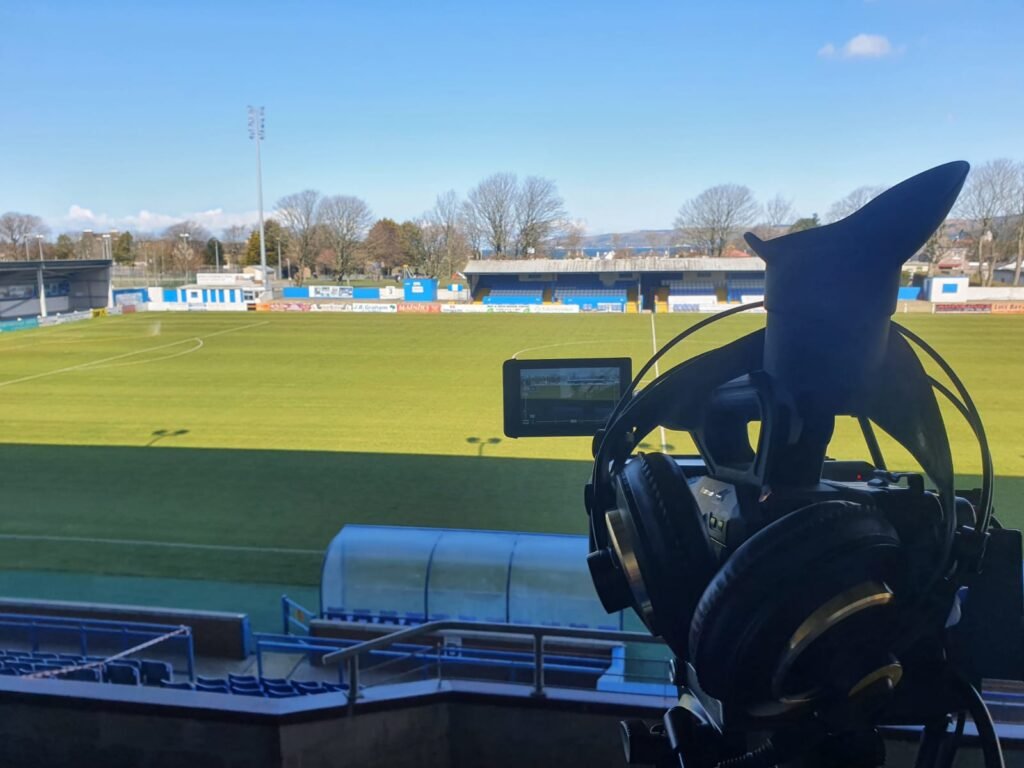 Tuesday night's game will be broadcast on Stranraer FC LIVE, as we draw the curtain on the regular league season at Stair Park.
You can watch all the action for £7.99.