Stevie Farrell has urged Stranraer to focus on tomorrow's trip to Annan rather than looking back to last weekend's defeat to Elgin City.
The Blues' league campaign got off to a poor start with the visitors winning 4-1 at Stair Park.
Farrell "took full responsibility" for that defeat but now has attention firmly focused on getting a result at Galabank and getting the League Two season up and running.
He said: "I don't dwell on defeats or wins, good results or bad results.
"I don't dwell, I analyse them for exactly what they are as honestly as I can in the immediate aftermath.
"I cannot be more honest than I was last week.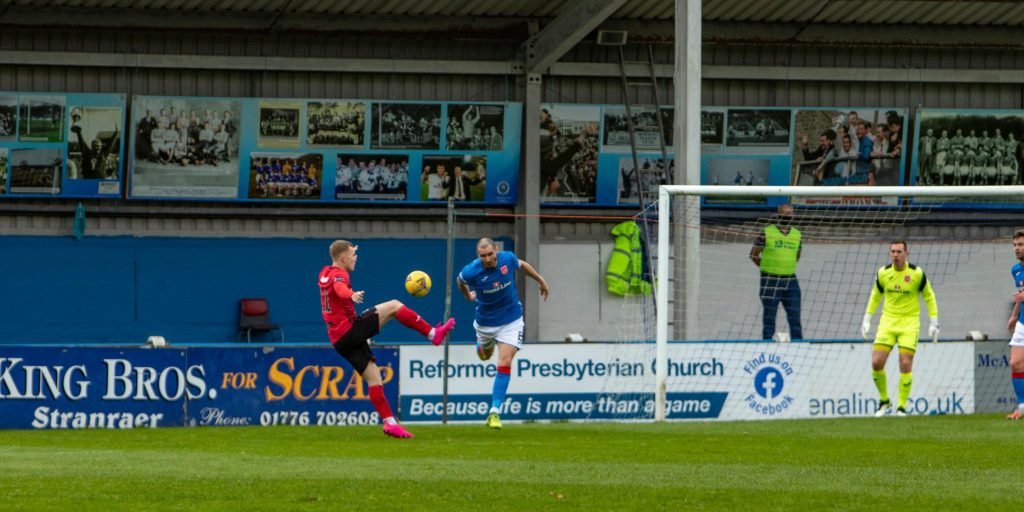 "There is nothing else I can do but take full responsibility and I mean that.
"I'm not saying that to curry any favour because I've got no reason to do that.
"I take full responsibility because it was my responsibility but Saturday is gone.
"There is nothing we can do to affect that game any longer.
"We can certainly work hard like we have done on Tuesday and Thursday and we have worked extremely hard this week.
"We are looking forward to the game tomorrow."
Stranraer and Annan Athletic have already played each other this month, with the Blues opening their Betfred Cup campaign at Galabank.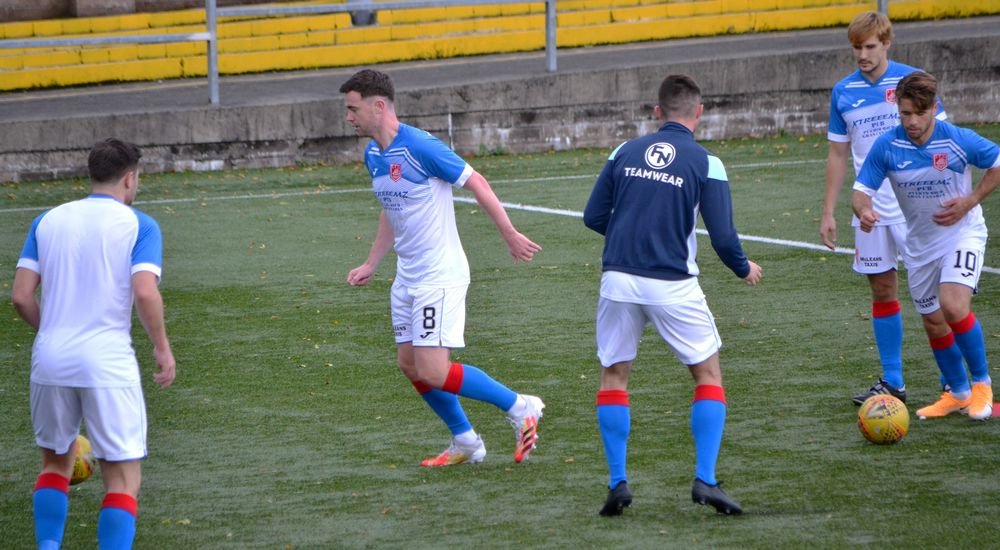 Ruari Paton's first goal for the club was cancelled out by Owen Moxon's header before Stranraer triumphed on penalties.
Farrell was not too fussed about the recent fixture though and thought it would have little impact on who emerged victorious at 4.45pm.
He said: "There are no two games of football the same.
"It is going to be a different game tomorrow – it will be different from the previous Annan game and it will be different from last Saturday.
"We've just got to go and make sure that we are ready for this game and I think we are.
"One positive is we know how well we played in large spells in the Annan game and if we can go and replicate that tomorrow then we are going to give ourselves a chance to go and get a result.
"The players know that because the players felt good at Annan.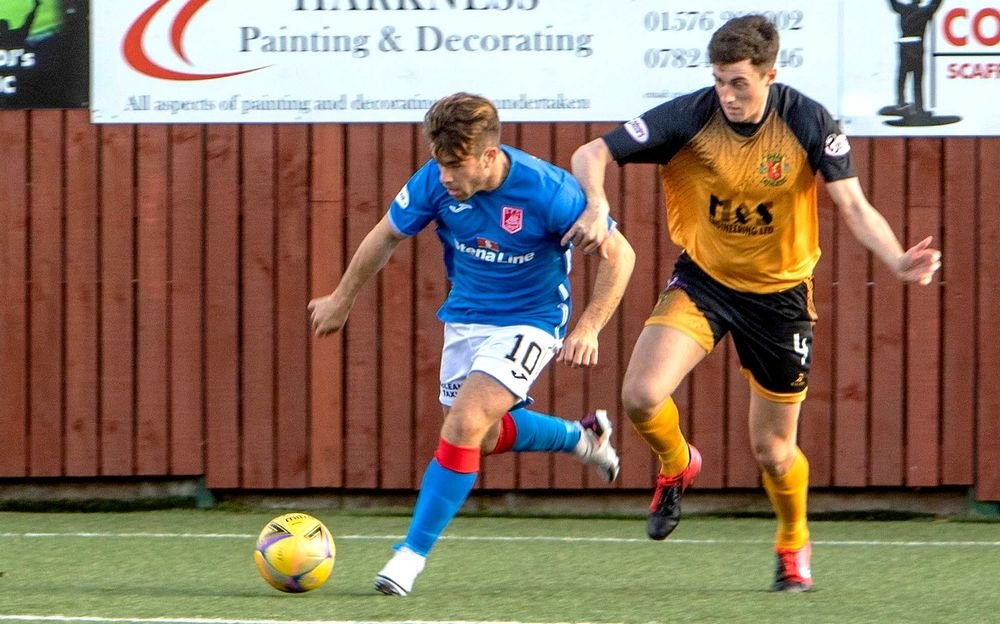 "We felt for large periods of the game we played really well, we created chances and were unfortunate a couple of times to hit the post.
"We are hoping that wee bit of luck and that same performance, if we can match that then we can get a result tomorrow."
However, Stranraer could be without five players for the trip to Galabank.
Former Annan man Ayrton Sonkur and James Hilton were already on the sidelines and have been joined by Kieran Millar, who was sent off last week.
Cameron Elliott is also missing while Joao Victoria is a doubt.
The manager said: "We've got some positive news with Ayrton.
"Saturday has just come too quick for him, it is nothing too serious and we hope he will be back for next Saturday.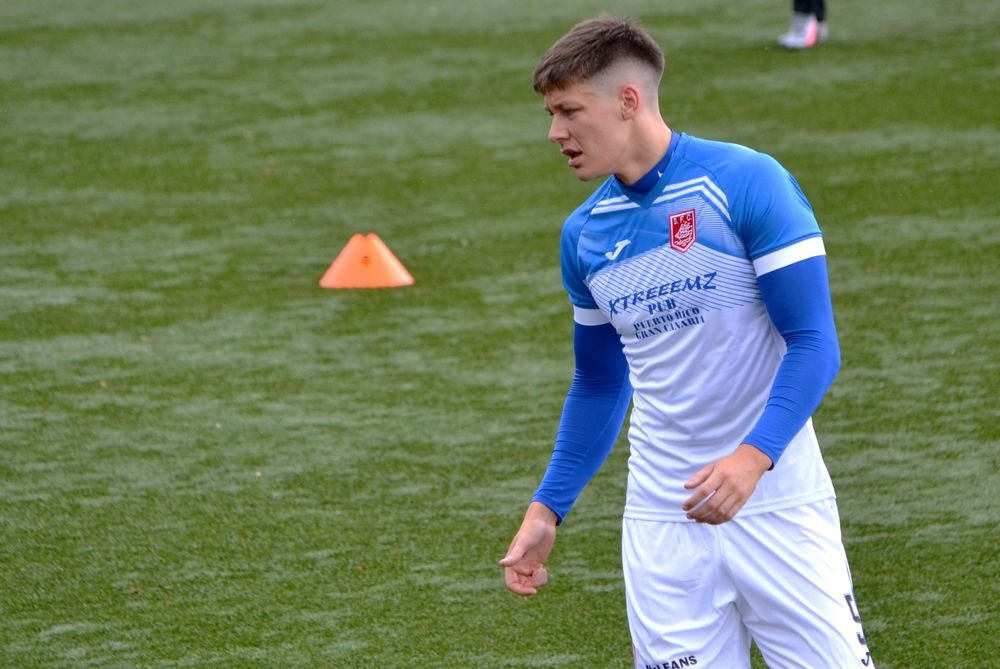 "James Hilton has been put on a rehabilitation programme and we're hopeful it will only be one or two weeks.
"Cameron Elliott was training last night and went over on his ankle and he has been ruled out for tomorrow."
Midfielder Millar will sit out the tie through suspension while Victoria could miss out due to personal reasons.
That leaves the squad stretched, with Farrell keen to cast his eye over two unnamed trialists, who have been training with the club.
Last meeting
Annan Athletic 1-1 Stranraer (Stranraer won 5-4 on penalties)
Saturday 10 October 2020
Fans of both teams will not have to cast their minds back too far to remember the last meeting between Annan and Stranraer.
Just two weeks ago, Stranraer made the trip to Galabank for their opening game of the Betfred Cup. The Blues opened the scoring through Ruari Paton after great link-up play involving Joao Victoria. Paton then struck the post before Owen Moxon headed home a leveller for the hosts. Substitute Cameron Elliott hit the post before the game went to penalties, where Stranraer emerged victorious.
Annan Athletic: Mitchell, Fulton (Docherty 21), Clark, Douglas, Swinglehurst, Hunter, Purdue (K Fleming 79), Moxon, Splaine, Flanagan (Anderson 73), Smith (Wright 73).
Not used: Emmerson, Currie and Pettigrew.
Stranraer: G Fleming, Robertson, Burns, Sonkur, Devitt, Gallagher, Stirling, Millar, Duffy (Orr 82), Victoria (Elliott 58), Paton (McManus 77).
Not used: Cummins, Hamill, Hilton and Walker.
Last five meetings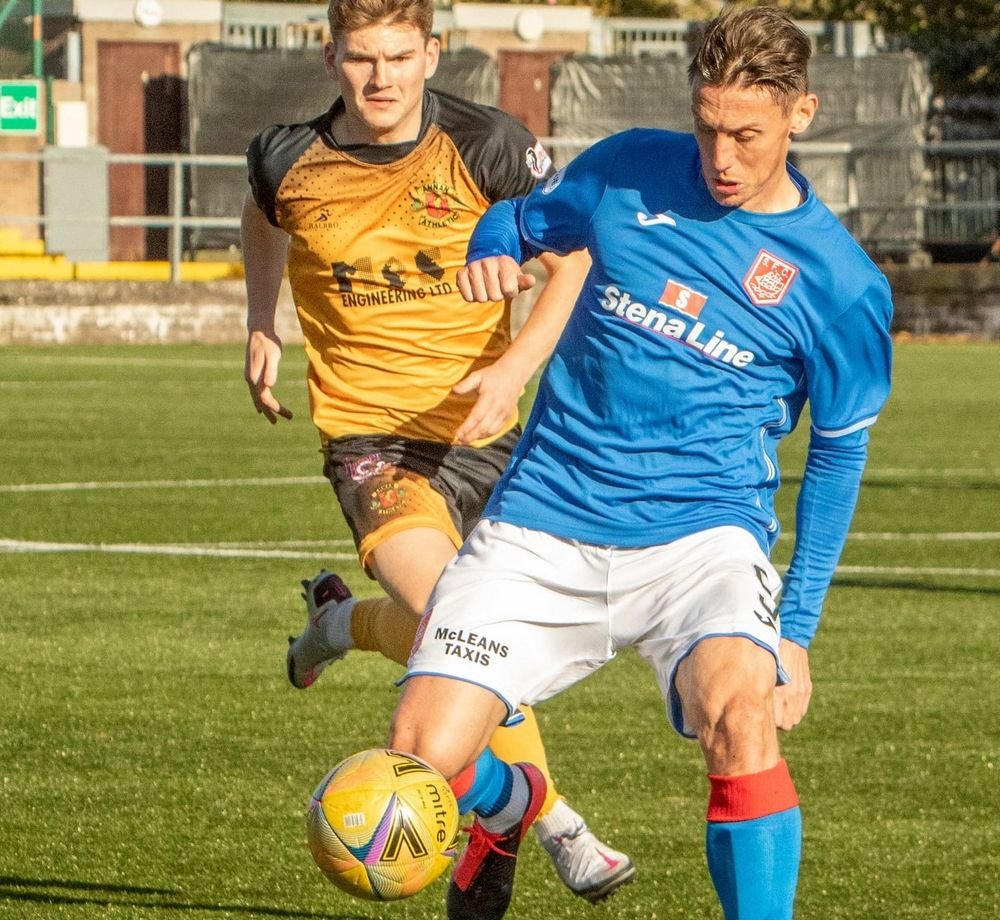 Annan Athletic 1 Stranraer 1 (Stranraer won 5-4 on penalties) (Moxon; Paton) at Galabank on October 10, 2020
Annan Athletic 1 Stranraer 2 (Dachnowicz; Nade and McKeown) at Galabank on July 16, 2016
Stranraer 2 Annan Athletic 3 (Aitken (P) and Grehan; Mackay x2 and Hopkirk) at Stair Park on August 20, 2013
Annan Athletic 1 Stranraer 3 (Swinglehurst; Aitken (P), McKeown and Malcolm) at Galabank on March 10, 2012
Stranraer 4 Annan Athletic 2 (Winter x2, Stirling (P) and Malcolm; Harty (P) and O'Connor) at Stair Park on December 31, 2011
Signings at Annan Athletic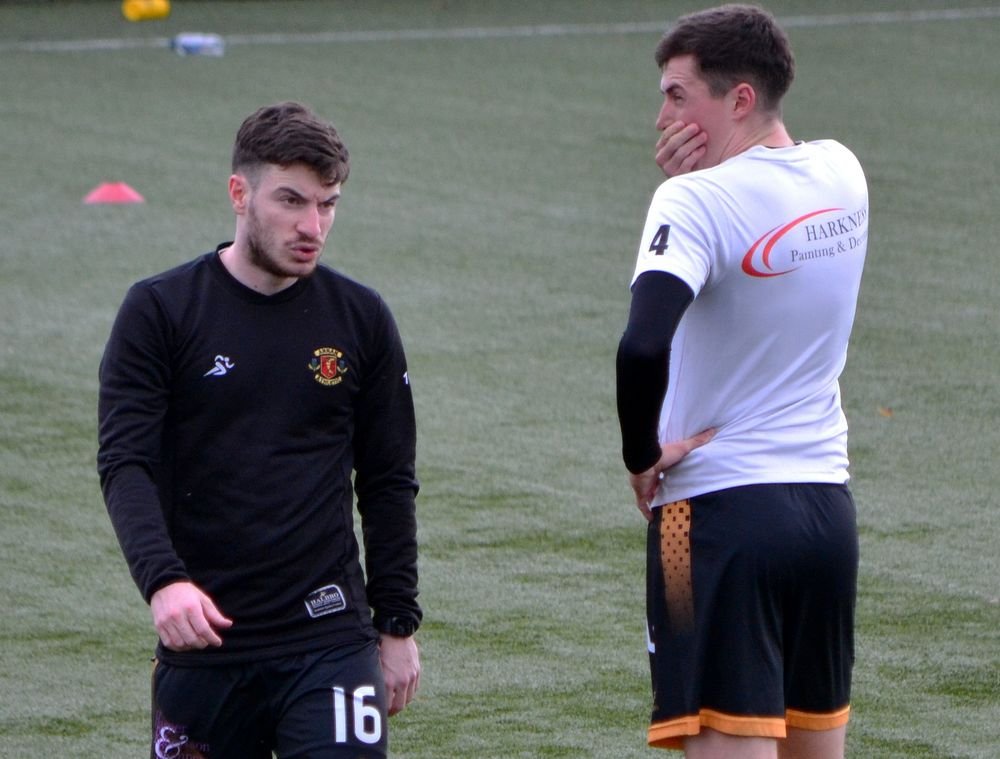 Iain Anderson (Dalbeattie Star)
Cammy Clark (Queen's Park)
Kyle Fleming (Dundee, loan)
Tyler Fulton (Eastfield AFC)
Jordan Lowdon (Stirling Albion)
Jordan Pettigrew (Dumbarton)
Jack Purdue (Queen's Park)
Aidan Smith (Peterhead)
Aaron Splaine (Bruno's Magpies)
Max Wright (pictured, Stirling Albion)
Last five games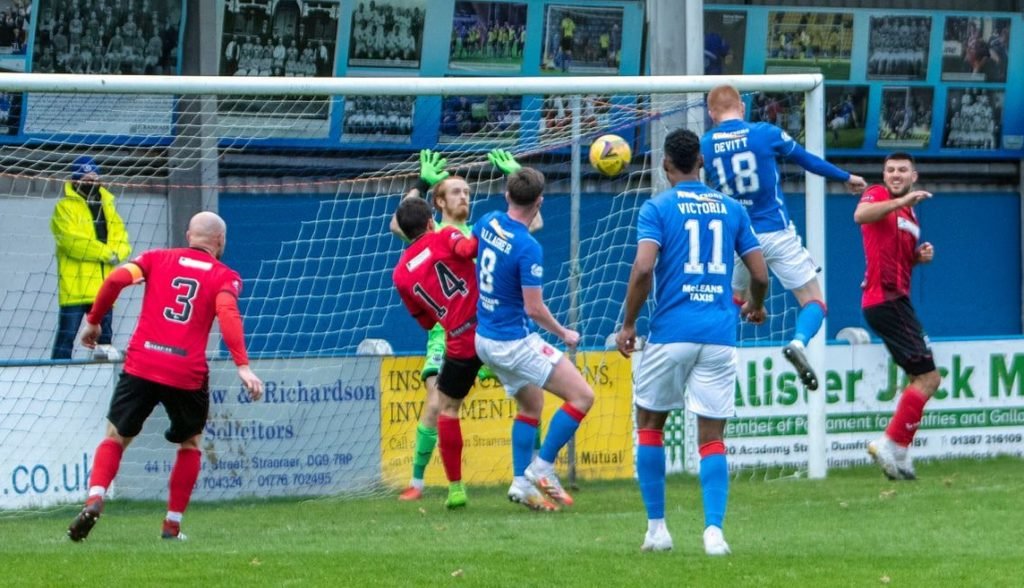 Stranraer
LOSS v Elgin City (H): 1-4 (Devitt)
LOSS v Albion Rovers (H): 2-2 (Sonkur and Paton) Stranraer lost 15-14 on penalties
WIN v Annan Athletic (A): 1-1 (Paton) Stranraer win 5-4 on penalties
LOSS v Montrose (H): 0-1
LOSS v Montrose (A): 4-1 (Own goal)
Annan Athletic
WIN v Cowdenbeath (A): 0-3 (Flanagan, Anderson and Purdue)
LOSS v Ayr United (A): 1-0
LOSS v Stranraer (H): 1-1 (Moxon) Stranraer won 5-4 on penalties
WIN v Hamilton Academical (H): 3-1 (Swinglehurst, Fulton and Purdue)
DRAW v Cowdenbeath (H): 0-0
Last time out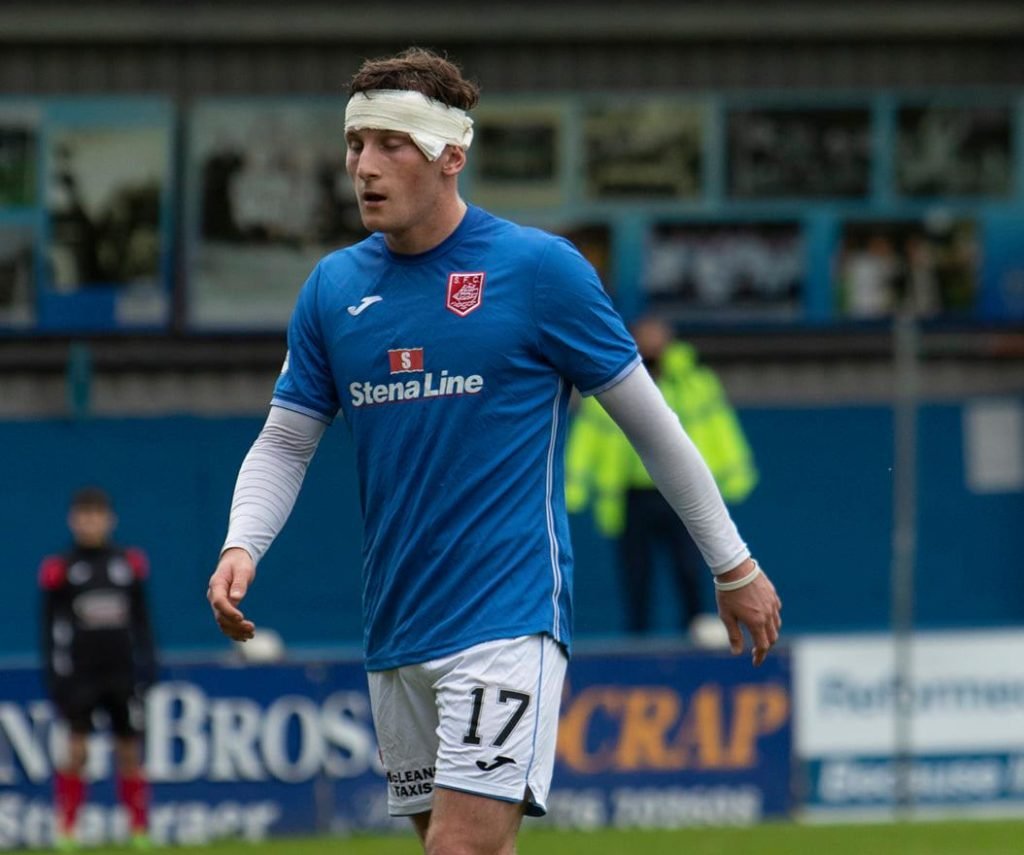 Stranraer v Elgin City: Fleming, Cummins (Victoria 55), McManus, Devitt, Robertson, Burns, Gallagher, Millar, Duffy (Orr 55), Stirling, Paton (Elliott 34).
Not used: McIntyre, Hamill and Walker.
Cowdenbeath v Annan Athletic: Pettigrew, Clark, Douglas, Swinglehurst, Hunter, Moxon, Purdue (Docherty 80), Splaine, Flanagan (Smith 69), Wright, Anderson (Fleming 89).
Not used: Watson, Emmerson, Currie and Mitchell.
Referee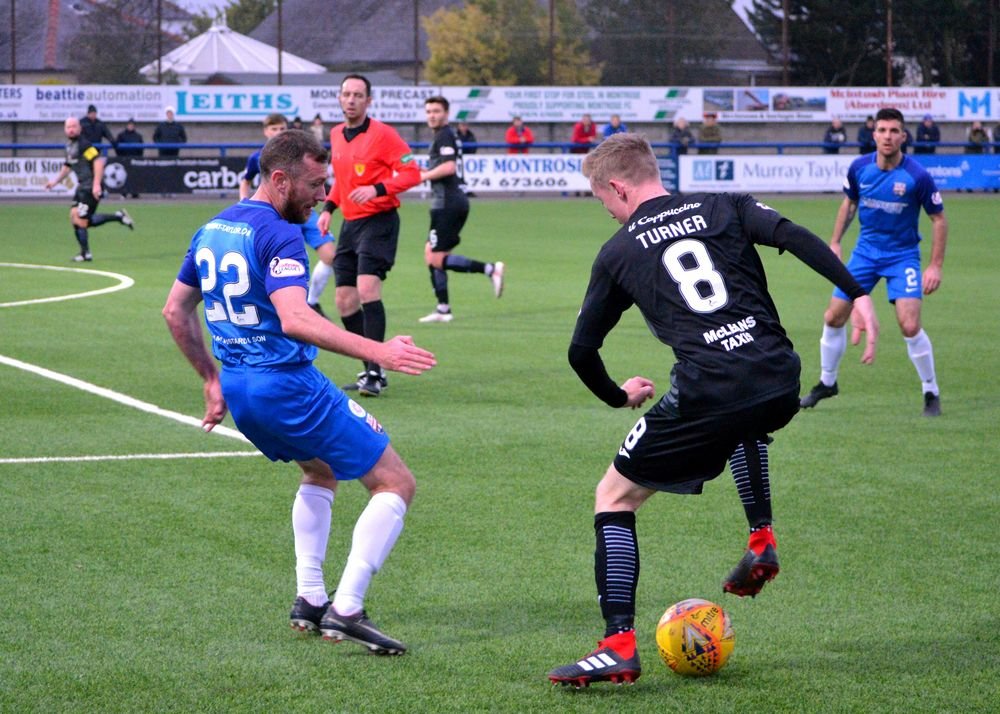 Three times Barry Cook took charge of a Stranraer game last season, with each of those encounters taking place on the road.
The most recent came at Airdrie in January when there were more bookings than goals. The match finished 0-0, with Sean Crighton booked for the hosts and yellow cards for Scott Robertson and Carlo Pignatiello in the Stranraer team.
Annan fans will need to go back to March last year for Mr Cook's last trip to Galabank. That saw the hosts emerge as 2-1 winners over Queen's Park, with Tony Wallace's double sealing all three points. David Galt found the net for the Hampden side.
Coverage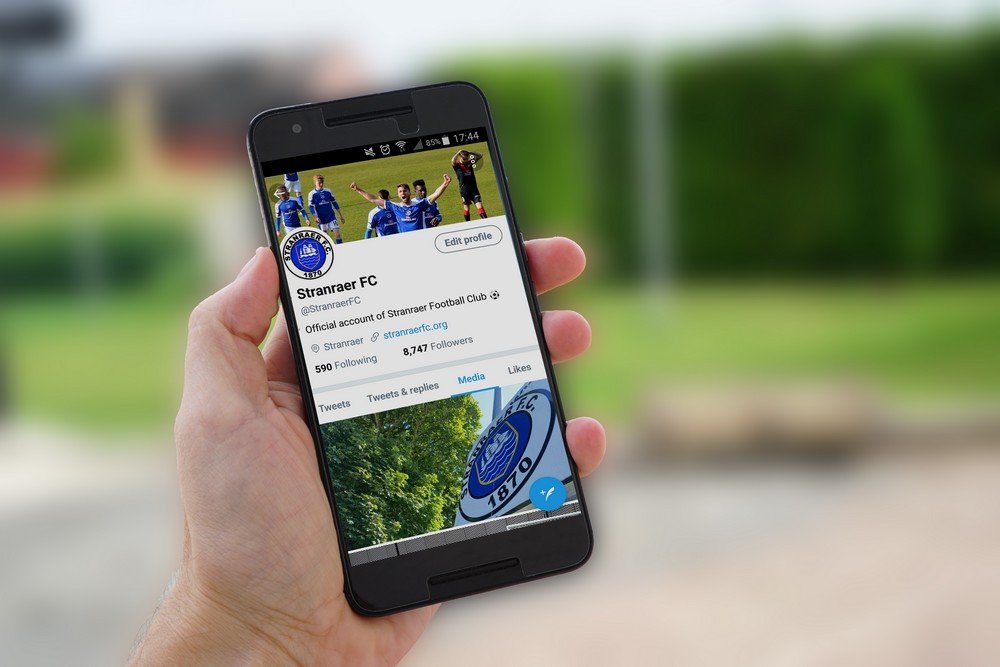 Saturday's live video coverage is only available via the home side's website. Annan use the Pixellot automated camera system, and the match costs a few pounds more at £10.
We aim to bring you some live score updates on Twitter, with extended highlights, commentary and interviews later in the weekend.
You can also follow the latest play-by-play updates via your choice of football website or app.