Points not games in hand is the message from Scott Robertson.
Stranraer and Annan Athletic are the only League Two sides in league action tomorrow and both teams could move up the table with a win.
The match will mean both the Blues and the Galabankies have played a game more than their rivals but Robertson would rather have the points in the bag than the prospect of a game in hand.
He said: "It is a massive game on Saturday.
"If we go and win on Saturday we can be sitting third.
"It was the same last Saturday where if we won the chances were we would be joint third.
"Obviously, we did not win but the way the results went it means we still could.
"We are the only teams playing this weekend.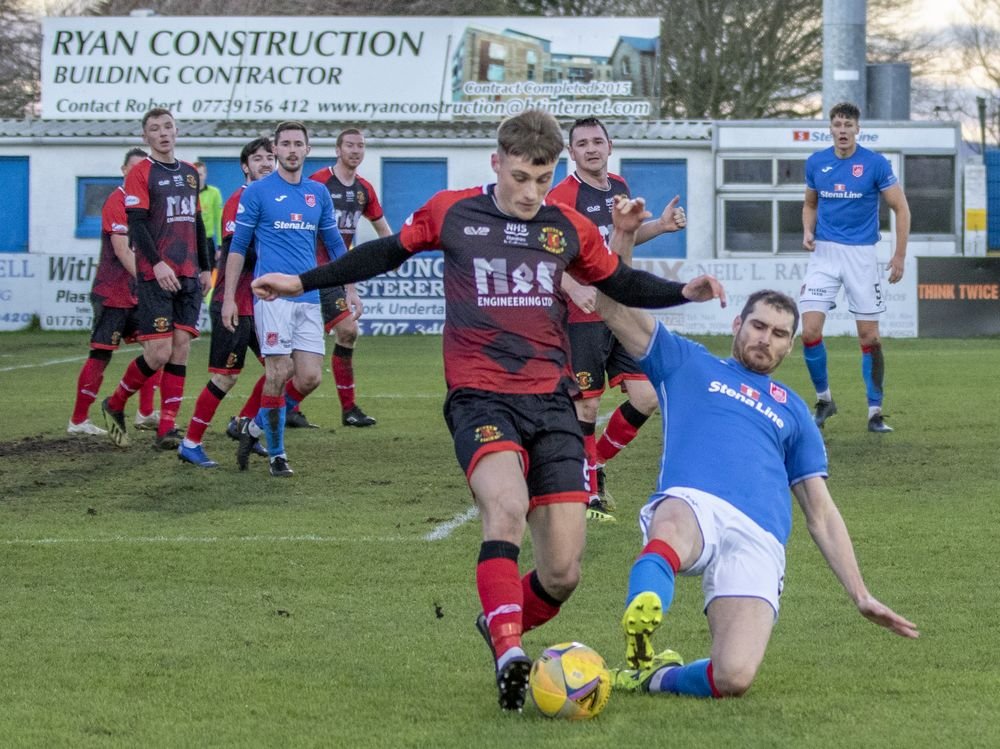 "Regardless of whether we have played a game more, you look at the table and are joint third and it gives you a wee boost.
"You are up there on merit and the other teams have a game in hand but they might be playing each other or they might not win.
"One hundred per cent it is better to have the points on the board."
Robertson and his team-mates missed out on the chance of moving into the play-off places last weekend when they lost out to an Albion Rovers side who are now six games unbeaten.
The defeat extended Stranraer's winless run away from home to seven league contests.
The player/first team coach was unable to put his finger on the reason for the side's failure to pick up three points outside of DG9.
He said: "Last year, it was the opposite.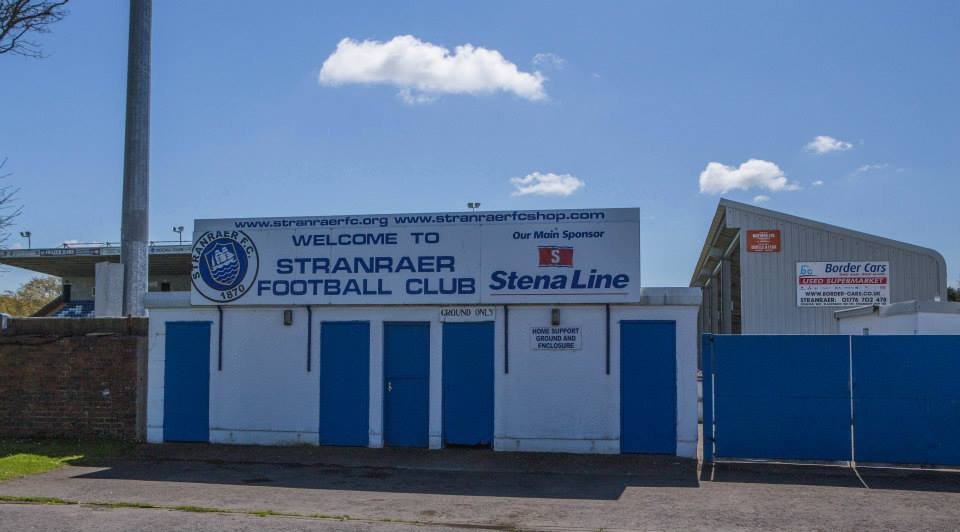 "We were not great at home and I'm not sure why."
Stranraer's home form has been the basis for their play-off challenge this term.
Out of the visiting sides, only Elgin City have taken three points on their trip to Stair Park.
For Robertson, there is one other reason that he wants three points tomorrow.
The fans' favourite, who earlier this season reached 300 appearances for Stranraer, will celebrate his 35th birthday.
He said: "Hopefully, that's a lucky omen!"
Last meeting
Annan Athletic 1-1 Stranraer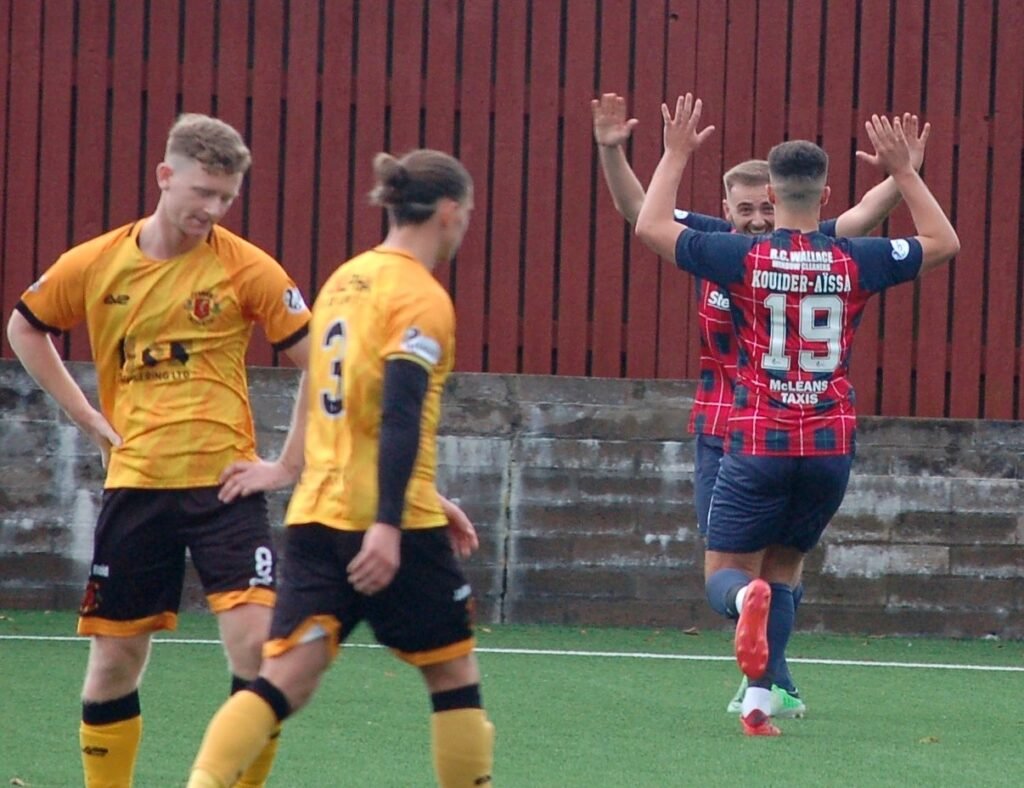 Dean Hawkshaw had scored in under a minute at Galabank last season and Annan came close to matching it earlier this campaign.
Josh Galloway won a free-kick just outside the box and picked himself up to curl home the opening goal.
Stranraer pushed to get a leveller and it came in fine fashion as James Hilton floated a lovely lob over Greg Fleming from the edge of the box.
Annan Athletic: Fleming, Steele, Lowdon, Hooper, Swinglehurst, Lyon, Wallace, Docherty, Luissint (Johnston 72), Galloway, Goss.
Not used: Kilsby, Barnes, Williamson, Hunter, McCartney, McMenamin and Mitchell.
Stranraer: Scullion, Robertson, Girvan, Watt (Ellis 82), McIntosh, Brady, Woods, Hawkshaw, Grant (McLean 46), Eze (Kouider-Aissa 46), Hilton.
Not used: Dunn, Gallagher, Walker, Forrest and O'Connor.
Last five meetings
Annan Athletic 1 Stranraer 1 (Galloway; Hilton) at Galabank on October 15, 2022
Stranraer 1 Annan Athletic 0 (Woods (Pen)) at Stair Park on July 30, 2022
Annan Athletic 4 Stranraer 1 (Wallace, Barnes, Garrity and Clark; Hawkshaw) at Galabank on March 5, 2022
Stranraer 1 Annan Athletic 1 (Watson; Goss) at Stair Park on January 2, 2022
Annan Athletic 2 Stranraer 2 (A Smith and Moxon; R Smith and Woods) at Galabank on November 6, 2021
Last five games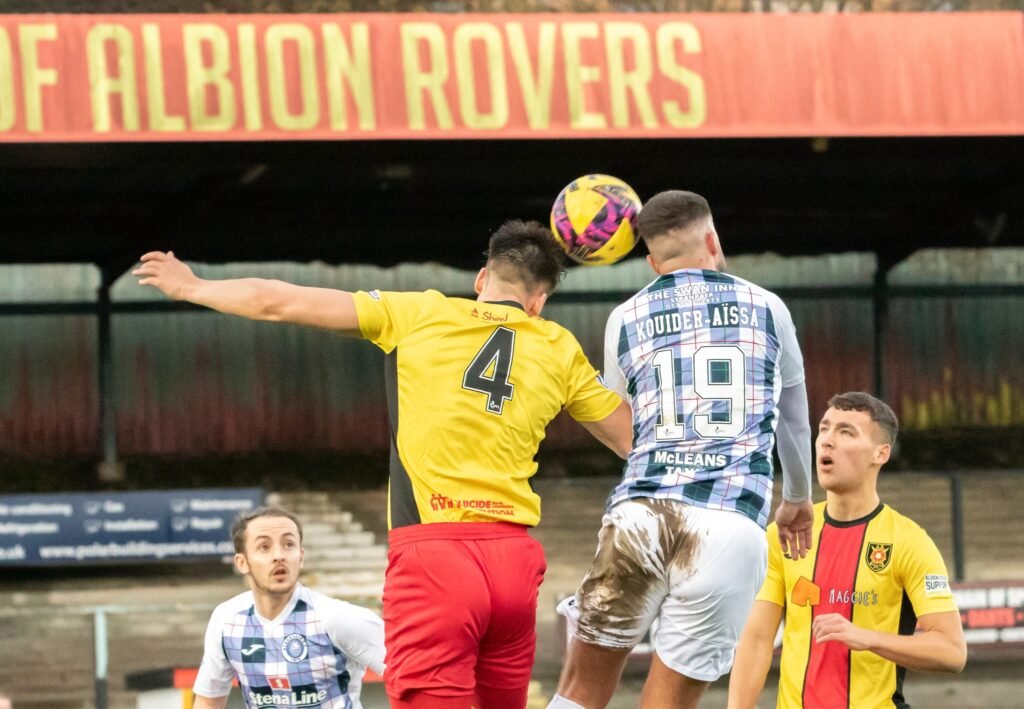 Stranraer
LOSS v Albion Rovers (A): 1-0
WIN v Stenhousemuir (H): 3-2 (Hilton, Grant and Gallagher)
LOSS v Dumbarton (A): 2-0
WIN v Forfar Athletic (H): 1-0 (Hilton)
LOSS v Fraserburgh (A): 1-2 (Girvan)
Annan Athletic
LOSS v Elgin City (H): 1-3 (Lyon)
WIN v Stirling Albion (A): 0-2 (Goss and Johnston)
WIN v Forfar Athletic (A): 1-4 (McCartney, Goss x2 (Pen x1) and A Smith)
LOSS v Dumbarton (H): 0-1
LOSS v Pollok (A): 4-3 (McCartney x2 and Williamson)
Last time out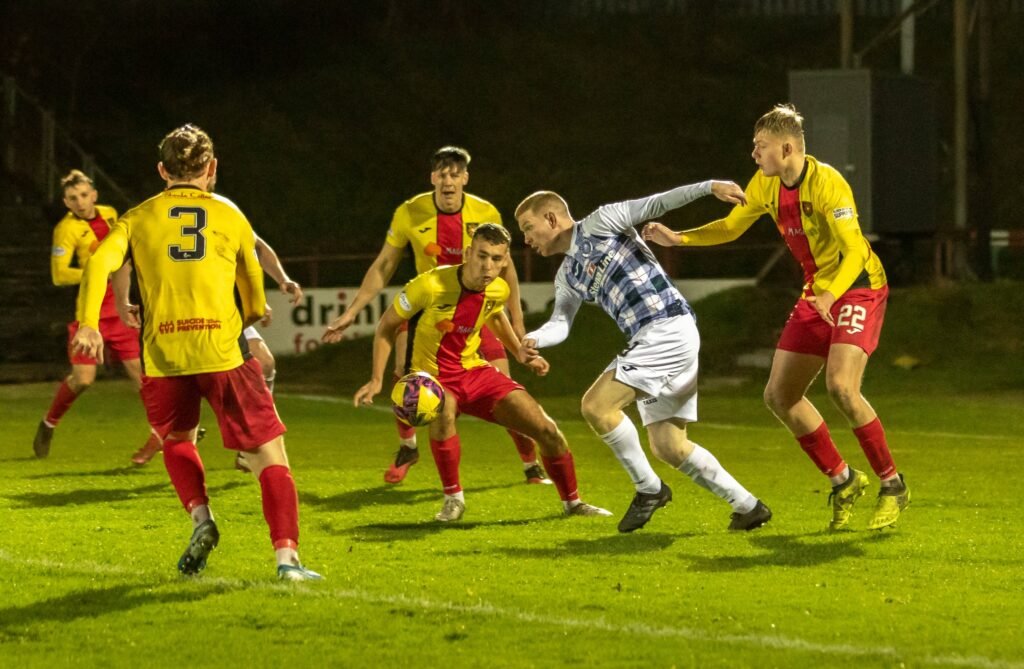 Stranraer
Lineup v Albion Rovers: Scullion, Robertson, Ross, McIntosh, Gallagher, Hawkshaw (Ellis 64), Forrest (Brady 81), McLean (Walker 64), Grant (Watt 82), Hilton, Kouider-Aissa (Malcolm 74).
Not used: Dunn, Eze and O'Connor.
Annan Athletic
Lineup v Elgin City: Fleming, Barnes (Johnston 46), Williamson (Swinglehurst 66), Hooper, Kilsby, Lyon, Wallace (Galloway 89), Luissint, McCartney (A Smith 46), Goss, Muir.
Not used: Steele, Lowdon, Docherty, Hunter and Mitchell.
Five facts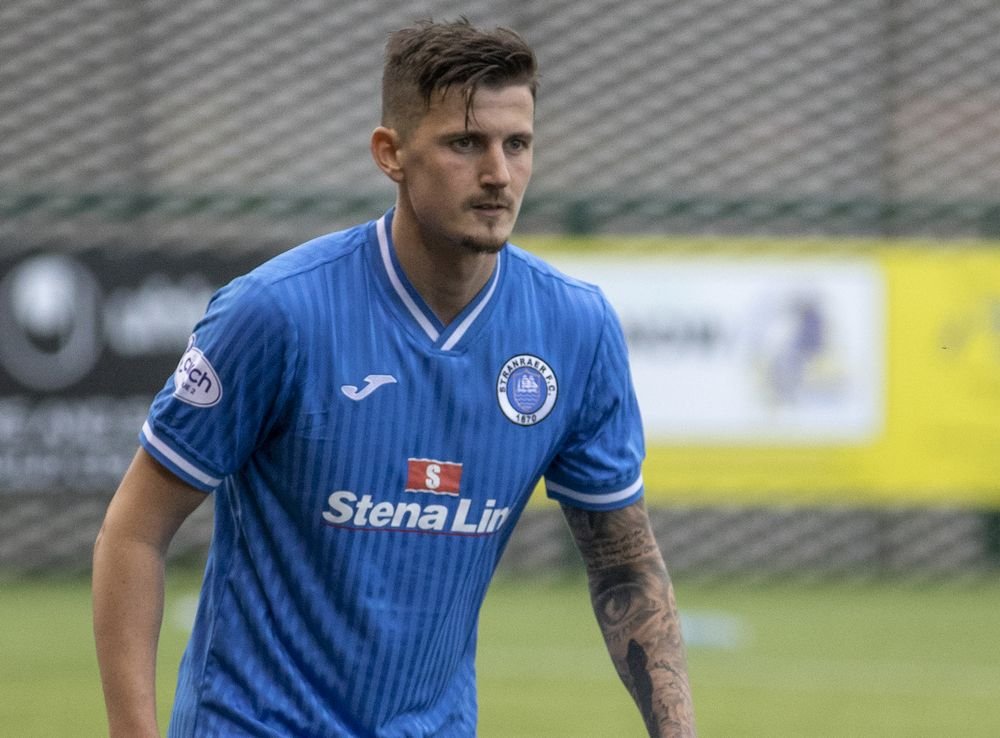 1. Long-serving defender and now player/first team coach Scott Robertson celebrates his 35th birthday tomorrow. He has played 10 times against Annan, with five draws, three defeats and two wins. The latest win came at the beginning of last year when Stranraer won 2-0, thanks to goals from Tom Orr and Ruari Paton. The line-up was: Fleming, Robertson, Cummins, Sonkur, McManus, Gallagher, Stirling, Millar, Duffy (Yates 74), Paton (Victoria 83), Orr (Elliott 83). Not used: Burns, McIntyre, Devitt, Hamill, Hilton and Walker.
2. The Stair Park faithful will have to cast their mind back more than a decade to remember the last time they won both encounters with Annan at home in a season. Both of those games finished 4-2 as Stranraer took 12 points out of 12 against their fellow Dumfries and Galloway side. In September 2011, Chris Aitken and Stuart McColm scored doubles in the win at Stair Park and Stranraer came from a goal down to win 4-2 on Hogmanay. Sean Winter scored twice while Stephen Stirling netted from the penalty spot and Craig Malcolm netted two minutes from time.
3. Stranraer have won five games this campaign and each of those three points came at Stair Park. Meanwhile, Annan have won six games this season and half of those triumphs have come away from Galabank.
4. Four Annan players have scored their only goal for the club against Stranraer. Josh Galloway scored at Galabank earlier this campaign while Cameron Clark and Charlie Barnes both netted in last season's 4-1 win in Annan. Przemyslaw Dachowicz scored when Stranraer won 2-1 at the beginning of Brian Reid's second season in charge. In comparison, Ross Smith is the only Stranraer player to have scored his one and only goal in a blue shirt against Annan.
5. Only four Stranraer outfield players have never enjoyed that goalscoring feeling for the Blues. Sean McIntosh has made 35 appearances, Dylan Forrest (18), Scott Dunn (7) and Ikechi Eze (6).
Admission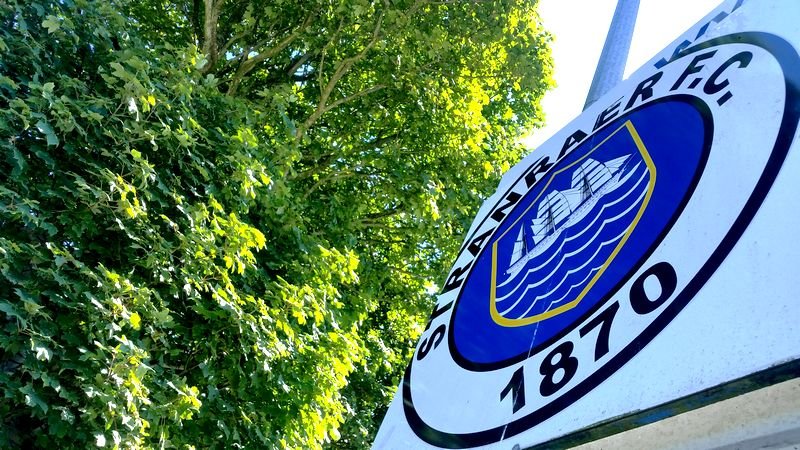 Entry for home league games this season is on a 'pay at the gate' basis.
Pricing is as follows:
Adult – £15
Concession – £10
12 to 16 Years Old – £5
Under 12 – FREE
Photos: Bill McCandlish