A more positive relationship with Lady Luck could help Stranraer end 2022 on the front foot, according to Scott McLean.
The Blues continued their impressive home record at the weekend as James Hilton's first half strike meant three points against Forfar Athletic.
Jamie Hamill's men sit just two points outside of the play-off places ahead of a trip to Dumbarton.
McLean felt the club's position would be even rosier if luck had been on their side on a few occasions.
He said: "I would not say we have underperformed but I would say a good bit of football is about luck.
"We have been on the wrong side of it sometimes in terms of maybe conceding late goals against Bonnyrigg and East Fife.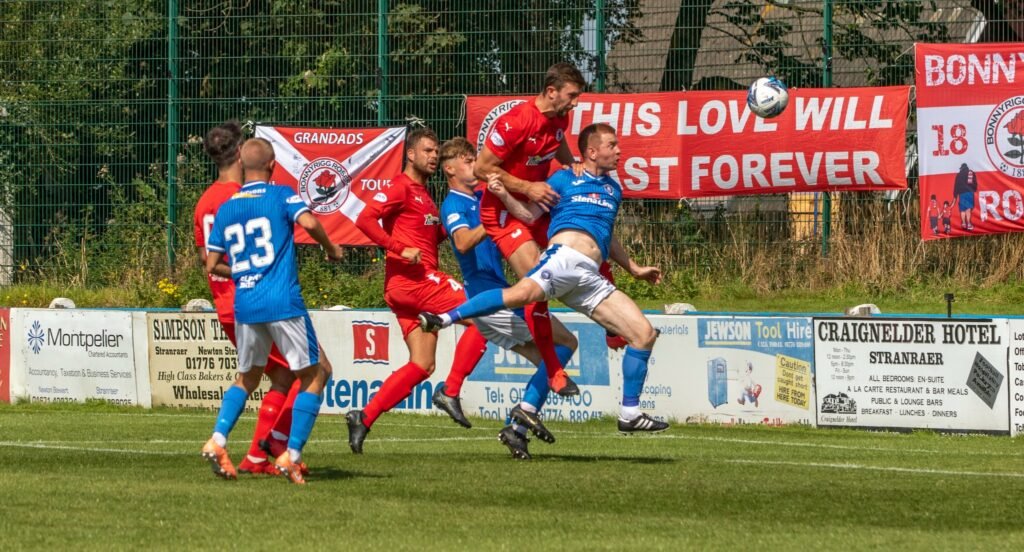 "It's just been little errors of judgement and stuff like that.
"I would say in terms of quality and stuff like that we have only got our eyes on one end of the table."
Hilton's strike midway through the first half ensured the Blues bounced back from a Scottish Cup exit at the hands of Fraserburgh.
Stranraer had the better chances against Forfar in the first half but Gary Irvine's men saw a lot more of the ball after the break.
However, despite that increase in possession, they could not find a way past Luke Scullion or the three-man defence.
McLean, who was an unused substitute, said: "I think the boys dug in well.
"Obviously, to bounce back from last week's shock result is full credit to the boys in there.
"They have all dug in well and got the three points.
"You can see the quality in the Stranraer dressing room.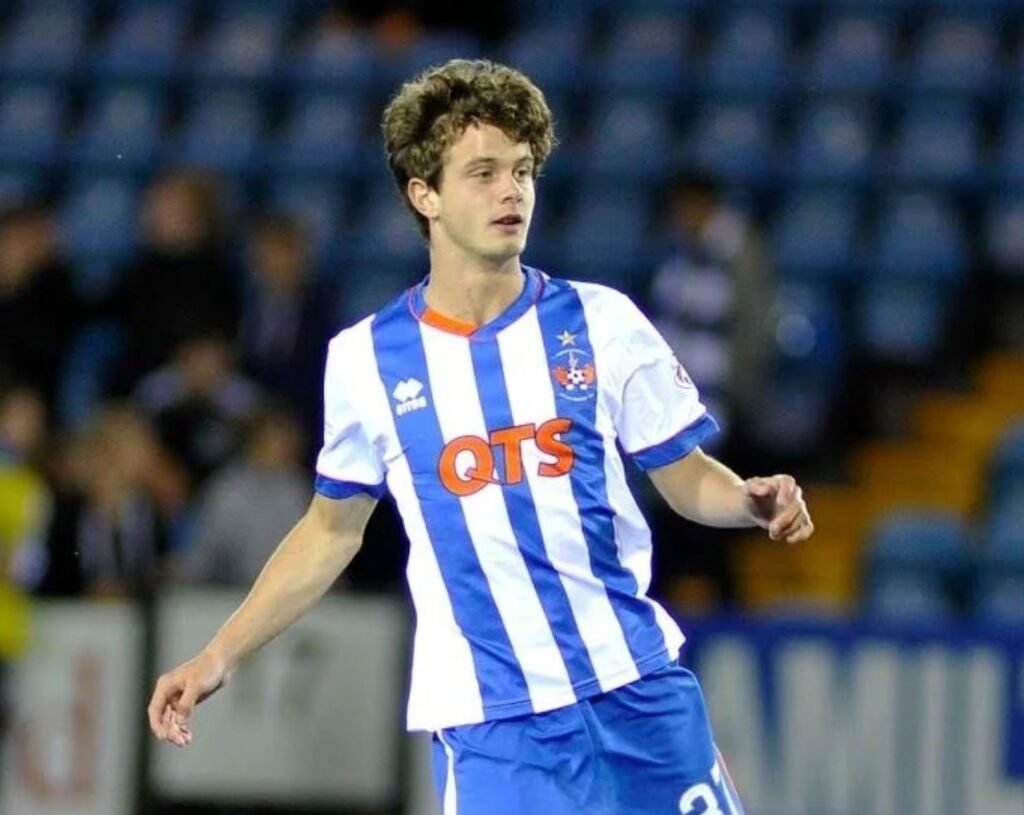 "We are probably not where we should be in terms of league position but if we perform like that and everybody works as hard as that then there is only one way that the club is going to go."
The three points also meant Stranraer have only lost one of their last five league contests.
However, just two of the side's 16 points have come on the road.
Despite that, McLean, who joined the Blues this summer and has made 16 appearances, was confident Stranraer could end the year on a high.
He said: "You look at the fixtures coming up and it is games where you are looking to, hopefully, go and pick up points.
"Coming into the winter period, you are uncertain about games being on or off.
"You are just trying to get momentum going and get as many points as you can on the board.
"Hopefully, that will see us climb up the table."
Last meeting
Stranraer 3-2 Dumbarton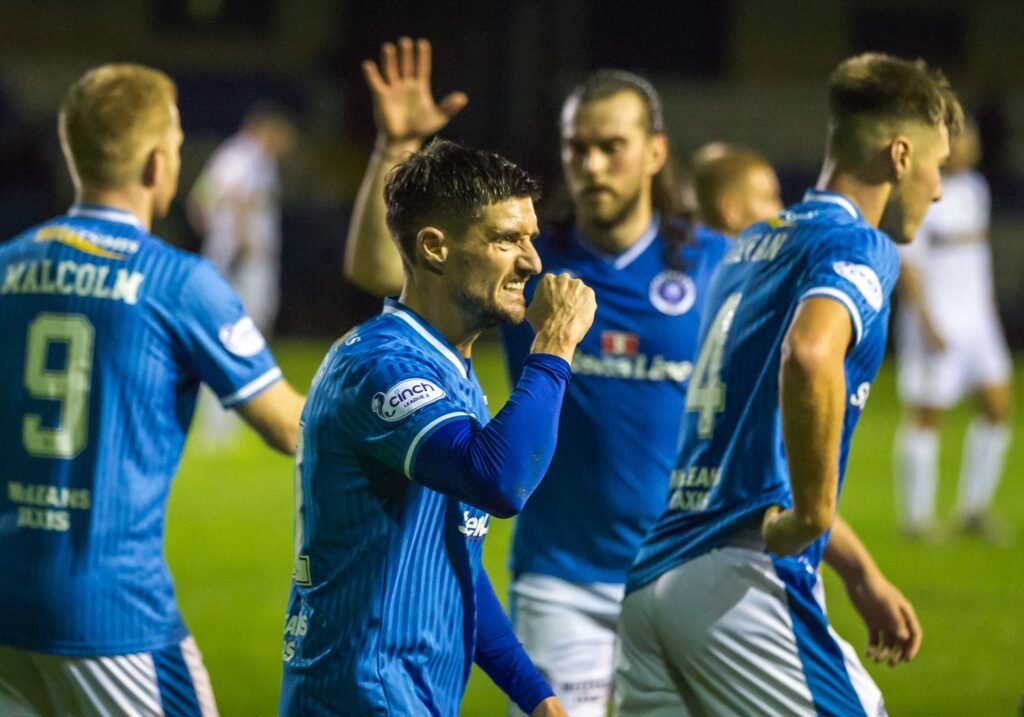 A rollercoaster match between Stranraer and Dumbarton in September ended with the Blues taking all three points.
Jamie Hamill's men had created plenty of chances in the first half but it was the second half where all the action was. James Hilton opened the scoring and Matty Grant smashed home his first for the club to put the Blues well on top.
However, Dumbarton mounted an impressive fightback with Martin McNiff bundling home from close range. The Sons then struck the woodwork before Stranraer got themselves in a horrible mess and Dylan Forrest was sent off.
Joe McKee levelled from the spot but there would be one last twist as Paul Woods burst forward, won and scored a penalty.
Stranraer: O'Connor, Robertson, Girvan, Ross, Watt (Ellis 89), Hilton (Brady 83), Woods, Hawkshaw (Malcolm 83), Forrest, Grant, Eze.
Not used: Dunn, McIntosh, Walker, McLean, Duffy and Downie.
Dumbarton: Long, McGeever, Buchanan, Lynas, McNiff, Wilson (MacLean 54), Gray, Blair, Orsi (Wallace 54), Love (McKee 86), Byrne (Garrity 61).
Not used: Broun.
Last five meetings
Stranraer 3 Dumbarton 2 (Hilton, Grant and Woods (Pen); McNiff and McKee (Pen)) at Stair Park on September 20, 2022
Dumbarton 1 Stranraer 0 (Wilson) at C&G Systems Stadium on May 11, 2021
Stranraer 0 Dumbarton 0 at Stair Park on May 8, 2021
Dumbarton 1 Stranraer 1 (Tierney; Hilton) at C&G Systems Stadium on December 28, 2019
Stranraer 0 Dumbarton 0 at Stair Park on October 19, 2019
Last five games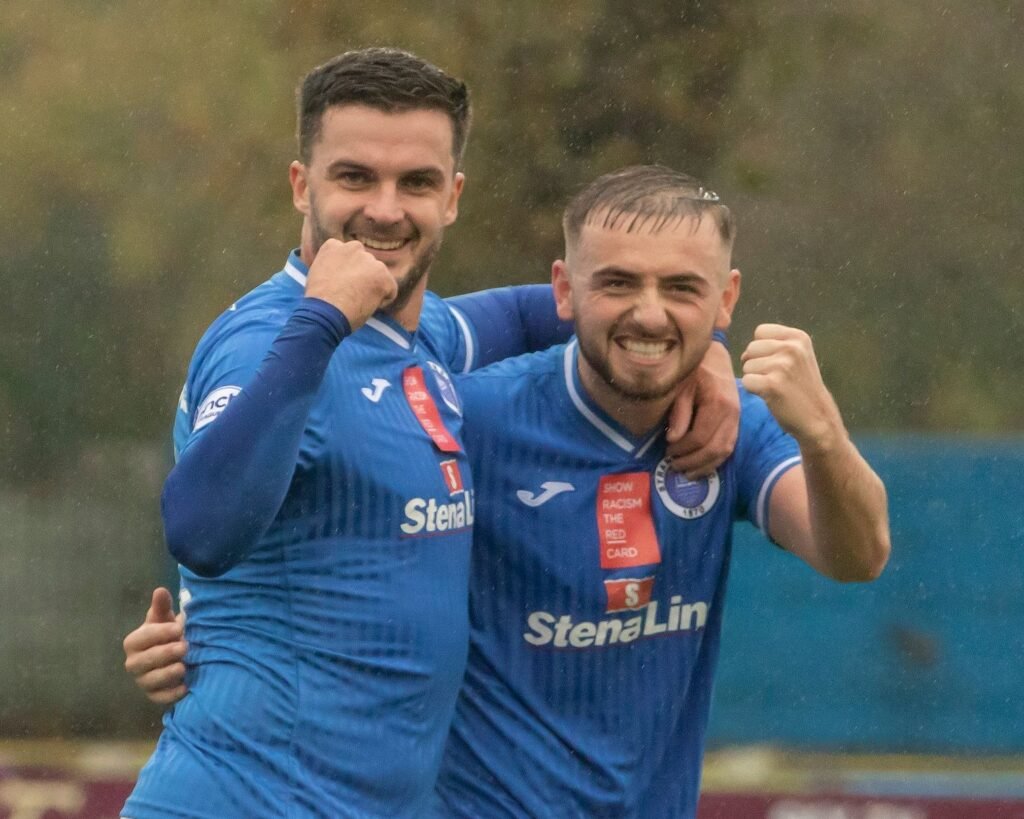 Stranraer
WIN v Forfar Athletic (H): 1-0 (Hilton)
LOSS v Fraserburgh (A): 1-2 (Girvan)
DRAW v Annan Athletic (A): 1-1 (Hilton)
LOSS v Elgin City (H): 2-3 (Woods (Pen) and Hawkshaw)
WIN v Albion Rovers (H): 2-1 (Robertson and Kouider-Aissa)
Dumbarton
WIN v Annan Athletic (A): 0-1 (Wylde)
WIN v Cumnock Juniors (A): 1-3 (Carswell (Pen), Buchanan and Gray)
DRAW v Albion Rovers (H): 1-1 (Carswell (Pen))
LOSS v Stirling Albion (A): 6-0
DRAW v Forfar Athletic (A): 0-0
Last time out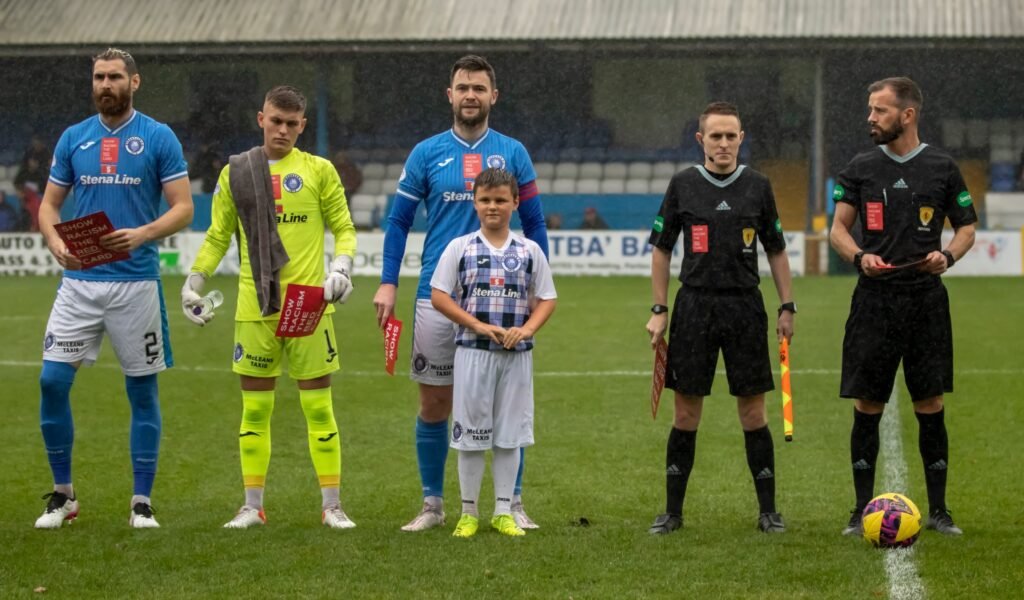 Stranraer v Forfar Athletic: Scullion, Robertson, Girvan, McIntosh, Hilton, Gallagher (Brady 67), Woods (Ellis 45), Hawkshaw (Watt 81), Forrest, Grant (Walker 81), Kouider-Aissa.
Not used: McLean, Eze and O'Connor.
Annan Athletic v Dumbarton: Long, Buchanan, Lynas, McNiff, Wylde (Wilson 75), Carswell, McKee, Gray, Blair (Garrity 75), Orsi (McGeever 88), MacLean.
Not used: Broun.
Five facts
1. Match-winner last week and birthday boy this week, James Hilton had another reason to celebrate ahead of tomorrow's game. The frontman turned 25 on Wednesday.
2. Stranraer's last victory at Dumbarton came on December 22, 2018. On that occasion, Kyle Turner scored the only goal of the game.
3. In the 2007/08 season, Stranraer picked up 12 points out of 12 against Dumbarton. At the beginning of September, Michael Mullen and Gregory Tadé scored in a 2-0 win at Stair Park. It was the same score in Dumbarton in December with Mark Stewart and Danny Mitchell on target. A third 2-0 win took place at Stair Park as Tadé and Ian Cashmore found the net. Finally, Tadé scored his third goal in the games in Dumbarton in March.
4. Unbeaten at home in the league this season, Dumbarton's last loss at the C&G Systems Stadium came against Falkirk on March 19.
5. The last league meeting at the C&G Systems Stadium was in December 2019. On that occasion, Ryan Tierney appeared to have secured three points for the hosts when he scored with five minutes left. Fortunately, James Hilton popped up with a near immediate equaliser. The Stranraer team on that day was: Currie, Allan, Cummins, Pignatiello (Dunn 85), McIntyre, McManus, Hilton, Stirling, Elliott, Jones, Dangana (Agnew 76). Not used: Phillips and Burgess.
Photos: Bill McCandlish, James Verity