The play-off dream remains alive and kicking for Stranraer goalscorer Craig Ross.
Victory over Edinburgh City last Friday evening narrowed the gap between the Blues and the top four to six points.
Six games remain and Stranraer remain outsiders to take one of the division's three promotion play-off places.
But Ross has vowed the squad will push until the end of the season to try to make it a reality.
He said: "We want to go to the play-offs.
"I know it is going to be a tough ask but, as a squad, we are definitely confident of getting there.
"We've got a wee run going and I am pretty confident that we can do well again on Saturday.
"We have just got to focus on ourselves and if we focus on ourselves then hopefully the teams above us, like Stenhousemuir and Edinburgh City, drop points.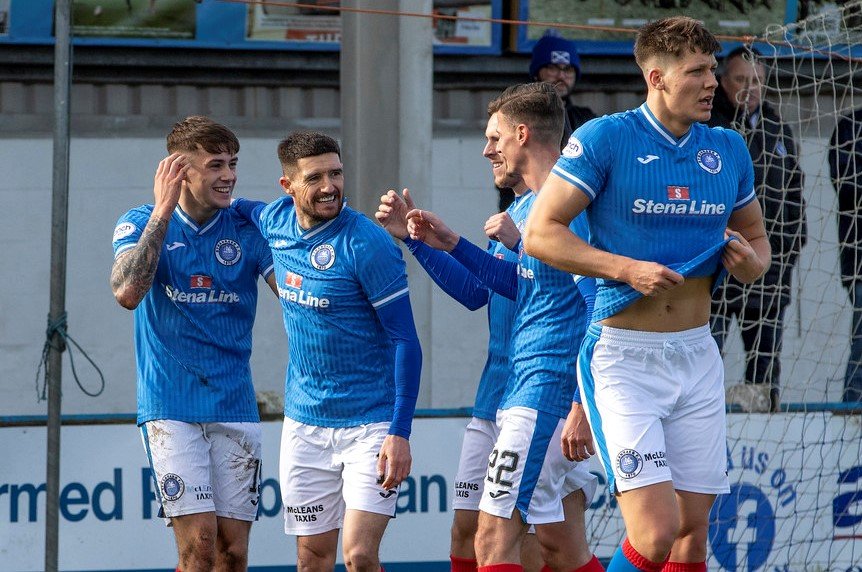 "Then, we are more than capable of capitalising on that.
"We are only looking up now for fourth place and hopefully we can keep this run of games going and climb up the table."
Ross and defensive colleague Sean Burns were on the scoresheet on Friday for the second week in a row after they had found the net against Cowdenbeath.
Two headers for Ross took his tally for the season to three, having also found the net against Elgin City.
The 19-year-old described the win at Ainslie Park as "a very important result".
He said: "We knew they had obviously beaten us a few times this season and we were still to take a point off of them.
"A win was the main goal on Friday and to take points off of them, which we probably should have done on all three times we have played them.
"To get that on Friday night was really good and keeps us in contention for the play-offs as well."

Tomorrow (Saturday) brings another opposition that Stranraer have not yet beaten this season.
Stirling were winners at Stair Park back in August and the two games since then have both finished in draws.
The defender, who has played both right back and centre half this campaign, vowed to give it his all, despite knowing he was edging closer to suspension.
He said: "If I am being honest, I'm surprised it took me 19 games to get a booking.
"Some of them have been really soft, some were deserved, but I didn't really want them all to come at one time.
"I think I'm one booking away from suspension so I am having to watch myself.
"But if a booking needs to get made then I will take one for the team."
Last meeting
Stranraer 3-3 Stirling Albion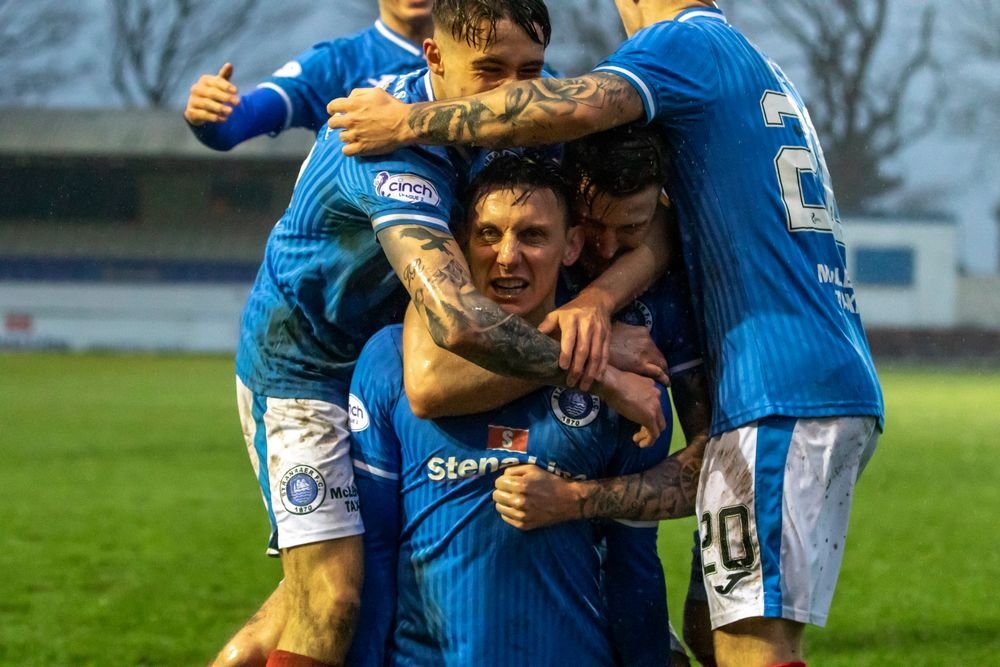 A last minute penalty saw Stranraer salvage a point against Stirling Albion in January.
Jack Leitch had opened the scoring when Jack Baker could not hold Dale Carrick's shot but Stranraer then equalised through Tommy Muir when Blair Currie could only push out an Ayrton Sonkur header.
Darryl Duffy then produced a clever finish to put the hosts in front but a double change from Darren Young would prove vital.
First, Dylan Mackin levelled the scores and then within five minutes Adam Cummins headed the visitors back in front.
However, Scott Robertson was brought down in the last minute and Matty Yates kept his cool to beat Currie.
Stranraer: Baker, Robertson, Sonkur, Ellis, Ross, McIntosh, Gallagher, Woods (Brady 85), Muir (Watson 69), Walker (Yates 46), Duffy (Hawkshaw 69).
Not used: Burns, Smith and Scullion.
Stirling Albion: Currie, McGeachie, Hancock, McNiff (Cummins 62), McGregor, Grant, Roberts, Leitch (Banner 88), Flanagan (Mackin 74), Carrick, Francis (Moore 74).
Not used: Creaney, Heaver and Law.
Last five meetings
Stranraer 3 Stirling Albion 3 (Muir, Duffy and Yates (Pen); Leitch, Moore and Cummins) at Stair Park on January 15, 2022
Stirling Albion 1 Stranraer 1 (Cummins; Yates) at Forthbank Stadium on October 16, 2021
Stranraer 0 Stirling Albion 3 (Mackin, Grant and McGeachie) at Stair Park on August 21, 2021
Stirling Albion 2 Stranraer 2 (McGeachie and Byrne; Own goal and Duffy) at Forthbank Stadium on May 1, 2021
Stirling Albion 0 Stranraer 1 (Stirling) at Forthbank Stadium on April 13, 2021
Last five games
Stranraer
WIN v Edinburgh City (A): 1-2 (Ross and Burns)
WIN v Cowdenbeath (H): 3-0 (Burns, Ross and Woods)
LOSS v Annan Athletic (A): 4-1 (Hawkshaw)
DRAW v Albion Rovers (H): 0-0
DRAW v Stenhousemuir (H): 1-1 (Duffy)
Stirling Albion
LOSS v Albion Rovers (H): 0-1
LOSS v Annan Athletic (H): 0-3
WIN v Forfar Athletic (A): 0-1 (Francis)
WIN v Cowdenbeath (H): 2-1 (Carrick x2)
LOSS v Stenhousemuir (H): 0-1
Last time out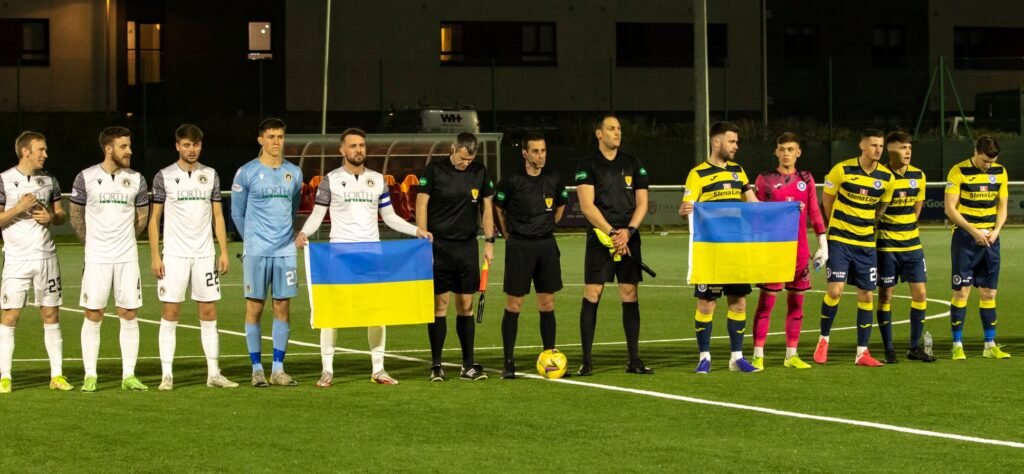 Stranraer v Edinburgh City: Scullion, Burns, Sonkur, Ross, McIntosh, Brady, Gallagher, Woods (Hilton 85), Hawkshaw (Walker 80), Muir (Mullen 89), Watson (Yates 80).
Not used: Robertson, Ellis, Smith and Baker.
Stirling Albion v Albion Rovers: Currie, Dunsmore, McGregor, McGeachie, Cummins, Banner, Paterson (Francis 73), Roberts, Flanagan (Laird 89), Moore, Mackin.
Not used: Creaney, McNiff, Grant, McLean and Law.
Five facts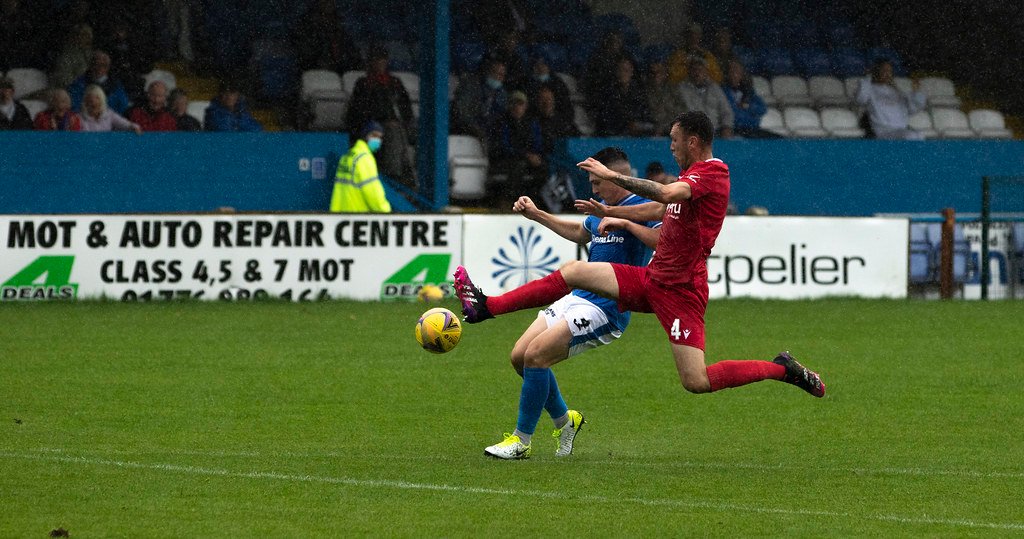 Goalscorer extraordinaire Sean Burns has found the net in his last two matches. That is his best tally since the 2017/18 season when he scored three for Queen's Park. That saw him find the net in two games against Albion Rovers, with his third goal the winner against Stranraer at Stair Park.
If Stranraer can secure an away win at Forthbank, it would be the second time this campaign that they have won three games in a row. At the end of November, Jamie Hamill's team defeated Elgin City (1-0), Stenhousemuir (1-4) and Cowdenbeath (2-0).
Stirling were 8-2 winners at Stair Park in January 2009. The biggest away win for Stranraer at Forthbank came with a 5-2 triumph a week before Christmas in 1999. On that occasion, Ian Harty scored a treble while Jamie Smith and Paul Ronald also found the net. John McQuade and Paul McGrillen scored for the hosts. The Stranraer team was: McGeown, Black, Wright, Smith, Jenkins, Ramsay, MacDonald, Harty, Blaikie (Abbott 71), Ronald, Walker. Not used: Bell and Donnelly.
In the last four meetings between the two sides, Stranraer have started each contest with a different goalkeeper. Greg Fleming was in goals for the final meeting last season. Curtis Lyle was between the posts for the 3-0 defeat at Stair Park, with Luke Scullion starting the 1-1 draw at Forthbank. The most recent contest in Wigtownshire had Jack Baker in the starting line-up. In contrast, Blair Currie has started each of those meetings for Stirling.
Former Stranraer defender Adam Cummins has scored twice for Stirling Albion – with both goals coming against the Blues.
How to watch

Admission prices at Forthbank are as follows:
Adults £14
Seniors (aged 65 and over) £10
Students (with valid ID) £5
U17s £5
U12s FREE (when accompanied by a paying adult)
As with Kelty Hearts and Edinburgh City, Stirling Albion no longer offer any live streaming coverage.