Jamie Hamill has urged for patience as the manager builds his squad for next season.
Already, 11 players have re-signed for Stranraer ahead of the 2022-23 campaign.
However, that first fresh face through the door has so far proven elusive.
The manager spoke to the club website on Thursday night – just after he had been out meeting further potential targets.
He said: "Hopefully, in the next couple of weeks we will be adding fresh faces to the squad.
"That is going to help the boys that we have already got signed up.
"There will definitely be boys coming in and it is just a matter of time.
"It is frustrating for me and I want to get things rolling."
Hamill stressed it was important to get the right players signed and not simply get players in as quickly as possible.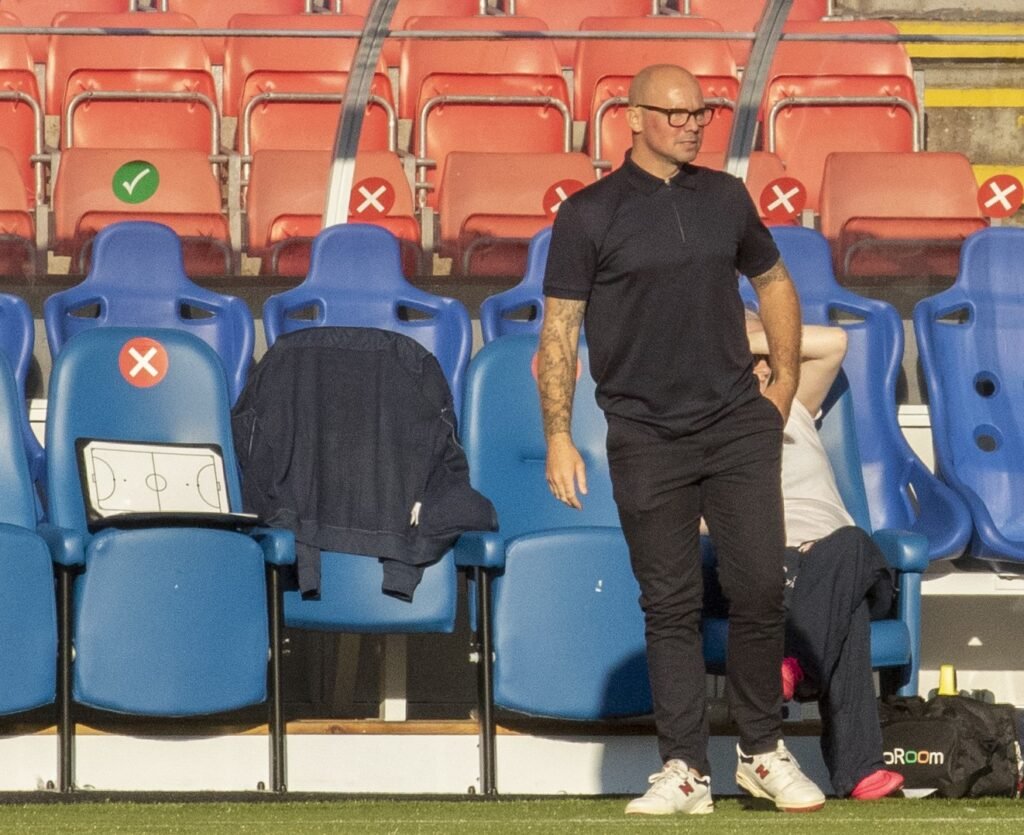 He added: "I'm frustrated – just like every Stranraer fan.
"I want Stranraer to have a good season next year – and we will definitely have that.
"We cannot go out and sign players for the sake of signing players, just to get a picture out on social media."
One aspect of the close season that has progressed is the retention of last year's squad.
Already, Josh Walker, Craig Ross, Anton Brady, Grant Gallagher, Sean McIntosh, Luke Scullion, Dean Hawkshaw, James Hilton and Paul Woods have put pen to paper, as well as player/coach Scott Robertson and player/assistant manager Darryl Duffy.
Only the future of Sean Burns from last year's squad remains uncertain.
The full-back became an increasingly important part of the team as the season progressed.
Hamill said: "With Sean, we are just waiting on his work commitments.
"He is waiting to get confirmation when he is available for training and that is the only reason.
"If it was not for work commitments, he would have signed straight away."
Already, it has been confirmed that Matty Yates, Ayrton Sonkur and Tommy Muir have left the club.
Yates has signed for Stenhousemuir, with Hamill confirming it looked likely when he spoke to the club website on Thursday – before Yates officially made the move.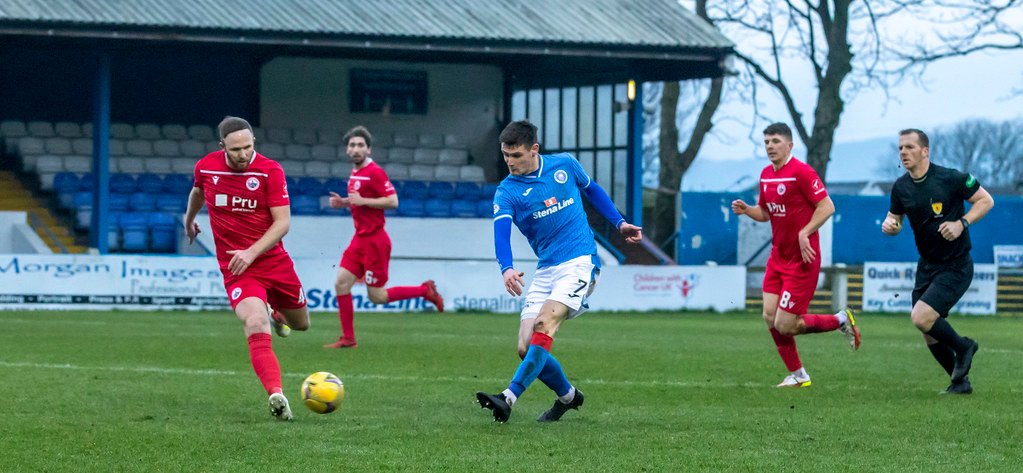 Frontman Muir has already rejoined former club Annan Athletic while it remains to be seen where Sonkur's future lies.
Hamill said: "Tommy goes with my best wishes and Ayrton is the exact same.
"At the end of the day, it was one of those, where they go with my best wishes.
"I'm never going to be one that slags off a player."
Today also marks one year since Hamill stepped into the hot seat following the departure of Stevie Farrell and Frank McKeown to Dumbarton.
Hamill – who is in the top half of the longest serving managers in the Scottish Professional Football League – said: "I have absolutely loved it.
"It has been very, very good.
"Obviously, it has had dips but on the whole I could not be any more happier.
"I have loved my time at Stranraer, we need to kick on now and try to get the players in and get pre-season done.
"Everything at our end is done and we need to try to get a few players through the door.
"I am speaking to Robert Rice and Iain Dougan constantly and I have never drunk so much coffee in my life.
"We are trying to get players and we are chatting over the phone and meeting agents.
"That is all I have done for the last six or seven weeks to get ready for the start of the season."
It is not just the manager who has been busy over the close season.
Groundsman Colin Agnew has been working hard since the end of the season to ensure Stair Park is looking its best when the new campaign kicks off next month.

Various changes and alterations are also being made at the ground, with four closed-doors friendlies arranged away from Wigtownshire.
The Blues are planning to take on Cumbernauld Colts, Falkirk, Ayr and Irvine Meadow, with a fifth game being lined up.