Goalscorer Kyle Girvan has urged his team-mates to put together another unbeaten run after victory over Civil Service Strollers.
Stranraer ended a five-game losing streak with victory over the Edinburgh side in the Scottish Cup.
Saturday's game brings a chance for the club to take that cup success into League Two as Elgin City make the long trip south.
Girvan said: "We need to kick on now.
"Hopefully, we can be in a good position going into the New Year.
"That is the goal and to be in the play-off positions.
"We don't need to panic because it is so early on in the league.
"You saw last year how close it was towards the end of the season.
"We were only about four points off of reaching the play-offs and from getting relegated.
"There is plenty of time yet."
Victory at Christie Gillies Park was Stranraer's first in the competition since April 2021 and a win at the Dudgeon Park home of Brora Rangers.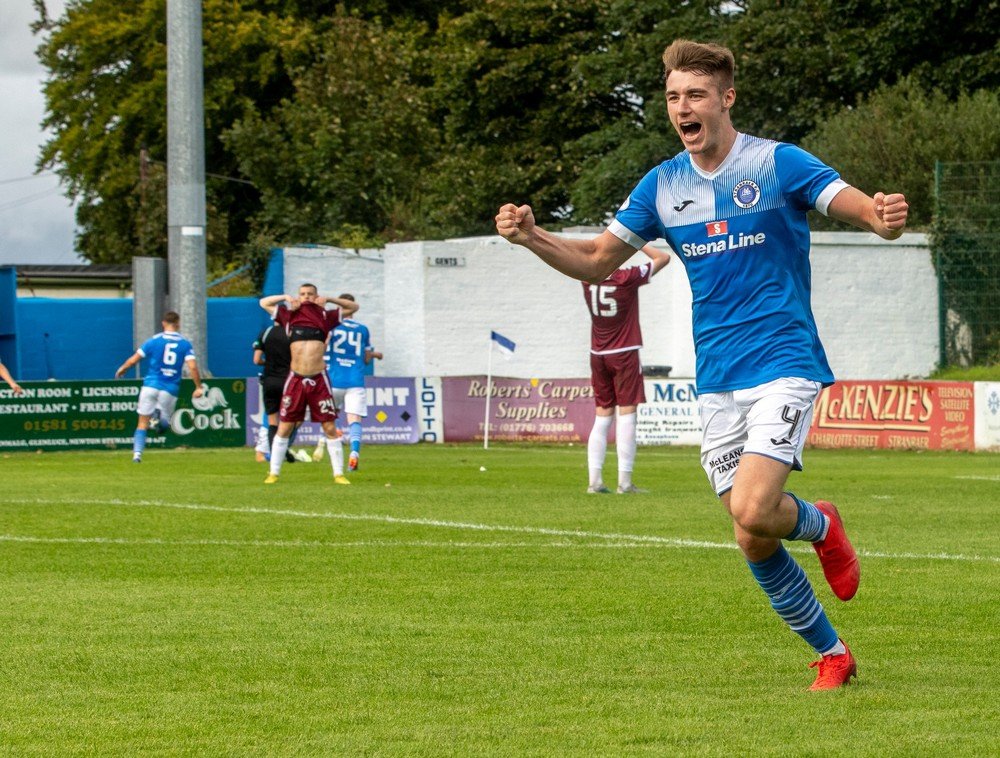 Stranraer might not have reached the levels of earlier in the season during the first half in the capital but there looked only one winner after Girvan broke the deadlock.
The central defender said: "It is a great feeling to get through to the next round.
"The most important thing was to do that for the club.
"It has broken the ice for the team after the five losses and we can look forward to the next round now.
"It is massive.
"As you can imagine, we have lost five on the bounce and we went and won that.
"I think it was needed.
"We knew we had to do it, bring the right game plan but what a feeling it was with a clean sheet as well.
"It is a big bonus as well."
Girvan's goal before the hour mark was his first for Stranraer this season.
Strangely, it was also his first goal since the 2-1 defeat to Fraserburgh in the Scottish Cup last year.
He said: "The first goal was always going to be important and it was a good feeling.
"I will try my best to score in the league but it does not look like it!
"That was over a year ago since I last scored but I'm on the scoresheet – that's all that matters – and a clean sheet."
Last meeting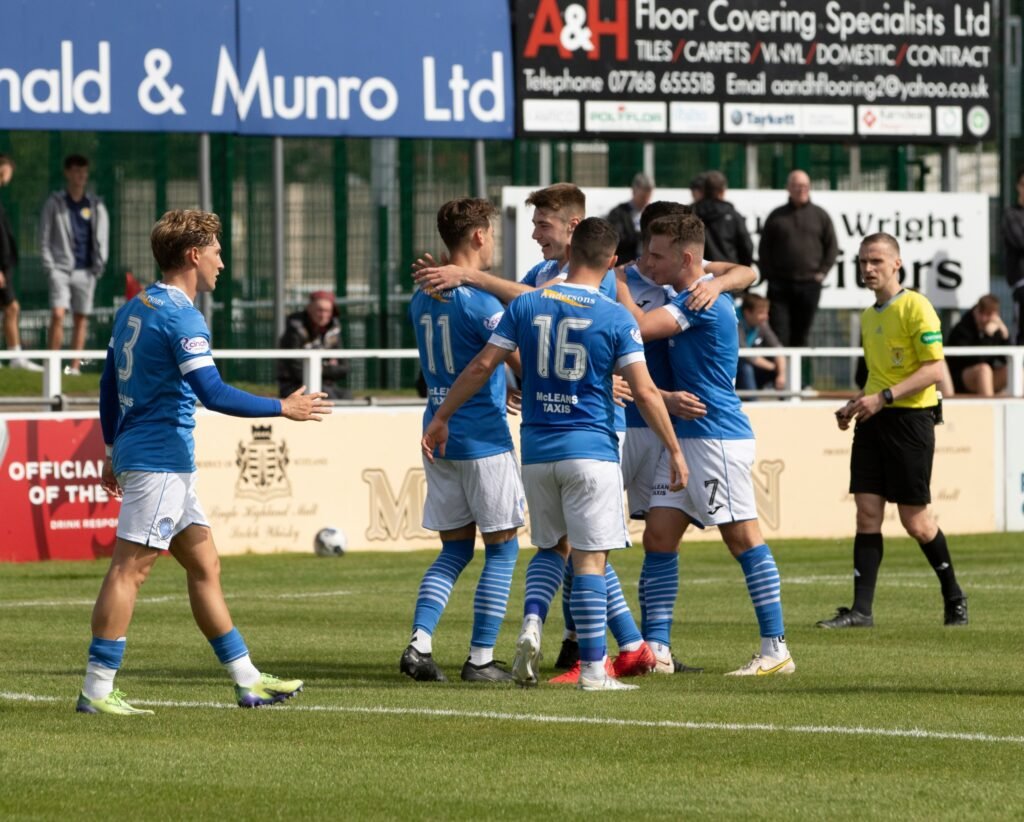 The league season kicked off for Stranraer with a trip north to Borough Briggs at the beginning of August.
No fewer than six players made their league debut for the Blues. Fittingly, the only goal of the game would come from one of those players as James Dolan found the net to get the first full season under Scott Agnew off to the perfect start.
Elgin City: McHale, Cooney, Dolzanski (MacEwan 46), Ewan, Dingwall, Cameron, Cairns, Harvey, Taylor, MacLeman (Cruickshank 89), Barron.
Not used: Draper, Cooper, Cormack, MacInnes, Mitchell and Hoban.
Stranraer: McDonald, McIntosh, Ross, Girvan, Williamson, Gallagher, Fleming, Forrest, Armour (Hughes 88), Orr (Walker 71), Dolan (Robertson 80).
Not used: O'Connor.
Last five meetings
Elgin City 0 Stranraer 1 (Dolan) at Borough Briggs on August 5, 2023
Stranraer 3 Elgin City 1 (Forrest, Grant and Walker; Reid) at Stair Park on April 22, 2023
Elgin City 0 Stranraer 1 (Robertson) at Borough Briggs on February 18, 2023
Stranraer 2 Elgin City 3 (Woods (Pen) and Hawkshaw; Hester, Dingwall (Pen) and McHardie) at Stair Park on October 8, 2022
Elgin City 2 Stranraer 2 (Cooper and McHardie; Brady and Malcolm) at Borough Briggs on August 20, 2022
Last five games
Stranraer
WIN v Civil Service Strollers (A): 0-3 (Girvan, Ross and Robertson)
LOSS v East Fife (A): 4-0
LOSS v The Spartans (H): 3-4 (Orr, Dolan and Lang)
LOSS v Dumbarton (A): 3-1 (Armour)
LOSS v Forfar Athletic (H): 2-0
Elgin City
LOSS v Jeanfield Swifts (A): 6-0
DRAW v Stenhousemuir (H): 1-1 (McEwan)
LOSS v Peterhead (A): 6-0
LOSS v Clyde (A): 2-1 (Own goal)
WIN v Dumbarton (H): 2-0 (Ewan and Harvey)
Last time out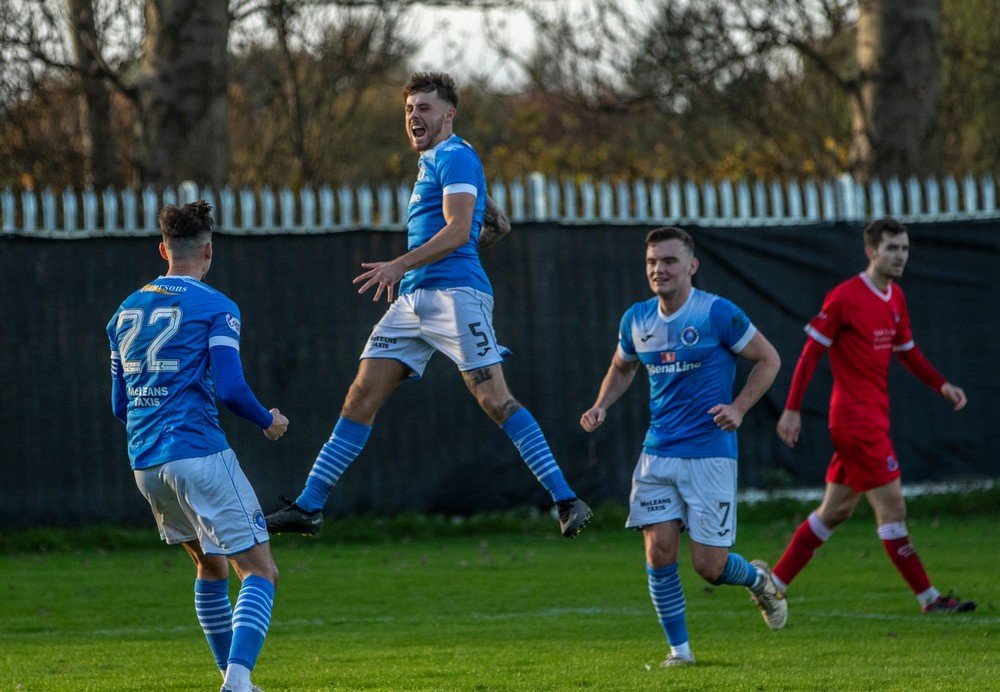 Stranraer
Lineup v Civil Service Strollers: Budinauckas, Robertson, Williamson, Girvan, McIntosh, Ross, Dolan (Strachan 88), Hawkshaw (McDonald 77), Forrest (Lang 89), Grant (Walker 88), Armour (Orr 77).
Not used: Downie.
Elgin City
Lineup v Jeanfield Swifts: McHale, Cooper (Cooney 53), Dolzanski, MacEwan, Mackenzie, Cameron, Cairns (Jones 54), Harvey, Taylor (Cruickshank 83), Barron (MacInnes 87), Draper.
Not used: King.
Five facts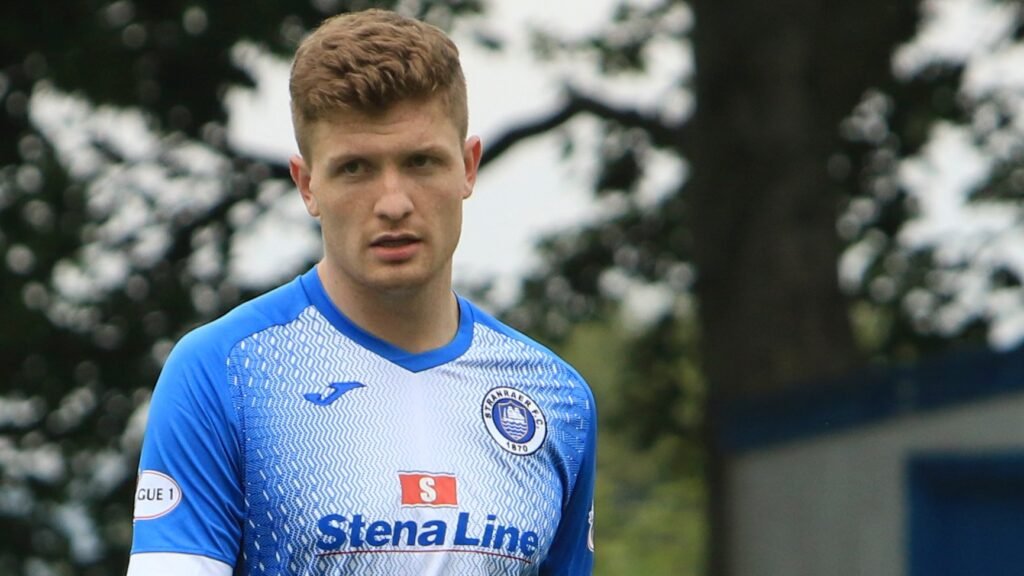 1. Former Stranraer frontman Robert Jones is now with Elgin City. During his brief time in a Stranraer shirt in 2019/20, he found the net on three occasions in 12 games. His first goal secured a point at former club East Fife. The Stranraer team that day was: Currie, Robertson, Allan, Cummins, Hamill, McManus, Hilton, Murphy (Dangana 72), Thomson (Pignatiello 46), Stirling, Elliott (Jones 82). Not used: David Smith, Ian Smith, Stewart and Burgess.
2. Elgin City conceded 13 goals over their first three visits to Stair Park after they joined the SPFL. The first meeting proved a seven-goal thriller, with the home side coming out on top. Goals from Michael Moore and Lee Sharp had Stranraer two up before an Alex Bone penalty. Stephen Swift scored before the break and an Allan Jenkins effort nine minutes after the restart seemed to have the game wrapped up. However, Chris Ogboke and Willie Martin scored in the final seven minutes to ensure a nervy finish.
3. Yesterday (Thursday), marked the 26th birthday of Stranraer-born James Hilton. The creative midfielder scored 21 goals in 108 appearances over two spells with the club. None of those goals came against tomorrow's visitors.
4. In 34 meetings between Stranraer and Elgin City, there have only been two goalless draws. One at Stair Park in February 2008 and one at Borough Briggs in April 2004.
5. It is 268.5 miles from Stair Park to Borough Briggs which is the longest journey in the league for the two sides this season.
Admission

Admission at Stair Park is on a 'pay at the gate' basis, with pricing as follows:
Adult – £15
Concession – £10
5 to 16 Years Old – £5
Under 5 – FREE
Stranraer FC merchandise is available, and the Pavilion Bar at the ground is open from 1pm for pre and post-match refreshments.
Photos: Bill McCandlish