Sean McIntosh is hoping to give Stranraer boss Jamie Hamill a welcome boost and be available for the trip to Forfar.
The Blues squad was stretched to the limit last weekend against Annan Athletic when Luke Scullion, Sean Burns, Sam Ellis, Anton Brady, Emile Ngoy and Tommy Muir were missing alongside McIntosh.
That meant a first start of the season for Hamill while player/assistant manager Darryl Duffy was named on the bench for the first time since a serious injury at Forfar.
Positively, McIntosh is confident he will be back in contention for this visit to Station Park.
Speaking on Monday, he said: "I'd imagine I will be in training on Thursday.
"We will go from there and see what the gaffer's ideas are going into Saturday.
"I don't know how many of the boys will be back.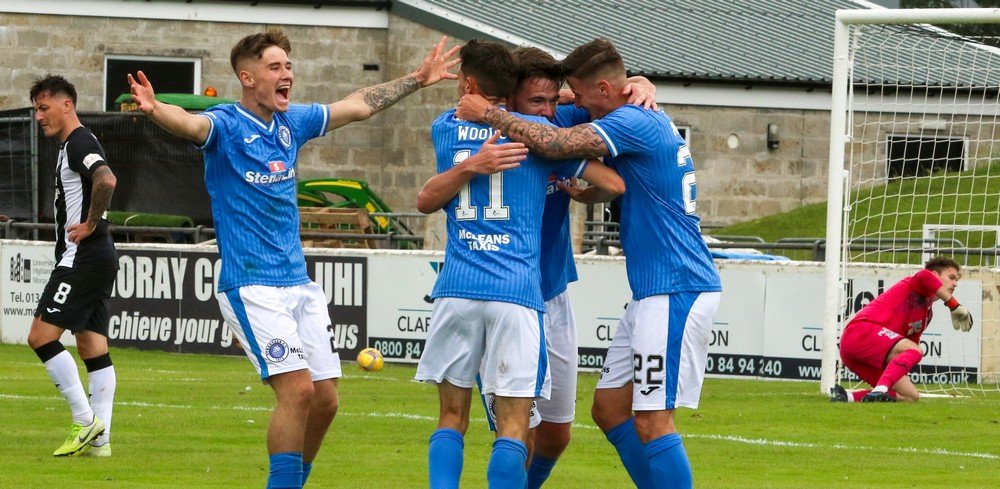 "I don't know the script for the other boys but from my point of view I'm due out of isolation on Wednesday."
Despite the absences, Stranraer came within three minutes of picking up an impressive victory over the Galabankies.
Broque Watson had opened the scoring in the first half before Tommy Goss headed home late on to ensure the spoils were shared.
McIntosh was left keeping an eye on social media for updates.
He said: "I never got a chance to see the game.
"I've not even seen any of the highlights yet and I'm just going off what the boys have spoken about.
"From the updates, it seemed like we started pretty well and were dominating the game.
"Especially with the circumstances we were put under with the gaffer starting and everything else, it could have gone the other way.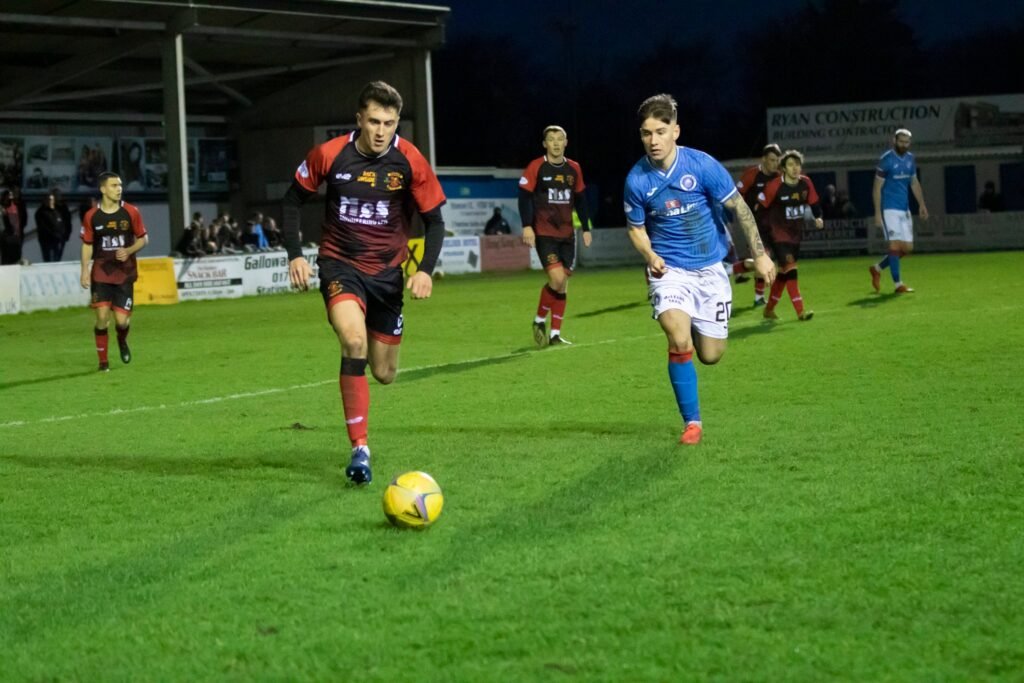 "Full credit to the boys for at least getting something out of the game."
On Saturday, for the second week in a row, Stranraer face a team in the play-offs.
Forfar sit second in the table but have stumbled in their last two games, with defeats to Elgin City and Stenhousemuir.
McIntosh was hoping to end Stranraer's own mini winless run, which stretches to three games.
He said: "The last thing you want to do is for any doubt or any negativity to creep in.
"We have obviously gone through a spell like this before and we have overcome it.
"We went on to perform better and get wins.
"Those weeks before when we were picking up a bit of consistency, we know we can do it.
"It is not out of our reach.
"Everybody knows how tight this league is – you win one or two and then you are right back in it."
Last meeting
Stranraer 2-3 Forfar Athletic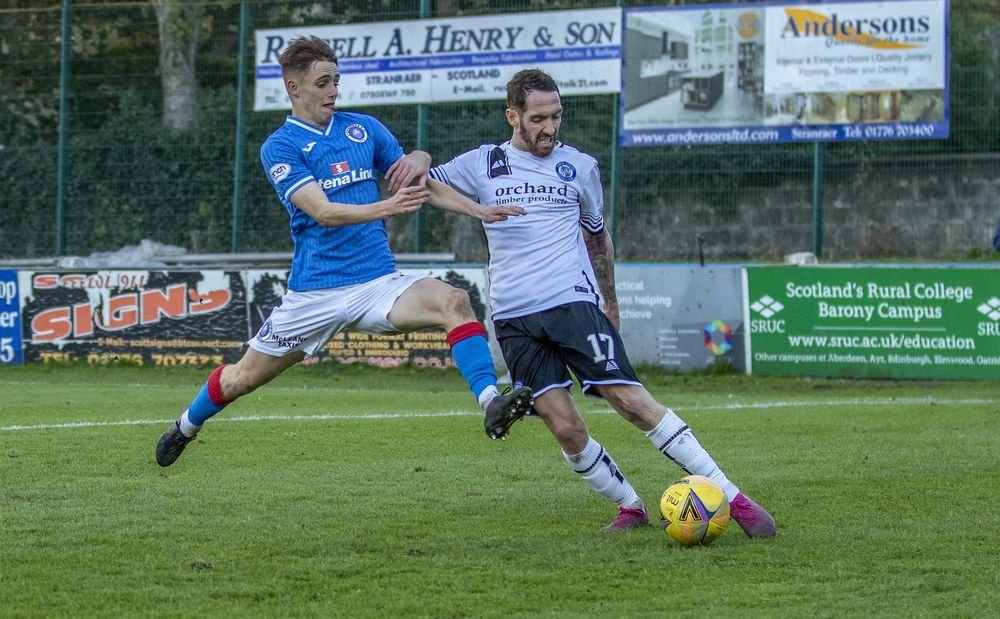 A late Jamie Ness header gave Forfar Athletic all three points at Stair Park at the end of October.
Tommy Muir had opened the scoring five minutes before the break but the scores were level before the interval through Matty Aitken's penalty.
Former Blue Craig Thomson raced through to put the visitors in front but Josh Walker's looping free-kick levelled things up once again.
It looked like the points would be shared before Ness scored with just a couple of minutes left.
Stranraer: Scullion, Robertson, Burns, Sonkur, Ross, Brady (Smith 70), G Gallagher, Muir, Watson (Woods 70), Walker (Langan 89), Yates (Ngoy 85).
Not used: Ellis, Moore, Irving, Rennie and Baker.
Forfar Athletic: McCallum, Meechan, S Anderson, Munro, Strachan, Thomson (Crossan 58), Slater, Ness, Aitken, McCluskey (G Anderson 82), Shepherd (Doris 80).
Not used: Travis, Hussain, Irvine, Thomas, M Gallagher and Sanderson.
Last five meetings
Stranraer 2 Forfar Athletic 3 (Muir and Walker; Aitken (Pen), Thomson and Ness) at Stair Park on October 30, 2021
Forfar Athletic 1 Stranraer 1 (Slater; Duffy) at Station Park on August 28, 2021
Forfar Athletic 1 Stranraer 1 (Whyte; Stevenson) at Station Park on February 15, 2020
Stranraer 2 Forfar Athletic 4 (Jones x2; Docherty, Hilson, Forbes and Burns) at Stair Park on December 21, 2019
Forfar Athletic 1 Stranraer 0 (Hilson (Pen)) at Station Park on August 10, 2019
Last five games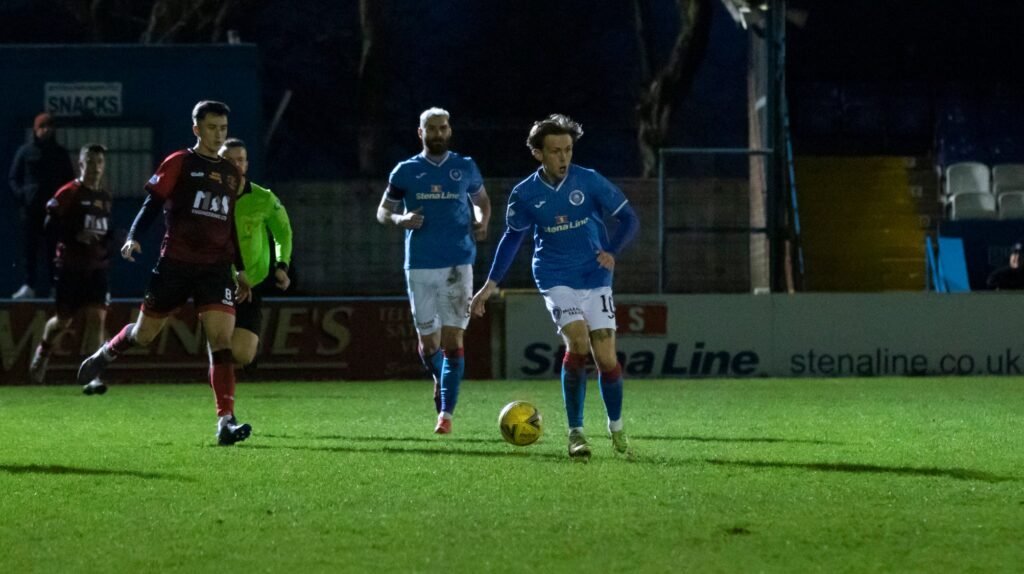 Stranraer
DRAW v Annan Athletic (H): 1-1 (Watson)
LOSS v Albion Rovers (A): 3-2 (Woods and Muir)
LOSS v Kelty Hearts (H): 0-4
WIN v Cowdenbeath (H): 2-0 (Yates and Muir)
WIN v Stenhousemuir (A): 1-4 (Robertson, Brady, Sonkur and Muir (Pen))
Forfar Athletic
LOSS v Elgin City (A): 1-0
LOSS v Stenhousemuir (H): 3-4 (Fisher, Shepherd and Munro)
WIN v Edinburgh City (A): 0-4 (Munro, McCluskey, S Anderson and Aitken)
WIN v Stirling Albion (H): 2-0 (Slater and McCluskey)
WIN v Albion Rovers (A): 2-3 (McCluskey, Crossan and S Anderson)
Last time out
Stranraer
Lineup v Annan Athletic: Baker, Robertson, Sonkur, Hamill (Rennie 89), Ross, Gallagher (Langan 81), Woods, Smith, Watson, Walker (Hawkshaw 81), Yates.
Not used: Moore, Irving and Duffy.
Forfar Athletic
Lineup v Elgin City: McCallum, Meechan, S Anderson (Whyte 67), Munro, Strachan, Slater, Harkins, Moore (Gallagher 74), McCluskey, Shepherd (Doris 74), Crossan (G Anderson 81).
Not used: Irvine, Fisher and Sanderson.
Five facts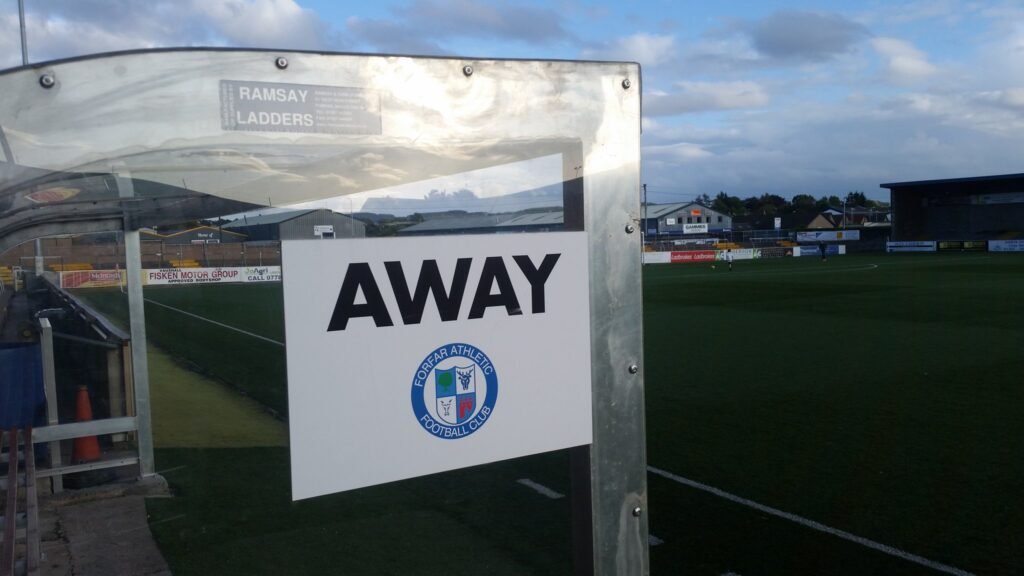 1. Stranraer have not won in their last eight visits to Station Park. The Blues last tasted victory in September 2015 when they triumphed 2-1. Mark McGuigan scored in the first half, with Chris Aitken doubling the lead from the penalty spot. Michael Travis pulled one back for the hosts. The Stranraer team that day was: McGurn, Pettigrew, Bell, Mair, Rumsby (Aitken 44), Keenan, Cairney (Turner 81), Stirling, McGill, Thomson, McGuigan (Longworth 87). Not used: McCloskey, Malcolm, Samson and Currie.
2. Stefan McCluskey has scored eight times for Forfar Athletic this season. His older brother, Jamie, had a brief spell with Stranraer under Brian Reid. He featured four times for the Blues in 2015 with his last appearance coming in a 0-0 draw against Forfar.
3. Forfar have only failed to score in one home game this season. That came against Montrose in the Scottish League Cup, when they drew 0-0 and won 5-4 on penalties.
4. Sean Burns has not scored in his 39 appearances for Stranraer and failed to score in four appearances during a brief spell with Stenhousemuir. His last goal came for Forfar Athletic in a 4-2 win against Stranraer in December 2019.
5. No player has scored a hat-trick in meetings between Stranraer and Forfar Athletic since 2007. That came at Stair Park when Michael Mullen scored all four in a 4-1 win, with Kevin Moon scoring a last minute consolation. Incredibly, the scores were blank until 16 minutes from time and Mullen only played 37 minutes. The Stranraer team that day was: Ferguson, Dillon, Sharp, McKinstry, Snowdon, Hamilton, Gibson, Ramsay, McAlpine (Mullen 53), McGrillen (Jancyzk 81), Moore. Not used: Walker, Lyle and Black.