Michael Mullen is hoping it is a case of like father like son at Stair Park.
The teenager has joined Stranraer on loan until the end of the season and will follow in the footsteps of his dad, also Michael, in lining up for the Blues.
The new signing cannot wait to run out against Edinburgh City this weekend and hopefully get his first senior goal.
He revealed there was no way he could say no when the club got in touch.
He said: "My dad just said 'you've got to go'.
"He loved his time there, it is a great club to play for and I heard that from Sam Ellis and Ross Smith as well.
"My dad was at the Kelty game on Saturday and he will be coming down this weekend.
"This will be one of his first times coming back since he left.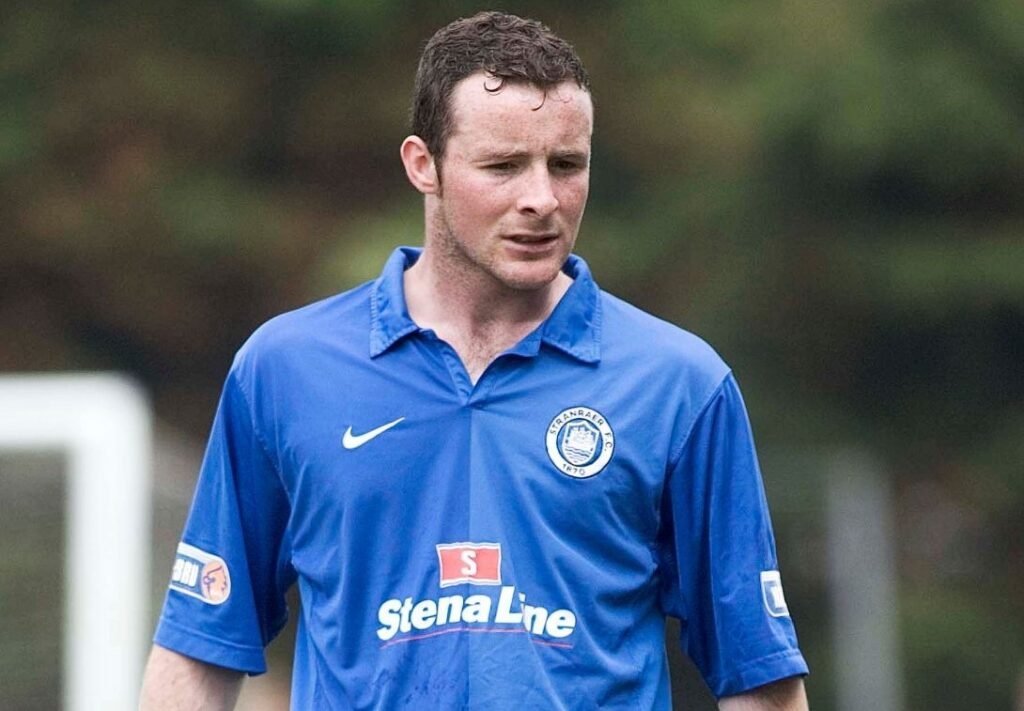 "I was down a couple of times and I saw him getting injured so that was not great."
Mullen Snr became a real fans' favourite during his time in Wigtownshire after making the move west from Queen of the South.
Four goals in 15 minutes against Forfar Athletic as a second half substitute gave an indication of his prowess in front of goal.
He then followed it up with 14 goals in 38 appearances as Stranraer lost out in the play-off final to Arbroath.
All good things come to an end and Mullen would move on to Stirling Albion, where he linked up with Scott Robertson.
Mullen Jnr said: "Scott used to be really good pals with my dad.
"He could come over and have dinner.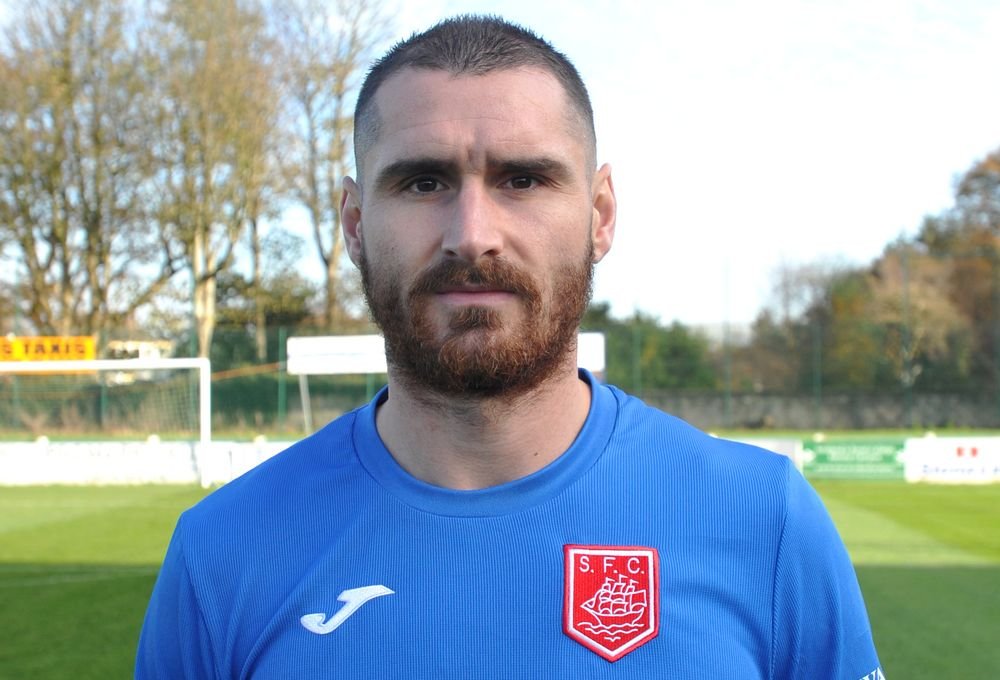 "They played together at Stirling so it will be weird for him.
"To be honest with you, it is quite weird for me as well."
Edinburgh City make their second visit of the season to Stair Park on Saturday.
The capital club will be out to continue their 100 per cent record against Stranraer this campaign.
An Ouzy See strike at Stair Park in September gave them three points and they were 3-1 winners at Ainslie Park in November.
James Hilton, now back with the Blues, was among the goalscorers on that occasion and he was part of the team when Mullen and Albion Rovers won 4-0 at Ainslie Park last year.
Both men featured for Stranraer in the 3-2 defeat to Kelty Hearts last weekend.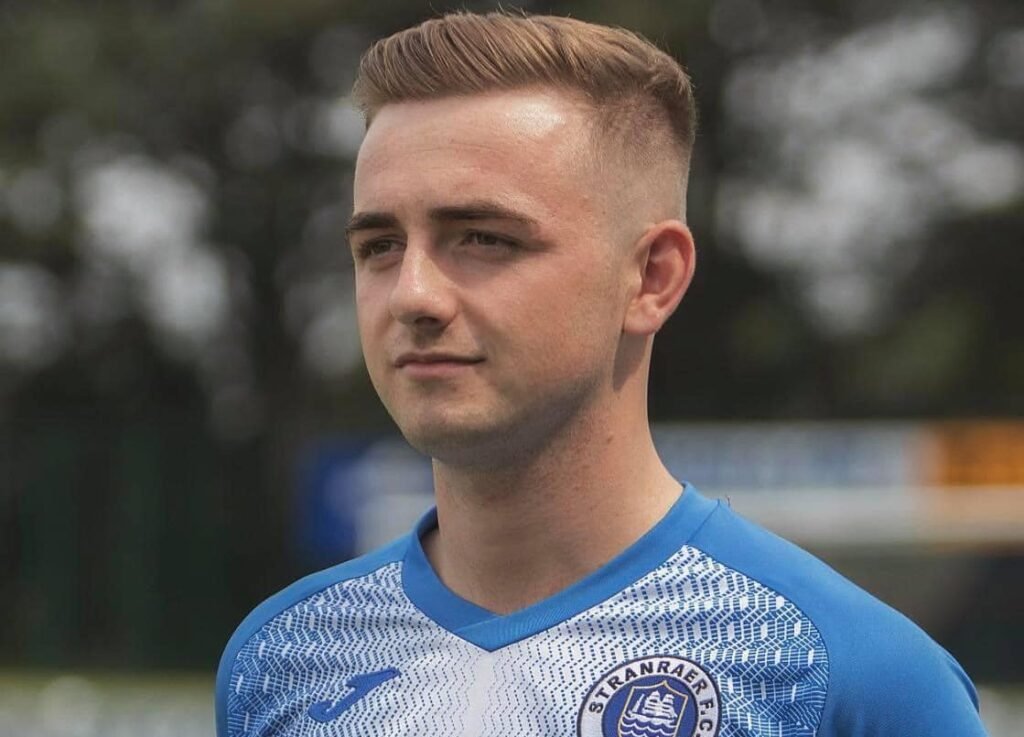 The league leaders seemed to have the game wrapped up after two quickfire first half goals.
However, Tommy Muir and Hilton levelled things only for a late Nathan Austin goal to ensure Stranraer left with nothing.
Mullen felt there were positives to take from the showing at New Central Park.
He said: "We are more than capable of getting into the play-offs.
"We have got a good enough team to go and do that.
"You saw against Kelty that we deserved to win that.
"If we do that against any other team, we win comfortably."
Last meeting
Edinburgh City 3-1 Stranraer

A double from John Robertson and a late strike from James Hilton ensured it was the home team celebrating at Ainslie Park.
The frontman opened the scoring with a great strike from outside the box and doubled his and his team's tally with a header from just outside the six yard box.
Matty Yates halved the deficit after racing onto Ayrton Sonkur's long ball before Edinburgh City were awarded a penalty. Luke Scullion kept out Callum Tapping's strike but, with Stranraer pushing for a leveller, the goalkeeper could do nothing to stop Hilton's low strike.
Edinburgh City: Schwake, Bronsky, Kidd, McKay, Jarron (Brian 64), Berry, Tapping, Murray (Hilton 82), See (Shanley 77), Handling, Robertson.
Not used: Reekie, Farrell, McFarlane and Quate.
Stranraer: Scullion, Robertson, Sonkur (McIntosh 56), Ellis, Ross, Langan (Woods 46), Brady, Smith (Hawkshaw 66), Muir, Walker (Watson 46), Yates.
Not used: Moore, Irving, Ngoy, Rennie and Baker.
Last five meetings
Edinburgh City 3 Stranraer 1 (Robertson x2 and Hilton; Yates) at Ainslie Park on November 12, 2021
Stranraer 0 Edinburgh City 1 (See) at Stair Park on September 11, 2021
Stranraer 2 Edinburgh City 1 (Stirling and Orr; Own goal) at Stair Park on May 4, 2021
Stranraer 0 Edinburgh City 1 (Brown) at Stair Park on April 10, 2021
Edinburgh City 0 Stranraer 1 (Duffy) at Ainslie Park on November 21, 2020
Last five games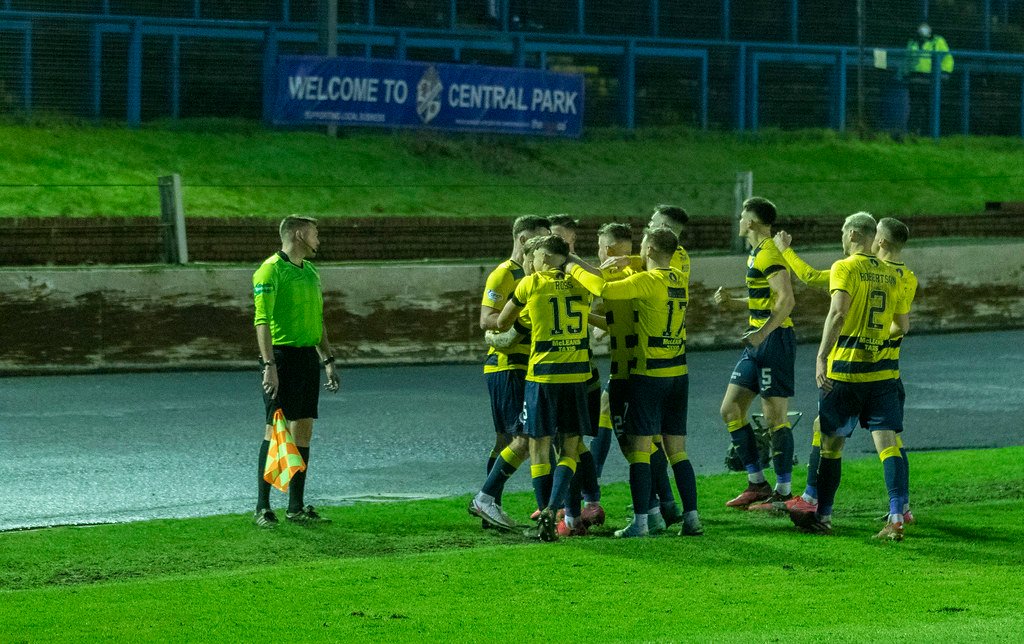 Stranraer
LOSS v Kelty Hearts (A): 3-2 (Muir and Hilton)
WIN v Cowdenbeath (A): 0-1 (Yates (Pen))
DRAW v Stirling Albion (H): 3-3 (Muir, Duffy and Yates (Pen))
LOSS v Forfar Athletic (A): 3-2 (Walker and Muir)
DRAW v Annan Athletic (H): 1-1 (Watson)
Edinburgh City
WIN v Forfar Athletic (A): 2-3 (McDonald, Handling and Murray)
LOSS v Aberdeen (A): 3-0
DRAW v Kelty Hearts (A): 2-2 (Handling and Brydon)
DRAW v Elgin City (H): 2-2 (Tapping and Trialist)
WIN v Cowdenbeath (A): 1-2 (Robertson and Reekie)
Last time out
Stranraer v Kelty Hearts: Scullion, Burns, Ross, Sonkur, Ellis (Watson 90+1), Yates, Gallagher, Robertson (Mullen 90+2), Woods (Walker 71), Hilton (Hawkshaw 70), Muir.
Not used: Brady, Smith and Duffy.
Edinburgh City v Elgin City: Schwake, Stirling (Brian 58), Logan (Shanley 89), Brydon, Travis, Crane (Berry 84), McDonald (Robertson 46), Tapping, Murray, See (Hamilton 83), Handling.
Not used: Farrell and Leighfield.
Five facts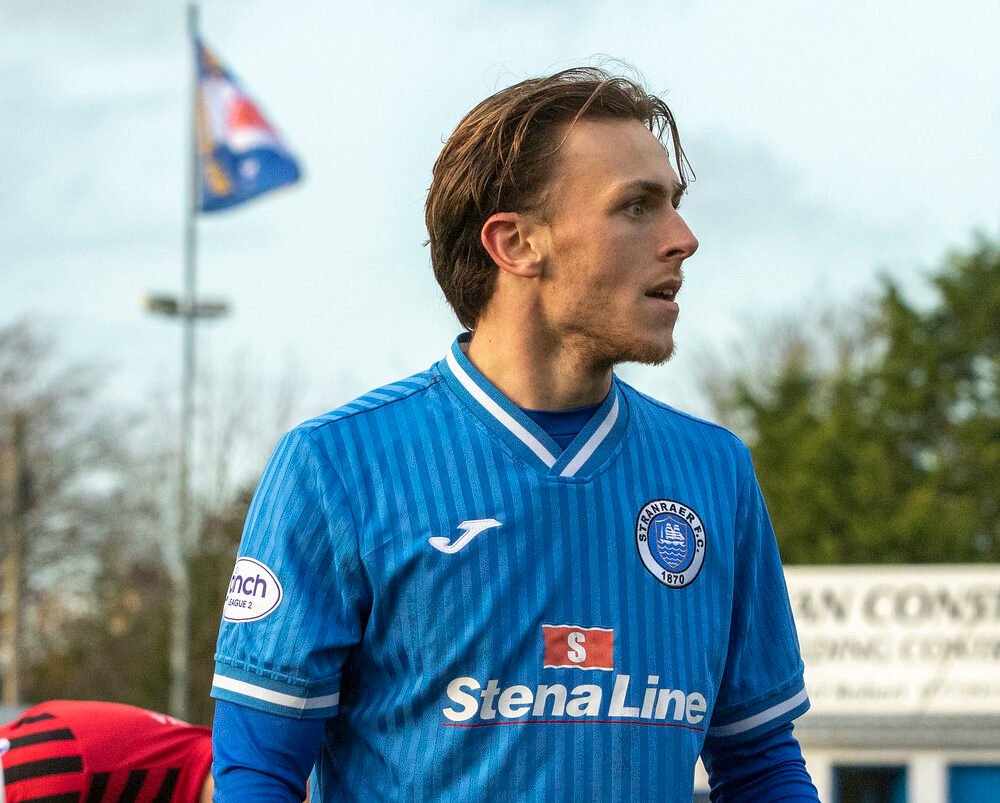 1. Frontman Broque Watson celebrates his 23rd birthday on match day. The former Motherwell youngster swapped one end of the country for the other when he joined Stranraer from Cove Rangers earlier this season. He has played 20 times for the Blues and scored twice, with both goals coming at Stair Park.
2. Both sides will line up with a player in their ranks who is familiar to the opposition. James Hilton rejoined Stranraer from the capital club last month while Lee Hamilton moved to Edinburgh City from Stranraer in 2020.
3. Recent signing Michael Mullen is not the first player to follow in his father's footsteps and play for Stranraer. Among those to have achieved that feat are Danny and Glen Mitchell, following in the footsteps of dad Jim; Mark McGuigan doing what dad Ian did; and Blair Dougan following in the footsteps of dad Micky.
4. The first meeting of the two sides since Edinburgh City joined the Scottish Professional Football League (SPFL) took place on July 28, 2018. The Ainslie Park side would win 4-2. Despite there being less than four years since that game, Jamie Hamill is the only survivor of the team that day. Stranraer lined up: Avci, McGowan, McDonald, D Smith, Hamill, Cummins, McManus, Anderson, I Smith, Lamont (Elliott 69), Donnelly (Ashmore 84). Not used: Brownlie, Lidington and Currie.
5. Current Stranraer manager Jamie Hamill played under current Edinburgh City boss Gary Naysmith when they were both at Queen of the South.
How to watch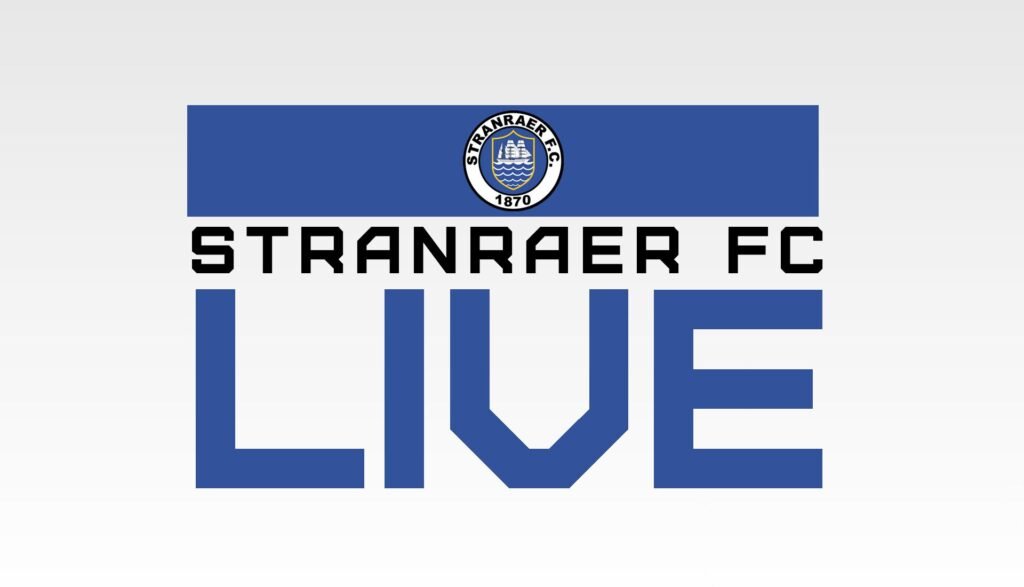 We are pleased to confirm that Saturday's contest will be broadcast via our Stranraer FC LIVE streaming service.
Standard admission prices apply at the gate.