Frontman Darryl Duffy believes Stranraer "owe a performance" as they travel to Stirling Albion.
The Blues picked up their first three points on the road last weekend with a 3-1 win over East Fife.
The victory served a much needed tonic from the previous weekend when Stranraer lost 4-0 to Albion Rovers at Stair Park.
The assistant manager picked the thumping from the Coatbridge side as one of the low points of the campaign, alongside the previous trip to the Binos in September.
Then, the home side were 4-1 up before the break and well on their way to three points.
Duffy said: "Probably, the Stirling away game and Albion Rovers at home are the two ultimate lows for the season in the league.
"Then, you've got Stirling at home and Dumbarton at home have been the two highs.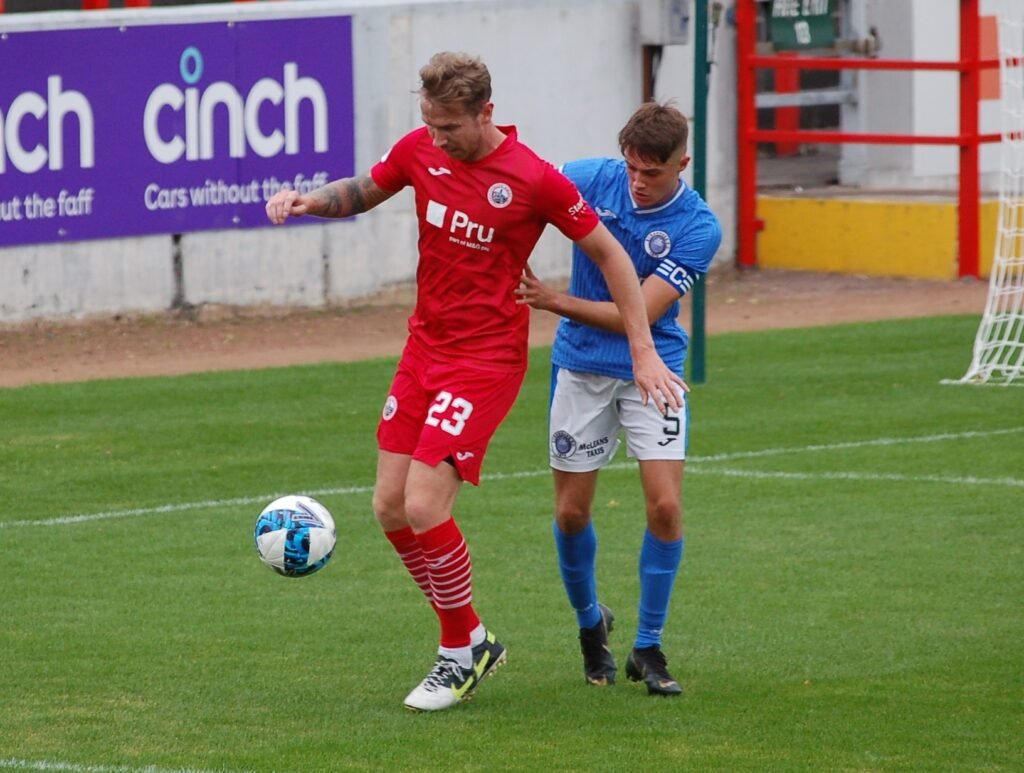 "That sort of thing evens itself out over the season a little bit, as football tends to do.
"We owe a performance on Saturday.
"Whether we get a result or not, we need to go there with a much better performance, much better attitude and much better desire than we did the last time.
"I think when we were there it was far too easy for Stirling to get at our goal and get attempts at goal.
"Hopefully, I think, we have learned a lot from then."
Duffy came into the team against East Fife for his first start since September, when he lined up against former club Stirling Albion.
That saw him link up with new signing Aaron Brown, with the front pair having an age gap of more than 20 years.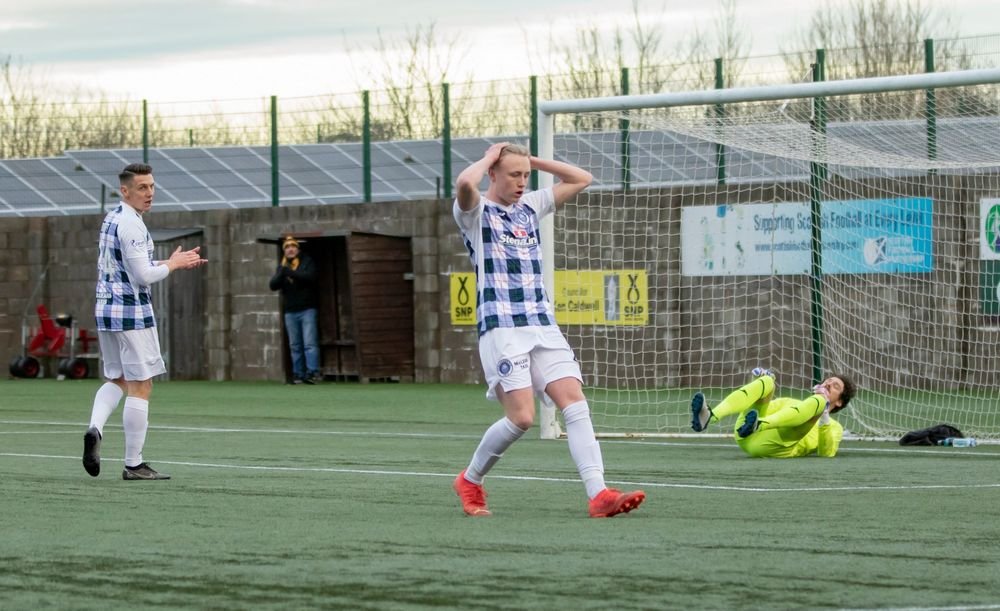 When Duffy was breaking through, he gleamed experience from strikers such as Michael Mols and Egil Ostenstaad.
Thirty-eight-year-old Duffy stressed his door was always open when it came to passing on his knowledge to the younger members of the squad.
He said: "I was never shy or afraid of asking for advice and asking for opinions of the senior pros when I was a young player.
"I always say that to our players.
"There is no such thing as a stupid question – ask me anything.
"Some of them take it on board and some don't but that is just individual personality types.
"I learned a lot just by asking daft questions to senior players when I was a younger player.
"I do try to pass on as much information as I can."
The Blues had already added Brown and Matty Connelly to the squad before travelling to Bayview Stadium last weekend.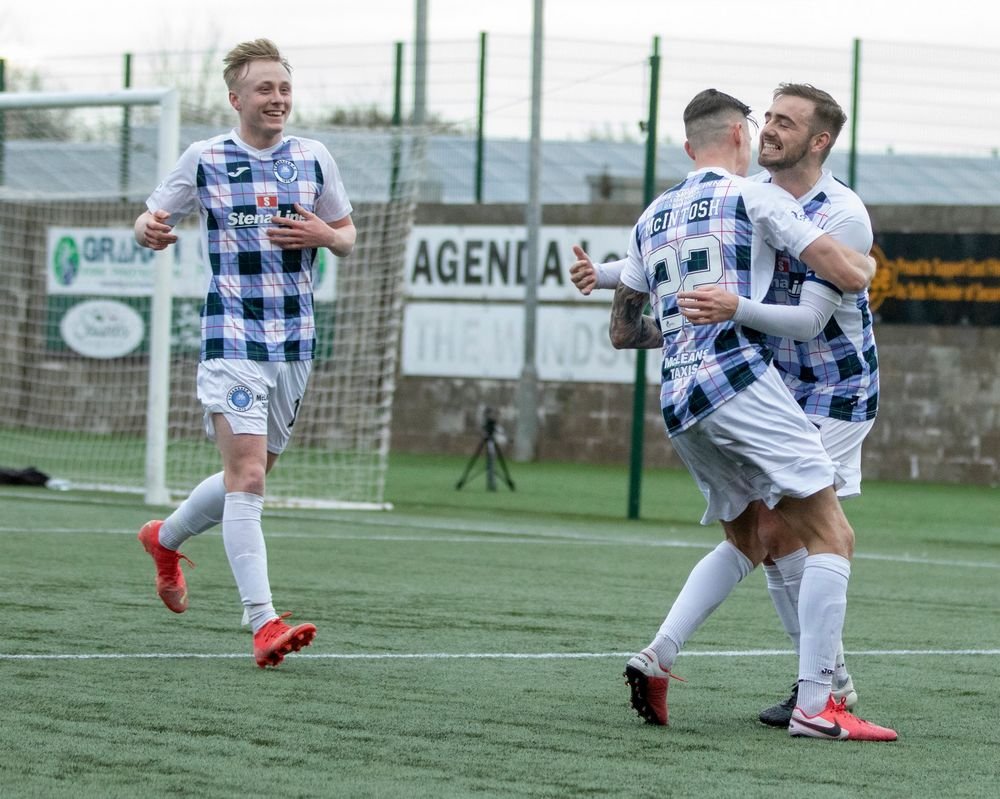 Now, ahead of the trip to Forthbank, they have moved to strengthen again, bringing in Ayr United's Finn Ecrepont yesterday (Thursday).
Duffy outlined the troubles and stresses that came with trying to complete signings.
He said: "Think of the most frustrating thing in your life, the thing that frustrates you the most, and multiply it by 10.
"You will be speaking to a player, an agent, a club for seven to 10 days, chatting back and forth and they will maybe ask for a few days to see what maybe happens with injured players or suspensions within their squad.
"While you are waiting for that you are working away on other ones as well.
"We have had players signed, players signing contracts, and then the deal has fallen through this season.
"That is how frustrating it has been.
"We have got that far down the line where we have actually got the player in, signing contracts, and then it has fallen through.
"It has been extremely, extremely frustrating."
Last meeting
Stranraer 3-1 Stirling Albion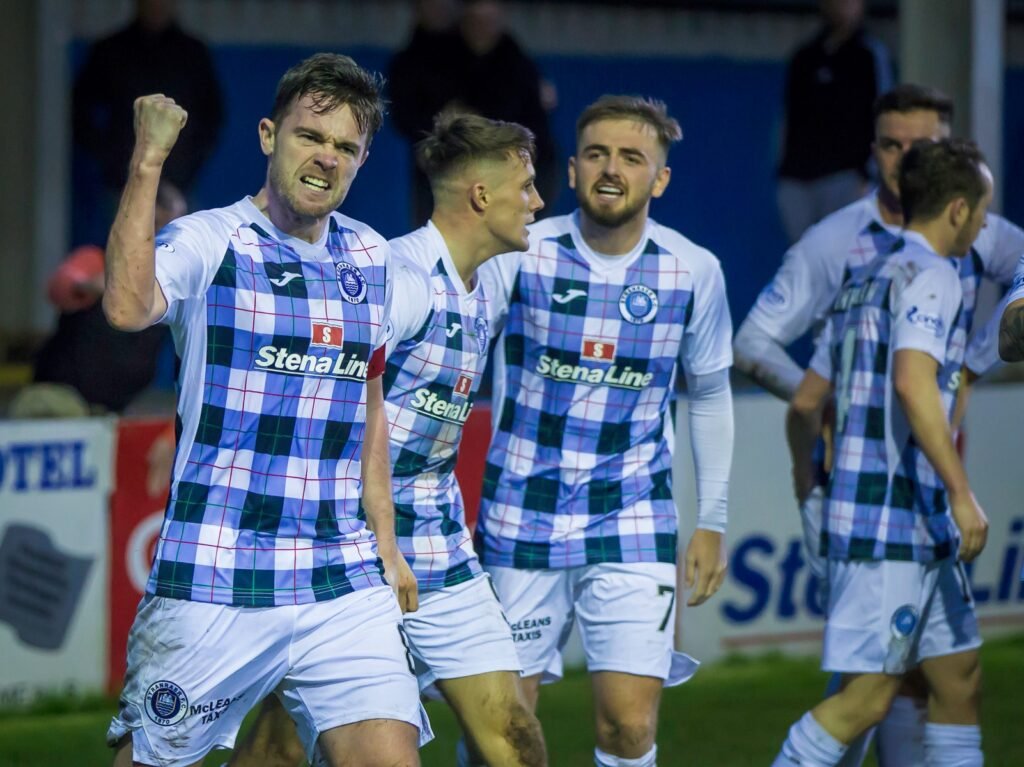 Stranraer came from a goal down to inflict defeat on Stirling Albion at Stair Park.
Robert Thomson had outmuscled Sean McIntosh to nod home an opener. The leveller would come from an unexpected goalscorer as Dylan Forrest got on the end of Luke Watt's pull back to slot home.
The hosts had a couple of appeals for penalties waved away before they got their noses in front. Scott Robertson and Craig Malcolm flicked headers on and Sean McIntosh volleyed home his first for the club.
Three points were secured in the second half when Stirling again failed to deal with a ball into the box and Grant Gallagher's acrobatic effort left Blair Currie with no chance.
Stranraer: Scullion, Robertson, Girvan, Ross, Watt (Grant 74), McIntosh, Gallagher, Walker (Eze 89), Hawkshaw (Hilton 80), Forrest, Malcolm.
Not used: Ellis, McLean, Kouider-Aissa and O'Connor.
Stirling Albion: Currie, McGeachie, McLean, McGregor, Dunsmore (Moore 74), Leitch (Davidson 82), Denholm (Cooper 80), Clark, Fotheringham, Carrick, Thomson.
Not used: Burns and Law.
Last five meetings
Stranraer 3 Stirling Albion 1 (Forrest, McIntosh and Gallagher; Thomson) at Stair Park on December 3, 2022
Stirling Albion 4 Stranraer 1 (Fotheringham x2, Leitch and Carrick; Duffy) at Forthbank Stadium on September 17, 2022
Stirling Albion 1 Stranraer 0 (Dunsmore) at Forthbank Stadium on March 26, 2022
Stranraer 3 Stirling Albion 3 (Muir, Duffy and Yates (Pen); Leitch, Moore and Cummins) at Stair Park on January 15, 2022
Stirling Albion 1 Stranraer 1 (Cummins; Yates) at Forthbank Stadium on October 16, 2021
Last five games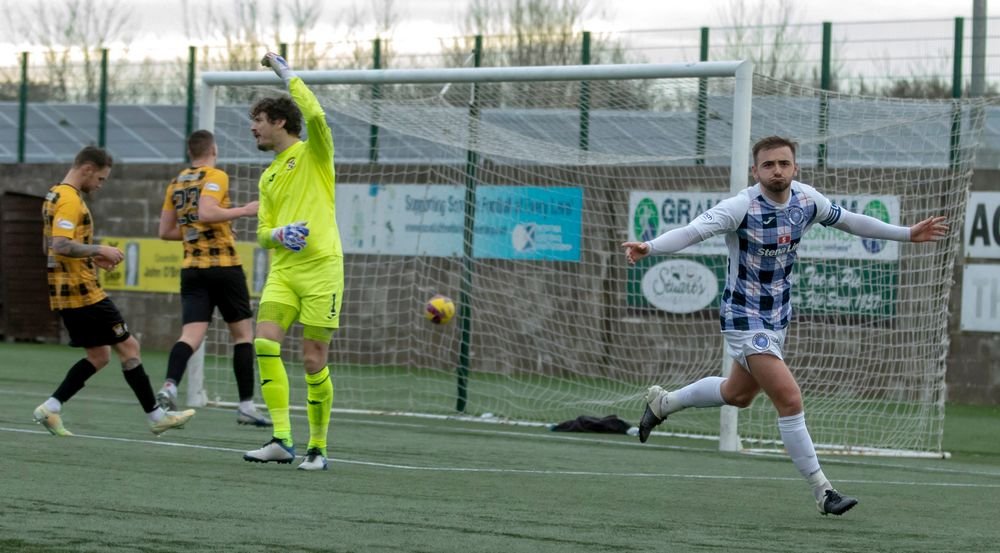 Stranraer
WIN v East Fife (A): 1-3 (Walker (Pen), Hilton and Brown)
LOSS v Albion Rovers (H): 0-4
LOSS v Stenhousemuir (A): 2-1 (Walker)
LOSS v Bonnyrigg Rose (A): 3-2 (Walker and Watt)
WIN v Stirling Albion (H): 3-1 (Forrest, McIntosh and Gallagher)
Stirling Albion
WIN v Stenhousemuir (H): 3-1 (Davidson, Thomson and Carrick)
WIN v Elgin City (A): 1-2 (McLean and Fotheringham)
LOSS v Stranraer (A): 3-1 (Thomson)
LOSS v Inverness Caledonian Thistle (A): 3-2 (Carrick x2)
WIN v East Fife (H): 3-1 (Fotheringham, Leitch and Dunsmore)
Last time out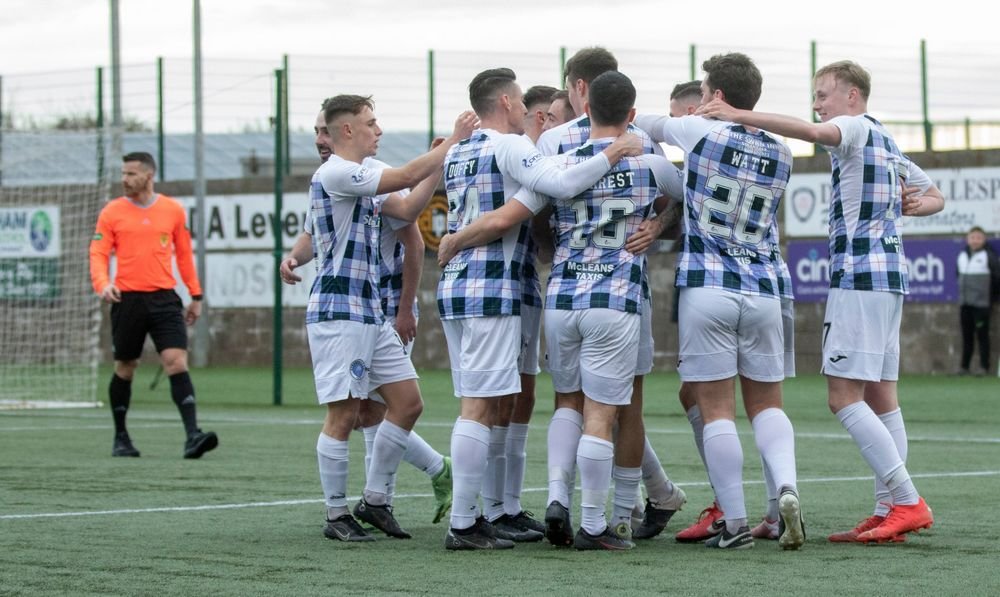 Stranraer
Lineup v East Fife: O'Connor, Girvan, Ross, Watt, McIntosh, Brady (Eze 89), Hilton, Walker (Gallagher 80), Forrest, Brown, Duffy (Malcolm 78).
Not used: Robertson, Ellis and Connelly.
Stirling Albion
Lineup v Stenhousemuir: Currie, McGeachie, C Clark, McLean, McGregor, Banner, Davidson, Denholm (Cooper 68), Fotheringham (Moore 87), Carrick (Leitch), Thomson.
Not used: H Clark, Meechan, Petrie, Burns and Law.
Five facts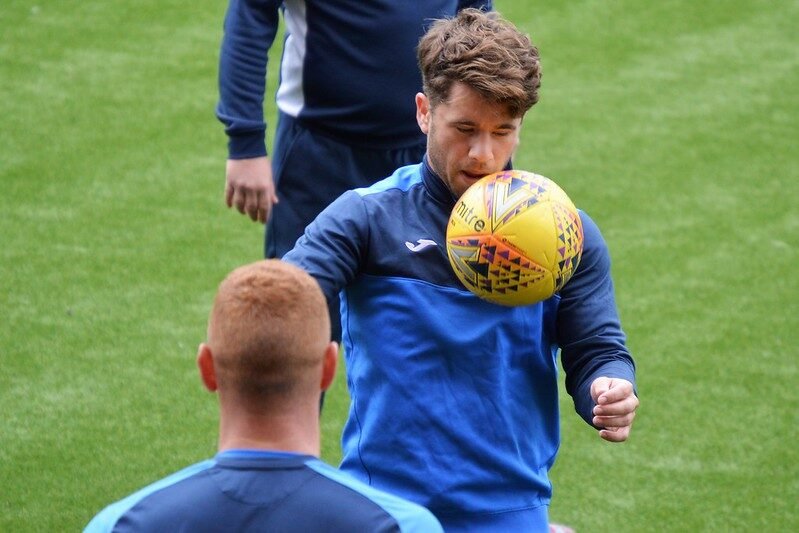 1. Aaron Brown's debut strike means he is the third player to score on his first appearance in a Stranraer shirt this season. Scott McLean managed it against Queen's Park on the first day of the season while Salim Kouider-Aissa scored the winner against Albion Rovers in October.
2. Fellow strikers Craig Malcolm and Darryl Duffy had both scored their first senior goals before new signing Aaron Brown was born.
3. Stranraer won the final match of the last millennium at Forthbank. Paul Ronald and Jamie Smith scored while Ian Harty bagged a hat-trick in the 5-2 win. John McQuade and Paul McGrillen found the net for the home side. The visiting side was: McGeown, Black, Wright, Smith, Jenkins, Ramsay, MacDonald, Harty, Blaikie (Abbott 71), Ronald, Walker. Not used: Bell and Donnelly.
4. The last man to score a winning goal at Forthbank for Stranraer was Andy Stirling, who previously played for Stirling.
5. One thing fans should expect from this weekend's match is goals. There has never been a goalless draw between the two sides at Forthbank.
Photos: Bill McCandlish