Inevitably, players come and go in football.
Sunday marked 12 months since Paul Woods suffered a serious knee injury that brought a premature end to his season and potentially his football career.
Over two spells with Stranraer, he made almost 100 appearances and scored 13 goals.
Those numbers only scratch the surface of the bond between Woods and the fans, who were prepared to raise money to pay for an operation to help the midfielder.
He said: "The boys that started the fundraising – I could not thank them enough.
"It was a really, really kind gesture.
"We were keeping an eye on it and my wife was like 'so and so has put money in'.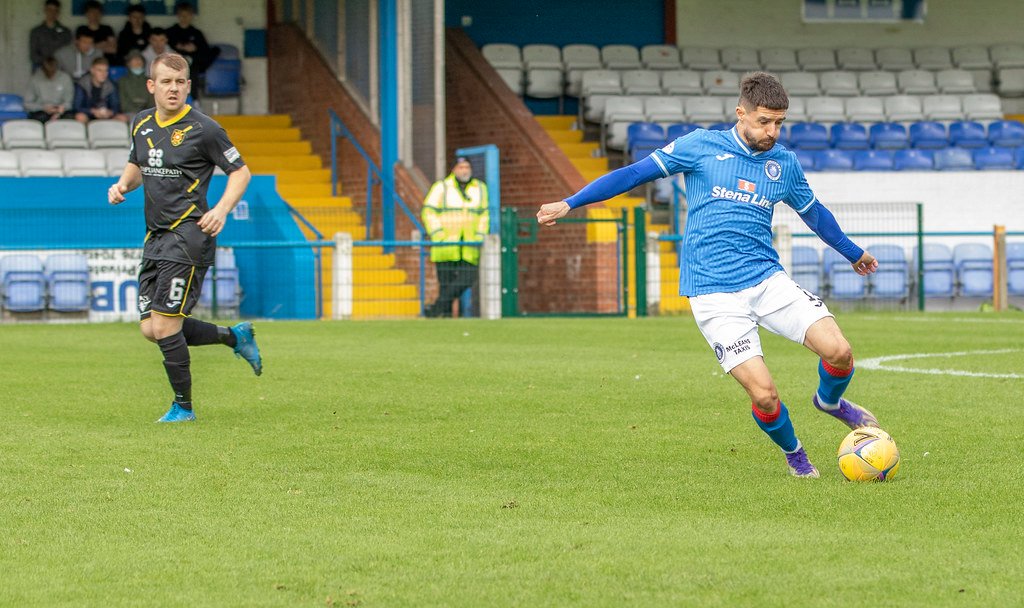 "I knew that I was going down the NHS route after speaking to the surgeon.
"I didn't want to sound ungrateful and didn't want people to donate and I was already thinking it would be the NHS anyway.
"It took me aback, it took my family aback, just to see how generous people were.
"When you read some of the comments, my wife was reading them out and it was really nice and a great gesture from the boys.
"It went to a machine, a game ready and Compex machine, for building the muscle back up after the surgery.
"The club are using that as well and it has gone towards that.
"I know a couple of the boys have been using it and at least it has gone to something like that.
"The gesture was unbelievable and totally took me aback.
"The gaffer was donating and stuff, people were very generous and supportive.
"It was really appreciated."
Stranraer were leading 1-0 against Forfar when Woods was injured just before the half time whistle.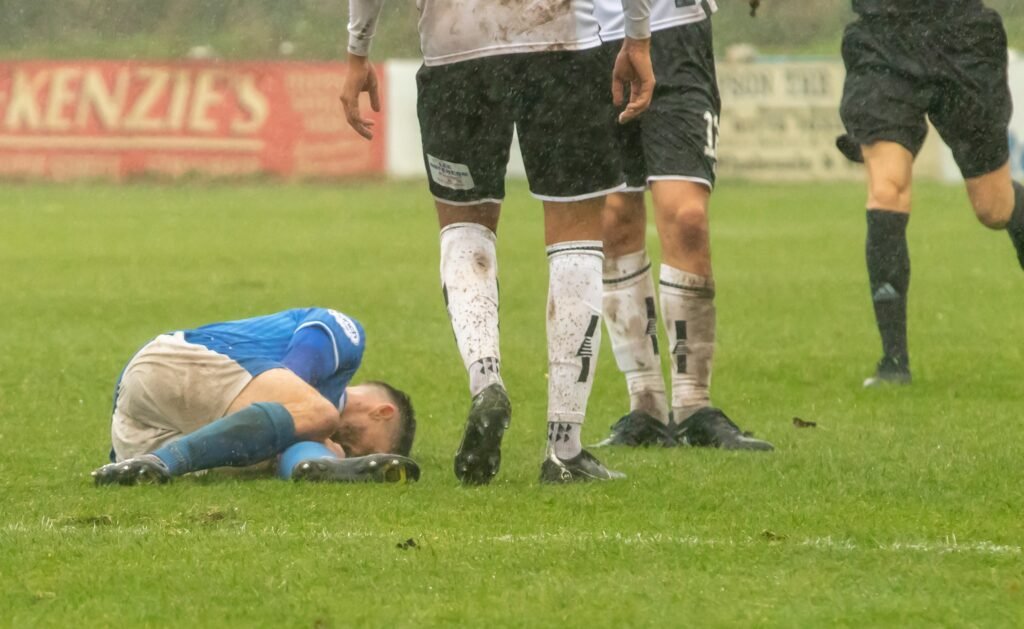 Immediately, it was clear that it was serious and the 37-year-old is still working on his recovery before deciding if he makes a return to football.
He said: "I've been out running and trying to get my fitness back, which is harder than I thought to be honest.
"Just being out that length of time it just shows you how much you lose.
"I've not got full flexion in my knee yet so I cannot fully bend it but that will be fluid round about the joint and scar tissue, which can take a while to heal or to move away from the joint.
"Apart from that, it has been absolutely fine.
"I've been building it back, building my quad back up and just continuing with that.
"I ruptured my MCL and my ACL, it was a grade one tear in my PCL and LCL and I tore my lateral meniscus.
"I tore that off the bone."
Plenty has changed since the game in October last year, with nine of the matchday squad no longer at the club.
Despite those changes, Woods has kept an eye on how the club are getting on and has been spotted at a number of away games.
He said: "Grant Gallagher has put me on the chat for the season!
"I still text the gaffer before and after the games so, of course, I'm definitely keeping an eye on the results and how it is going."
Woods and Stranraer boss Scott Agnew played alongside each other in the Blues midfield during the 2017/18 campaign.
When Agnew bagged a hat-trick in a 4-0 win away to Albion Rovers, it was Woods who was the other name on the scoresheet.
The two have kept in touch over the years and Woods revealed you could tell that Agnew would go into coaching and management once his playing days came to an end.
He said: "As a player, he was obviously very technical and knew the game.
"Obviously, his education coming through Rangers, you could tell he was a great player.
"He was a great player to play with and I would say you could see he was going to go into management.
"I still kept in contact with him after he had stopped playing and was going into Airdrie.
"I thought it would come."
Photos: Bill McCandlish, Cathy Frank