There is an increasing confidence about the Stranraer squad, according to Scott Robertson.
The player with the largest number of appearances in the current Stranraer squad, Robertson has been there and done it during his time with the Blues.
The defender is now in his seventh campaign with the club and thinks there is momentum building after a difficult season last year.
Wins over Cowdenbeath, Hamilton Academical and Edinburgh City mean Stranraer are just one victory short of matching last year's total.
Robertson felt there was still more to come from the team, who have only lost twice over 90 minutes from the opening nine games.
He said: "I think now that we are settled in the formation and everybody knows their job, I don't see why we can't go from strength to strength.
"You start to get a bit of confidence back.
"You look at the players that are there from last season and there were not a lot of games won last season.
"It does not matter who you are, if you are not winning games then you are going to lose a bit of confidence.
"It takes a wee bit to get that back but you've just got to show a bit of balls, be brave and play the way you know you can play and it will come, which it has started to do now – touch wood!
"I don't see why we cannot kick on from that.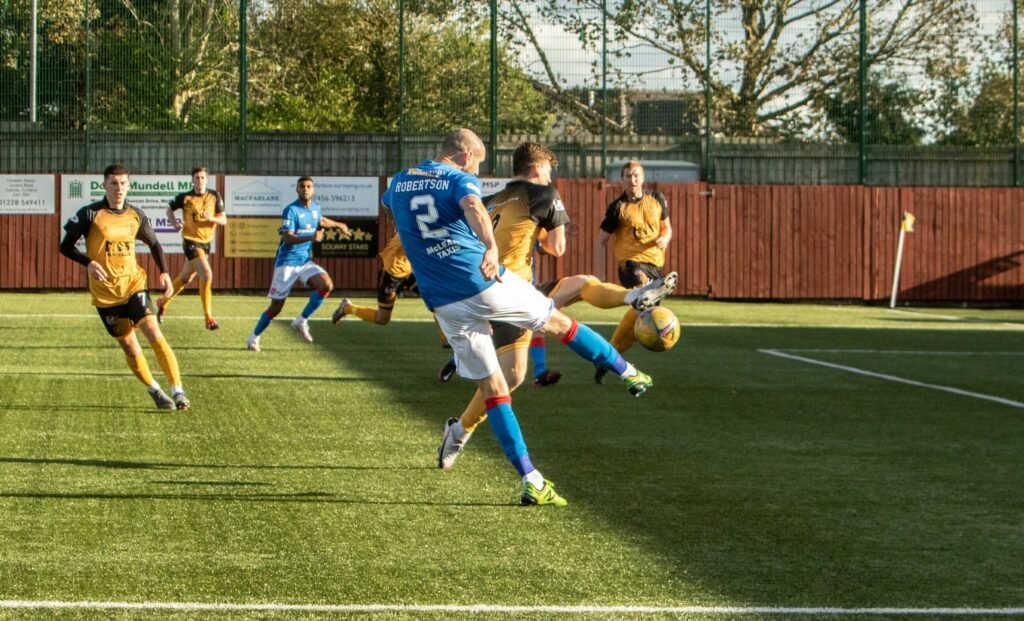 "Confidence is a massive thing in football.
"You look at Fernando Torres.
"He is the best striker in the world, transfers for £50 million, folk started doubting him and he loses it.
"He lost his confidence and he has never really been the same again.
"That's a confidence thing and if it can happen to the best players in the world it is going to happen to players that are not winning every week.
"I think confidence is a massive thing and I hope that the last couple of weeks have started to give boys' confidence."
Stranraer's victories over Cowdenbeath and Edinburgh City have lifted them above both sides and to within a point of the play-off places in the League Two table.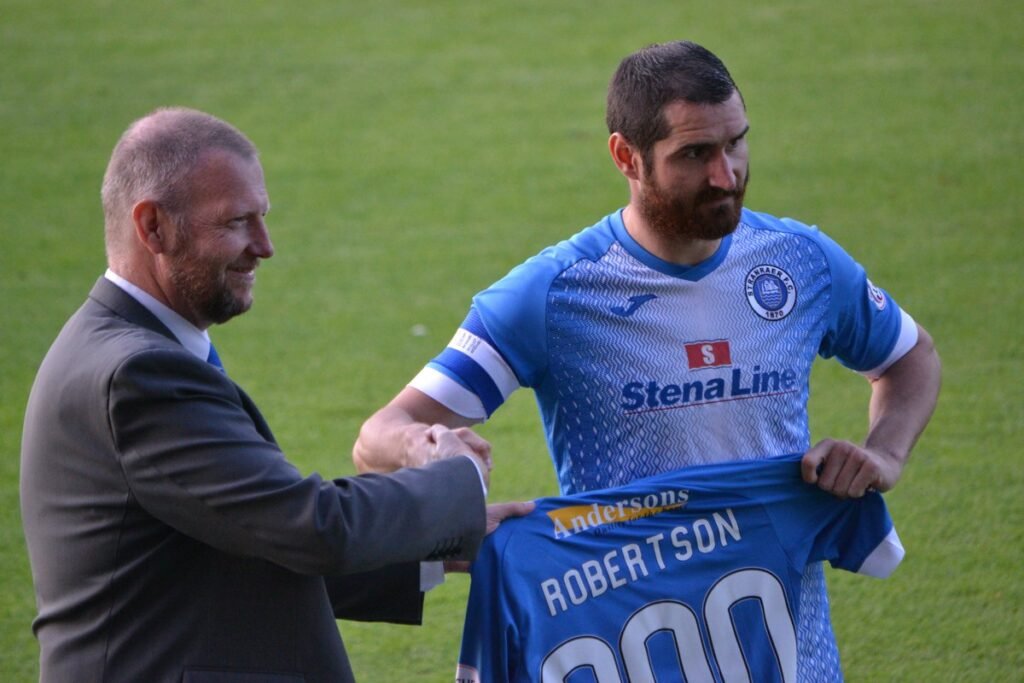 Stevie Farrell was forced into three changes in the line-up from the home tie with Gary Bollan's Fife side to the next league game in the capital.
Sean Burns, Jamie Hamill and Andy Stirling all missed out, with Ayrton Sonkur, Darryl Duffy and Grant Gallagher coming into the team.
Robertson – one of only two players to play every minute of the opening nine games – felt the strength in depth and competition for places was boosting the squad.
He said: "Strength in depth can only be a good thing because once you come into the team you have got to play well to stay in it.
"Folk don't come into the team and try not to play well but it maybe gives you that wee bit extra something.
"You know if you don't do it then there are folk waiting to come in.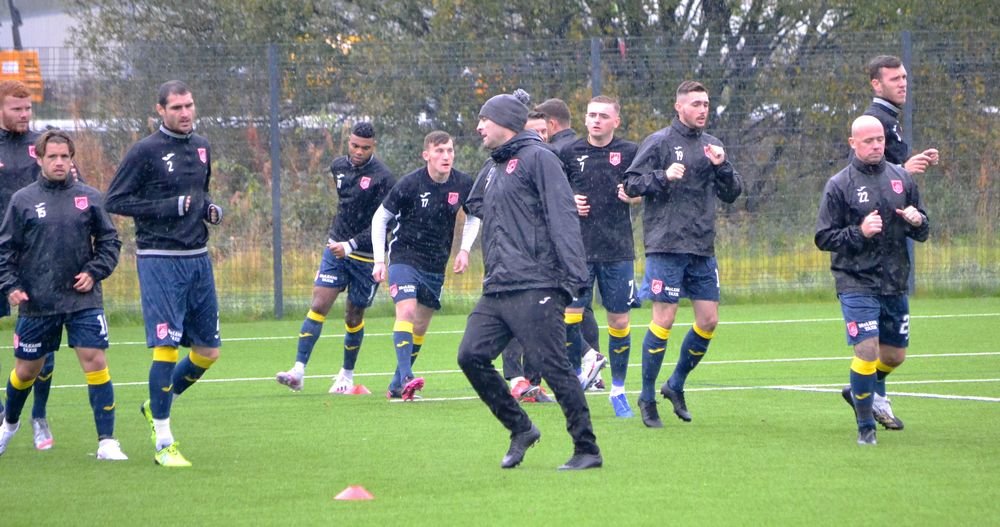 "Competition definitely makes a difference and again not that strikers try not to score but maybe when you are knackered you are going to make that one extra run into the box and that might be the one extra run that you score from.
"It gives everybody a bit more of an edge because you know if you don't give everything then you might be out of the team.
"The way the gaffer is, it does not matter who you are, if you are not doing well you are going to be out of the team.
"It is not as if that if Jamie Hamill was fit he would necessarily go straight back into the team at right back, even though Grant Gallagher is playing out of position.
"Grant has played there before but it is not his favoured position.
"He has done well at right back and the manager is not going to change it just to put Hamill back in.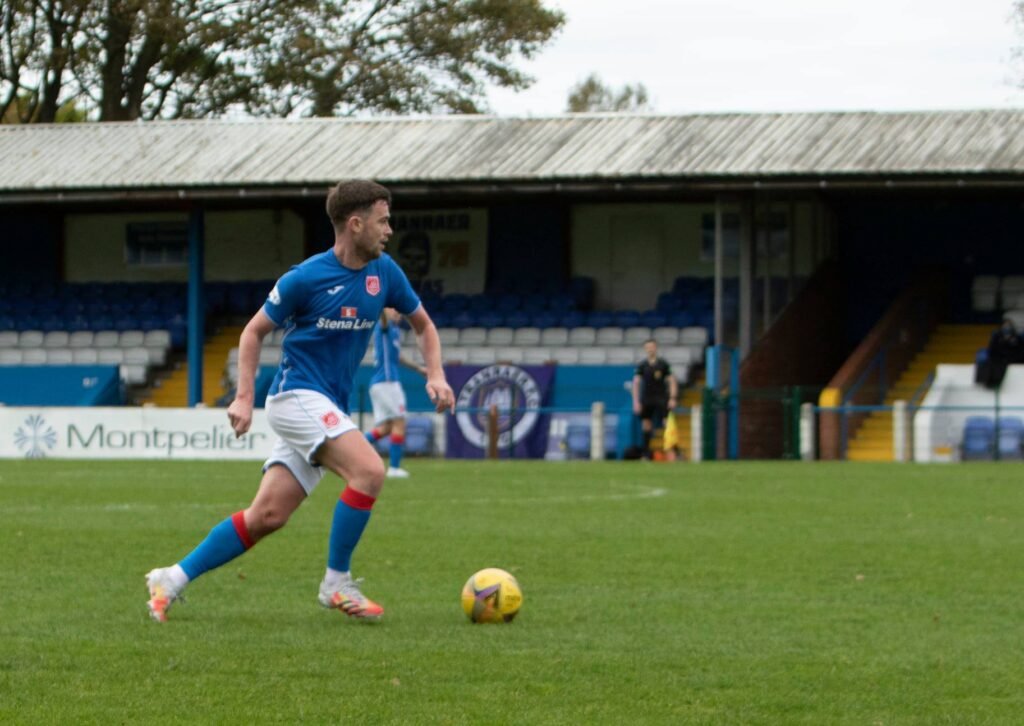 "It does not matter who it is and that's a good thing.
"Even the younger ones know if they come in and do well then they are going to be in the team.
"Tom Orr came in and scored and kept Darryl Duffy out of the team for a couple of weeks.
"Then, Darryl has come in and scored and when Andy Stirling comes back he might not get back in the team.
"Strength in depth has got to be a good thing."