It does not matter how it happens but Anton Brady is determined Stranraer get back to winning ways over the remaining fixtures.
The Blues remain on the fringes of the battle to avoid finishing bottom of League Two.
Brady is fed up looking over his shoulder and is determined to help the club finish the campaign on the front foot.
He said: "It does not matter if you are playing brilliant football.
"You can play brilliant football and get beat but you would probably rather win ugly and not have to worry about what is below you.
"You want to pull away from the relegation zone because nobody wants to be in that play-off.
"Obviously, you look at the teams that have gone down over the years and they are slow to come back up.
"You don't want to find yourself in that position."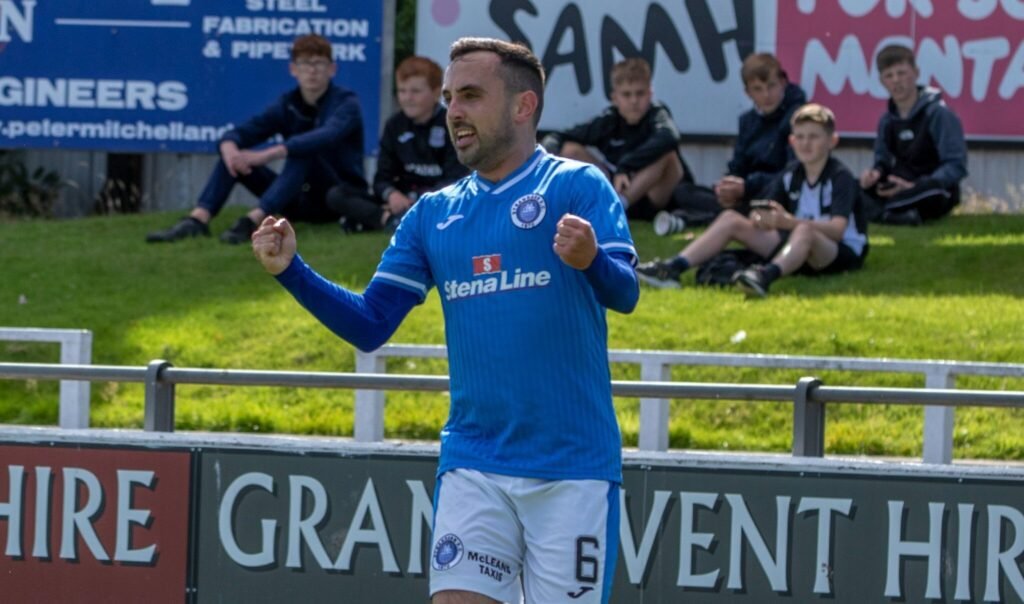 Stranraer welcome Forfar Athletic to Stair Park tomorrow after losing out at Bonnyrigg Rose last weekend.
The 1-0 defeat put an end to the Wigtownshire side's three game unbeaten run.
A draw with league leaders Stirling Albion was followed up by a win over Albion Rovers and another point against Annan Athletic.
He said: "The longest we have gone is three or four games unbeaten and probably most other teams in the league have been consistent and gone six or seven games.
"It goes a long way with pulling away from teams below you and getting closer to the pack.
"We have a few good results and then seem to just blow up.
"Then, you end up looking over your shoulder and it is not a good place to be.
"If we can go and win a few games, then, hopefully, we can pull away from it."
The defeat in Midlothian means Bonnyrigg have enjoyed an impressive debut campaign against Stranraer.
Ten points from a possible 12 could be crucial in their bid to avoid an immediate return to the Scottish Lowland Football League.
Brady, who was an unused substitute at New Dundas Park, described the only goal of the game as both "stupid" and "terrible".
He said: "It has probably been the story of the season – not just against Bonnyrigg but probably a lot of the games have been like that.
"We seem to gift goals and then we don't seem to score those goals either.
"Our goals seem to be hard ones.
"It is a tough one to take."
Last meeting
Forfar Athletic 2-1 Stranraer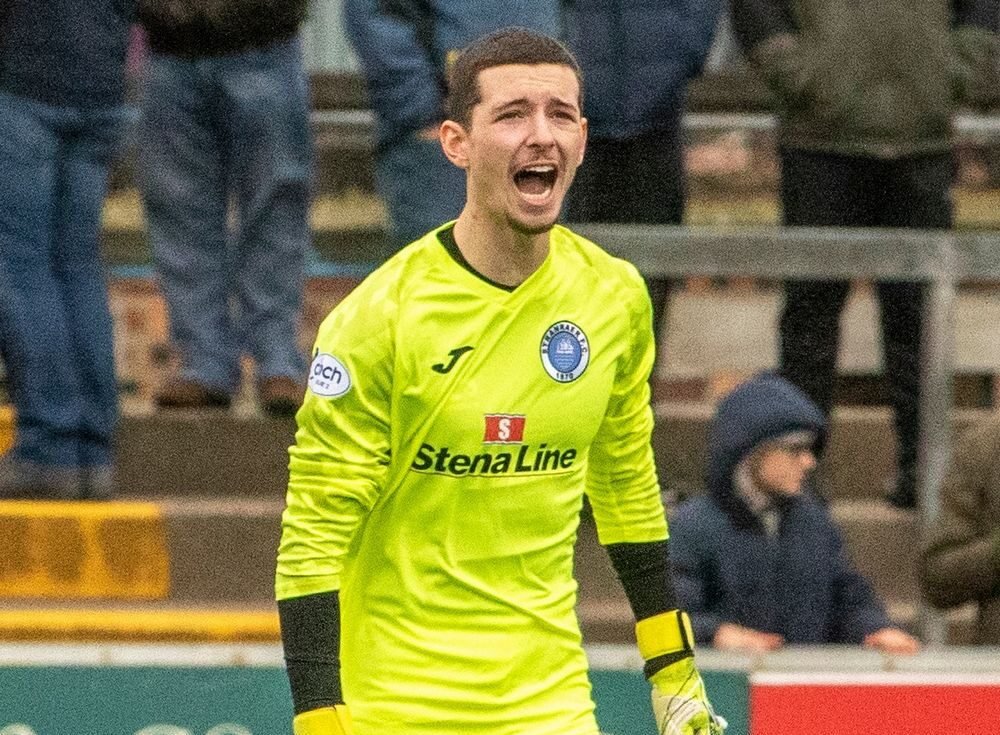 A Sebastian Ross free-kick just four minutes before half time allowed Forfar to break the deadlock at Station Park in February.
His effort deceived debutant Matty Connelly, who had enjoyed a relatively trouble free opening to his Stranraer career. It looked well and truly game over when, with 17 minutes left, Stefan McCluskey was left with the easiest of back post tap ins.
To Stranraer's credit, they managed to make a fight of it and had struck the post before pulling one back. That came three minutes from time when Craig Malcolm nodded home Finn Ecrepont's cross.
Forfar Athletic: McCallum, Docherty, Munro, Watson (Slater 68), Hutchinson, Gillies, Hutton, S Ross (Moore 82), Robson, Armour (Aitken 68), Flanagan (McCluskey 68).
Not used: Brindley and Kennedy.
Stranraer: Connelly, Girvan, Ross, Brady (Gallagher 68), Ecrepont, McIntosh, Brown, Hilton (Grant 53), Walker (Malcolm 68), Forrest (Robertson 83), Duffy.
Not used: Ellis, Watt, Dunn, Eze and O'Connor.
Last five meetings
Forfar Athletic 2 Stranraer 1 (S Ross and McCluskey; Malcolm) at Station Park on February 4, 2023
Stranraer 1 Forfar Athletic 0 (Hilton) at Stair Park on October 29, 2022
Forfar Athletic 2 Stranraer 0 (Slater and Munro) at Station Park on August 6, 2022
Forfar Athletic 3 Stranraer 0 (Forfar Athletic awarded tie after Stranraer fielded ineligible player) at Station Park on July 19, 2022
Stranraer 0 Forfar Athletic 2 (Slater and McCluskey) at Stair Park on April 2, 2022
Last five games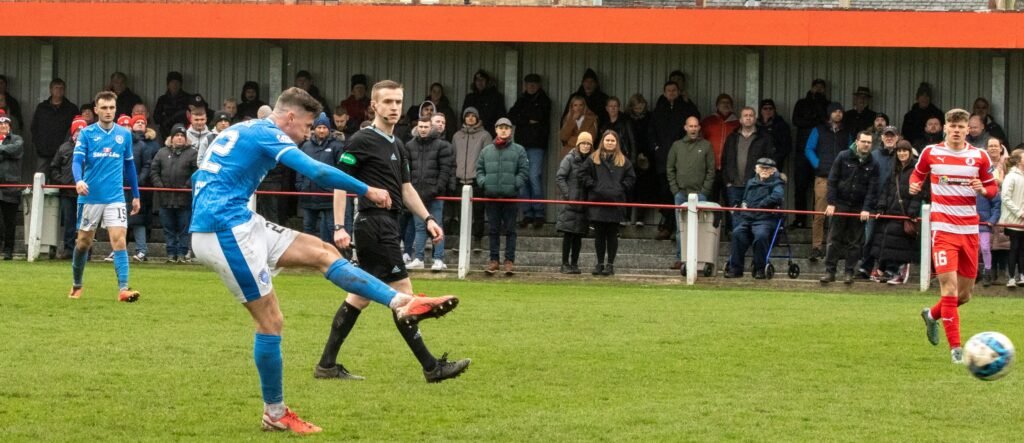 Stranraer
LOSS v Bonnyrigg Rose (A): 1-0
DRAW v Annan Athletic (A): 0-0
WIN v Albion Rovers (A): 0-1 (Ngandu)
DRAW v Stirling Albion (H): 1-1 (Robertson)
LOSS v Dumbarton (H): 0-2
Forfar Athletic
WIN v Albion Rovers (H): 2-1 (Flanagan and Armour)
WIN v Dumbarton (A): 0-1 (Ross)
DRAW v Stenhousemuir (A): 1-1 (Slater)
LOSS v Stirling Albion (A): 2-0
WIN v Annan Athletic (H): 2-1 (Aitken (Pen) and Armour)
Last time out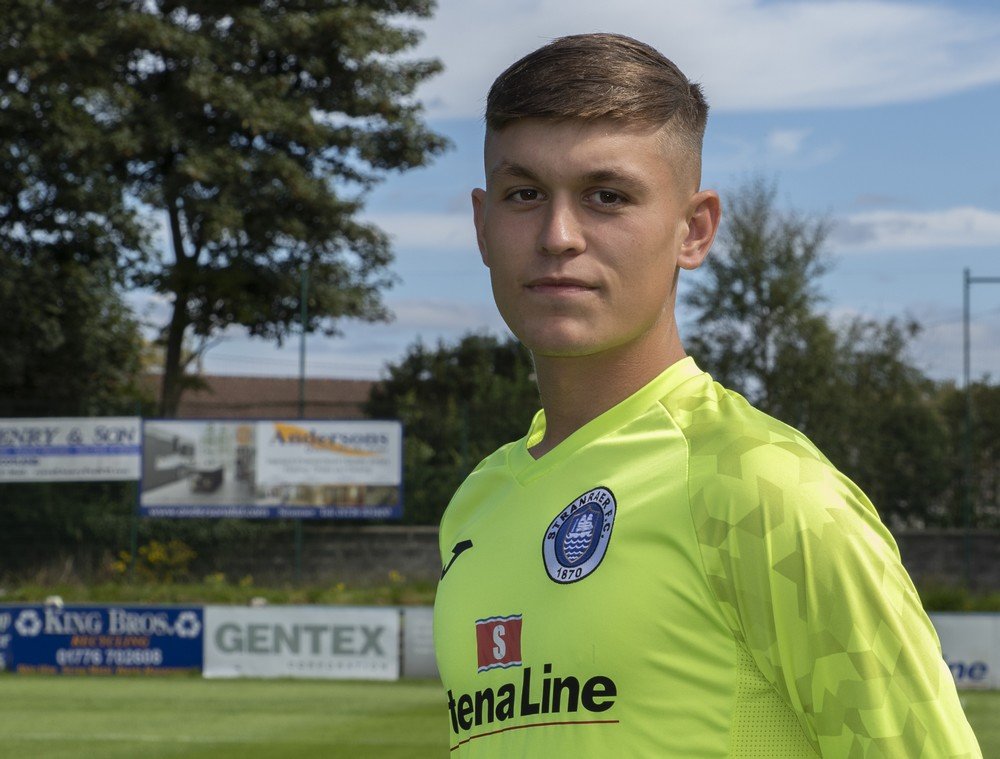 Stranraer
Lineup v Bonnyrigg Rose: Scullion, Girvan, Ecrepont, Watt, McIntosh, Robertson, Gallagher, Ngandu (Hilton 79), Brown (Duffy 88), Grant (Malcolm 79), Walker.
Not used: Brady, Forrest, Ross and Downie.
Forfar Athletic
Lineup v Albion Rovers: McCallum, Nditi (Gillies 88), Docherty, Munro, Hutchinson, Hutton, Slater, Robson (Flanagan 55), Thomson, Aitken (Armour 65), McCluskey (Moore 87).
Not used: Brindley, Dunachie and Kennedy.
Five facts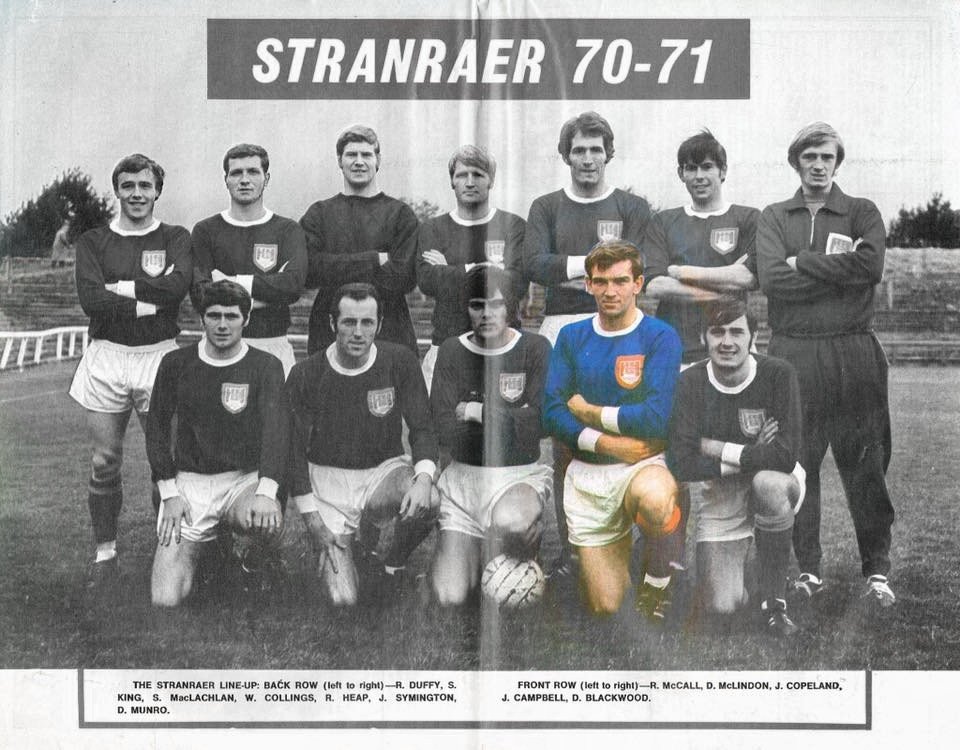 1. Friday 7 April marks the birthday of Stranraer's record goalscorer, Jim Campbell. The frontman played for the Blues over a 10-year period and scored 136 goals during that time. He is one of only two men to have reached triple figures for the club, alongside Craig Malcolm. Born on April 7, 1947, Campbell passed away in 2006.
2. Stranraer have used a different goalkeeper in each of the last three games. Matty Connelly was in goals against Albion Rovers before George O'Connor was named in the starting XI against Annan Athletic. Luke Scullion was then named between the sticks against Bonnyrigg Rose. That is the first time Stranraer have named a different goalkeeper in the starting XI in three consecutive games since before the millennium.
3. John Fraser is the last man to have scored for Stranraer against Forfar Athletic and also found the net for the Angus side against the Blues. He scored for the visitors to Station Park in September 2004. Three-and-a-half years later and he was on target for the hosts at Station Park as both games finished 1-0. The Stranraer team in the defeat in 2008 was: Black, White, Noble, McKinstry, Kane (Creaney 57), Dobbins, Mitchell, Gibson, McColm (McConalogue 76), Mullen (Gribben 71), Tade.
4. Michael Mullen was the last player for either side to score a hat-trick in a meeting between the teams. Incredibly, the score was 0-0 with 16 minutes left to play in April 2007 before Mullen scored four in 15 minutes. Kevin Moon scored a last minute consolation for the visitors to Stair Park.
5. Josh Walker being named in the starting XI at New Dundas Park last Saturday means he has balanced out his appearance total. He has made 35 starts and 35 substitute appearances. His debut came after stepping off the bench for the final few seconds at Edinburgh City in November 2020, when he replaced Ruari Paton.
Admission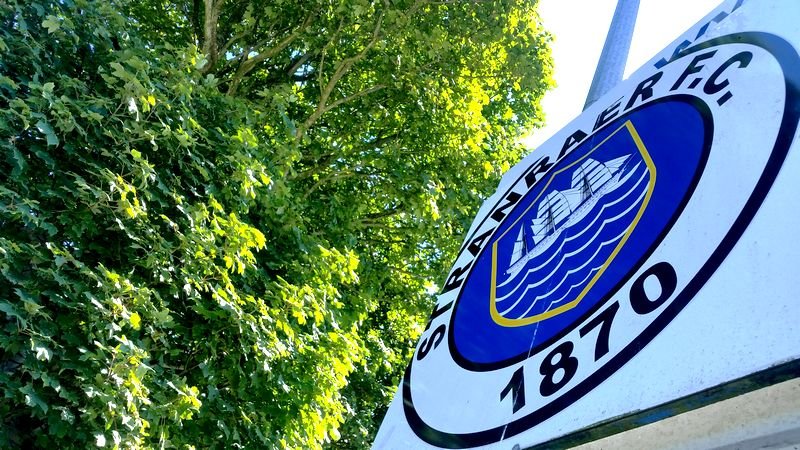 Entry for home league games is on a 'pay at the gate' basis.
The Pavilion Bar is open from 1pm and club merchandise is available in front of the main stand.
Pricing is as follows:
Adult – £15
Concession – £10
12 to 16 Years Old – £5
Under 12 – FREE
Photos: Bill McCandlish