Instagram: it is not the traditional way to get your foot in the door at a football club.
However, for Luke Watt, it has given him a second chance in the Scottish Professional Football League (SPFL).
The former Motherwell youngster spent last season with Linlithgow Rose and Blantyre Victoria and was trying to find a new club when a message on the social media site opened the door to him joining Stranraer.
He said: "It was actually quite a quick one, quite a whirlwind.
"On Monday, the club were struggling for numbers and I messaged Darryl Duffy on Instagram.
"I commented on his story because he was joking about telling the boys to stop getting injured.
"I said to get me in as a passing comment."
That set the wheels in motion for a return to Stair Park more than five years after he played his final game for the club in a 1-0 win over a Queen's Park side which featured his now team-mates Anton Brady and Paul Woods.
Since leaving the Blues, Watt has played for East Fife and Airdrie, as well as the East of Scotland Football League (EoSFL) Rose and West of Scotland Football League (WoSFL) Vics.
The 25-year-old even had a spell in the third tier of the Croatian football pyramid.
Now, he is raring to go as Stranraer attempt to get their first points of the campaign.
He said: "As soon as they gave me the option, I bit their hand off.
"I could not wait to get down to it and back on that long journey to Stair Park!"
Watt met his new team-mates for the first time ahead of Tuesday evening's game against Hamilton, with Scott Robertson the only one to have lined up with him previously at Stranraer.
The 'new' signing felt there were signs of progress in the team, despite a crazy 10-minute spell where the hosts scored four unanswered goals.
Watt said: "We still tried to get the ball down and play football.
"That's the most enjoyable thing.
"Not only are we trying to play football but we have got the players to play as well."
Dundee are the visitors to Stair Park tomorrow for the first time since January 2006.
Watt, who is good friends with former Stranraer and Motherwell team-mate Max Currie, was quick to acknowledge it would be a tough game against opposition who started their season with a 3-0 win over Hamilton.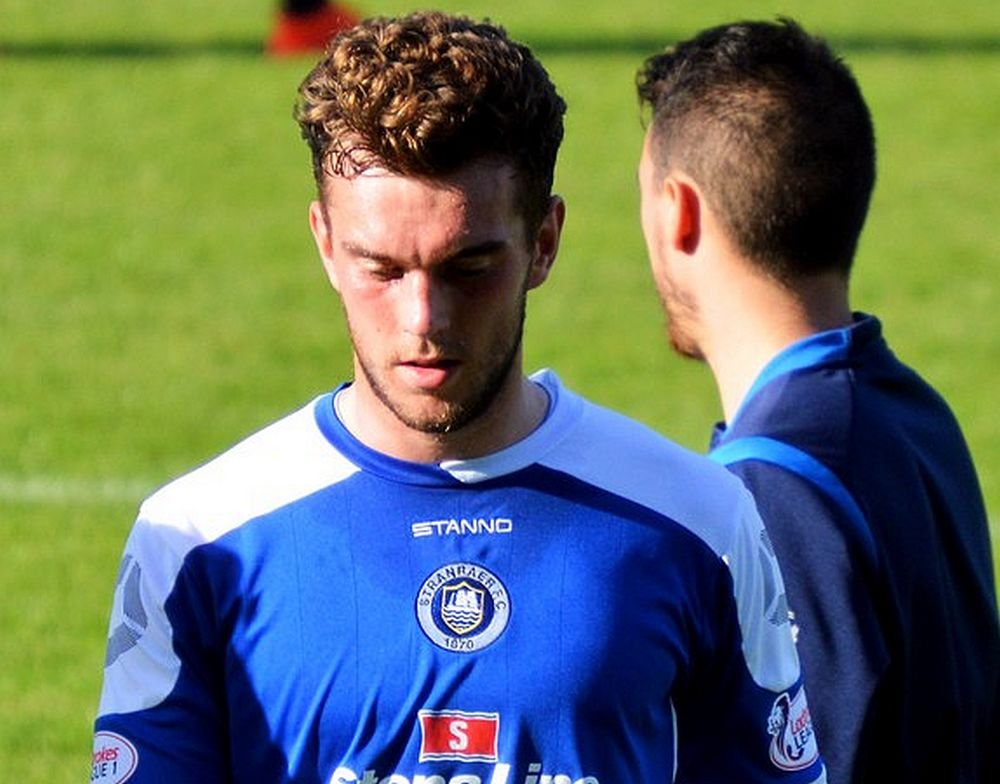 However, he stressed they could go and spring a surprise.
He said: "Although we hold ourselves to a high standard, these are games where we have not got anything to lose really.
"You can go express yourself and really it is always better playing higher opposition.
"Then, you step back to your league level and you have played against better teams.
"Players' senses are heightened and everything is just a lot more ready to go again at your own level.
"It is another tough game but I feel like it is better playing these teams than playing friendlies.
"There is something on the line and you can really get together as a team and try to get points on the board before the league starts.
"Playing for something is definitely better than playing for nothing."
Last meeting
Dundee 5-0 Stranraer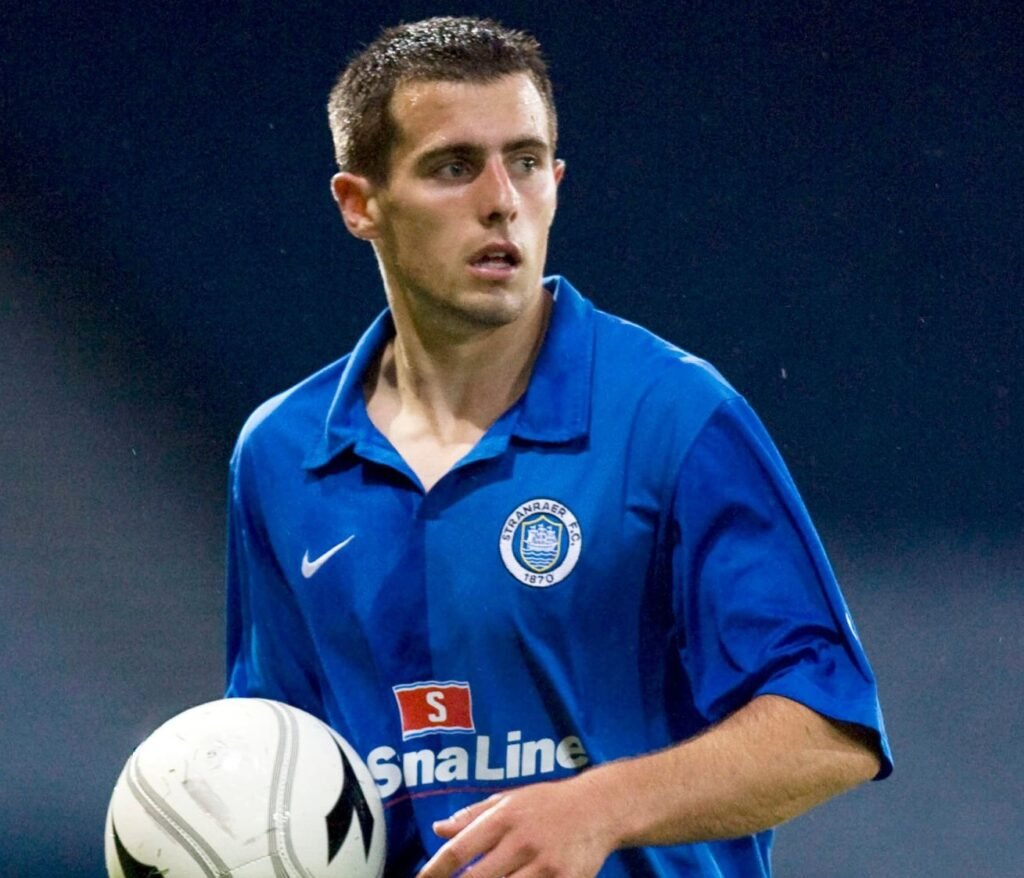 Five star Dundee started their season in fine form as they clocked up a 5-0 win at home to Stranraer back in August 2009.
Sean Higgins, Gary Harkins and Colin Cameron had all found the net before the half time interval. Colin McMenamin would head home number four and there was time for substitute Leigh Griffiths to add a fifth.
To wrap up a miserable day for Stranraer, who had started their campaign a week earlier with a 4-2 win over Berwick Rangers, goalkeeper David Mitchell was sent off late on.
Dundee: Bullock, Lauchlan, Malone, Paton (Casement 49), Benedictus, Hart, Higgins, McHale, Harkins, Cameron (Kerr 68), McMenamin (Griffiths 55).
Not used: Forsyth and Geddes.
Stranraer: David Mitchell, Wright, Noble, Agostini, Nicoll, Danny Mitchell, Donald (McInnes 68), Jack (Moore 57), Montgomerie, McGeouch, McGrath (G Mitchell 53).
Not used: Aitken and Leith.
Last five meetings
Dundee 5 Stranraer 0 (Higgins, Harkins, Cameron, McMenamin and Griffiths) at Dens Park on August 1, 2009
Stranraer 1 Dundee 1 (Payne; McDonald) at Stair Park on April 8, 2006
Dundee 2 Stranraer 1 (Deasley and Lynch; Walker) at Dens Park on January 28, 2006
Dundee 2 Stranraer 0 (O'Reilly and Lynch) at Dens Park on January 8, 2006
Stranraer 0 Dundee 0 at Stair Park on December 5, 2005
Last five games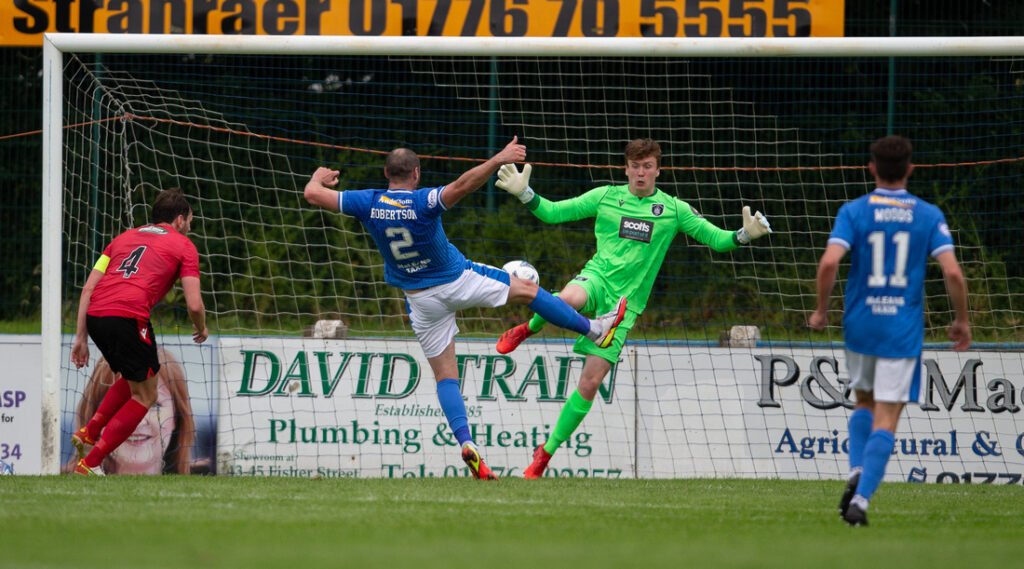 Stranraer
LOSS v Hamilton Academical (A): 5-2 (Woods (Pen x2))
LOSS v Queen's Park (H): 2-5 (Robertson and McLean)
WIN v Elgin City (H): 2-0 (Yates and Ellis (Pen))
WIN v Stenhousemuir (A): 1-3 (Ross and Hilton x2)
LOSS v Kelty Hearts (H): 0-3
Dundee
WIN v Hamilton Academical (H): 3-0 (McGinn, Jakubiak (Pen) and Cameron)
LOSS v Livingston (A): 2-1 (Mulligan)
WIN v Hibernian (H): 3-1 (McGinn, Mulligan and Adam)
LOSS v St Mirren (A): 2-0
LOSS v Aberdeen (A): 1-0
Last time out
Stranraer v Hamilton Academical: Scullion, Robertson, Ellis, Girvan, Dunn (Forrest 54), Brady (Walker 64), Hilton, Gallagher, Woods, McLean, Watt.
Not used: Hawkshaw, Duffy and O'Connor.
Dundee v Hamilton Academical: Sharp, Kerr, Marshall (McGowan 46), Sweeney, Fisher, Byrne, McGinn (McCowan 61), Mulligan, McMullan (Cameron 72), Rudden (Jakubiak 46), Anderson (Wilkie 46).
Not used: Graham, Strachan, Lamb and Lawlor.
Five facts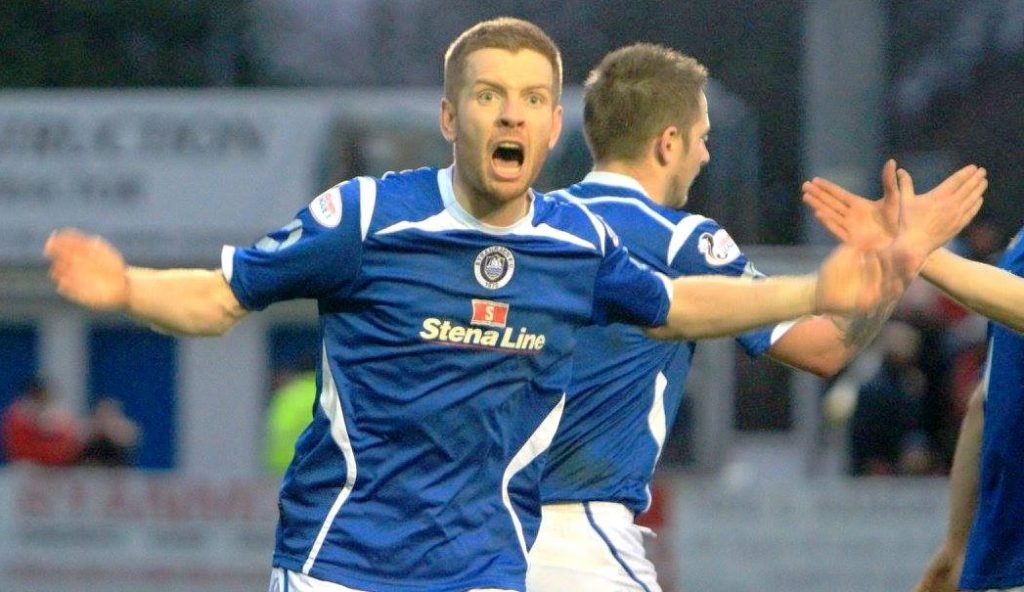 1. The last time Stranraer conceded five goals in consecutive matches they won the next game 7-1. After losing 5-1 at Livingston on the opening day of the league season in 2016/17, the Blues were defeated 5-2 by Alloa. However, they bounced back with a 7-1 win over Spartans. Craig Malcolm scored four, with Mark McGuigan netting from the penalty spot and Willie Gibson and Kyle Turner also on target. Eddie Malone scored for the Edinburgh side.
2. The last goalkeeper to keep a clean sheet for Stranraer against Dundee was Danny Mitchell. The club captain was known for his energetic performances in midfield, but when David Mitchell was sent off in August 2009 he donned the goalkeeping gloves for the final five minutes and kept Dundee out. Stranraer had used all three of their permitted substitutes leaving backup goalkeeper Dale Leith on the bench.
3. Stranraer have only defeated Dundee once, with that victory coming on August 23, 2005. Allan Jenkins and David Hamilton scored before the break before Simon Lynch pulled one back for the visitors. However, a strike from Leigh Hinds gave Stranraer the victory. The Stranraer team that day was: Corr, Wingate, Keddie, Higgins, Swift (Dowie 75), Henderson, Sharp, Jenkins, Hamilton, Hinds, Moore (Ross). Not used: Aitken, Gaughan and Morrison.
4. Colin Marshall played eight times for Stranraer after joining from Airdrie in 2005. He played in a 1-1 draw at Dens Park, with Michael Moore scoring for the visitors. He would move to Dundee that season and go on to play in a 1-1 draw between the two sides at Stair Park. Stephen Payne scored for Stranraer on that occasion.
5. As well as Marshall, other players to have played for both clubs in recent years include Jamie McCluskey and David Mitchell.
How to watch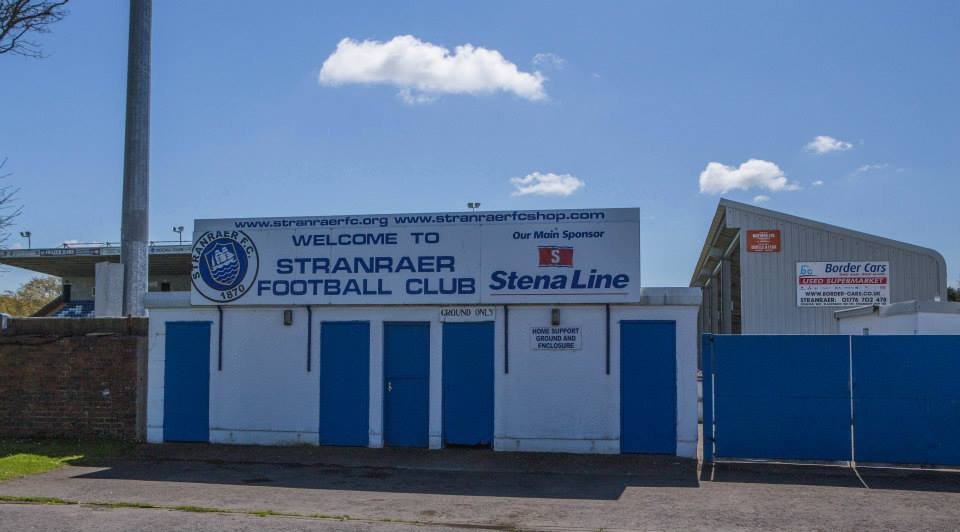 Admission for Saturday's Premier Sports Cup tie will be on a 'pay at the gate' basis.
We have agreed the following admission prices with Dundee:
Adults: £12
Concessions: £7
Under 16s: £3
The live stream will also be available to purchase on the morning of matchday via our website and social media channels.