Character in the dressing room could be key to how Stranraer bounce back, according to George O'Connor.
The Blues have suffered back-to-back defeats on the road to Stenhousemuir and Stirling Albion in their last two games.
Five of Stranraer's six points this season have come at Stair Park and they welcome Dumbarton down the A77 on Tuesday night.
Stevie Farrell's team have had a flawless start in their bid for an immediate return to League One but O'Connor was looking forward to getting back to action.
He said: "The game on Tuesday is exactly what you need when you have had a bad game.
"There is nothing worse than sitting about all week and it is on your mind.
"The best thing you can do is go and get on with it.
"You always want to play against the best teams – by playing against the best teams you will get better.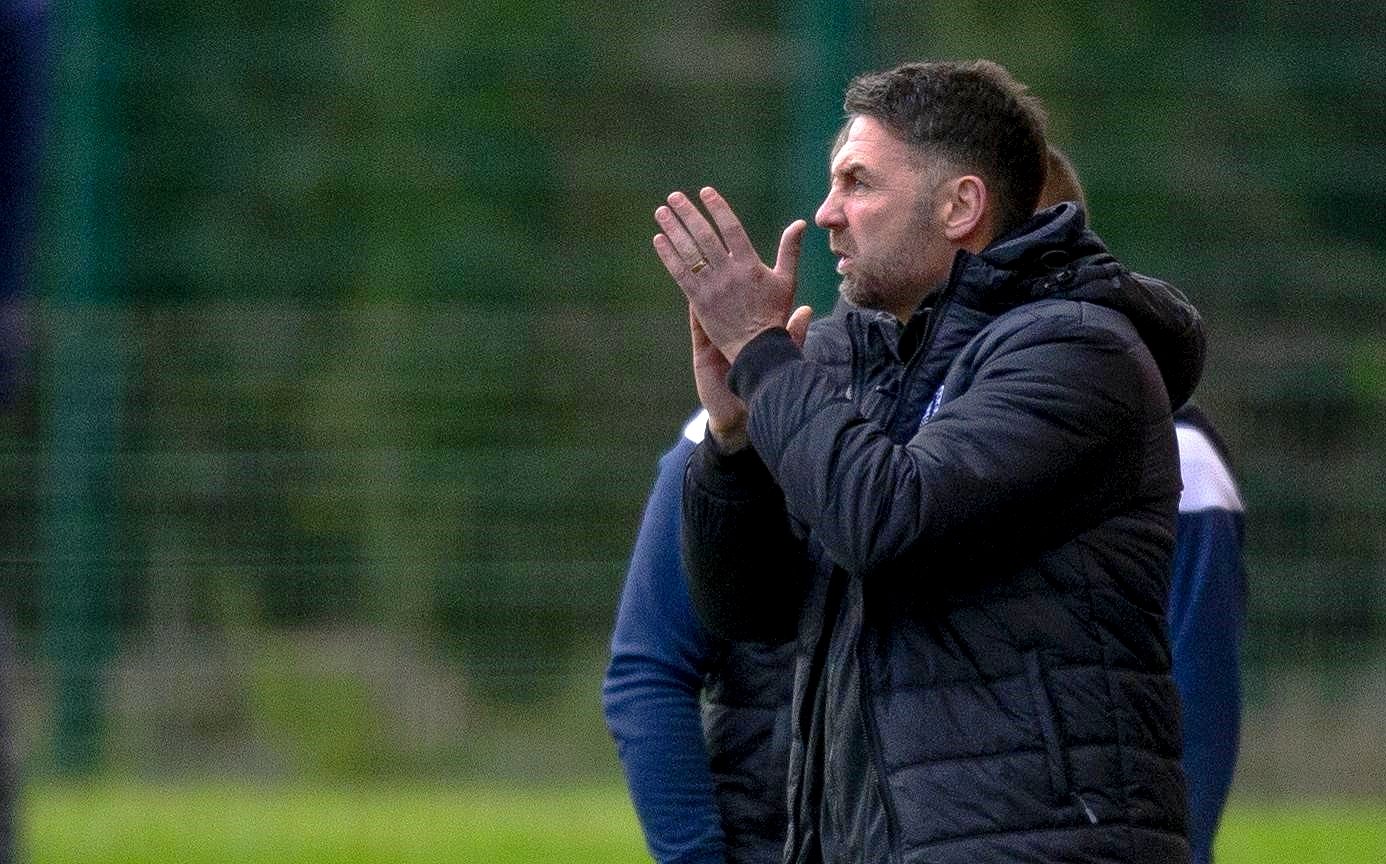 "I think, personally, we have a chance to go and win the game.
"That's just how we are all thinking as a team.
"We are all going to believe that we are going to win.
"We are not going to go into the game thinking we are already beaten.
"We are going to go and bring the game to them.
"A good result and the mood changes completely.
"It is easy to get too low when things are not going your way.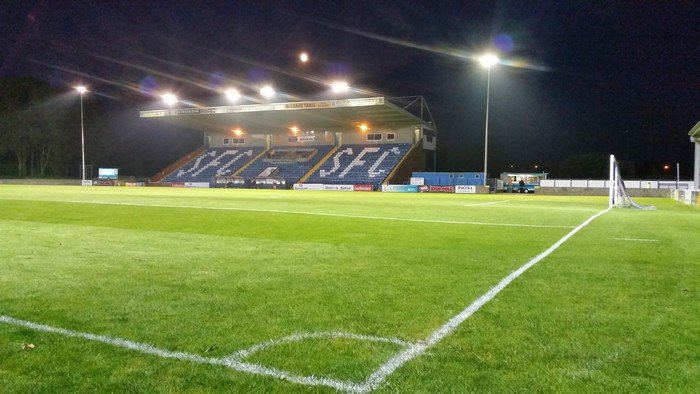 "It is how you react to it and it shows the character we have got in the dressing room in how we are going to bounce back."
The summer signing from Kilmarnock made his league debut at Forthbank Stadium in the absence of Luke Scullion.
Unfortunately, it proved a day to forget for Jamie Hamill's side as the hosts raced into a 4-1 lead before the half time interval.
O'Connor had found out at training on Thursday night that he would be playing after Scullion suffered an injury.
The 18-year-old wished his team-mate a speedy recovery but was delighted to make his milestone appearance.
He said: "Straight away I thought it was brilliant to be playing.
"I needed a chance and I tried to think positively of it.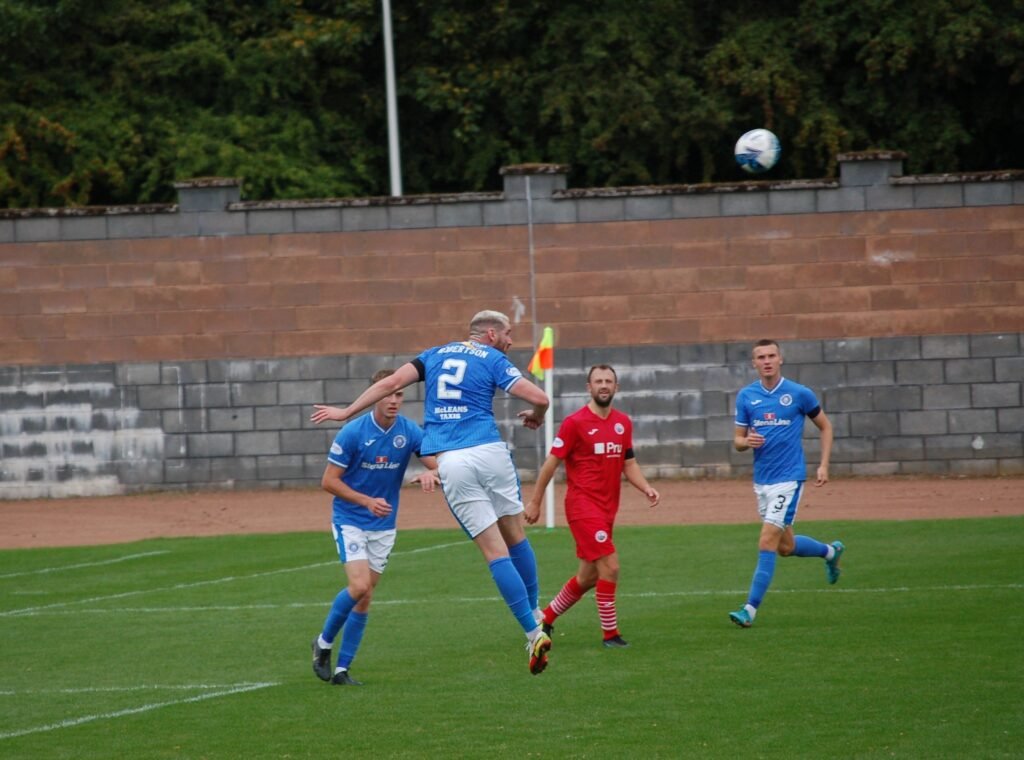 "I did not want to put myself under too much pressure and to go and enjoy it was the main focus I had.
"It was a tough game.
"We were under a lot of pressure in the first half and when you concede four goals as a goalkeeper it is easy to think you were terrible but I made some saves."
Last time out
Dumbarton 1-0 Stranraer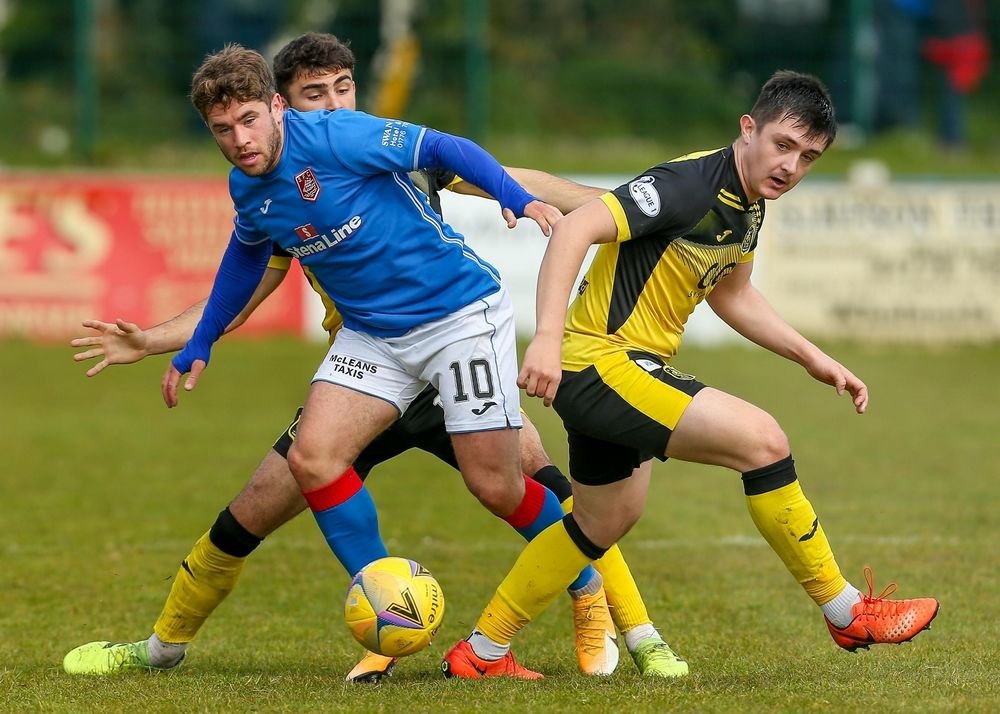 Stranraer's dreadful record in the play-offs continued as Dumbarton made it through to the final.
The first leg at Stair Park had finished goalless but it was a first half strike from Jamie Wilson that proved the difference.
Stranraer had already survived a scare when a Ross Forbes free-kick hit the crossbar. Wilson had also been denied by Greg Fleming and blasted the rebound over the bar before the half time whistle.
Wilson would eventually win the tie though and swept past Fleming from the edge of the box. The best chance for Stranraer came from the penalty spot but Ruari Paton's strike hit the post.
Dumbarton: Ramsbottom, Quitongo, Neill, McAllister, Carswell, Forbes, Wedderburn, Brindley, Wallace (Duthie 78), Jones, Wilson (Omar 67).
Not used: Langan, Frizzell and Barclay.
Stranraer: Fleming, Robertson, Burns, Sonkur, McManus, Gallagher, Stirling (Hilton 65), Millar, Elliott (Duffy 74), Paton (Yates 74), Orr.
Not used: Devitt, Josh Walker, Victoria and Jamie Walker.
Last five meetings
Dumbarton 1 Stranraer 0 (Wilson) at The C&G Systems Stadium on May 11, 2021
Stranraer 0 Dumbarton 0 at Stair Park on May 8, 2021
Dumbarton 1 Stranraer 1 (Tierney; Hilton) at The C&G Systems Stadium on December 28, 2019
Stranraer 0 Dumbarton 0 at Stair Park on October 19, 2019
Dumbarton 3 Stranraer 1 (Layne x2 and Tumility; Murphy) at The C&G Systems Stadium on August 24, 2019
Stranraer's last five games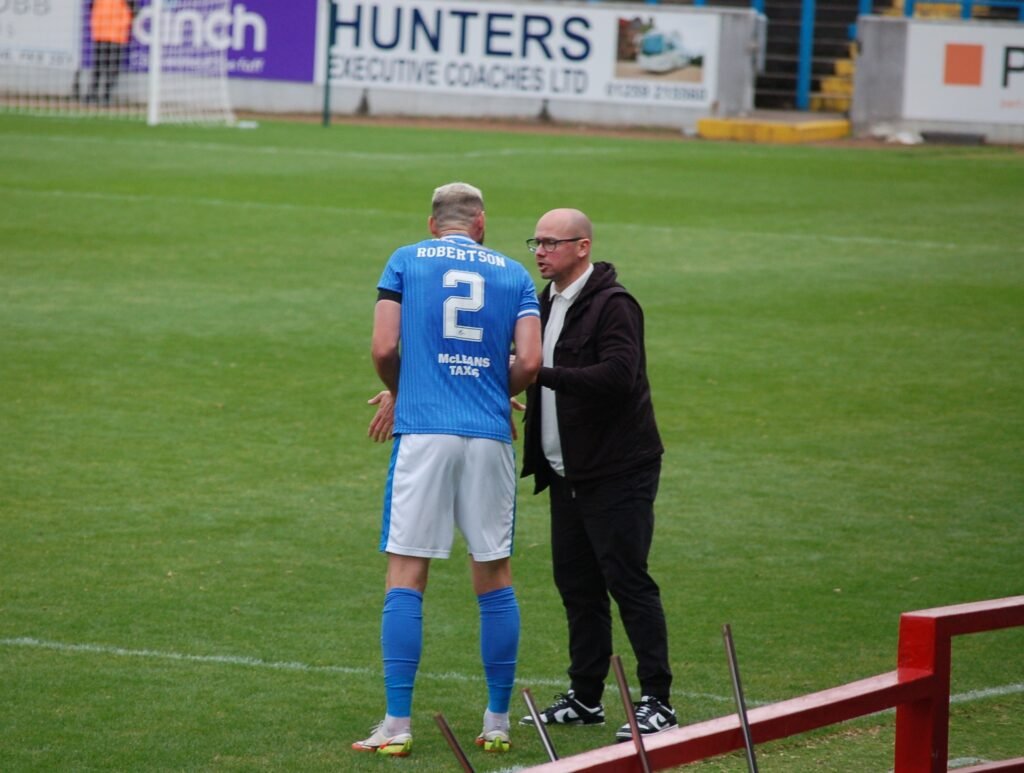 LOSS v Stirling Albion (A): 4-1 (Duffy)
LOSS v Stenhousemuir (A): 3-1 (Hilton)
DRAW v East Fife (H): 2-2 (Woods and Watt)
LOSS v FC Edinburgh (A): 3-2 (Walker and Watt)
DRAW v Elgin City (A): 2-2 (Brady and Malcolm)
Dumbarton's last five games
WIN v Bonnyrigg Rose (H): 1-0 (Carswell (Pen))
WIN v East Fife (A): 0-1 (Byrne)
WIN v Elgin City (H): 2-1 (Love (Pen x2))
LOSS v Rangers B (A): 7-0
WIN v Stenhousemuir (A): 1-3 (Own goal, McNiff and Gray)
Last time out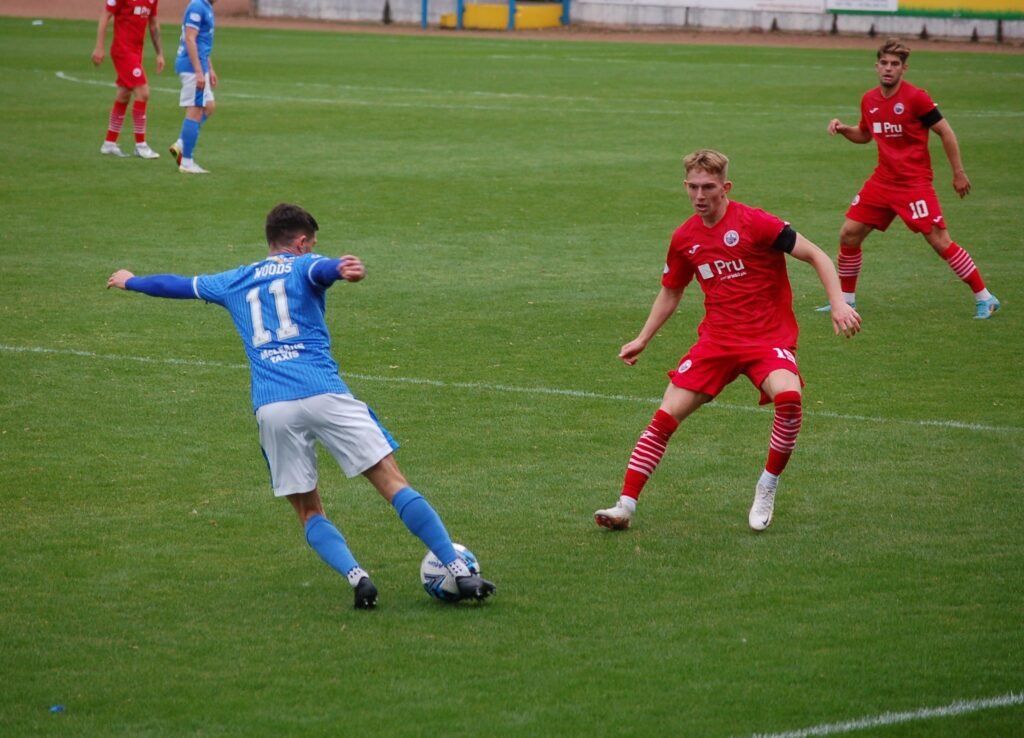 Stirling Albion v Stranraer: O'Connor, Robertson, Ross, Girvan, Ellis (Brady 46), Woods (McLean 46), Hilton, Forrest (Eze 46), Hawkshaw (Walker 67), Malcolm, Duffy.
Not used: Dunn and Downie.
Dumbarton v Bonnyrigg Rose: Long, Lynas, Buchanan, Carswell, McNiff, Blair, Wilson (MacLean 85), Gray, Orsi (Garrity 69), Byrne (Wallace 69), Love (McKee 86).
Not used: McGeever, Wylde and Broun.
Five facts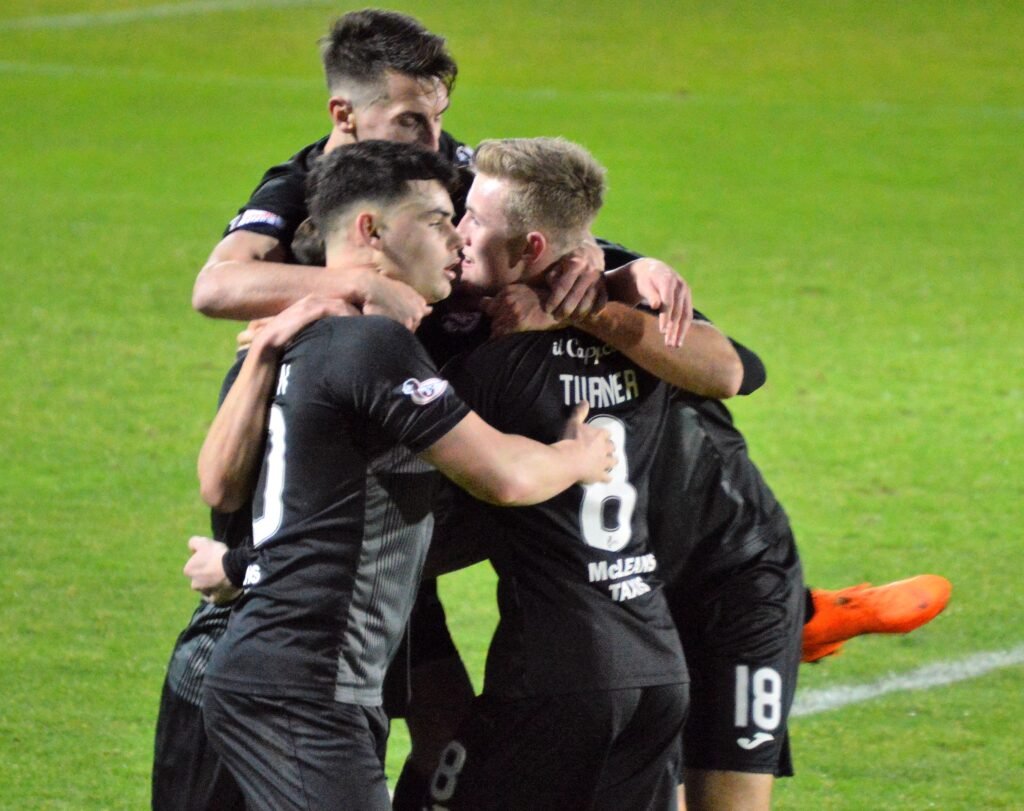 1. Stranraer have not found the net against Dumbarton in their last three meetings at Stair Park. That goes back to October 2018 when Stranraer won 3-2 with Grant Anderson, David Brownlie and PJ Crossan finding the net.
2. Ally Love, who scored two penalties for Dumbarton against Elgin City last month, is the younger brother of former Stranraer man Robert Love. The older brother played 35 times for Stranraer during the 2012/13 season and scored four goals. Two of those strikes came in separate games against Alloa with the remaining two goals coming in two different games against Arbroath. The Stranraer team in the 2-0 win over Arbroath in February 2013 was: Stewart, Kinnaird, Staunton, McKeown, Dunlop, Aitken, Gallagher (Campbell 27), Borris, Winter (Love 54), Gribben (Moore 71), Malcolm. Not used: One and Cadwell.
3. Dumbarton have won eight games in all competitions this season. Last season, it took them until the middle of February to reach that number.
4. Stranraer have failed to beat Dumbarton in their last seven meetings. The last victory came away from home in December 2018 when Kyle Turner scored the only goal of the game after drilling home from outside the box.
5. The last time Stranraer lost 4-1 away from home was against Annan Athletic in March this year. The Blues bounced back in the next game with Sean Burns, Craig Ross and Paul Woods giving the Stair Park side a 3-0 win over Cowdenbeath.
Photos: Bill McCandlish, James Verity