Fans are being urged to get along to Stair Park and get behind the team as the new league season kicks off this weekend.
Annan Athletic, who reached the play-offs last year, are the first visitors to Stranraer, with both clubs looking to get their campaigns off to a flyer.
Jamie Hamill, Darryl Duffy and Scott Robertson have been busy over the summer assembling a squad which they believe can see Stranraer mount their own play-off challenge.
Robert H Rice, vice-chairman of Stranraer Football Club, wished each of the clubs in League Two well over the coming months.
He highlighted the sacrifices the players make during the season with the Blues and called on fans to get through the turnstiles and cheer on their team.
He said: "Coming to a club like ours is one of the hardest things to ever do because these guys don't just give up two hours for training twice a week and two or three hours on a Saturday to play for Stranraer.
"On a Saturday, these guys are up, out of their bed and onto a bus for 10am.
"They are down to Stranraer for 12pm or 12.30pm.
"After the game, they are washed, changed, onto a bus and sometimes if we have a meeting with Jamie, Darryl and Scott, they are not leaving Stair Park until 6pm.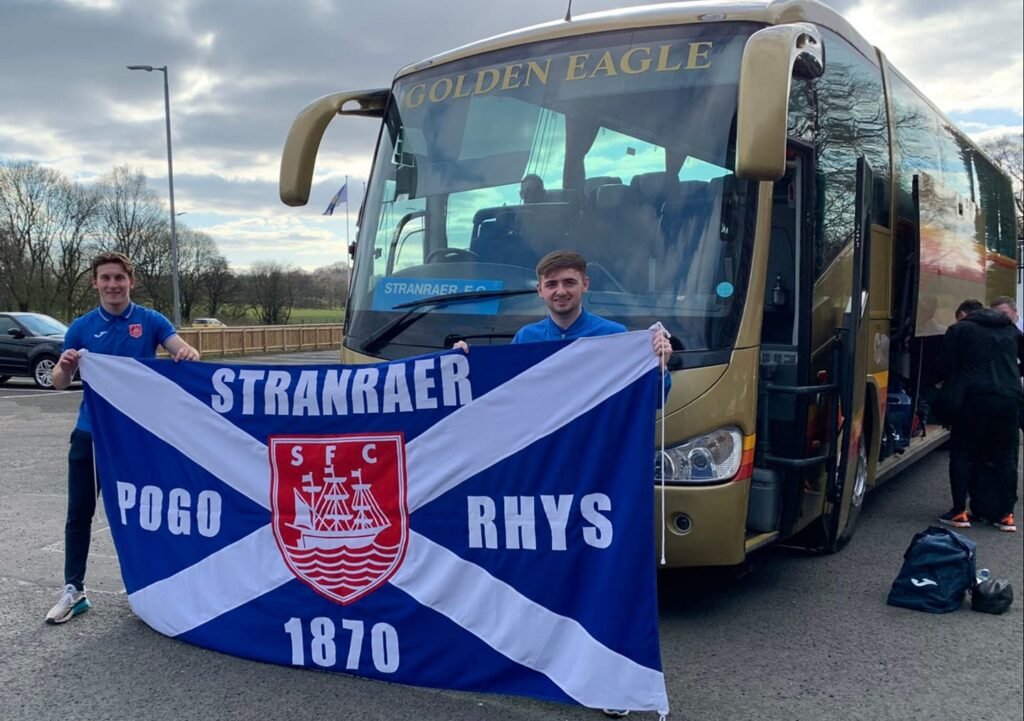 "By the time they get back to Glasgow, Saturday for them is a lost cause.
"They have dedicated it to Stranraer and I am always the first to say thank you for that.
"Every player that comes to Stranraer Football Club is welcomed.
"We know the sacrifices that they make just to pull on a blue jersey and it is welcomed by everyone.
"To have another 40 or 50 fans coming out and cheering them on would be immense.
"At this moment in time, we are at about 300 or 310 or 320 but it would be nice to see 400 fans coming back into the ground.
"If we had another 100 fans coming in every Saturday at Stair Park, the financial woes would not be the same as what they are.
"That's one thing I would like to see this season.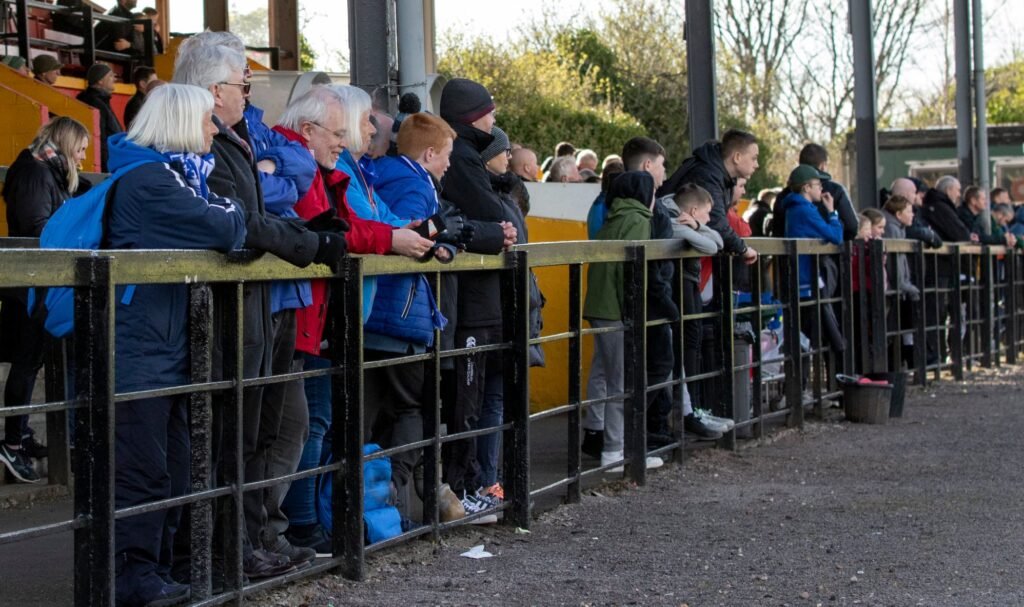 "I would like to see people just realising and appreciating the time these boys give up for the football club.
"It is immense and it means a lot to me, a lot to the committee and it probably means a lot to the fans as well."
Last season proved a challenging campaign for the club, who saw manager Stevie Farrell depart for Dumbarton.
Hamill, Duffy and Robertson filled the hot seat and were tasked with putting together a squad.
The coronavirus pandemic brought its own challenges before the club mourned the loss of club chairman Shaun Niven.
Mr Rice said: "When Shaun passed, that was a devastating blow for the club, absolutely devastating.
"I don't think people realise, even to this day, how much he was missed and is missed.
"It was basically Mr Reliable.
"You could rely on Shaun doing this wee bit, that wee bit and keeping everything ticking over.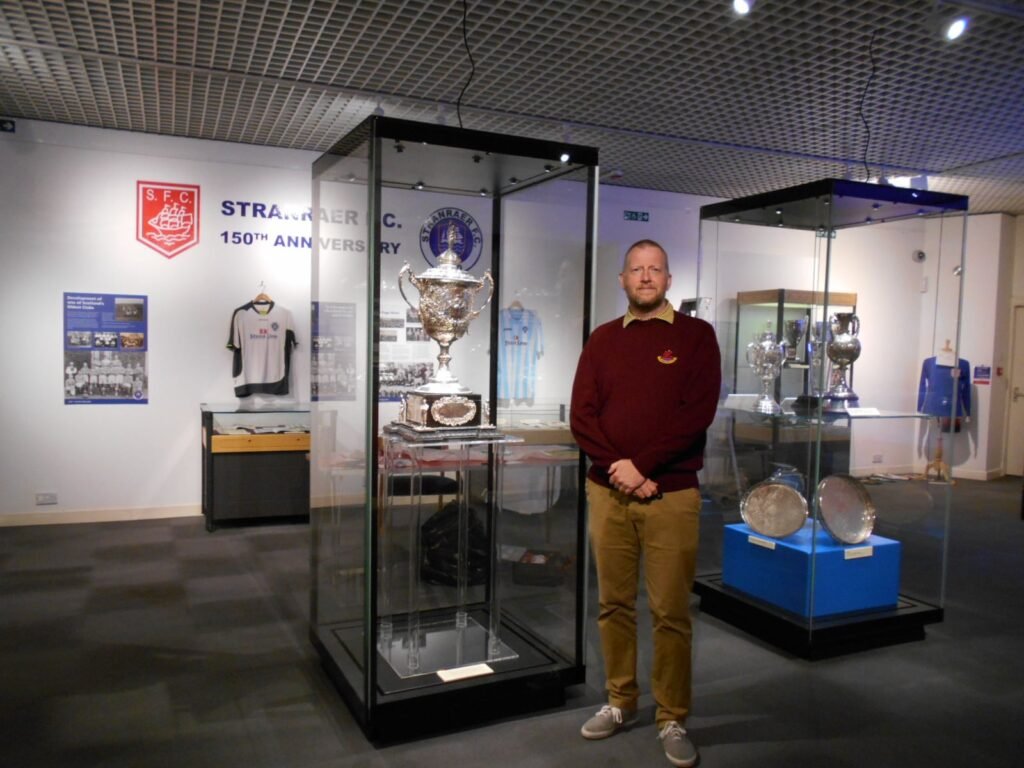 "That set us back hugely."
The curtain came down on last season with a 2-0 win over Elgin City, courtesy of goals from Matty Yates and Sam Ellis, at the end of April.
However, while fans were able to enjoy a break and sit with their feet up, the committee and volunteers have been busy working behind the scenes on an array of different projects to give the club the best possible opportunity to ensure a successful season.
Mr Rice highlighted the work that had gone on during the close season – from Colin Agnew, Adam Connor, Bill Paton and Sandy Sutherland ensuring Stair Park is looking its best to Iain Dougan and Laura Craig sorting the contracts for the new and existing players.
He said: "First and foremost, I am a Stranraer supporter.
"Iain Dougan is a Stranraer supporter, Bill Paton for years and years has been a Stranraer supporter, David McMillan is a Stranraer supporter – I could go right through every single person on the committee and they are Stranraer supporters through and through.
"We only want the best for the club."
Photos: Bill McCandlish, others