Summer signing Kyle Fleming has urged his team-mates to keep winning the battle to ensure they win the games.
Stranraer came from behind to pick up their first-ever point at New Dundas Park on Saturday – seven days after clinching a point against East Fife, despite playing more than 80 minutes with 10 men.
Now, the Blues turn their attention to welcoming Clyde to Stair Park as they attempt to make it four games unbeaten in the league this season.
Speaking after the Bonnyrigg game, Fleming said: "It was a tough game against Bonnyrigg but you always get that when you come here.
"You need to be ready for that and if you don't stand up and match that then you will get beat.
"I think, for the most part, we did do that but maybe we could have done a bit more.
"If you don't battle, you will not get anything.
"Lots of games will turn into that at times and you need to have that side to yourself otherwise you will not survive at this level.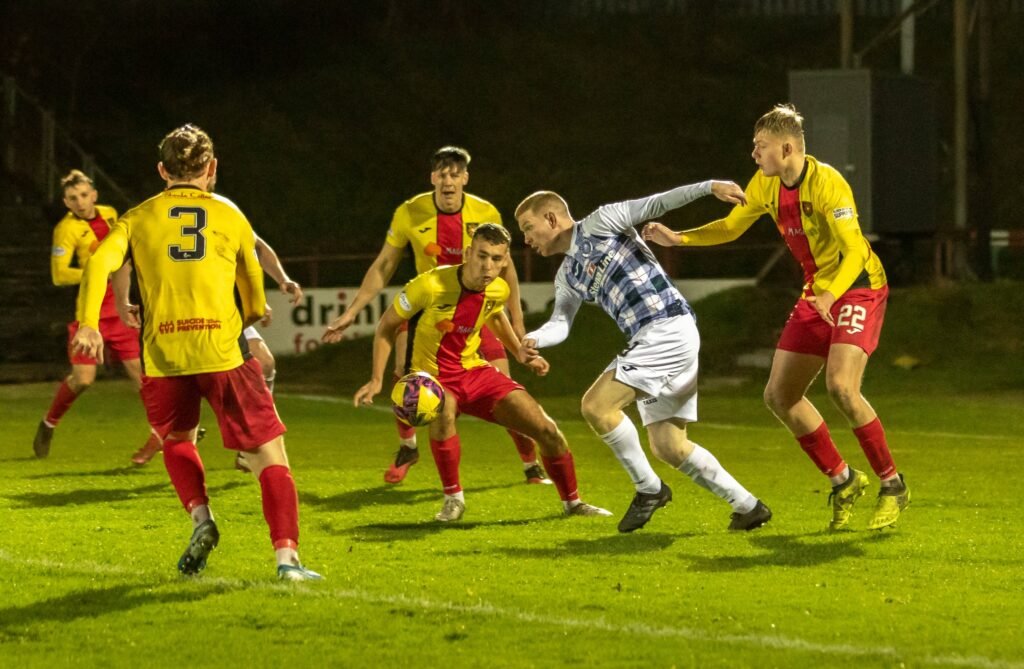 "I enjoy getting stuck in but obviously you need to win the battle first and then that will let you play."
Stranraer's poor record against Bonnyrigg Rose seemed likely to continue after Neil Martyniuk's first half penalty for the hosts.
Scott Agnew's squad was stretched by injuries but it was one of the players on their return who popped up with the vital goal.
Deryn Lang has had to be patient as he bids to get back to fitness after injury in pre-season against Kilwinning Rangers.
He made the most of his appearance, netting with seven minutes left and Fleming was keen for his side to keep their impressive start going as they return to Wigtownshire tomorrow (Saturday).
He said: "Coming into the last 10-15 minutes and you are a goal down, you will take a point.
"Obviously, glad to get that, get away and hopefully build on that with another win next week."
The midfielder also revealed while there might not have been familiar faces among those involved off the pitch at Stair Park there were familiar voices.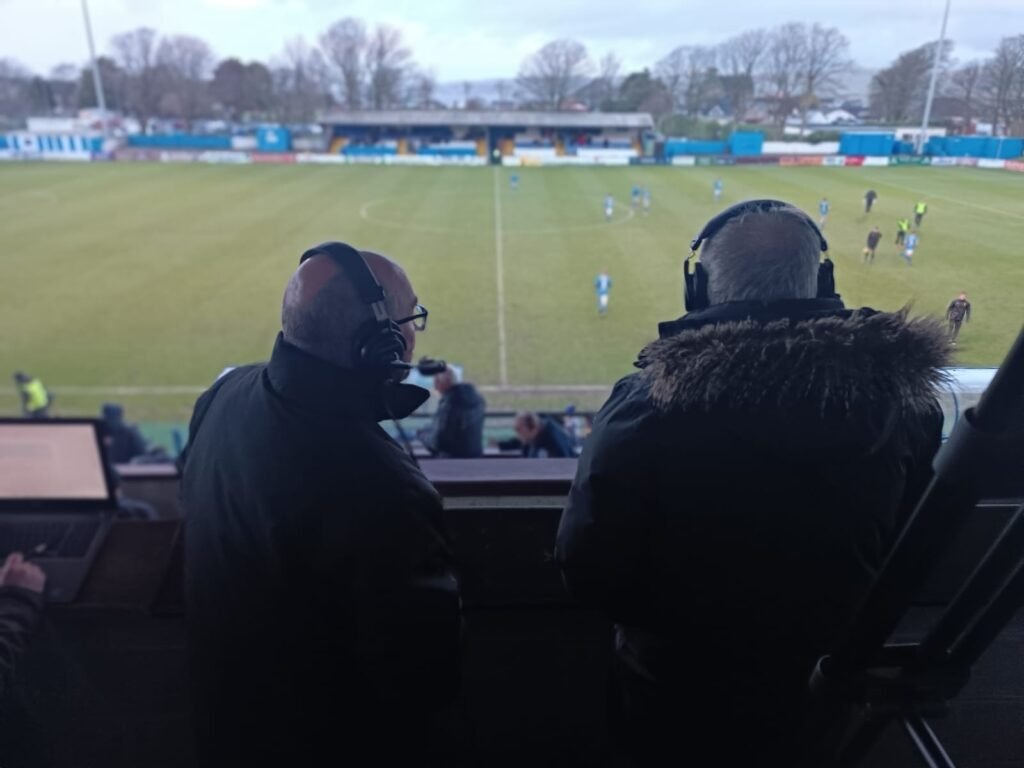 He said: "I knew the voices off the guys from Stranraer FC LIVE before I saw them.
"I have watched a few of them last season, obviously, great commentary from those two.
"I watched the games against myself and Albion Rovers but I have watched most of the teams' highlights because you are playing against them as well."
Last meeting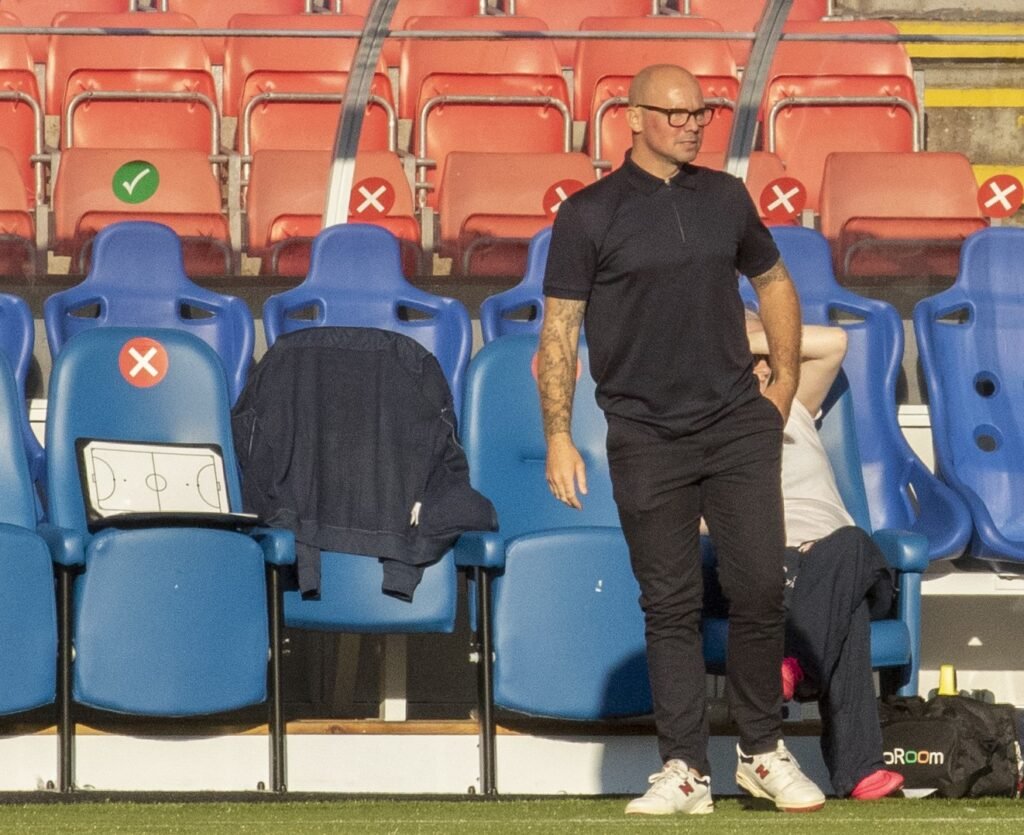 The Jamie Hamill era officially began at Broadwood after the scheduled first game with Greenock Morton was scrapped due to Covid.
That meant debuts for Curtis Lyle, Craig Ross, Joe Moore, Tommy Muir, Ross Irving and Josh Rennie. With the number of new faces, it was a player who frequently scored against Stranraer who found the net with the only goal of the game.
Midway through the first half, David Goodwillie went down under a challenge from Ross and picked himself up to score. Moore had a chance to level the scores but David Mitchell stood tall to make the save.
Clyde: Mitchell, Mortimer, Rumsby, Balatoni, Docherty, Gomis (Kennedy 57), Cuddihy (Jones 57), Cunningham (Livingstone 78), Splaine, Goodwillie (McGrath 78), Love (Andrew 71).
Not used: Cassidy and Bradley-Hurst.
Stranraer: Lyle, Robertson, Burns, Ross, McIntosh, Millar, Gallagher, Josh Walker (Woods 71), Moore (Irving 85), Muir (Rennie 60), Yates (Hawkshaw 71).
Not used: Sonkur, Langan and Jamie Walker.
Last five meetings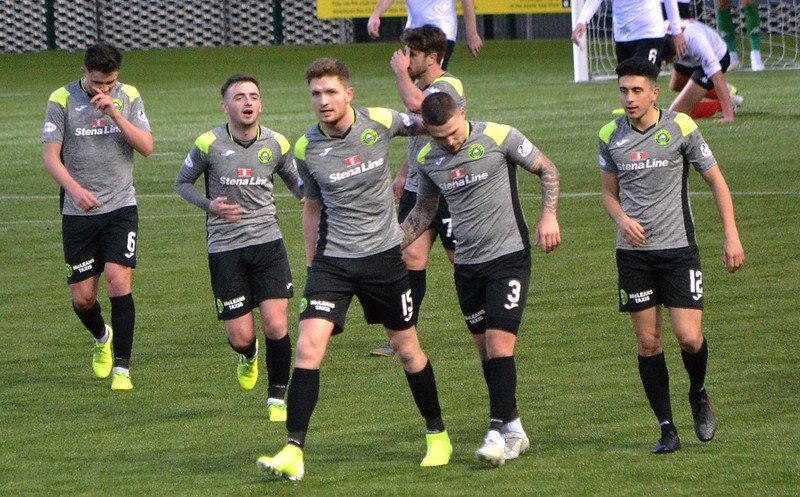 Clyde 1 Stranraer 0 (Goodwillie (Pen)) at Broadwood Stadium on July 13, 2021
Clyde 3 Stranraer 3 (Goodwillie x3 (Pen x1); Elliott x2 and Allan) at Broadwood Stadium on January 4, 2020
Stranraer 3 Clyde 0 (Cummins, Robertson and Stewart (Pen)) at Stair Park on November 2, 2019
Clyde 6 Stranraer 1 (Goodwillie x5 (Pen x3) and Smith; Hilton) at Broadwood Stadium on September 14, 2019
Stranraer 1 Clyde 3 (Anderson; Goodwillie x2 and McNiff) at Stair Park on July 24, 2018
Last five games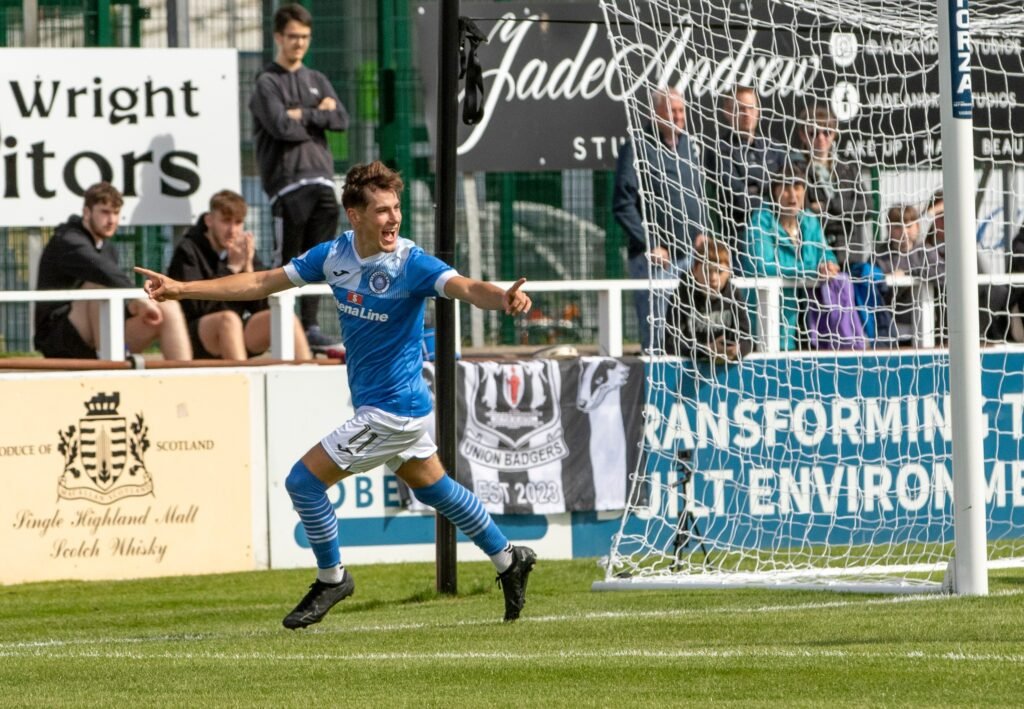 Stranraer
DRAW v Bonnyrigg Rose (A): 1-1 (Lang)
LOSS v Annan Athletic (A): 3-1 (O McDonald)
DRAW v East Fife (H): 1-1 (Orr)
WIN v Elgin City (A): 0-1 (Dolan)
LOSS v Kelty Hearts (A): 2-0
Clyde
LOSS v Peterhead (H): 1-2 (Malcolm)
LOSS v Stirling University (H): 1-3 (Scullion)
LOSS v Bonnyrigg Rose (H): 0-2
DRAW v Spartans (A): 1-1 (Rennie)
LOSS v Livingston (A): 1-0
Last time out
Stranraer
Lineup v Bonnyrigg Rose: M McDonald, Robertson, Williamson (Lang 58), Girvan, McIntosh, Walker (O McDonald 71), Dolan, Forrest, Fleming, Armour, Orr (Hughes 89).
Not used: O'Connor.
Clyde
Lineup v Peterhead: Leighfield, Craig (Lyon 26), Dunachie, McCulloch, Sula, Carswell (Forbes 69), Cuddihy, Cameron (Hynes 46), Mulvanny, Scullion (Grant 57), Malcolm (Duncan 69).
Not used: Parry.
Five facts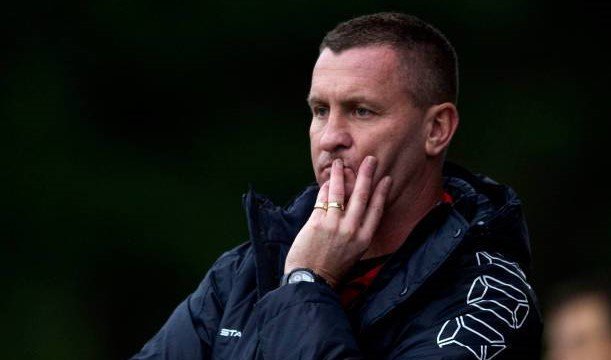 1. A happy 51st birthday to former Stranraer midfielder Alan Blaikie. Joining from Greenock Morton, he was at the club from 1998 to 2000 and clocked up more than 40 appearances in a Stranraer shirt. Along the way, he scored six goals, with the last coming in a 4-1 win at Palmerston Park. Michael Geraghty had opened the scoring with Paul Walker scoring a double for the Blues and Brian Caldwell netting for Queen of the South. The Stranraer team was: McGeown, Paterson, Wright, Knox, Johnstone, McDonald (Blaikie 60), George, Blair, Harty, Geraghty, Walker. Not used: McMillan, Hughes, Edgar and O'Neil.
2. Few players manage 10 years with one club and even fewer manage it with two clubs. Keith Knox made more than 170 appearances for the Blues in his first spell before going on to make more than 320 appearances with Clyde. He then returned to Stair Park and clocked up another 100-plus games for Stranraer.
3. A 1-1 draw at Bonnyrigg Rose took Stranraer's unbeaten league run to six games, including the three matches at the end of last term. That's the club's best run since late 2020 when they went seven league games unbeaten (2-0 win over Cowdenbeath, 1-0 win over Edinburgh City, 4-1 win over Brechin City, 2-2 draws with Stirling Albion and Stenhousemuir, 4-0 win over Albion Rovers and 2-0 win over Annan Athletic).
4. Scott Agnew, Stranraer's manager, and Clyde boss Brian McLean are likely no stranger to each other. Both men began their career at Rangers before leaving to seek regular first team football.
5. Striker Scott Edgar only played a handful of games for Stranraer in a relatively brief spell after more than 150 games with Queen's Park. He scored one goal though and that came against Clyde in a 2-1 win in May 2000. He opened the scoring at Stair Park before Paul Ronald doubled the advantage. Brian Carrigan pulled one back but it was not enough. Alan Blaikie came off the bench while Keith Knox was in the Stranraer starting line-up.
Admission

Admission at Stair Park is on a 'pay at the gate' basis, with pricing as follows:
Adult – £15
Concession – £10
5 to 16 Years Old – £5
Under 5 – FREE
Stranraer FC merchandise is available, and the Pavilion Bar at the ground is open from 1pm for pre and post-match refreshments.
Photos: Bill McCandlish