Five games until the end of the season and James Hilton has called on his team-mates to go to the very end.
Stranraer sit six points adrift of the last play-off spot, which is held by the midfielder's former club, Edinburgh City.
Hilton said "anybody can beat anybody" in League Two and was hoping Stranraer would beat Forfar for the first time this season tomorrow.
He said: "Edinburgh need to go and win their games and Stenhousemuir need to go and win their games so it is definitely all to play for.
"Until it is mathematically impossible, we cannot take our foot off the pedal."
Last weekend, Edinburgh City lost 2-0 to Elgin City while Stenhousemuir lost away to Kelty Hearts, who won the league title in the process.
However, Stranraer lost out at Stirling Albion and, although the Blues did not lose ground on their fellow play-off contenders, it represented a missed opportunity to narrow the gap.
Hilton said: "It's definitely frustration.
"You come in and we know we could have won on Saturday.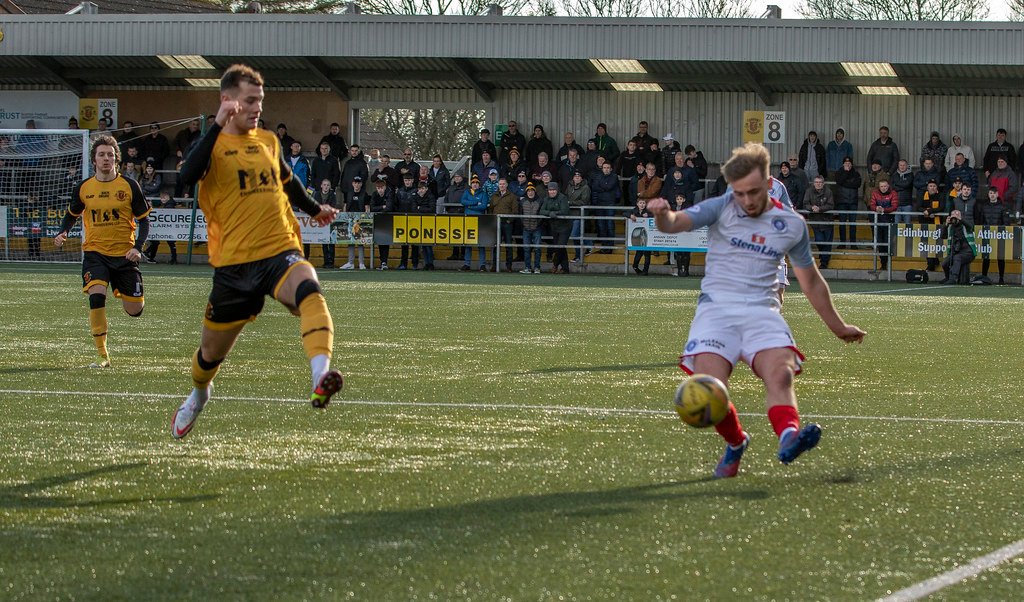 "I think you go in and you are gutted that you lost the game and then you look at the scores on your phone.
"They both lost and if we had won it could have been one point and three points.
"That's what we want to do – we want to go and catch them."
The 24-year-old returned to Stranraer towards the end of January, featuring as a trialist against Cowdenbeath.
The midfielder had moved to Edinburgh City at the end of last season in search of regular football.
Hilton said: "Last season did not go to plan for me in terms of I got a wee niggle and then I could not really get back in the team.
"We went on a run of games where we were 10 or 11 unbeaten and Stevie Farrell had a philosophy of not changing a winning team and I was not getting in the team.
"I just was not enjoying it.
"In League Two, you just want to play every week and I was not doing that.
"I had made my mind up during the season that I was going to leave.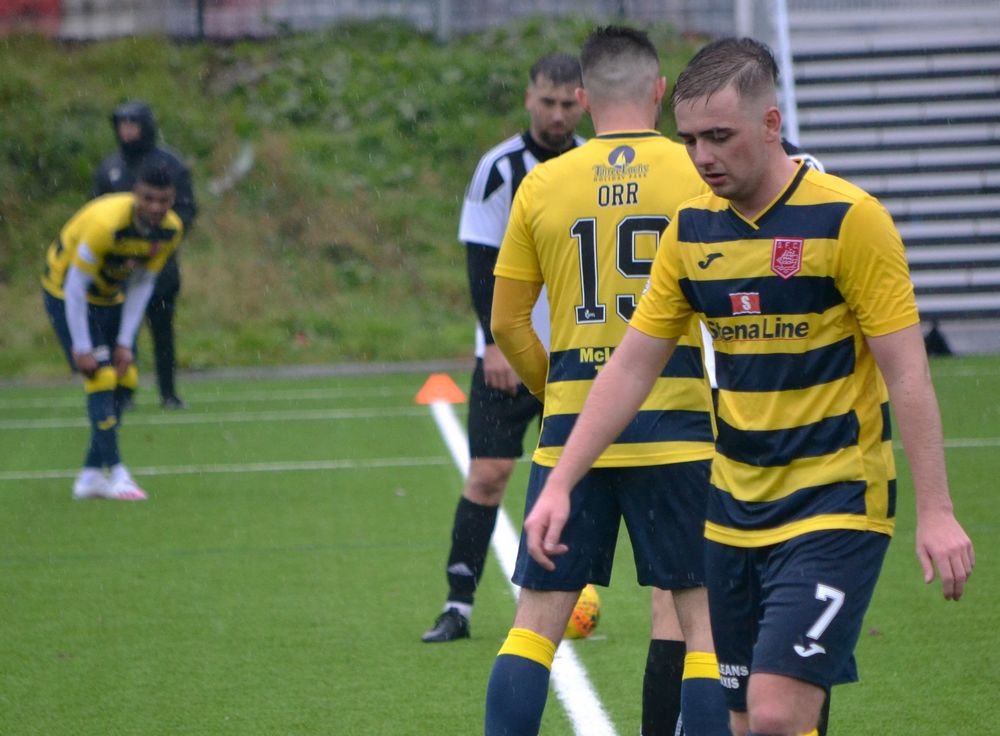 "Obviously, Stevie left but I had already agreed a contract with Edinburgh so I could not really turn round to Gary Naysmith and say 'look, I've agreed a contract but I want to be back at Stranraer with Jamie Hamill'."
Travelling to the capital from Clydebank eventually took its toll though and when the opportunity came to return to Stair Park he jumped at the chance.
He added: "Scott Robertson messaged me about next season and I said I was having a chat with Gary about leaving in January.
"He asked if I would come in at Stranraer and I said absolutely.
"They were buzzing to get me in and there was only one place I was going to.
"I had a couple of League One clubs wanting me to come in with them but I wanted to go and enjoy my football again and I knew I could do that at Stranraer."
Last meeting
Forfar Athletic 3-2 Stranraer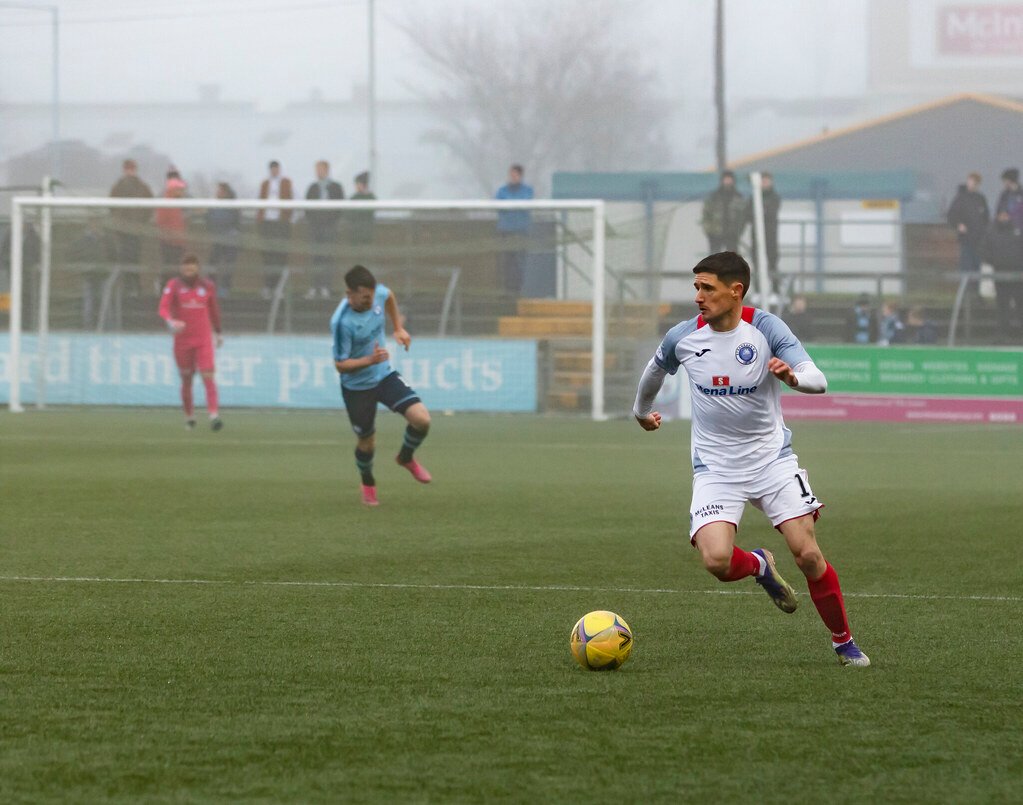 Two penalties helped Forfar Athletic to three points at Station Park at the beginning of the year.
Those spot kicks came after Stranraer had opened the scoring with Josh Walker's shot from just outside the box.
However, the hosts were given the chance to equalise from 12 yards after the ball bounced up on to the hand of Paul Woods. Scott Shepherd scored the penalty and Forfar got their noses in front through Grant Anderson.
A one-goal advantage became two when Woods was penalised for a second time and Shepherd again scored from the spot.
Stranraer managed to pull one back through Tommy Muir after a scramble in the box.
Stranraer: Baker, Robertson, Sonkur (Brady 67), Ross, McIntosh, Gallagher, Woods, Smith (Muir 59), Watson (Duffy 58), Walker (Hawkshaw 67), Yates.
Not used: Irving and Hamill.
Forfar Athletic: McCallum, Meechan, S Anderson, Munro, Strachan, Slater, G Anderson (Fisher 85), Harkins (Whyte 74), Moore (Thomas 46), Shepherd (Doris 85), Crossan.
Not used: Irvine and Sanderson.
Last five meetings
Forfar Athletic 3 Stranraer 2 (Shepherd (Pen x2) and G Anderson; Walker and Muir) at Station Park on January 8, 2022
Stranraer 2 Forfar Athletic 3 (Muir and Walker; Aitken (Pen), Thomson and Ness) at Stair Park on October 30, 2021
Forfar Athletic 1 Stranraer 1 (Slater; Duffy) at Station Park on August 28, 2021
Forfar Athletic 1 Stranraer 1 (Whyte; Stevenson) at Station Park on February 15, 2020
Stranraer 2 Forfar Athletic 4 (Jones x2; Docherty, Hilson, Forbes and Burns) at Stair Park on December 21, 2019
Last five games

Stranraer
LOSS v Stirling Albion (A): 1-0
WIN v Edinburgh City (A): 1-2 (Ross and Burns)
WIN v Cowdenbeath (H): 3-0 (Burns, Ross and Woods)
LOSS v Annan Athletic (A): 4-1 (Hawkshaw)
DRAW v Albion Rovers (H): 0-0
Forfar Athletic
DRAW v Cowdenbeath (H): 1-1 (Shepherd)
DRAW v Albion Rovers (A): 0-0
WIN v Cowdenbeath (A): 1-2 (Thomson and Munro)
LOSS v Stirling Albion (H): 0-1
DRAW v Elgin City (H): 0-0
Last time out
Stranraer v Stirling Albion: Scullion, Burns, Sonkur, Ross, McIntosh, Brady, Woods (Yates 71), Hawkshaw (Smith 79), Hilton (Walker 70), Muir (Mullen 79), Watson.
Not used: Ellis and Baker.
Forfar Athletic v Cowdenbeath: McCallum, Meechan, Whyte, Munro, Strachan, Thomson (Warnock 61), Slater, Hutton (G Anderson 61), Harkins (Moore 73), Aitken, McCluskey (Shepherd 73).
Not used: Fisher, Thomas and Hussain.
Five facts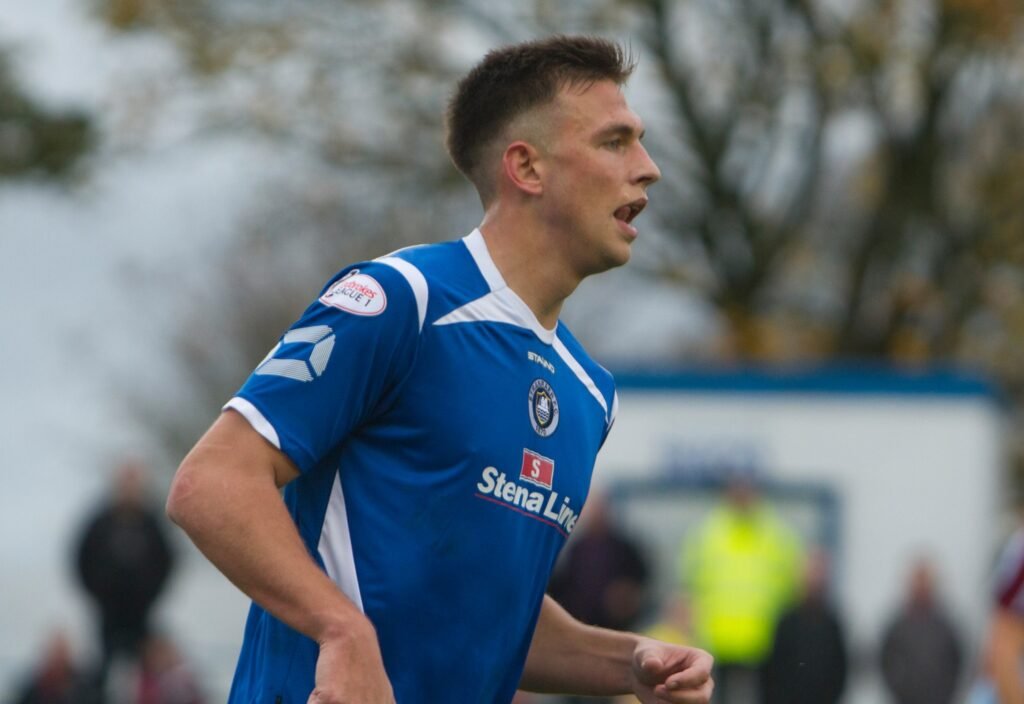 1. Forfar have won the last two encounters at Stair Park but prior to that you had to go back to March 2014 for their last victory in Wigtownshire. That saw the Angus team emerge 4-0 winners with goals from Dale Hilson, Omar Kader, Martyn Fotheringham from the penalty spot and Gavin Swankie.
2. Stranraer have won six out of the last ten encounters between the two sides at Stair Park, with two draws.
3. The last goalless draw between the two sides at Stair Park was in November 2015. The Stranraer team that day was: McGurn, Robertson, Pettigrew, Dick, Rumsby, Keenan (Bell 36), Cairney (Longworth 77), McCluskey (McGuigan 61), Thomson, Malcolm, Nequecaur. Not used: Barron, McCloskey, Trialist and Currie.
4. Stevie Aitken's first game as Stranraer manager was against the same opposition. The Blues won 4-1 on that day with a double from Craig Malcolm added to by the new manager's brother Chris and future Stranraer assistant manager Frank McKeown. Danny Denholm had levelled the scores at 1-1. The game also marked the 'second debut' of Armand One.
5. Craig Ross became the first Stranraer player to pass 3,000 minutes (50 hours) this season.
How to watch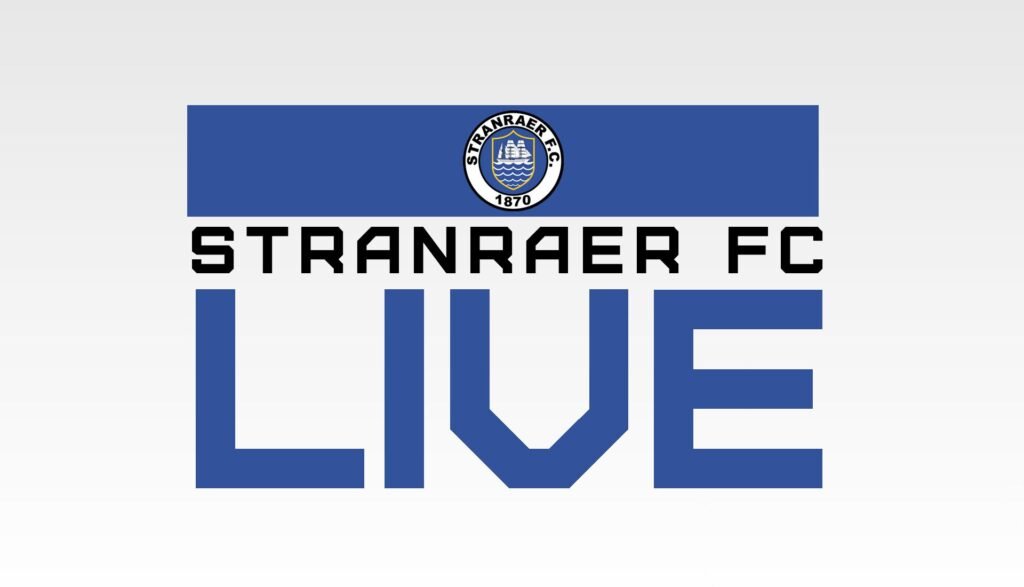 Saturday's contest will be broadcast via our Stranraer FC LIVE streaming service, priced at £10.
Coverage features commentary from the dynamic duo of Laurence Nelson and Brian Martin, with 1080p HD picture quality, broadcast graphics and instant replays of key moments.
Standard admission prices apply at the gate.