Stevie Farrell has warned against complacency as Stranraer aim for three league wins in a row for the first time since April 2019.
The Blues head to Brechin in confident mood after wins over Cowdenbeath and Edinburgh City.
Tomorrow's hosts have won just one of their opening five games but Farrell was keen to ensure that did not become two victories in six.
He said: "We are very, very clear on this: we will not take any team for granted.
"We know we are in for a difficult afternoon tomorrow – as difficult an afternoon as we had against Edinburgh City, as difficult an afternoon as we had against Queen's Park and Cowdenbeath.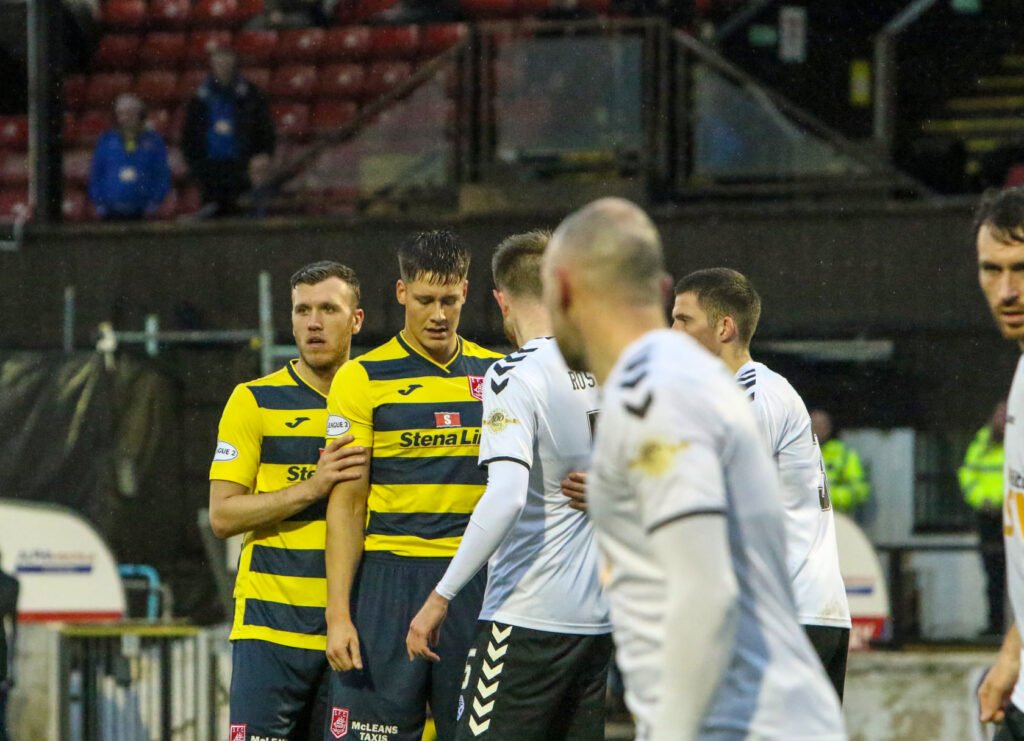 "We are in for a difficult afternoon tomorrow and it is about us and how we apply ourselves.
"We have got to make sure we go and apply ourselves in the way we are capable of doing.
"If we do that, then we can have a successful afternoon.
"If we don't, then we will have a difficult afternoon.
"It is all about our application because these teams – Brechin, Cowdenbeath, every single team in League Two – will get every bit of respect that they deserve."
The manager does not yet have a full squad to choose from, with Andy Stirling and Cameron Elliott still missing out.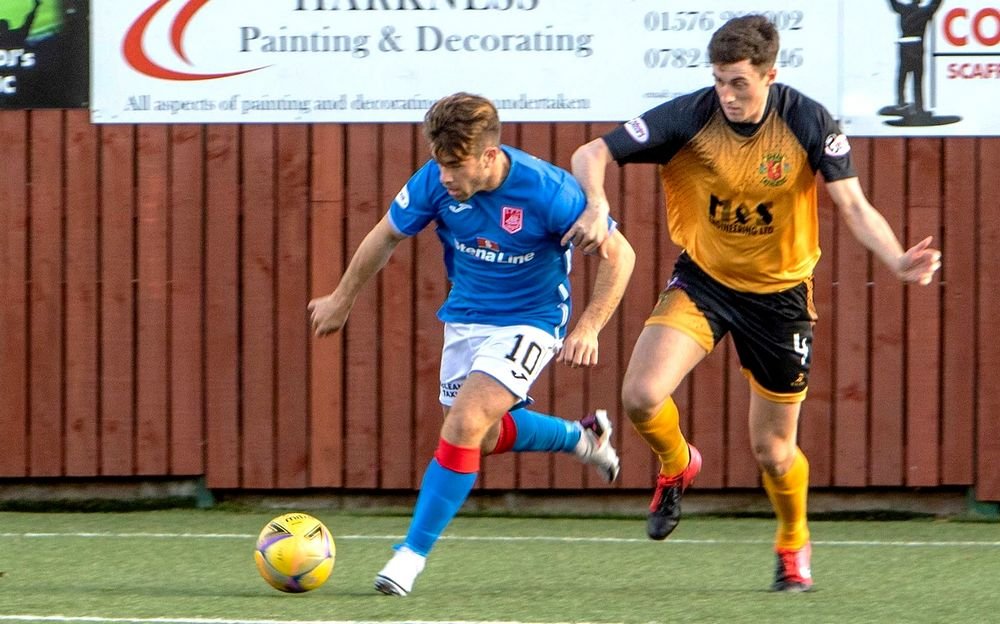 Stirling has not featured since limping off against Hamilton Academical earlier this month while Elliott has been on the sidelines since the league's opening fixture against Elgin City.
Sean Burns is also rated doubtful for the contest with his former side.
The trip to Glebe Park – Stranraer's first in more than 18 months – comes as Farrell's men look to build on the victory over Edinburgh City.
Stranraer's first away win in more than a year came after a controlled performance and a first half strike from Darryl Duffy.
Farrell felt there was more to come in terms of converting chances but was quick to praise his side's efforts without the ball.
He said: "We've got fantastic footballers at the club but we keep on forcing and drumming it into them that we must do the ugly side of the game.
"In League Two, we must become the best team in the league without the ball.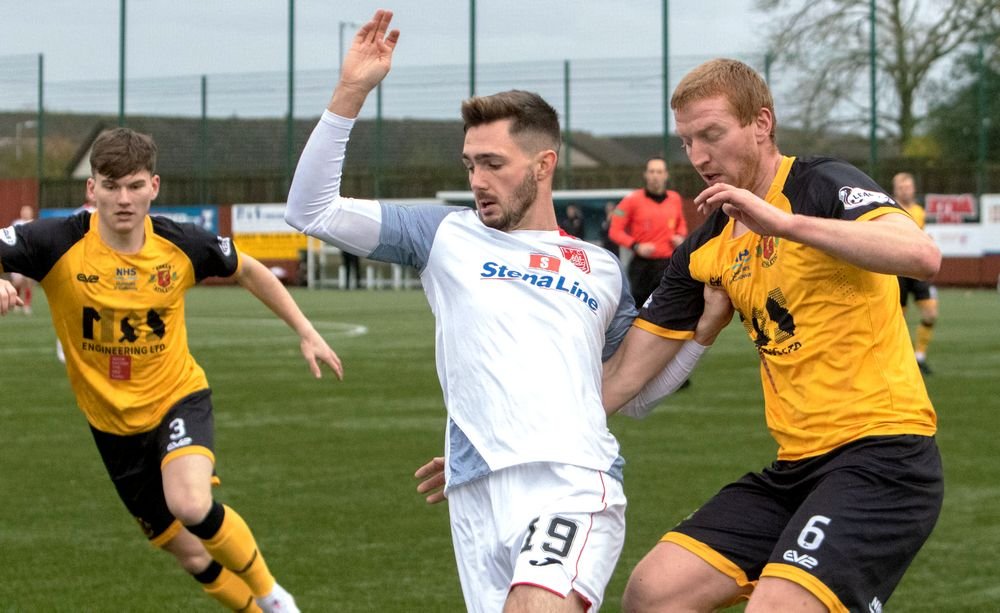 "We are trying very, very hard to become the best team in this league without the ball.
"If we can be the best team and work so hard without the ball, then we are going to give ourselves a chance in this league.
"That is what we are continuously, aggressively drumming into the players."
Last meeting
Stranraer 3-0 Brechin City
20 April 2019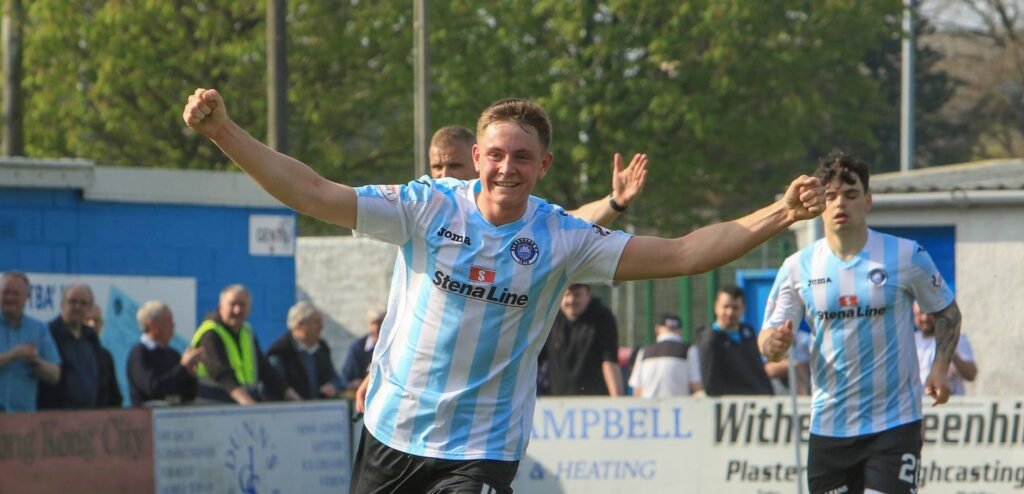 A straightforward win over Brechin City ensured Stranraer would be playing League One football for another season.
Two early goals put Stranraer on the front foot, with Joao Victoria teeing up Mark Lamont for the opener in the first ten minutes.
A second came along not long afterwards, with Cameron Elliott the provider for Alistair McCann.
Ross Kavanagh came closest for the visitors but Stranraer wrapped up the win in stoppage time. Elliott strode forward unchallenged and blasted home. It was not only three points for the Blues but three first-time scorers for the club.
Stranraer: Currie, McDonald, D Smith, Hamill, McManus, Turner, McCann, Lamont (Anderson 74), Victoria (Crossan 86), Elliott (McColm 89), Cameron.
Not used: Murray and Avci.
Brechin City: Bowman, McLean (Jamieson 74), Burns, Hill, Spark, Scobbie, Miller, E Smith, Robertson (Orsi 35), Jackson, Kavanagh.
Not used: McGeever, J Tapping, C Tapping, Sinclair and O'Neil.
Last five meetings
Stranraer 3 Brechin City 0 (Lamont, McCann and Elliott) at Stair Park on April 20, 2019
Stranraer 0 Brechin City 2 (Jackson and Thomson) at Stair Park on March 26, 2019
Brechin City 1 Stranraer 2 (E Smith; Cameron and Hamill) at Glebe Park on February 23, 2019
Brechin City 1 Stranraer 1 (C Tapping; Donnelly) at Glebe Park on September 29, 2018
Brechin City 0 Stranraer 0 at Glebe Park on April 22, 2017
Brechin City signings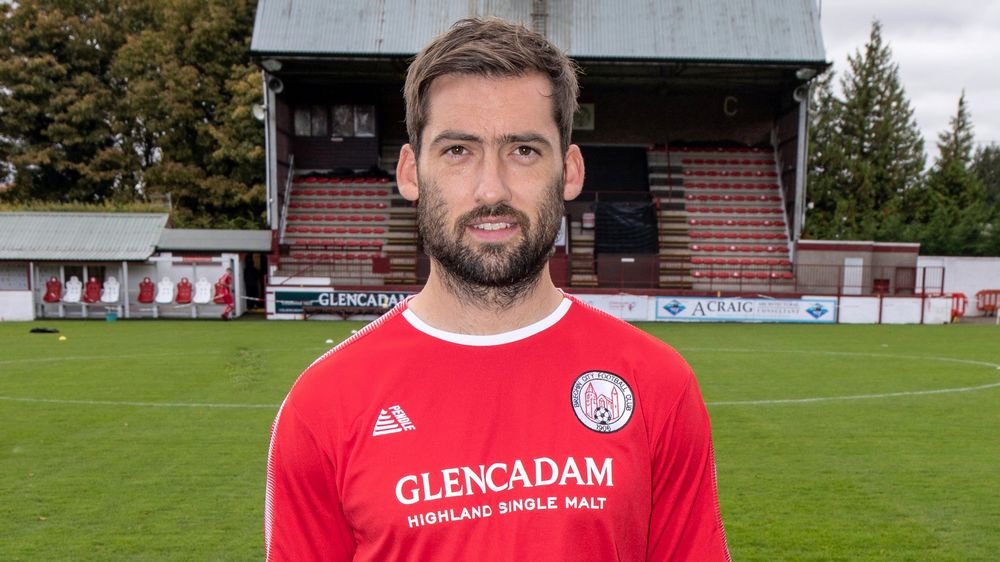 Connor Barron (Aberdeen, loan),
Luc Bollan (Aberdeen)
Connor Coupe (Forfar Athletic)
Rory Currie (Heart of Midlothian)
Scott Cusick (Dunfermline Athletic, loan)
Gregor Jordan (Dunfermline Athletic)
Benjamin Luissint (Queen of the South)
Leeroy Makovora (Heart of Midlothian, loan)
Dave McKay (Celtic)
Ewan McLevy (Kilmarnock)
Przemek Nawrocki (KS Warta Sieradz)
Michael Paton (pictured, Queen of the South)
Matthew Todd (Dunfermline Athletic, loan)
Last five games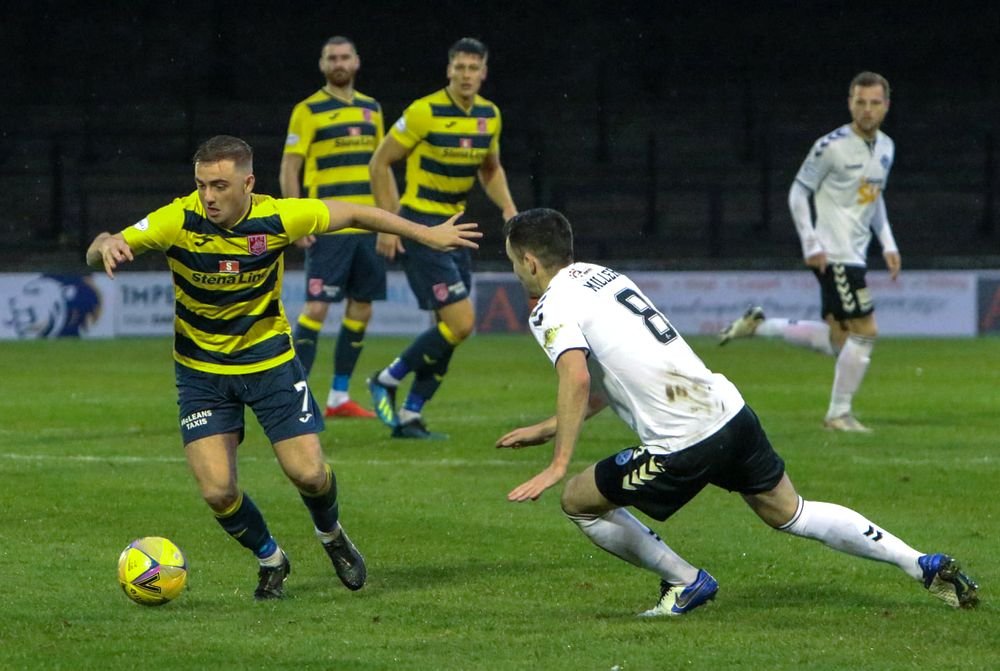 Stranraer
WIN v Edinburgh City (A): 0-1 (Duffy)
LOSS v Ayr United (A): 1-1 (Duffy) (Ayr United win 6-5 on penalties)
WIN v Hamilton Academical (H): 2-1 (Orr and Duffy)
WIN v Cowdenbeath (H): 2-0 (Orr and Victoria)
LOSS v Queen's Park (H): 0-1
Brechin City
LOSS v Queen's Park (A): 3-0
LOSS v Kelty Hearts (H): 0-2
LOSS v Stirling Albion (H): 0-5
WIN v Albion Rovers (A): 0-2 (Makovora and Todd)
LOSS v Elgin City (A): 3-0
Last time out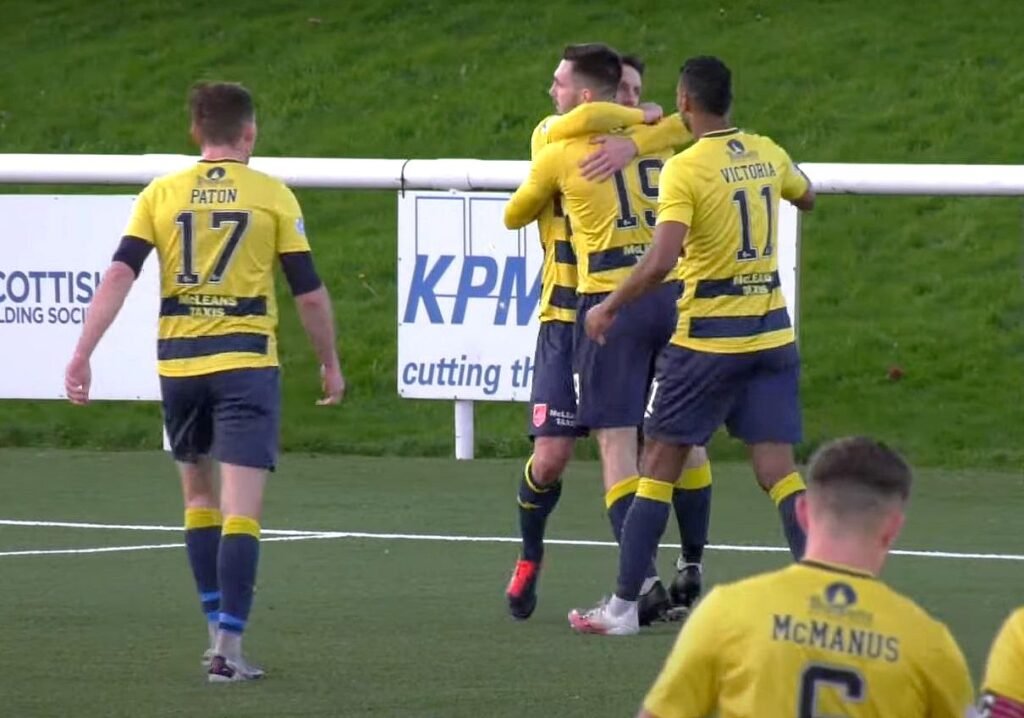 Stranraer
Lineup v Edinburgh City: Fleming, Gallagher, Sonkur, Robertson, Cummins, Paton (Josh Walker 89), Millar, McManus, Victoria (Hilton 87), Duffy (Yates 86), Orr.
Not used: McIntyre, Devitt, Hamill and Jamie Walker.
Brechin City
Lineup v Queen's Park: McMinn, McKay, Bollan, Reekie, McLevy, Inglis (Luissint 77), Barron, Todd, Paton, Scott, Nawrocki (Coupe 61).
Not used: Brown, Makovora and O'Neil.
Referee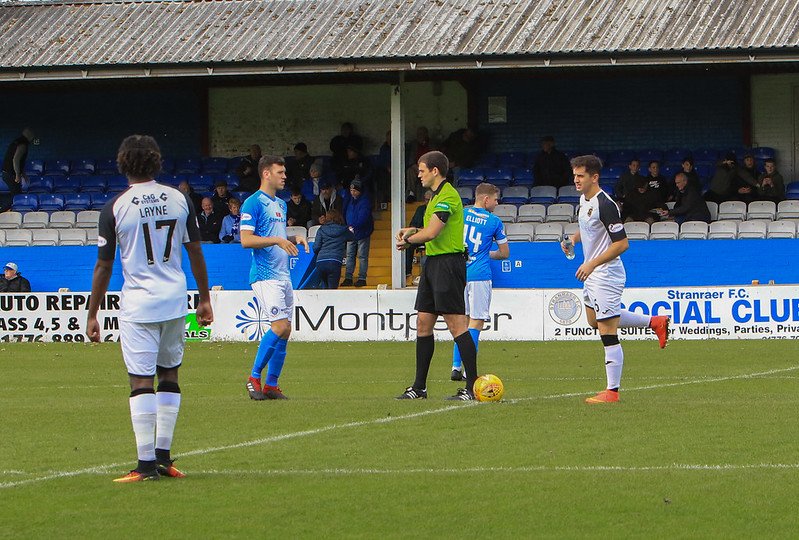 It is almost one year ago that Steven Reid last took charge of a Stranraer game.
That was at The Falkirk Stadium where the hosts emerged 3-0 winners. Declan McManus and Michael Doyle scored before the break and former Stranraer man Mark Durnan added the third in the second half.
Brechin will be hoping the presence of Steven Reid is something of a lucky charm. He was in the middle when they won at Albion Rovers on Hallowe'en. Leeroy Makovora scored in the first half and Matthew Todd doubled the advantage after the break.
December 2016 was the last time Mr Reid stepped onto the pitch at Glebe Park. On that occasion, Willie Dyer gave the hosts the lead but a Ross Stewart double ensured victory for Albion Rovers.
Coverage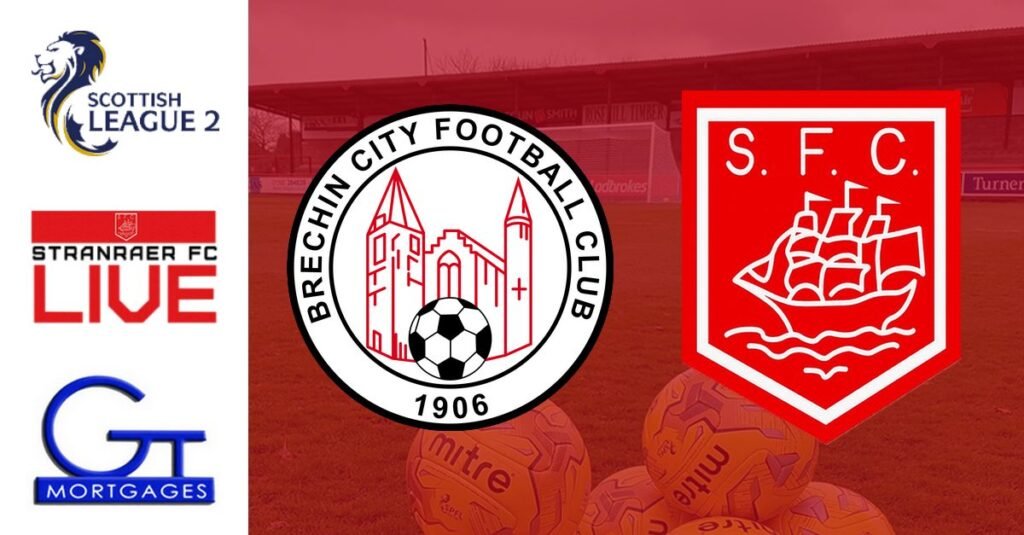 We aim to bring you extended highlights, interviews and a match report from Saturday's trip to Glebe Park.
You can watch live video coverage via Brechin City's streaming service, priced at £10.
Photos: Bill McCandlish, Brechin City FC