Darryl Duffy has told his team they need to be at their best if they are to derail Bonnyrigg Rose.
The reigning Scottish Lowland Football League champions have made a good start to life in the Scottish Professional Football League.
An opening day win over Forfar Athletic was followed up by an impressive showing in victory over East Fife.
Player/assistant manager Duffy described confidence and momentum as "absolutely huge" as the Midlothian visitors have built on their league title in the fifth tier of Scottish football.
He said: "They are riding the crest of a wave at the moment – that has to come down at some point.
"They cannot continue riding that wave throughout the whole season.
"They have picked up six out of six points, they have scored five and conceded none so we are under no illusions of the task at hand.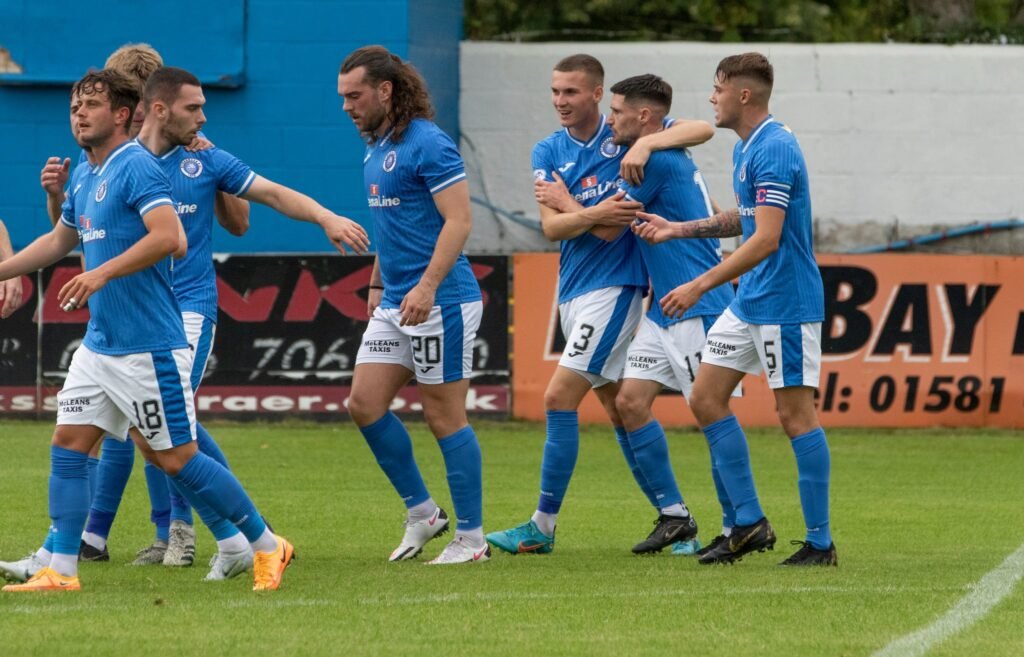 "We have watched their first two league games, we have watched highlights of the Premier Sports Cup games, and I went and watched them myself on Tuesday night against Livingston under-20s.
"We have got a gameplan.
"We have got ideas of how we can hurt them and how we can nullify them on the other side.
"We worked on that last night as well in training so we are looking forward to it.
"If we are at it, we are imposing our game on them, then we are confident of picking up three points but if we are not at it and allow them to dictate their game onto us then it is going to be a tough game."
The Blues come into the game having been brought back down to earth last time out.
An impressive win over Annan Athletic was followed up by a loss at Forfar Athletic.
Stranraer have a dreadful record at Station Park in recent years but have an immediate opportunity to build some impressive form at home.
Duffy felt that was something that was lacking last season and was determined it would be different this time round.
He said: "If we can keep winning our home games, picking up the odd points away from home then we should have a good season."
Duffy also revealed his boots were not hung up just yet.
The veteran striker played eight minutes against Queen's Park on the opening day of the season and was on the bench for the remaining Premier Sports Cup games.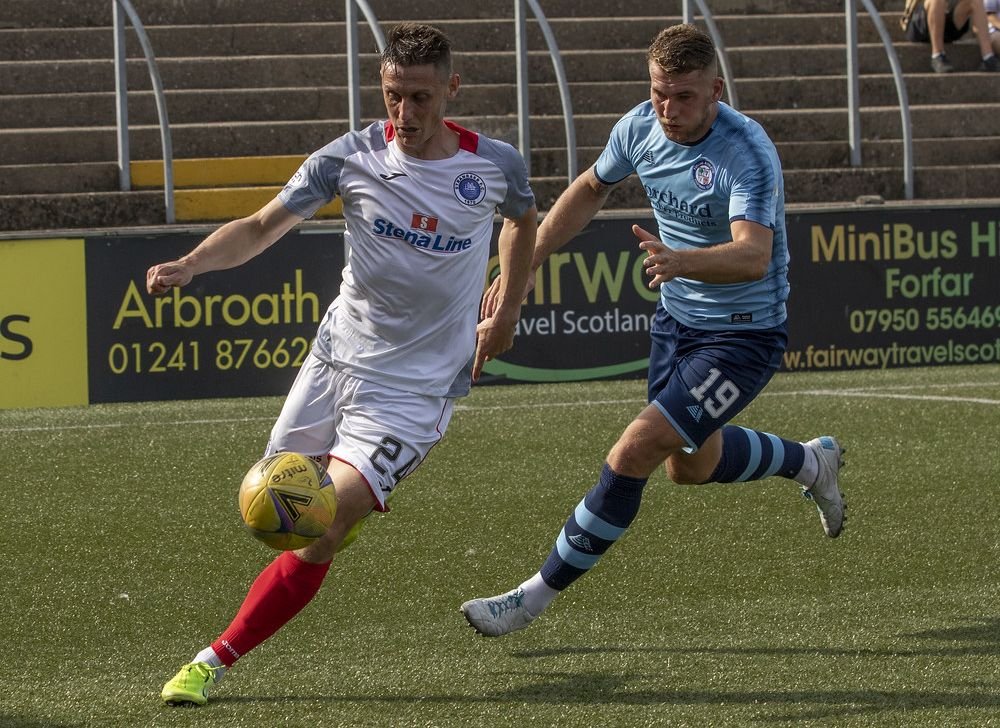 An injury then saw him purely in the dugout from a coaching point of view for the first two league encounters.
The former Falkirk man returned to training on Thursday and said he would still be an option as the club continues its search to strengthen the attacking area.
He said: "We have had some in on trial, we have had conversations on the phone and we have met some in person.
"I would say the number of strikers we have spoken to is north of 25.
"We have reached out to some and they have not even got back to us.
"We have left voicemails and they have not got back to us.
"If you add those ones in it might be high twenties, even 30.
"It has been incredible – it has been frustrating – but we want people that want to come here as well."
Last five games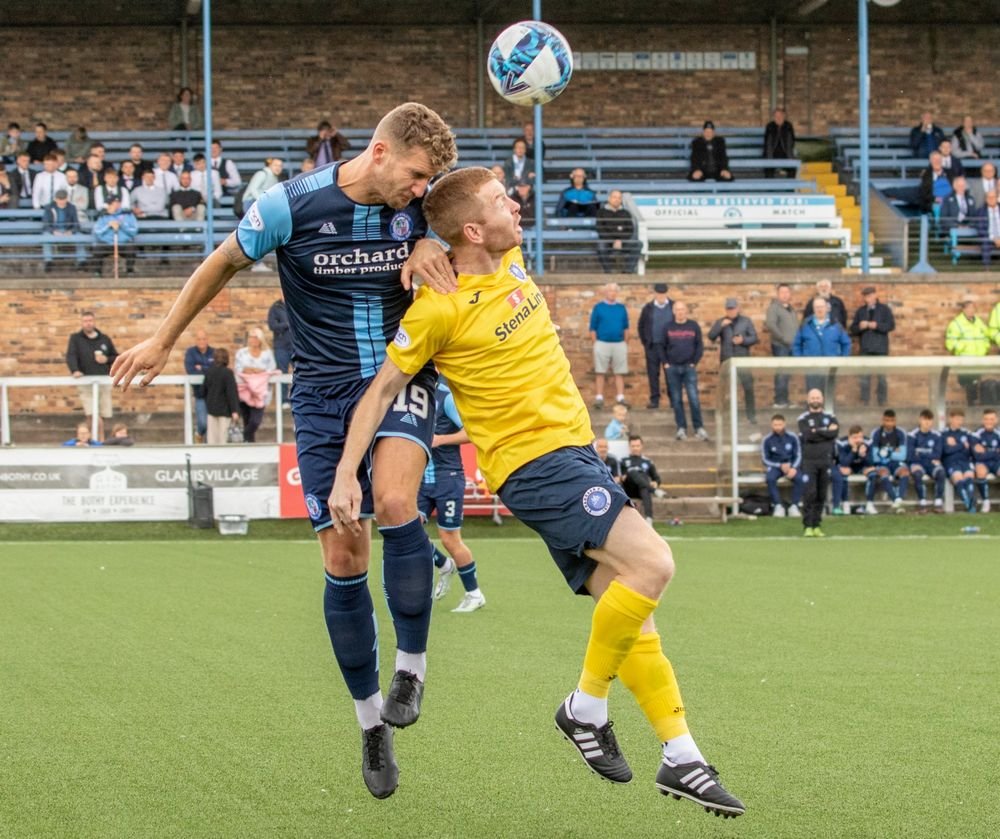 Stranraer
LOSS v Forfar Athletic (A): 2-0
WIN v Annan Athletic (H): 1-0 (Woods (Pen))
DRAW v Forfar Athletic (A): 2-2 (Hilton and McLean (Pen) Forfar Athletic win 5-3 on penalties [later awarded 3-0]
LOSS v Dundee (H): 0-3
LOSS v Hamilton Academical (A): 5-2 (Woods (Pen x2))
Bonnyrigg Rose
DRAW v Livingston U20s (H): 0-0 (Livingston U20s win 3-1 on penalties)
WIN v East Fife (A): 0-3 (Martyniuk (Pen), Brett and Smith)
WIN v Forfar Athletic (H): 2-0 (Smith and Gray)
LOSS v Greenock Morton (A): 3-1 (Smith)
DRAW v Falkirk (H): 1-1 (Turner (Pen)) Falkirk win 4-2 on penalties
Last time out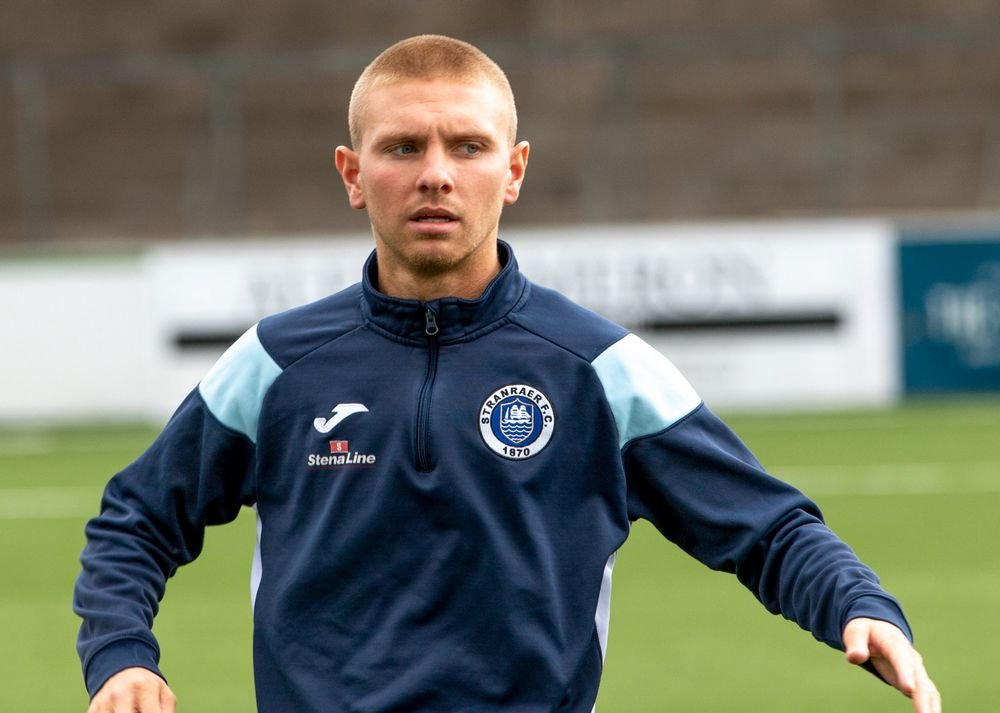 Stranraer
Lineup v Forfar Athletic: Scullion, Ellis, Girvan, Ross, Watt, Brady, Hilton, Woods (Walker 81), Forrest, McLean (Grant 62), Malcolm (Hawkshaw 81).
Not used: Dunn, Robertson and O'Connor.
Bonnyrigg Rose
Lineup v Livingston U20s: Andrew, Brett (R Gray 60). Young, Grigor, Doan, Khan (Martyniuk 75), Turner, Currie, Connolly (S Gray 60), McGachie, Hall (Smith 66).
Not used: Wilson, Horne, Stewart and Weir.
Five facts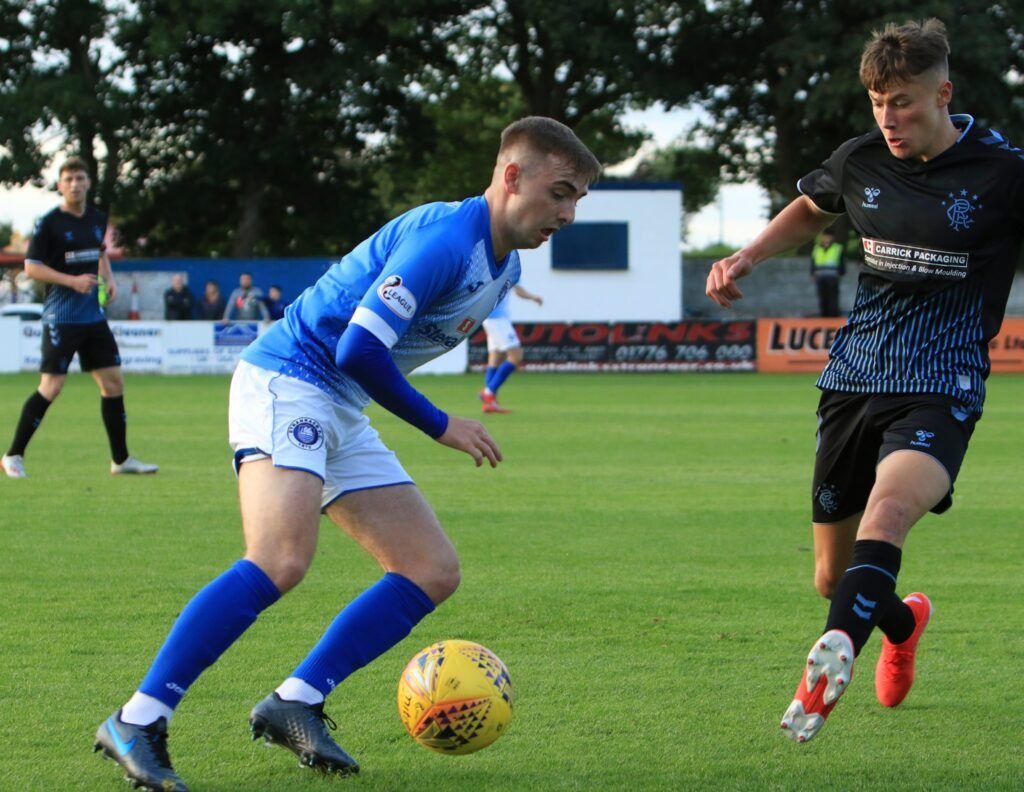 1. Bonnyrigg Rose are, of course, not the only team in Scotland to feature a flower in their name. As well as Linlithgow Rose and Easthouses Lily Miners Welfare, there is the newly renamed Ormiston Primrose – where former Stranraer defender Adam Dougan is the club captain.
2. The last time Stranraer won their opening two league games at home was in 2010/11. The Blues had trailed 2-1 to Albion Rovers with 13 minutes left but turned the game round to win 3-2. Scott Agnew, Craig Malcolm and Armand One were on the scoresheet for the hosts, with Paul McLeod and Iain Smith scoring for the visitors. The next home game was a 1-0 win over Queen's Park, with Malcolm again finding the net.
3. Bonnyrigg Rose have not dropped a point or conceded a goal in their opening two league contests.
4. Although Bonnyrigg Rose are making their first visit to Stair Park in the Scottish Professional Football League, it is not the first time for a number of their players. Dean Brett was part of the Cowdenbeath team that won 3-0 in Wigtownshire in October 2015. The Stranraer team that day was: McGurn, Robertson, Pettigrew, Mair, Rumsby, Keenan (Aitken 67), Cairney (Turner 72), Stirling, Thomson, Longworth (McGill 63), McGuigan. Not used: Barron, McCloskey, Samson and Currie.
5. Stranraer last played on August 13 three years ago when the Rangers U20s team made the trip south. Second half strikes from Josh McPake and Jamie Barjonas gave the Ibrox side the win. Future Scotland international and now Everton full back Nathan Patterson was part of the Rangers team.
How to watch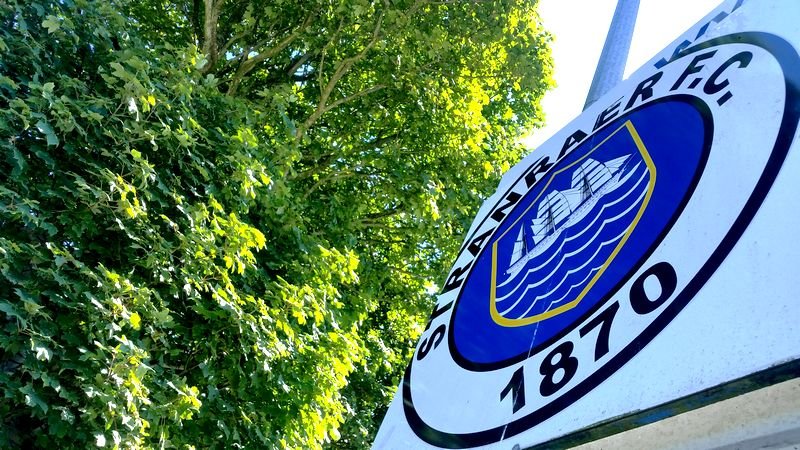 Entry for home league games this season is on a 'pay at the gate' basis.
Pricing is as follows:
Adult – £15
Concession – £10
12 to 16 Years Old – £5
Under 12 – FREE
Please note: SPFL clubs are currently unable to stream league games live in the UK and Ireland due to the return of broadcasting restrictions. As a result, we will be unable to bring you any live league coverage from Stair Park this season.