It almost seems inevitable at the start of each season – a new signing will immediately be faced with a return trip to his former club.
Stranraer kick off the new campaign on Saturday with a visit to the home of Annan Athletic in the Betfred Cup.
Ayrton Sonkur knows Galabank better than most having only left the club in the summer to sign for Stranraer.
The defender said: "I can't seem to get away from the place!
"I had a great three seasons at Annan, with a good bunch of boys, a good manager and they are a good club.
"It will be good to go back and see some faces but once we get playing there will be no friends.
"Annan will be well set up and they will be well organised.
"The gaffer always has two banks of four but don't let that take anything away from the fact that they can play as well.
"There are some talented players there so it will be a tough test."
As well as Galabank, Sonkur is no stranger to League Two, having played almost 50 games for Annan in Scotland's fourth tier.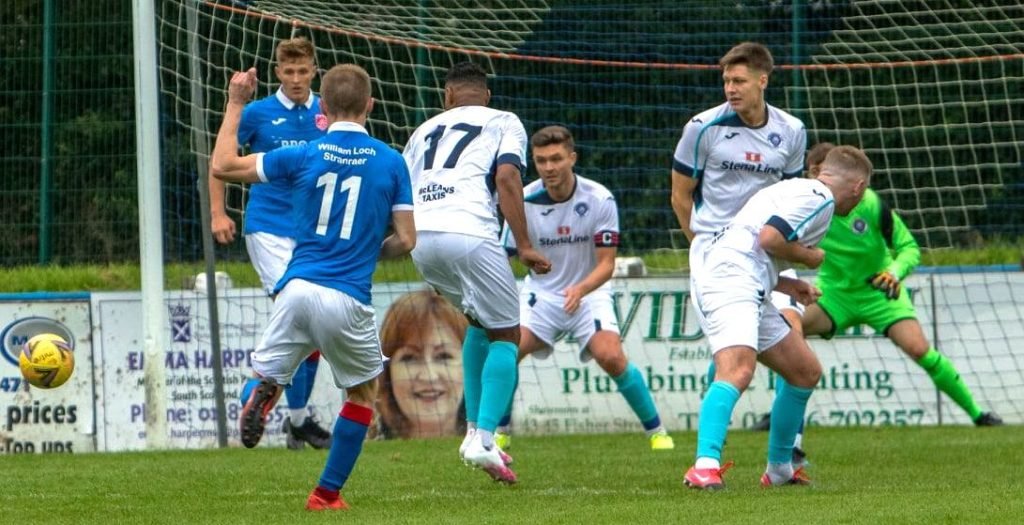 He stressed the importance of being organised if Stranraer are to do well.
Sonkur said: "You need to be well set up off the ball, you need to be organised and you need to be brave with and without the ball.
"I think there are games in this league in the middle of winter where it could be a cold Tuesday night and it is just about the battle.
"It is about digging in.
"If you have got a strong core to the team and defend well off the ball, you can go and nick games that you might not actually play that well in, which is important if you want to challenge at the top end of the league."
Sonkur is one of a number of new faces among the home dressing room at Stair Park this season as Stevie Farrell looks to bounce back from last season's disappointment.
The Blues will be aiming to be towards the top of the table and have played five friendlies as the new squad gels together.
Twenty-two-year-old Sonkur had enjoyed his first few months of being part of the Stranraer squad.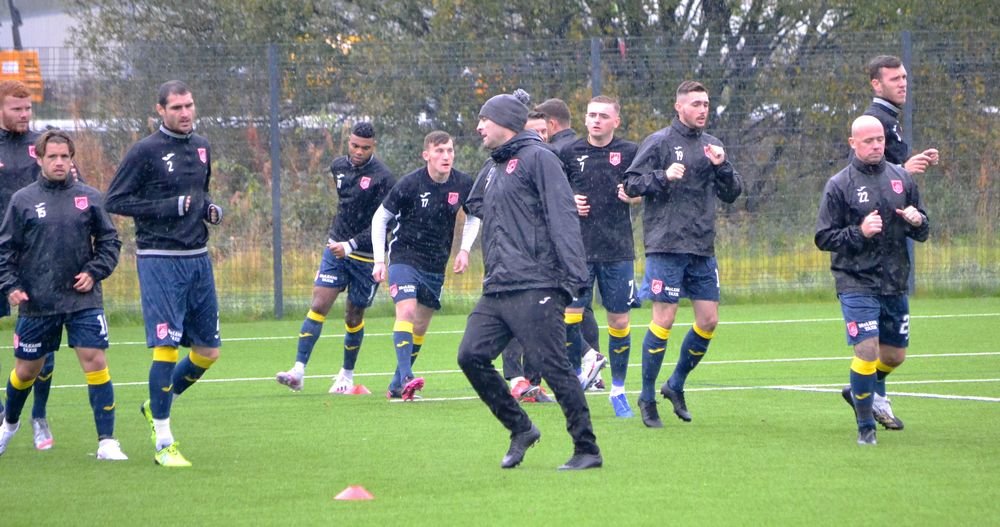 Farrell's first signing of the close season said: "Obviously, everybody had such a long spell off.
"I think everybody has been keen to get back and to get training and get some routine back.
"It's been good to get back and meet the lads and meet the manager.
"Everybody has obviously been doing their bit over the last few months.
"You lose a bit of fitness but I think everybody has done pretty well.
"It's been tough; the sessions have been tough, the matches have been tough but I feel good and I feel fit."
One man who Sonkur will be getting to know well is his defensive colleague Tom Devitt.
The two men will be clocking up the miles to reach training and matches, with Sonkur travelling from the Scottish Borders and Devitt crossing the border from the north of England.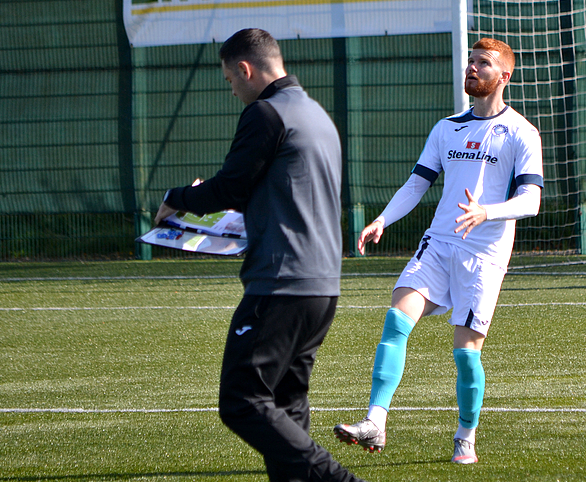 The two defenders had hoped to car share before restrictions on travel were introduced.
Sonkur said: "The squad is really strong all over the park.
"In the back four, everybody has got the ability to do well, defend well and play well.
"From a selfish and personal point of view, I want to play just like anyone else does, but whatever team the gaffer goes with it will be strong.
"Growing up and living where I do, it's very rare that I have had a car share in my life.
"It will be good to get some company when he does come my way.
"I'll be in charge of music in the car, which is probably a good thing because I have seen some of Tom's playlists and they are terrible."