Captain Grant Gallagher has called on his team to start taking their home form on their travels.
The Blues' victory over Stenhousemuir took the club's tally to 17 points at Stair Park.
In contrast, away from home, Stranraer have just two points.
This weekend brings a trip to an Albion Rovers side who have picked up more points away from Cliftonhill.
Gallagher said: "The home form has been superb this year and it has been a real difficult place to come.
"That is down to us and the supporters just making it so difficult so people do not want to come here.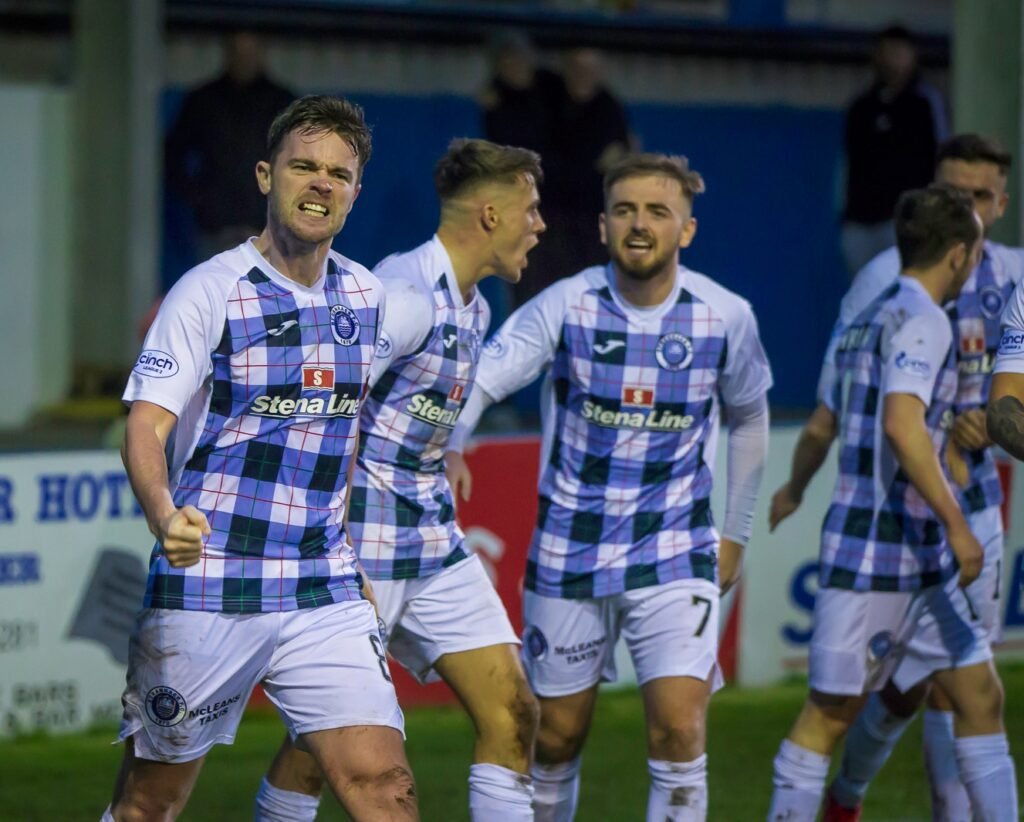 "That is us into the second quarter of the season now and we want teams to fear coming here and find it difficult.
"You cannot just expect to do well at home and be near the top of the table.
"There have been recent games where we have been away from home and played well, like against Dumbarton, but just never took anything, which was unfortunate.
"If we can keep those types of performances up and be consistent each week, there is no reason why we cannot take that form into away games as well."
Stranraer looked as if they were on course for a comfortable win over Stenhousemuir last weekend.
First half strikes from James Hilton and Matty Grant had the home side 2-0 up and looking comfortable only for familiar face Matty Yates to pull one back.
With just under 20 minutes remaining, momentum seemed to turn when Kyle Girvan was shown a straight red card.
Twice at Stair Park this campaign, the Blues have been down to 10 men and suffered late heartache to drop points against East Fife and Bonnyrigg Rose.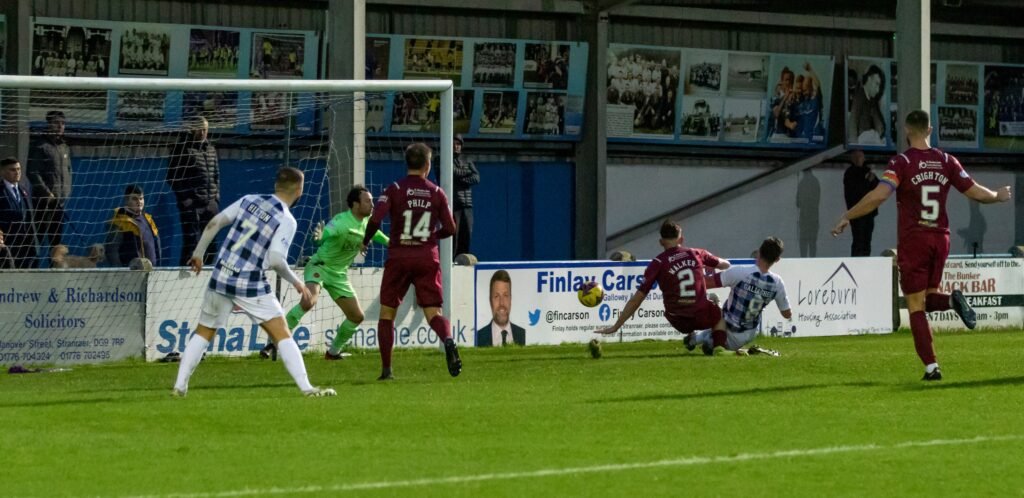 However, Gallagher immediately restored his side's two-goal advantage before Tom Orr pulled one back and Stranraer held out for a 3-2 victory.
Thirty-one-year-old Gallagher felt his side's victory in the challenging circumstances was a sign they were learning from mistakes of the past.
He said: "It is easy to switch off when you are down to 10 men.
"Everybody is getting tired but the difference is you can tell we are learning.
"You think of the games at the start of the season where we did concede those late goals and I cannot really remember any chances towards the end against Stenhousemuir.
"It shows we are learning and we have managed to see it out."
Gallagher, who has played more than 270 games for Stranraer over two spells, has also been in regular contact with injured team-mate Paul Woods, who is facing a lengthy period on the sidelines.
Gallagher is no stranger to serious knee injuries having suffered one with Dumbarton and then missing the entirety of the 2019/20 season with Stranraer.
He said: "I've said to him 'if you need anything, just phone me'.
"I've been talking him through what the surgery is like and what the rehab is like.
"The backing of the supporters and the players, everybody throwing money in, I saw buckets at the game today for him and he is so grateful for it as well.
"Through the week, I know he was saying he was thinking this could be his last season but I've told him that he cannot bow out on that.
"I'll make sure he comes back as well!
"He is looking to just get on the next step, get his surgery done, get his rehab and take it from there, which is good.
"He is positive still."
Last meeting
Stranraer 2-1 Albion Rovers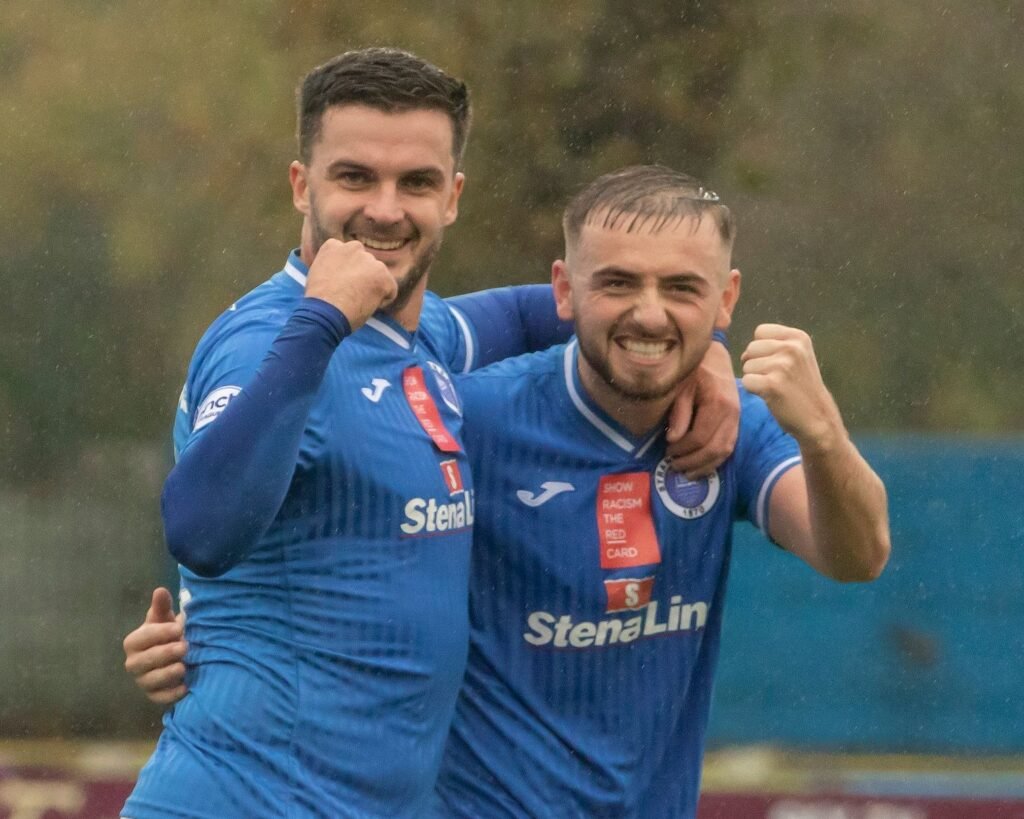 Debutant Salim Kouider-Aissa stepped off the bench to grab the winning goal against Albion Rovers at the beginning of October.
The scores were level at the break as Scott Robertson and Charlie Reilly found the net. Those strikes came after Paul Woods was fouled in the box by Chris Smith before the goalkeeper saved the resultant spot kick.
Reilly outpaced Luke Watt and fired high into the net but the lead lasted just two minutes as Robertson swept home from inside the box.
The winner came when Kouider-Aissa was in the right place to touch home Matty Grant's cross.
Stranraer: O'Connor, Robertson, Girvan, Ross, Watt (Ellis 65), McIntosh, Woods, Hawkshaw (C Malcolm 58), Grant (McLean 83), Eze, Hilton (Kouider-Aissa 58).
Not used: Dunn, Brady, Walker and Scullion.
Albion Rovers: Smith, Fernie, Sonkur, E Wilson (Fleming 67), Graham, B Malcolm, C Wilson, Leslie, Reilly, Paton (Roberts 73), Wright (McGrath 67).
Not used: Duncan, Fagan, Testa, Dolan and Leighfield.
Last five meetings
Stranraer 2 Albion Rovers 1 (Robertson and Kouider-Aissa; Reilly) at Stair Park on October 1, 2022
Albion Rovers 0 Stranraer 5 (Yates, Muir, Sonkur, Ross and Woods) at Cliftonhill Stadium on April 9, 2022
Stranraer 0 Albion Rovers 0 at Stair Park on February 26, 2022
Albion Rovers 3 Stranraer 2 (Reilly, Dolan and L Wilson; Woods and Muir) at Cliftonhill Stadium on December 26, 2021
Stranraer 1 Albion Rovers 0 (Woods) at Stair Park on October 2, 2021
Last five games
Stranraer
WIN v Stenhousemuir (H): 3-2 (Hilton, Grant and Gallagher)
LOSS v Dumbarton (A): 2-0
WIN v Forfar Athletic (H): 1-0 (Hilton)
LOSS v Fraserburgh (A): 1-2 (Girvan)
DRAW v Annan Athletic (A): 1-1 (Hilton)
Albion Rovers
WIN v East Fife (A): 2-3 (Reilly x2 (Pen x1) and Malcolm)
DRAW v Stirling Albion (H): 1-1 (Reilly)
DRAW v Stenhousemuir (H): 2-2 (Leslie and C Wilson)
WIN v Glasgow University (A): 1-4 (C Wilson, Reilly (Pen), Testa and Own Goal)
DRAW v Dumbarton (A): 1-1 (Reilly)
Last time out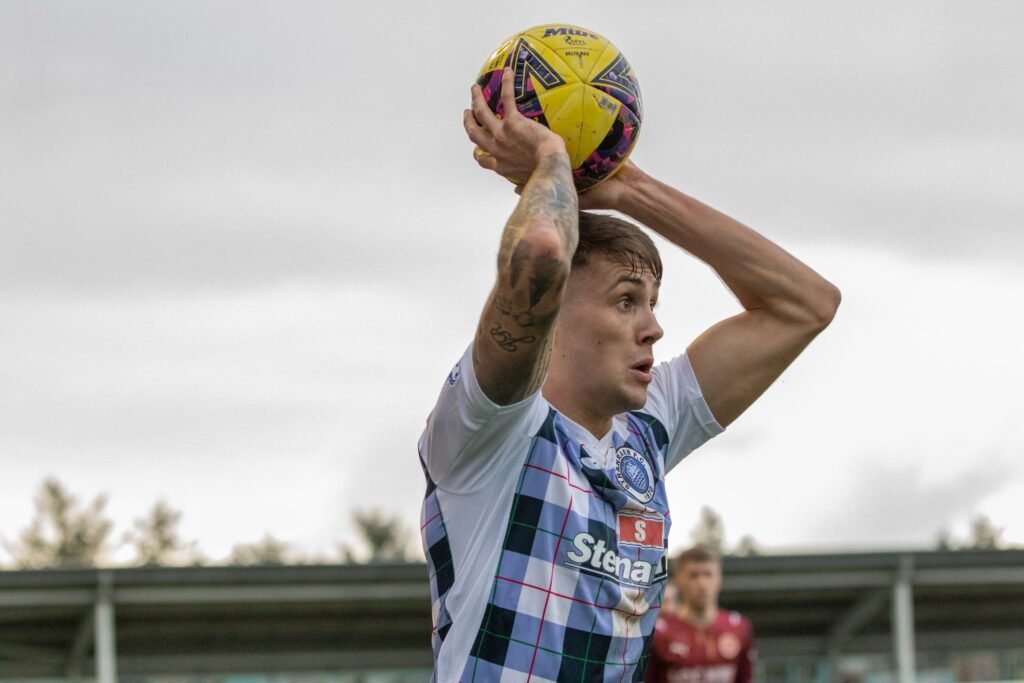 Stranraer
Lineup v Stenhousemuir: Scullion, Robertson, Girvan, Ross, Gallagher, Hawkshaw (Ellis 83), Forrest, McLean, Grant (Watt 75), Hilton (Brady 83), Kouider-Aissa.
Not used: Dunn, Walker, Eze and O'Connor.
Albion Rovers
Lineup v East Fife: Leighfield, Fernie, Sonkur, E Wilson, Graham, Malcolm, Fleming (McCall 67), C Wilson, Leslie, Reilly, Roberts (Testa 87).
Not used: Duncan, Fagan, Dolan, Wright and Smith.
Five facts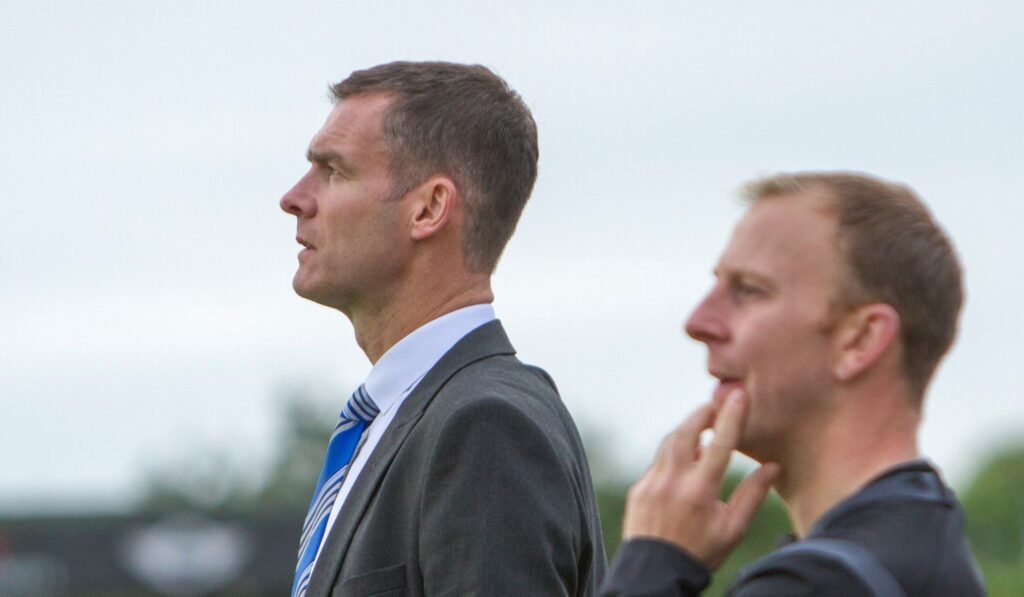 1. Albion Rovers are on their longest unbeaten run since the 2016/17 season. The unbeaten run stands at five games while in March and April 2017 they went six games unbeaten. The last game of that run was a 3-0 win over Stranraer at Cliftonhill with Paul Willis, Ryan Wallace and a Morgyn Neill own goal ensuring the points stayed in Coatbridge.
2. Goalscorer last weekend Matty Grant had further reason to celebrate this week. On Wednesday, the former Pollok winger toasted his 21st birthday.
3. It has been more than a decade since Albion Rovers and Stranraer drew a blank at Coatbridge. Neither team could find a breakthrough on May 1, 2010 and the visiting team that day was: David Mitchell, G Mitchell, Sharp, Henderson, Cawley, Noble, Agnew, Nicoll, Danny Mitchell, Moore, Montgomerie (One 46). Not used: McManus, Wright, McInnes and Marshall.
4. Stranraer have yet to win a game on the road this season with the last victory coming at Ochilview on April 23.
5. Craig Ross made his 50th start for Stranraer in last weekend's victory over Stenhousemuir. On top of those appearances, he has stepped off the bench once for the Blues.
Photos: Bill McCandlish, MadMac Photography