Goalkeeper Jack Baker has urged Stranraer fans to cling on to hope as the club bids to reach the play-offs.
Stranraer sit seven points short of fourth place with 12 points left to play for.
It is going to take something memorable for the Blues to overtake both Stenhousemuir and Edinburgh City for the last spot in the top four.
But then this season as a whole has been memorable for Baker.
First, he missed out on the goalkeeping coach role at the club to Billy Thomson.
Then, he got a job with Rangers before getting a call out of the blue to make his senior debut at the age of 31 against Forfar.
After three years without a club, he signed a contract with Stranraer and to top it all off he became a dad again.
Baker said: "I had given up playing football.
"When I got the call off Jamie to come in for those two games I was buzzing to help him out.
"I was not expecting to play the way that I did never mind get a contract out of it."
Stranraer's chances of reaching the play-offs have been dented over the last two weeks.
Defeats to Stirling Albion and Forfar Athletic have left the club needing an impressive turn of form over the remaining games and for those above them to slip up.
Baker acknowledged it was going to be a tough task to get into the promotion play-offs but urged fans to keep believing.
The former Crewe Alexandra youngster felt Stranraer's performances had merited more points than they had yielded.
He said: "You can probably count on two hands the number of games we should have actually got something from and we have not.
"It's disappointing but you can only learn from those things and correct that going forward.
"Hopefully, the last four games of the season we can put a run of wins together and you never know what happens with other results.
"Maybe we can get to the play-offs."
Stranraer head to Albion Rovers this weekend looking to secure three much needed points.
The Boxing Day visit to Cliftonhill saw the hosts emerge 3-2 winners, thanks to a late goal.
He said: "It was quite disappointing when we played at Albion Rovers the last time.
"Obviously, we missed a penalty early on but apart from that I thought we played well in the game.
"It was really disappointing to lose it in the way that we did.
"Hopefully we will go there and grab the three points and amend what happened there the last time.
"Over the course of the season since I joined, I would not say in that many games we have played terrible.
"I think over the course of the season we have played some really, really good football.
"We have played well at times and played teams off the park but obviously results matter and sometimes they have not gone our way.
"Hopefully, Saturday, we can go there, play well and get the result that we need and that the performance warrants."
Last meeting
Stranraer 0-0 Albion Rovers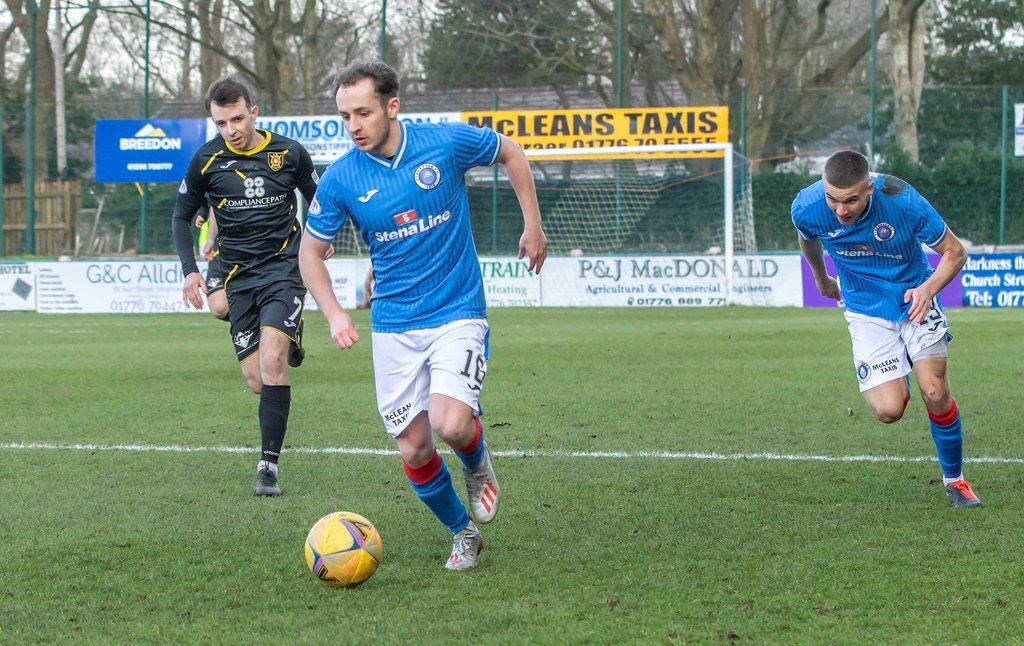 Both teams drew a blank at Stair Park in a game dominated by the wind.
Anton Brady shot straight at Harry Stone in the first half while former Blue David Wilson tested Luke Scullion at the other end.
Max Wright then blasted over the bar after the break and Sean McIntosh called Stone into action again on a day where neither team could do enough to claim the victory.
Stranraer: Scullion, Robertson, Burns, Ellis, Ross, McIntosh, Brady (Hilton 79), Gallagher, Hawkshaw (Muir 62), Yates (Watson 87), Duffy (Woods 87).
Not used: Mullen, Smith, Walker and Downie.
Albion Rovers: Stone, Lynas, Leighton, Fagan, Malcolm, Leslie, C Wilson (Jack 67), D Wilson, Reilly (Roberts 67), Doherty, Byrne (Wright 60).
Not used: L Wilson, Robinson, Fernie and Binnie.
Last five meetings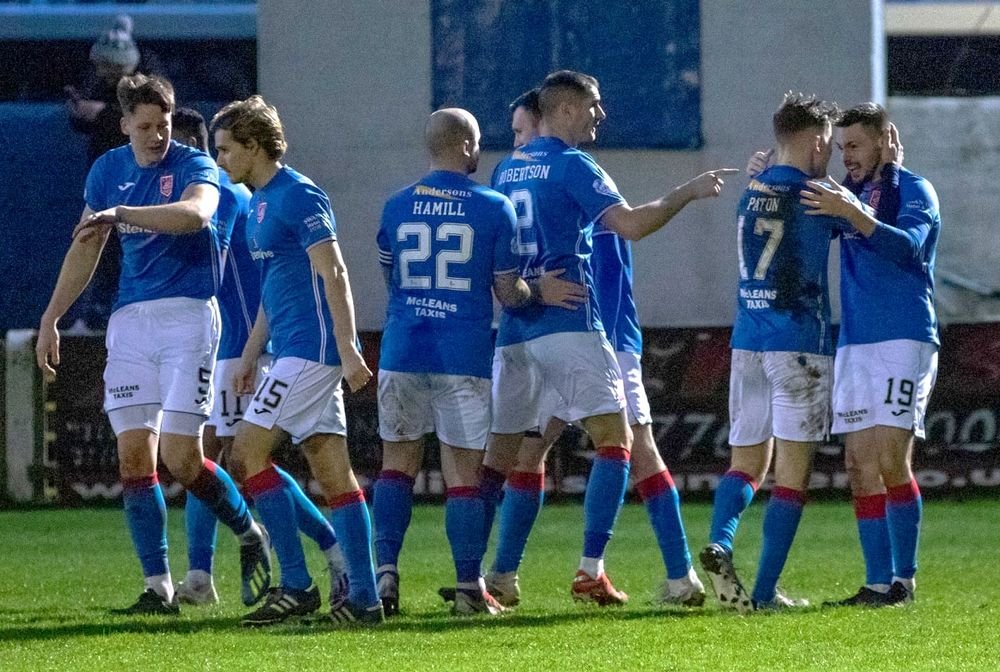 Stranraer 0 Albion Rovers 0 at Stair Park on February 26, 2022
Albion Rovers 3 Stranraer 2 (Reilly, Dolan and L Wilson; Woods and Muir) at Cliftonhill on December 26, 2021
Stranraer 1 Albion Rovers 0 (Woods) at Stair Park on October 2, 2021
Albion Rovers 0 Stranraer 2 (Hilton and Victoria) at April 20, 2021
Stranraer 4 Albion Rovers 0 (Paton, Orr, Duffy and Elliott) at Stair Park on December 19, 2020
Last five games
Stranraer
LOSS v Forfar Athletic (H): 0-2
LOSS v Stirling Albion (A): 1-0
WIN v Edinburgh City (A): 1-2 (Ross and Burns)
WIN v Cowdenbeath (H): 3-0 (Burns, Ross and Woods)
LOSS v Annan Athletic (A): 4-1 (Hawkshaw)
Albion Rovers
DRAW v Elgin City (H): 0-0
WIN v Annan Athletic (A): 2-4 (Malcolm, Roberts, Fagan and Dolan)
WIN v Stirling Albion (A): 0-1 (Fagan)
DRAW v Forfar Athletic (H): 0-0
DRAW v Kelty Hearts (H): 0-0
Last time out
Stranraer v Forfar Athletic: Scullion, Burns, Sonkur, Ross, McIntosh, Brady (Mullen 85), Gallagher, Woods (Yates 68), Hawkshaw, Muir, Watson (Walker 79).
Not used: Robertson, Ellis, Hilton, Smith and Baker.
Albion Rovers v Elgin City: Stone, Fernie, L Wilson, McGowan, Fagan, Lynas, Leslie, D Wilson, Malcolm, Roberts, Dolan (Leighton 71).
Not used: Robinson, Taylor, Sanchez, Moniz and Binnie.
Five facts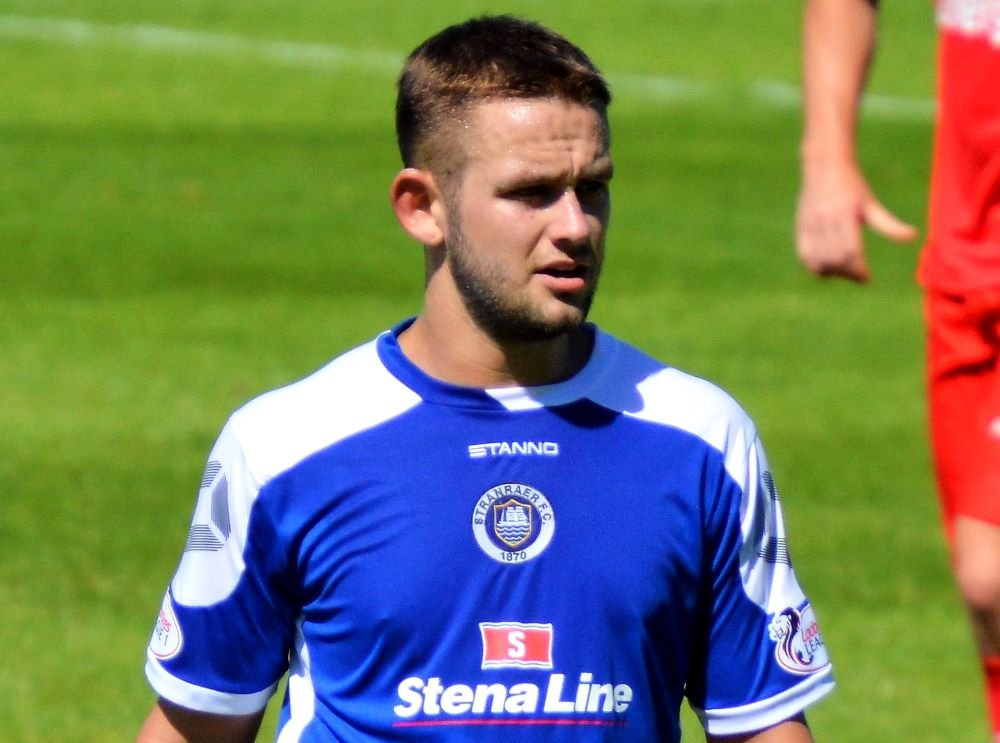 1. Albion Rovers are five games unbeaten, which is their longest run since the beginning of April last year. On that occasion, they also went five games without defeat – three wins and two draws. It was Stranraer that ended that run with a 2-0 win at Cliftonhill.
2. The last meeting between Stranraer and Albion Rovers finished goalless at Stair Park. However, the last goalless stalemate at Cliftonhill was back on May 1, 2010. On that occasion, the visiting side was: David Mitchell, Glen Mitchell, Sharp, Henderson, Noble, Agnew, Nicoll, Danny Mitchell, Cawley, Moore, Montgomerie (Oné 46). Not used: McManus, Wright, McInnes and Marshall.
3. Brian Reid was Stranraer manager from the summer of 2015 to January 2017. During that time, he faced Albion Rovers on six occasions. Stranraer won three games, with the Coatbridge side winning two and one game finishing in a draw. Since taking charge at Cliftonhill, the two sides have faced each other on six occasions. Albion Rovers have won two (one over 90 minutes), Stranraer have won three and one has finished in a draw.
4. Ryan Wallace was the last player to have played for both clubs and to have scored against each. He found the net for Albion Rovers in a 3-0 win at Cliftonhill in April 2017 and about eight months later scored two penalties in a 2-2 draw at Stair Park.
5. Stranraer last played on April 9 in 2013. On that occasion, the Blues were denied a midweek victory at East Fife. Darren Gribben had scored midway through the second half but Scott McBride – a future Albion Rovers player – netted from the penalty spot.
How to watch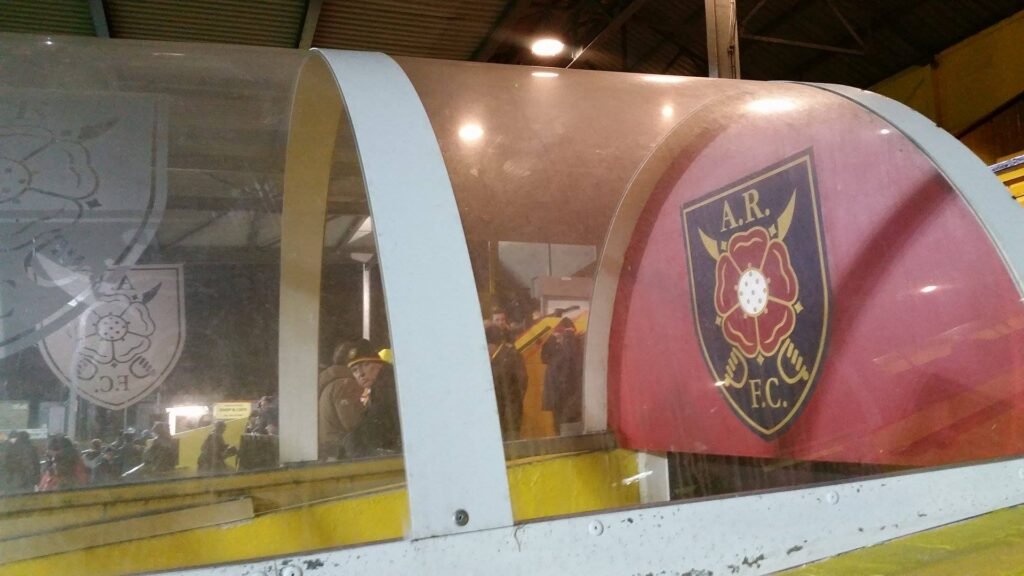 Admission at Cliftonhill is pay at the gate, with prices as follows:
Adult £13
Concession £7
Under 12s £2
If you can't make it to Coatbridge, you can watch via the home club's Pixellot live stream, priced at £10.