Home comforts mean Stranraer believe they can beat anybody at Stair Park, according to Craig Ross.
The Blues battled back from a sub-par performance and a half time deficit against Annan to secure a point.
The draw means Elgin City are the only team in League Two to have left Wigtownshire with the full three points.
Ross admitted the team were not at their best in the opening 45 minutes last weekend but they stepped up a gear in the second half.
He said: "When we come here everyone is so confident.
"It was the complete opposite last season where we were coming here and finding it hard to pick up points.
"I think the pitch suits us here – it has got a lot better.
"We are coming here and everybody is just so confident that we can get something.
"Even when we are 1-0 down, we still believe we can get something."
Last weekend, Stranraer were coming up against one of the in form strikers in Scottish football in Tommy Goss.
The frontman has found the net on 15 occasions in all competitions but for the third time this season he failed to find the net against the Blues.
Speaking minutes after the full time whistle, Ross admitted it was difficult keeping him at bay.
He said: "He's about seven foot tall and he is even bigger than Robbo!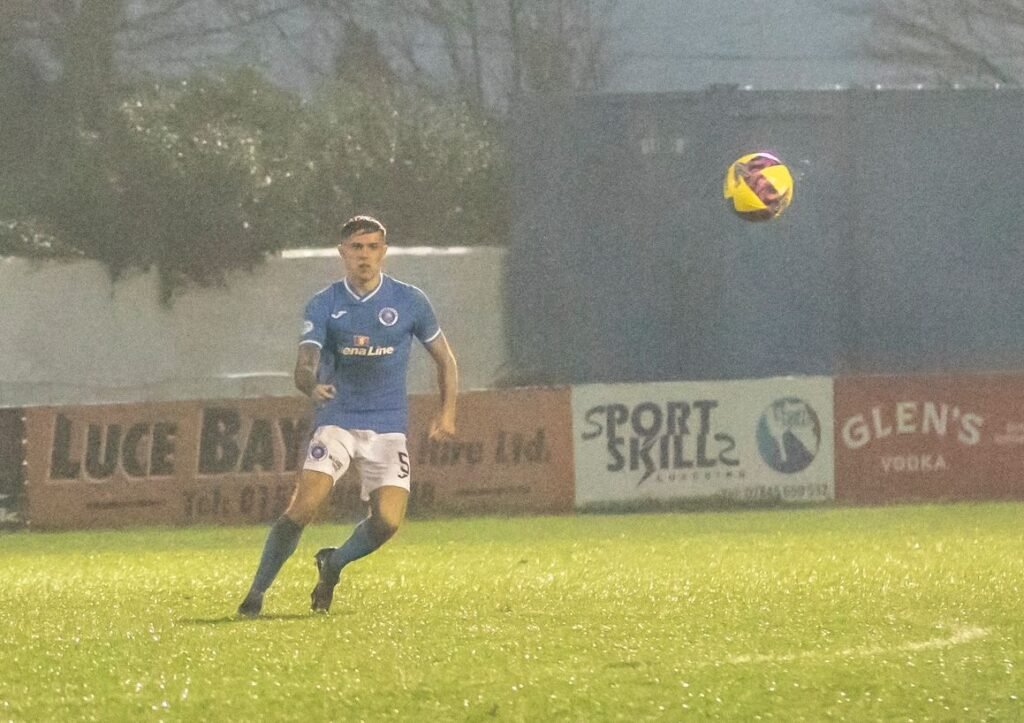 "Robbo is a big guy and I'm wee midget compared to him.
"He's a difficult player to play against but players like that you need to get tight and try to be as strong as you can against him.
"Just not give them any time and not give them a free header."
Last season, it took the former Kilmarnock defender until December 18 before he picked up his first yellow card of the campaign.
It has been a different story this time round with two red cards in competitive games – as well as a sending off against Falkirk in pre-season.
Ross acknowledged it was something he had to work on and said: "It is definitely part of the learning process.
"I know myself that it has probably not been good enough.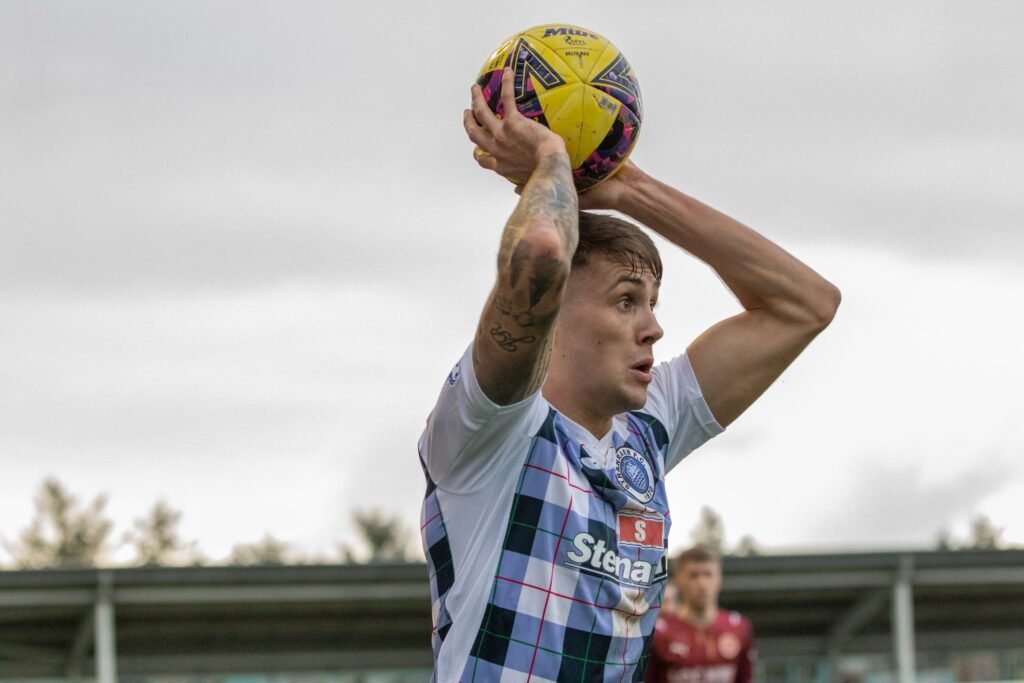 "It is something that I need to learn.
"I have always been an aggressive player but the sending-offs have probably not been acceptable, to be honest.
"It is just something that I have to deal with and move on from that and try not to get sent off again.
"As soon as they happen, I know I need to learn from these mistakes.
"Somebody gets sent off and you are changing formation, you are changing personnel and it is never going to be easy.
"You get sent off and it puts your team right under the cosh.
"The Bonnyrigg game where I got sent off, we ended up conceding in the last minute and the feeling is terrible.
"You have let everyone down and it is about trying to learn from them and not let those mistakes happen again."
Last meeting
Stirling Albion 4-1 Stranraer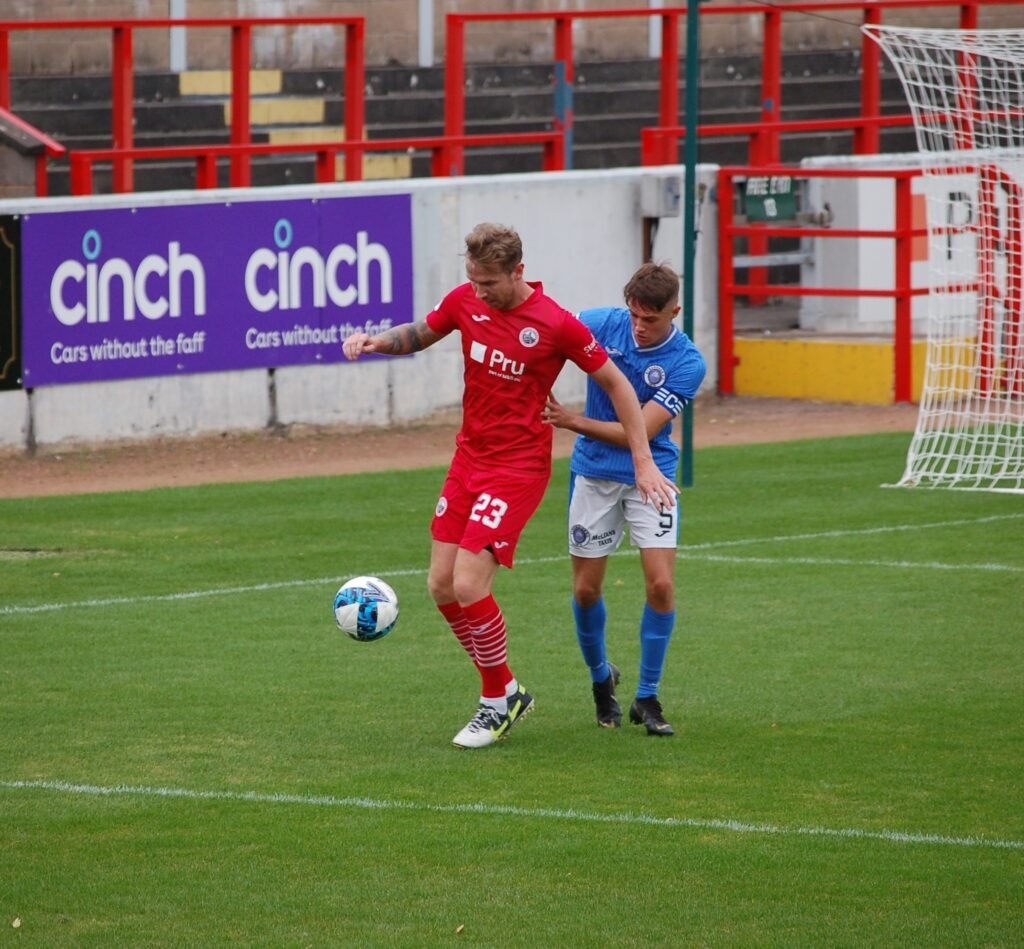 Four first half goals ensured Stirling Albion picked up three points in the meeting between the two sides earlier this season.
The Blues failed to get the ball clear and when it came to Kai Fotheringham he fired beyond George O'Connor.
Jack Leitch doubled the advantage with a volley before Stranraer got one back. Dean Hawkshaw's corner was swept on by James Hilton and former Stirling man Darryl Duffy scored.
That was as good as it got for the Blues though as Fotheringham danced inside a couple of challenges before making it three. It was well and truly over when Dale Carrick headed home just before the interval.
Stirling Albion: Currie, Clark, McLean, McGregor, Cummins (McGeachie 80), Leitch (Burns 85), Banner (Davidson 70), Moore (Dunsmore 80), Fotheringham, Carrick, Thomson (Clark 70).
Not used: Law.
Stranraer: O'Connor, Robertson, Ellis (Brady 46), Girvan, Ross, Woods (McLean 46), Hawkshaw (Walker 67), Forrest (Eze 46), Hilton, Malcolm, Duffy.
Not used: Dunn and Downie.
Last five meetings
Stirling Albion 4 Stranraer 1 (Fotheringham x2, Leitch and Carrick; Duffy) at Forthbank Stadium on September 17, 2022
Stirling Albion 1 Stranraer 0 (Dunsmore) at Forthbank Stadium on March 26, 2022
Stranraer 3 Stirling Albion 3 (Muir, Duffy and Yates (Pen); Leitch, Moore and Cummins) at Stair Park on January 15, 2022
Stirling Albion 1 Stranraer 1 (Cummins; Yates) at Forthbank Stadium on October 16, 2021
Stranraer 0 Stirling Albion 3 (Mackin, Grant and McGeachie) at Stair Park on August 21, 2021
Last five games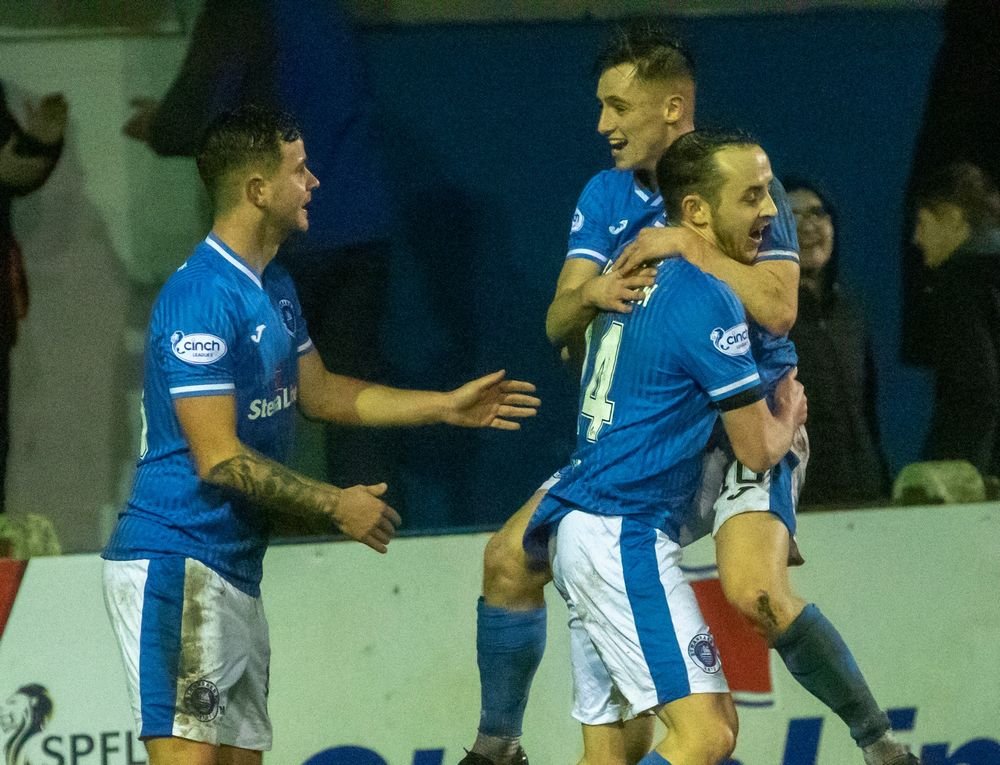 Stranraer
DRAW v Annan Athletic (H): 1-1 (Hawkshaw)
LOSS v Albion Rovers (A): 1-0
WIN v Stenhousemuir (H): 3-2 (Hilton, Grant and Gallagher)
LOSS v Dumbarton (A): 2-0
WIN v Forfar Athletic (H): 1-0 (Hilton)
Stirling Albion
LOSS v Inverness Caledonian Thistle (A): 3-2 (Carrick x2)
WIN v East Fife (H): 3-1 (Fotheringham, Leitch and Dunsmore)
LOSS v Annan Athletic (H): 0-2
DRAW v Albion Rovers (A): 1-1 (Carrick)
WIN v Bonnyrigg Rose (H): 2-1 (Carrick x2 (Pen x1))
Last time out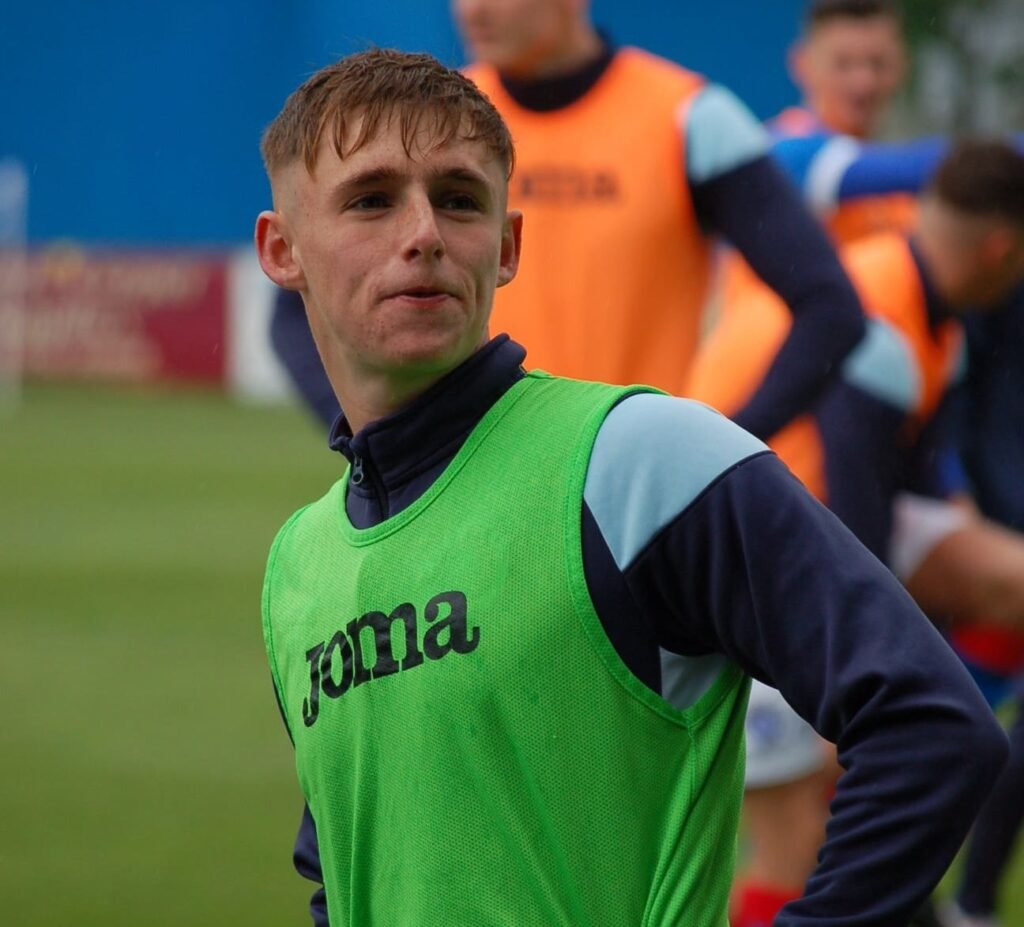 Stranraer
Lineup v Annan Athletic: Scullion, Robertson, Ross, McIntosh, Gallagher (Eze 89), Hawkshaw (Watt 64), Forrest, McLean (Malcolm 64), Grant, Walker, Kouider-Aissa.
Not used: Dunn, Brady and O'Connor.
Stirling Albion
Lineup v Inverness Caledonian Thistle: Currie, McGeachie, McLean, McGregor, Dunsmore, Leitch (Thomson 72), Denholm (Moore 72), Banner (Davidson 22), Clark (Cooper 82), Fotheringham, Carrick.
Not used: Burns and Law.
Five facts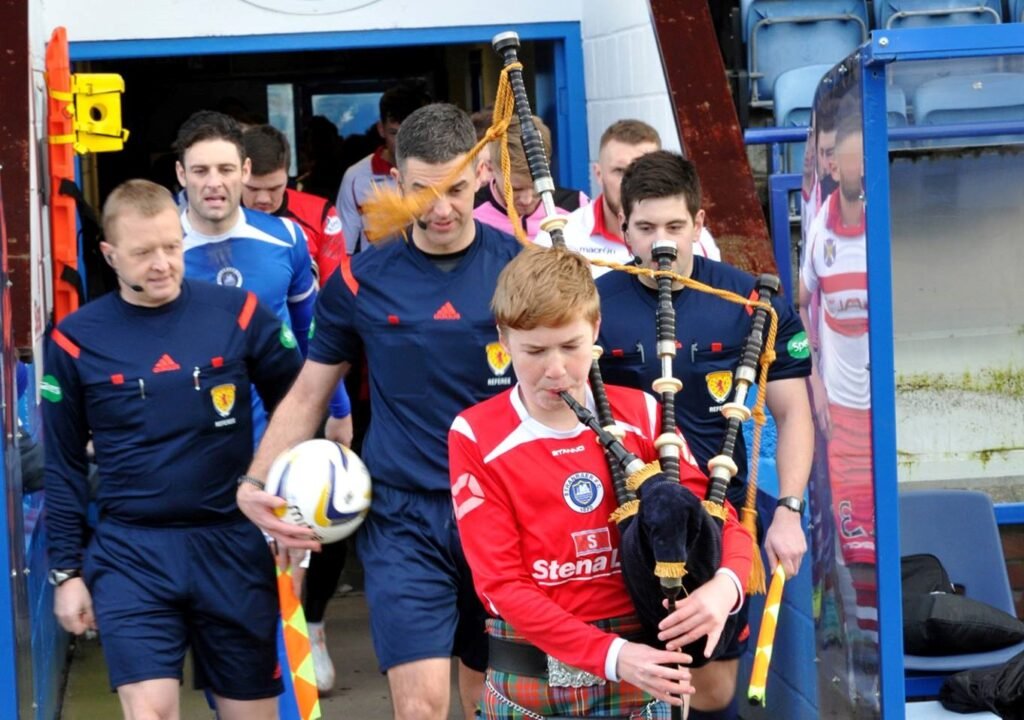 1. A late Frank McKeown goal was needed the last time Stranraer managed to beat Stirling Albion at Stair Park. That came in January 2015 as the Blues won 1-0. The home side on that day was: Mitchell, Pettigrew, Longridge, Rumsby, McKeown, Aitken, Gallagher, Stirling (Bell 62), Gibson (McShane 82), Malcolm, Longworth (Stoney 70). Not used: Robertson, Russell, Winter and Tobin.
2. Both Stephen Stirling and Andy Stirling scored for Stranraer against Stirling. Both Stephen Stirling and Andy Stirling also played for Stirling.
3. The last time Stranraer played on December 3 was in 2016 when they knocked East Kilbride out of the Scottish Cup. Sean Winter scored for the visitors to Stair Park before Willie Gibson levelled from the penalty spot. An Adam Strachan own goal a minute from time put the Blues through. The East Kilbride squad featured five men with Stranraer connections in Barry Russell, Anthony Marenghi, Sean Winter, Joao Victoria and Martin McBride.
4. There has not been a goalless encounter between Stranraer and Stirling Albion in their last 24 meetings.
5. Stirling Albion have not suffered back-to-back defeats away from home since February. Then, Lee Hamilton scored the only goal in a 1-0 win for Edinburgh City before Elgin City won 3-1, thanks to goals from Darryl McHardy, Robin Omar and Kane Hester. Dylan Mackin scored for the visitors.
Admission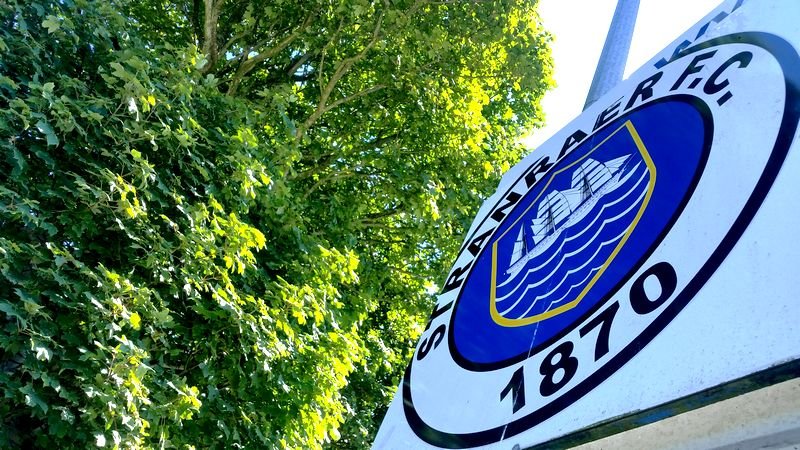 Entry for home league games this season is on a 'pay at the gate' basis.
Pricing is as follows:
Adult – £15
Concession – £10
12 to 16 Years Old – £5
Under 12 – FREE