Seven days is a long time in football.
Last weekend, Dylan Forrest was brought off injured in the first half of the 8-0 defeat to East Fife.
Then, at Stair Park, he scored the opening goal as Stranraer picked up three much-needed points against Elgin City.
In between times, Jamie Hamill and Darryl Duffy left the club with Scott Agnew brought in as the new manager.
Speaking minutes after the full time whistle at Stair Park, Forrest said: "It was the new gaffer coming into training, which gave us a bit of a lift.
"That's natural when you get a new gaffer.
"We tweaked a couple of things and I felt it just gave us a bit of a better chance to go out there and get three points, which we did.
"There were not many words said last weekend; there was not much needed to be said.
"We just knew it was not good enough in terms of the standards of the club and our own standards but all you can really do is try to put it right.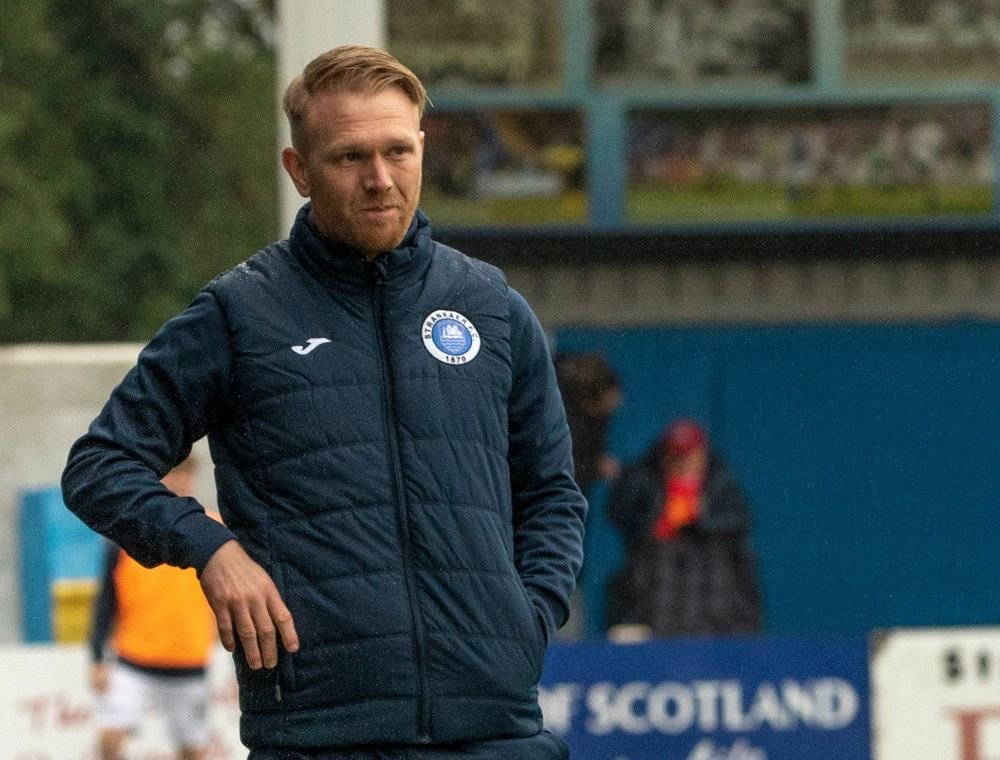 "I thought we did that today.
"Not just with the result but the performance."
Twenty-one-year-old Forrest lasted just 34 minutes at East Fife in what would be Hamill's final game in charge.
The midfielder revealed he was stuck in his bed during the week before the game and had been suffering from a sore neck.
During the game, he felt "a bit of a tweak" and was forced to come off with the Blues trailing 1-0.
The frustrations of that game were quickly forgotten when Forrest put Stranraer in front, turning home after Thomas McHale had saved from Matty Grant.
The goalscorer said: "I have been a bit critical of myself since the turn of the year.
"I thought I did well the first six or seven months of the season but don't think I have been performing well enough.
"It was a good boost and I feel I can start giving back to the team.
"Maybe I was too comfortable, maybe I was thinking I was doing better than I am.
"You cannot rest on your laurels and you need to keep going back at it."
Speaking of not resting on your laurels, Stranraer are not yet mathematically safe despite the victory over Elgin City last weekend.
The Blues are five points clear of bottom side Albion Rovers while Elgin are four points adrift and Bonnyrigg Rose one point closer.
41 points could yet be enough to secure League Two football for another season but Forrest wanted to make sure, with a result against Stenhousemuir enough to preserve the club's status in the SPFL.
He said: "All we can do is put points on the board.
"If we had not won today, it would have looked a whole lot worse.
"All we can do is try to have another good week of training and pick up three points next week."
Last meeting
Stenhousemuir 2-1 Stranraer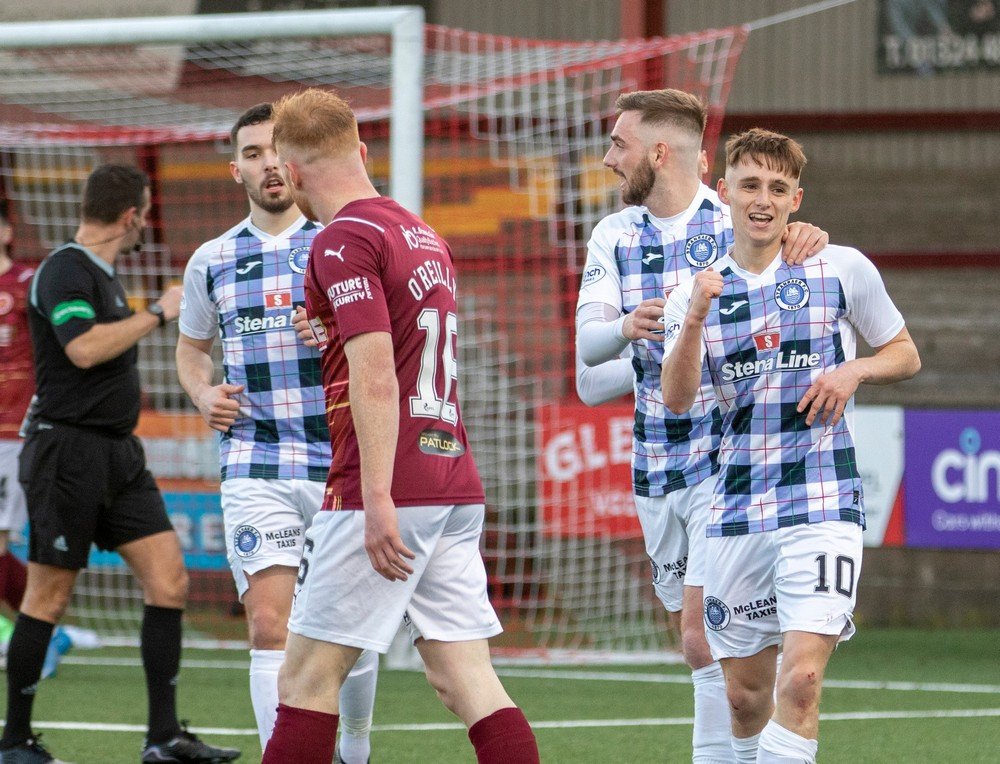 A double from former Stranraer man Matty Yates helped Stenhousemuir to all three points.
A stylish free-kick had given the home side the lead after Grant Gallagher was penalised for handball.
However, Stranraer got back on level terms before the interval. Conor Brennan did well to save James Hilton's downwards header but was injured in the process. Before play was stopped, Josh Walker put the loose ball in the back of the net.
Yates would score the winner though when his volley from the edge of the box bounced high off the artificial pitch and over the helpless George O'Connor.
Stenhousemuir: Brennan (Cantley 35), Yeats (Walker 67), Higgins, Corbett, Jamieson, Wedderburn, Miller, Brown (Anderson 68), O'Reilly (Forbes 85), Orr (Sewell 78), Yates.
Not used: Joseph.
Stranraer: O'Connor, Robertson, Ellis, Girvan, Ross, McIntosh, Brady (Grant 60), Gallagher, Forrest (Malcolm 69), Hilton, Walker (Watt 83).
Not used: Eze and Duffy.
Last five meetings
Stenhousemuir 2 Stranraer 1 (Yates x2; Walker) at Ochilview on January 7, 2023
Stranraer 3 Stenhousemuir 2 (Hilton, Grant and Gallagher; Yates and Orr) at Stair Park on November 12, 2022
Stenhousemuir 3 Stranraer 1 (Sewell, Jamieson and Crighton; Hilton) at Ochilview on September 3, 2022
Stenhousemuir 1 Stranraer 3 (Brown; Ross and Hilton x2) at Ochilview on April 23, 2022
Stranraer 1 Stenhousemuir 1 (Duffy; Orr) at Stair Park on February 19, 2022
Last five games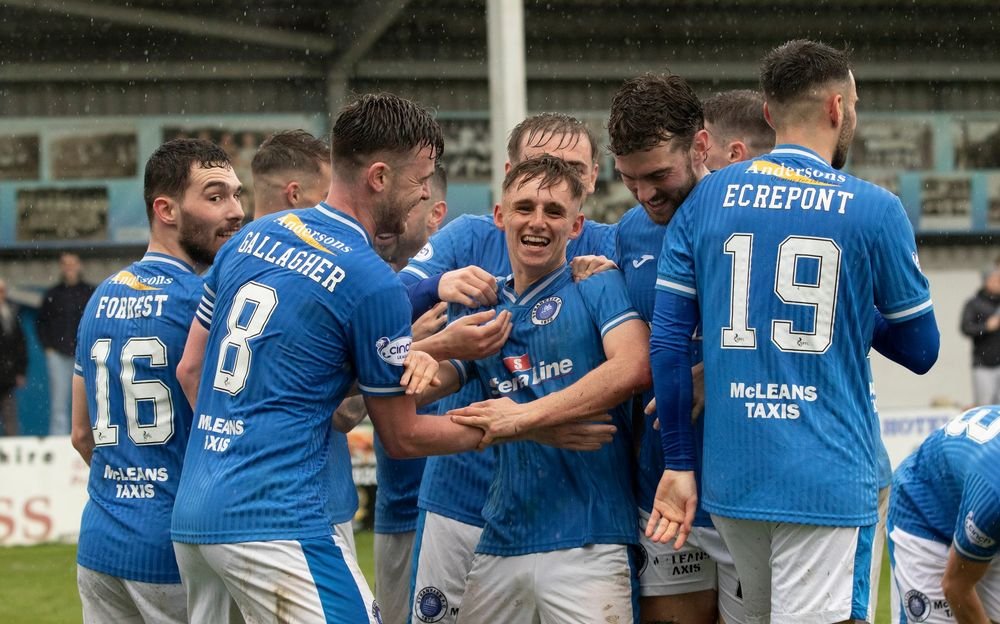 Stranraer
WIN v Elgin City (H): 3-1 (Forrest, Grant and Walker)
LOSS v East Fife (A): 8-0
DRAW v Forfar Athletic (H): 0-0
LOSS v Bonnyrigg Rose (A): 1-0
DRAW v Annan Athletic (A): 0-0
Stenhousemuir
LOSS v Albion Rovers (A): 3-1 (Crighton)
LOSS v Stirling Albion (H): 0-1
DRAW v Elgin City (A): 1-1 (Forbes)
DRAW v Bonnyrigg Rose (H): 0-0
WIN v Dumbarton (A): 1-2 (Reilly and Orr)
Last time out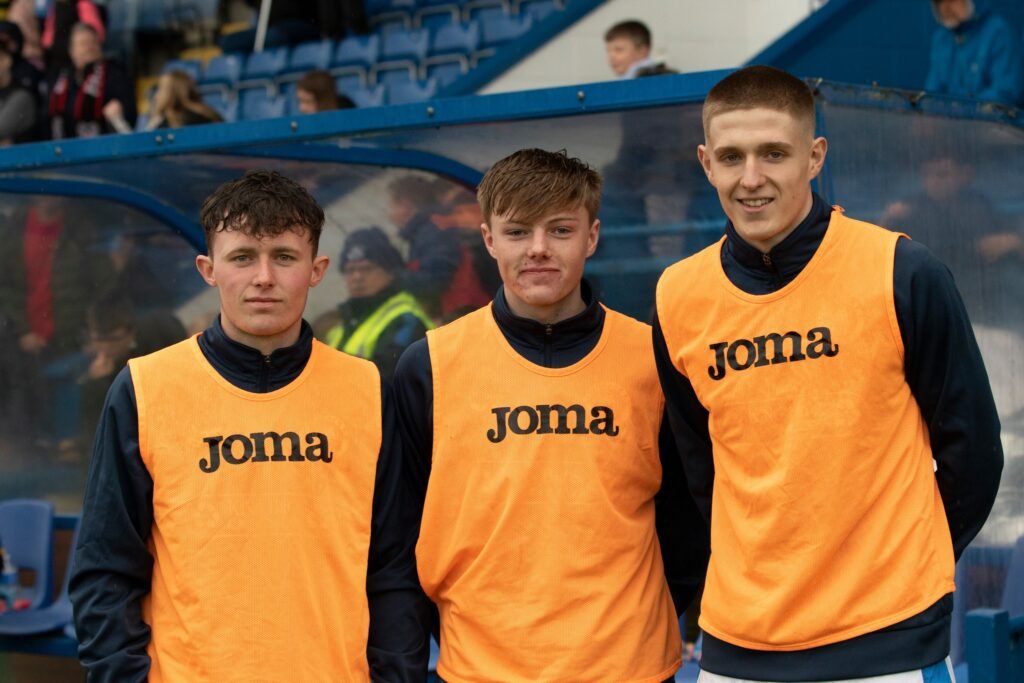 Stranraer
Lineup v Elgin City: Scullion, Ross, Ecrepont, Watt, McIntosh, Brady, Gallagher, Forrest, Grant, Hilton (Malcolm 85), Walker.
Not used: Hawkshaw, Mitchell, Drysdale and McKane.
Stenhousemuir
Lineup v Albion Rovers: Lyle, Crighton, Corbett, Lowdon, Jamieson, Wedderburn, Miller (Anderson 75), Brown (Orr 65), O'Reilly (Forbes 65), Reilly, Yates.
Not used: Higgins, Speirs and Brennan.
Five facts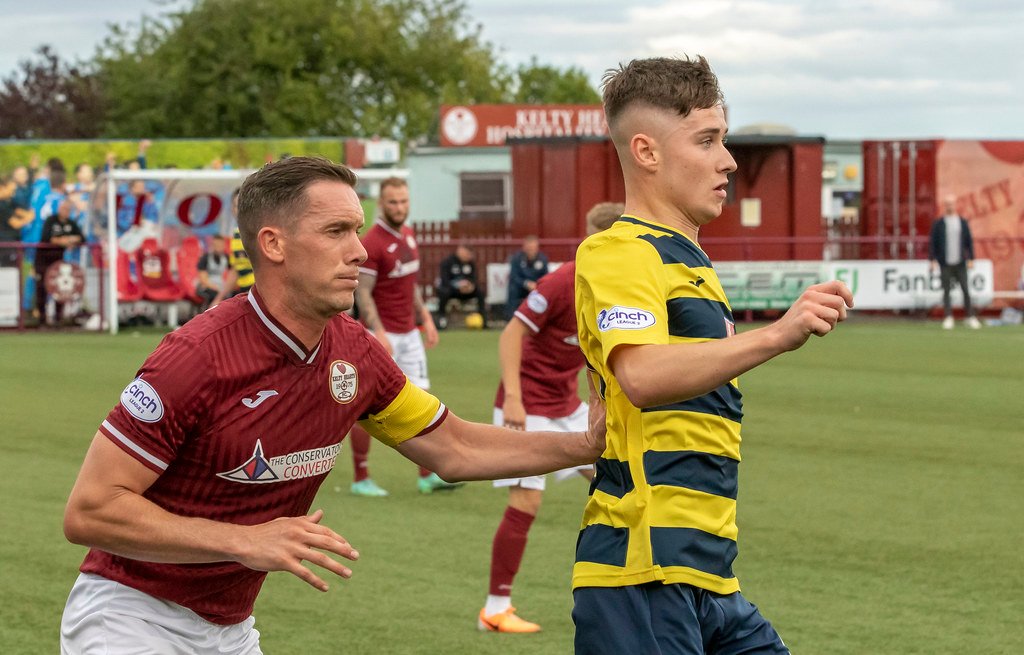 1. Stenhousemuir are currently on a four-game streak without winning. That matches their worst run of the season, which they ended in August with a win over Forfar and then in October/November, which they ended with a win over Formartine United.
2. There are a handful of familiar faces in the Stenhousemuir squad. Goalkeepers Curtis Lyle and Connor Brennan played a total of 11 games while on loan from Kilmarnock. Defender Daniel Higgins also had a spell on loan from Rugby Park while Matty Yates and Tom Orr both had permanent spells at Stair Park.
3. Stranraer are looking to go 10 unbeaten against Stenhousemuir at Stair Park. The last time the Warriors celebrated success in Wigtownshire came in 2015. Mark Gilhaney and Jason Scotland scored before Ryan Thomson's last minute consolation.
4. There has not been a goalless draw between the two sides at Stair Park since 1996. In comparison, there have been four since then at Ochilview.
5. Christian Nadé had a brief spell with Stranraer in 2016/17 and scored twice, with his one league goal coming against Stenhousemuir. Willie Gibson and Kyle Turner also found the net while Craig Malcolm bagged a brace in the 5-0 triumph. The Stranraer team that day was: Belford, Robertson, Dick, Barron (McKeown 81), Bell, Gibson, Morena, Turner, Malcolm, C Thomson (Watt 65), McGuigan (Nade 72). Not used: Agnew, R Thomson and Currie.
Admission

Entry for home league games is on a 'pay at the gate' basis.
The Pavilion Bar is open from 1pm and club merchandise is available in front of the main stand.
Pricing is as follows:
Adult – £15
Concession – £10
12 to 16 Years Old – £5
Under 12 – FREE
Photos: Bill McCandlish