Returning fans will make a massive difference in matches, with club captain Grant Gallagher ready to welcome supporters back through the gates.
Only once last season were fans allowed to cheer on their team at Stair Park.
Now, the final pre-season friendly has been played and the countdown to the first competitive game of the season is officially underway.
Greenock Morton are the first visitors to Stranraer for the 2021-22 season.
Gallagher said: "Some of the games last season, they were not like training but they did not have the competitive edge with fans there.
"I was reading a study showing that without fans players are running less distance.
"It shows the effect fans have on players.
"They are willing players to run longer distances.
"It is only pre-season but you can imagine as things are going on those numbers will keep going back up."
Stranraer's squad has changed massively during the pre-season, with only six of those who started the play-off defeat to Dumbarton still at the club.
Gallagher is one of those still pulling on the blue shirt and getting ready to welcome a number of new faces into the home dressing room.
Eleven years ago, he was one of the new faces in that changing room, making his home league debut in a 3-2 victory over Albion Rovers, with Scott Agnew, Craig Malcolm and Armand One all scoring in the final 19 minutes.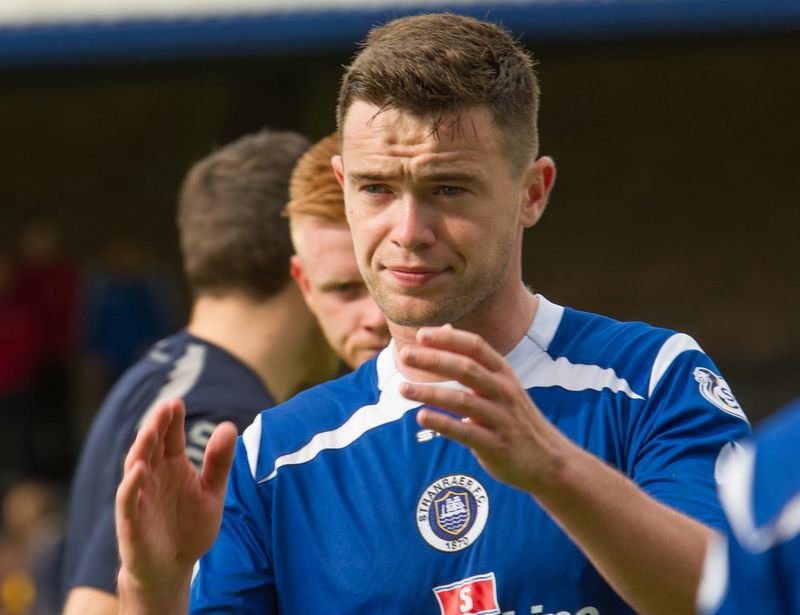 Now, the 30-year-old is one of the more experienced members of the squad, with 230 appearances in a Stranraer shirt.
He is hoping the latest recruits will be able to show what they are capable of and have Stranraer performing well.
He said: "We've obviously got a quite a few from Kilmarnock, Rangers and others and it is always going to happen.
"Young footballers are looking for clubs and don't know if it is going to be difficult with Covid to get into places.
"There are definitely players who have got a point to prove.
"They don't want to fade out of the game and I certainly hope they don't think League Two is a step down.
"You think of the players we have had in the past that have worked their way back up the league.
"I try to pass on as much as I can.
"I was in the same shoes as them years ago – it does not seem like years ago but football flies by – to get a chance to go and play senior football."