Three points will likely be needed if Stranraer are to keep their slim play-off hopes alive.
The Blues sit seven points adrift of fourth placed Edinburgh City with three games to play, including tomorrow's contest with League Two champions Kelty Hearts.
A win at Stair Park might not even be enough but Ayrton Sonkur is keen to ensure they do what they can.
Kevin Thomson's men have taken nine points out of nine against Stranraer this campaign but the Wigtownshire men have twice pushed their opposition hard.
Sonkur, who has played in all three encounters, said: "Obviously, Kelty have won the league title already.
"It will be a difficult game.
"We have played them three times this season and two of those occasions we have given them a good run for their money and probably should have picked up some sort of a result in both of the games up there.
"We know we are capable of matching them and it is just a case of getting over the line this time."
Stranraer had a similar record against Edinburgh City until last month when Craig Ross and Sean Burns scored for the second game in a row.
Jamie Hamill's men will be looking for something similar against their visitors tomorrow.
Sonkur said: "In a lot of games we were more than a match for the team that we were playing.
"Maybe we just ended up on the wrong side of a defeat or a draw when it should have been a win.
"That's probably a true reflection of the season."
The play-off dream was kept alive last weekend when Sonkur and team-mates ended a five-game unbeaten run for Albion Rovers.
The 5-0 victory was arguably the best Stranraer performance of the season and saw five different players find the net for Stranraer.
Sonkur was one of those on the scoresheet at Cliftonhill alongside Matty Yates, Tommy Muir, Craig Ross and Paul Woods.
The defender was celebrating his second goal of the season having found the net against Stenhousemuir in December.
He said: "Obviously, I don't score that many so I really enjoyed it.
"It is nice to get on the scoresheet because as I say I don't score that often.
"The main thing was winning and getting the clean sheet, so, job done."
Last meeting
Kelty Hearts 3-2 Stranraer
A late header from Nathan Austin broke Stranraer hearts as the visitors came from two goals down to almost secure a point.
Thomas O'Ware and Jamie Barjonas had put the now league champions in control with two goals in 60 seconds.
Stranraer's response came in three second half minutes. Tommy Muir capitalised on a quick free-kick and James Hilton was on hand to score his first since returning to the club.
However, with seconds remaining Austin popped up to nod home from close range.
Stranraer: Scullion, Robertson (Mullen 89), Burns, Sonkur, Ellis (Watson 89), Ross, Gallagher, Woods (Walker 71), Hilton (Hawkshaw 70), Muir, Yates.
Not used: Brady, Smith, Duffy
Kelty Hearts: Jamieson, Finlayson, Forster (Hill 46 (Hooper 64)), O'Ware, Ngwenya, Philp (Black 58), Barjonas, Tidser, Higginbotham, Agyeman, Cardle (Austin 59).
Not used: Peggie, Reilly, McNab and Donaldson.
Last four meetings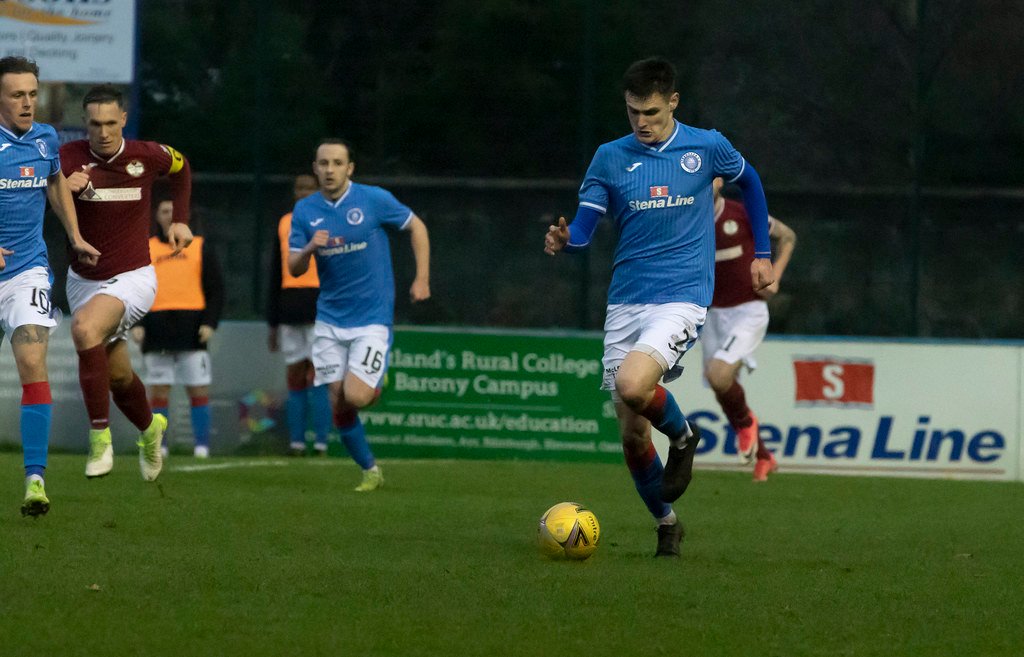 Kelty Hearts 3 Stranraer 2 (O'Ware, Barjonas and Austin; Muir and Hilton) at New Central Park on January 29, 2022
Stranraer 0 Kelty Hearts 4 (Own goal, Forster and Austin x2) at Stair Park on December 18, 2021
Kelty Hearts 1 Stranraer 0 (Austin) at New Central Park on September 25, 2021
Kelty Hearts 2 Stranraer 3 (Austin and Higginbotham (Pen); Orr, Robertson and Paton (Pen)) at Stark's Park on January 9, 2021
Last five games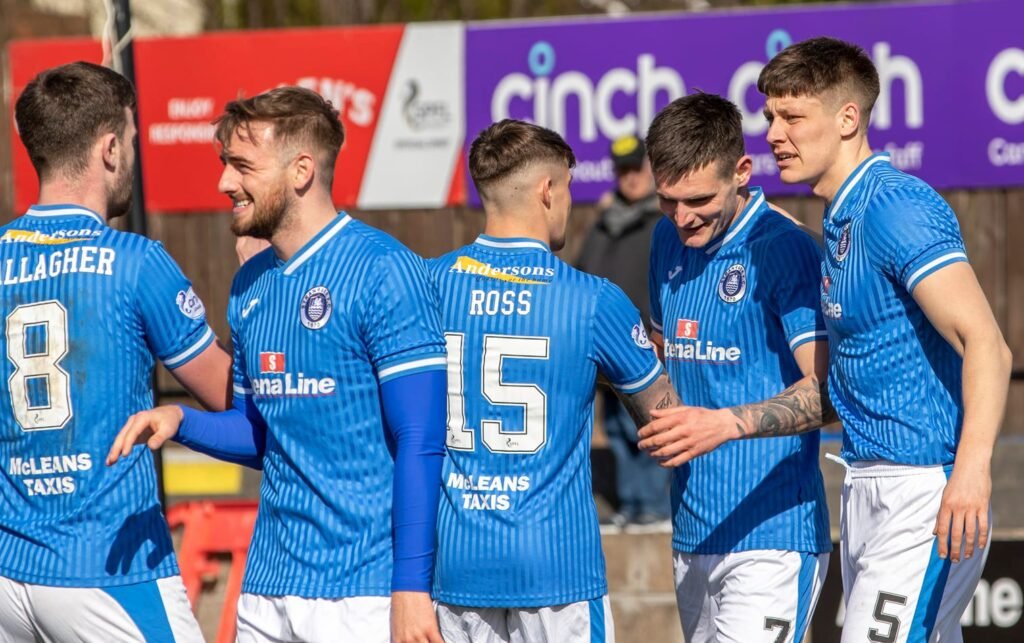 Stranraer
WIN v Albion Rovers (A): 0-5 (Yates, Muir, Sonkur, Ross and Woods)
LOSS v Forfar Athletic (H): 0-2
LOSS v Stirling Albion (A): 1-0
WIN v Edinburgh City (A): 1-2 (Ross and Burns)
WIN v Cowdenbeath (H): 3-0 (Burns, Ross and Woods)
Kelty Hearts
DRAW v Stirling Albion (H): 1-1 (Biabi)
DRAW v Edinburgh City (A): 1-1 (Barjonas)
WIN v Stenhousemuir (H): 1-0 (Kucheriavyi)
DRAW v Elgin City (A): 0-0
DRAW v Albion Rovers (A): 0-0
Last time out
Stranraer v Albion Rovers: Scullion, Robertson (Brady 86), Burns, Sonkur, Ross, McIntosh, Gallagher, Hilton (Woods 86), Muir, Walker (Smith 86), Yates.
Not used: Ellis, Mullen, Watson and Baker.
Kelty Hearts v Stirling Albion: Jamieson, Hill, Forster, Finlayson (Phil 42), Black (Kucheriavyi 46), Cardle (Agyeman 74), Barjonas, Tidser, Higginbotham, Biabi, Ngwenya.
Not used: Peggie, Reilly, McNab and Donaldson.
Five facts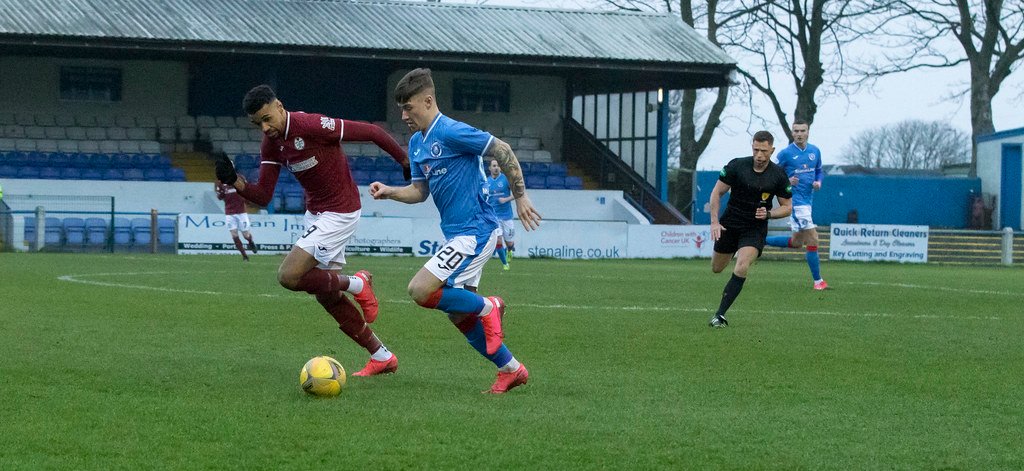 1. Nathan Austin has scored in each of the four meetings between Stranraer and Kelty Hearts. He has five goals in the four contests.
2. Stranraer had five different goalscorers on the scoresheet against Albion Rovers last weekend. Prior to that, the Blues had five different goalscorers in an away game in the Scottish Cup in 2011. Stranraer were 9-0 winners at Wigtown and Bladnoch with Sean Winter scoring a treble, Craig Malcolm and Martin Grehan scoring doubles, and Chris Aitken and Stuart McColm on target. The Stranraer team that day was: David Mitchell, Taggart, McKeown, Gallagher, Kane, Stirling, Aitken, Noble, Winter (Shepherd), Malcolm (Moore), Grehan (McColm). Not used: Danny Mitchell and Marshall.
3. The last time Stranraer had five different goalscorers in a league game away from Stair Park was in February 2008. Danny Mitchell scored in the opening 60 seconds against Elgin City and Gregory Tadé and Stuart McColm made it 3-0 before the break. Stephen McConalogue added another before Michael Mullen's last minute goal.
4. It is a bit more recent for the last five-star showing at Stair Park. That came against Dunfermline Athletic on February 28, 2015. Grant Gallagher's opener was cancelled out by Andy Geggan but Stranraer would be on top come the interval. Chris Aitken scored before former Dunfermline man Willie Gibson found the net. Jamie Longworth scored after the break and Jon McShane wrapped up the big win.
5. The last minute strike from Paul Woods was his fifth of the campaign – more than double his tally during his first spell with Stranraer. Strangely, four of his seven goals for the club have come against Albion Rovers.
How to watch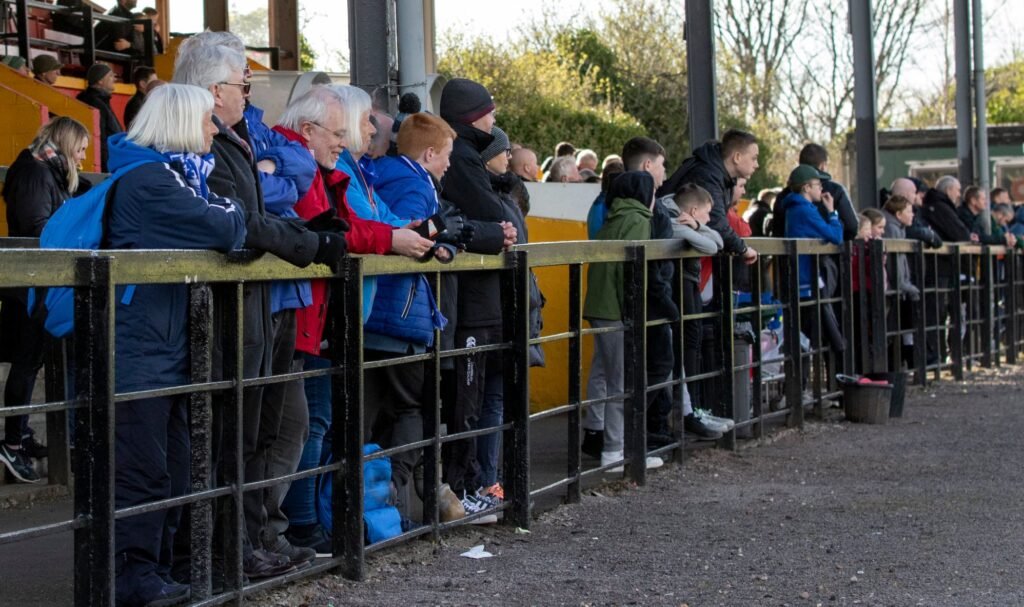 Standard admission prices apply at the gate for Saturday's contest.
If you're watching from home, you can follow all the action via our Stranraer FC LIVE streaming service, priced at £10.
Coverage features commentary from the dynamic duo of Laurence Nelson and Brian Martin, with 1080p HD picture quality, broadcast graphics and instant replays of key moments.
Photos: Bill McCandlish