Captain Grant Gallagher is keen for Stranraer to get off to a flyer as they bid to be among the teams challenging for promotion.
The Blues have endured slow starts in recent years but will be looking to come out of the blocks quickly when they welcome Annan Athletic this weekend.
Gallagher, in his second spell with the club, felt all was to play for in the absence of an obvious favourite for the League Two title, such as Kelty Hearts, Cove Rangers and Queen's Park in recent years.
He said: "I think without Kelty Hearts, Cove Rangers and Queen's Park in the league it might open it up a bit.
"I mean, as usual, I think it will be Stenhousemuir who will probably be the favourites because they seem to be the ones who have the money this season.
"They did last season but they did not probably do as well as they wanted to do.
"It has really, really opened it up this year so it is all to play for."
Annan will also be among the favourites for many people, having reached the play-offs last season and started impressively in the Premier Sports Cup.
The Galabankies were unbeaten against Jamie Hamill's side last season, including a 3-0 win on the second weekend of fixtures.
Thirty-one-year-old Gallagher said: "Last season, Annan was the opening home game and it did not go to plan.
"We did find it difficult at times against them and they are a good team to be fair.
"That's why they did go on to make the play-offs.
"You always want to get off to a flyer and be the team that other teams are trying to catch.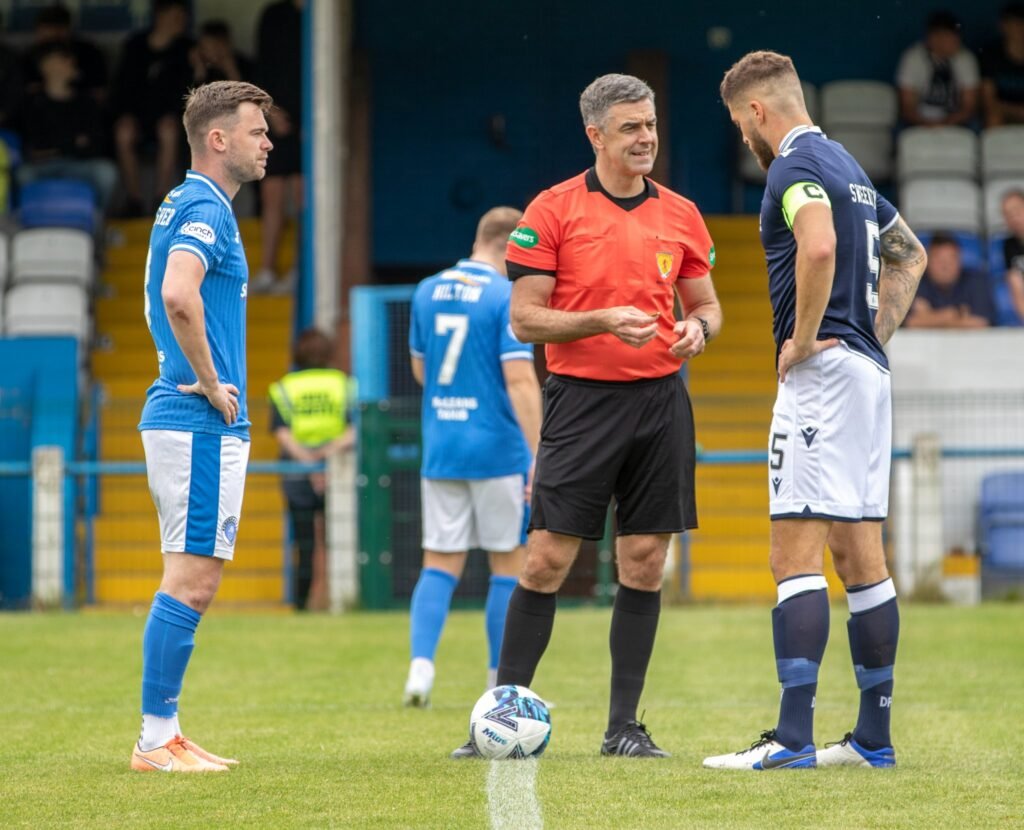 "You want to get to the top of the league as quickly as possible.
"If you do go on a run at any time in League Two, it seems to really, really help.
"Obviously, if you can do it at the start, it makes a massive difference.
"There have been past seasons where I have been at Stranraer and we have got off to a terrible start.
"It has taken us a long time to click and then we have gone on a run of games and that has seen us push right up the table.
"If we could do that right at the start, it would probably make things easier in terms of in the later stages of the season having to put a run together.
"I think if we could do it at the start it is going to help with the momentum towards the end."
There is also a personal incentive for the coming season for Ayrshire-based Gallagher.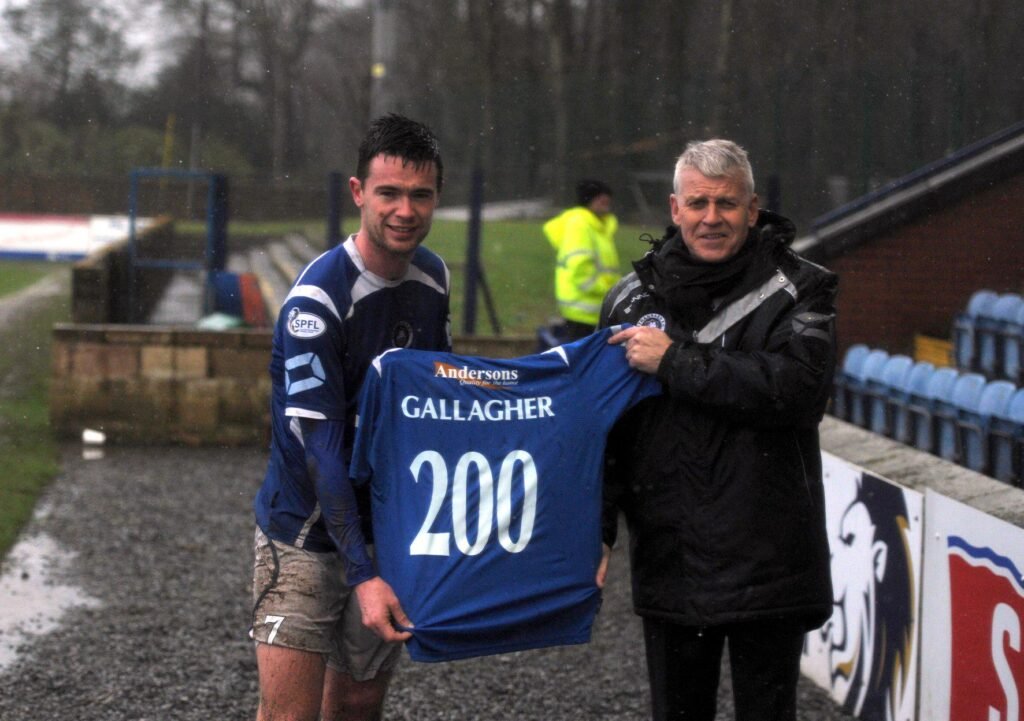 If, as expected, he is a regular in the Stranraer starting XI, he will be pushing towards 300 appearances for the club – a milestone player/coach Scott Robertson also has within his sights.
The former Dumbarton and Airdrie man was keen to reach the number but stressed he would prefer the team to be celebrating at the end of the campaign.
He said: "I would be delighted to get it but I would only like it if it is a season where all is going well for the team.
"Getting 300 appearances and things are not going so well would not be as enjoyable.
"Hopefully, it can be a season to remember in that way.
"Then, we can top it off with more of a team accolade than just me picking up 300 appearances for the club.
"It has certainly been enjoyable though."
Photos: Bill McCandlish, others