Striker Craig Malcolm is hoping for a remarkable hat-trick when he lines up against Dumbarton this weekend.
The frontman made a surprise return earlier this season to begin a third spell in a Stranraer shirt.
When he first left the club, in 2013, he found the net against Stenhousemuir in a 2-1 victory.
He repeated the trick four years later with a strike against East Fife in a 2-1 win.
Now, in what could be his last game for the Blues, he is determined "to try to get that goal I have been trying to get for the last three months!"
He said: "It's a great club, a great group of supporters and everybody down here is brilliant.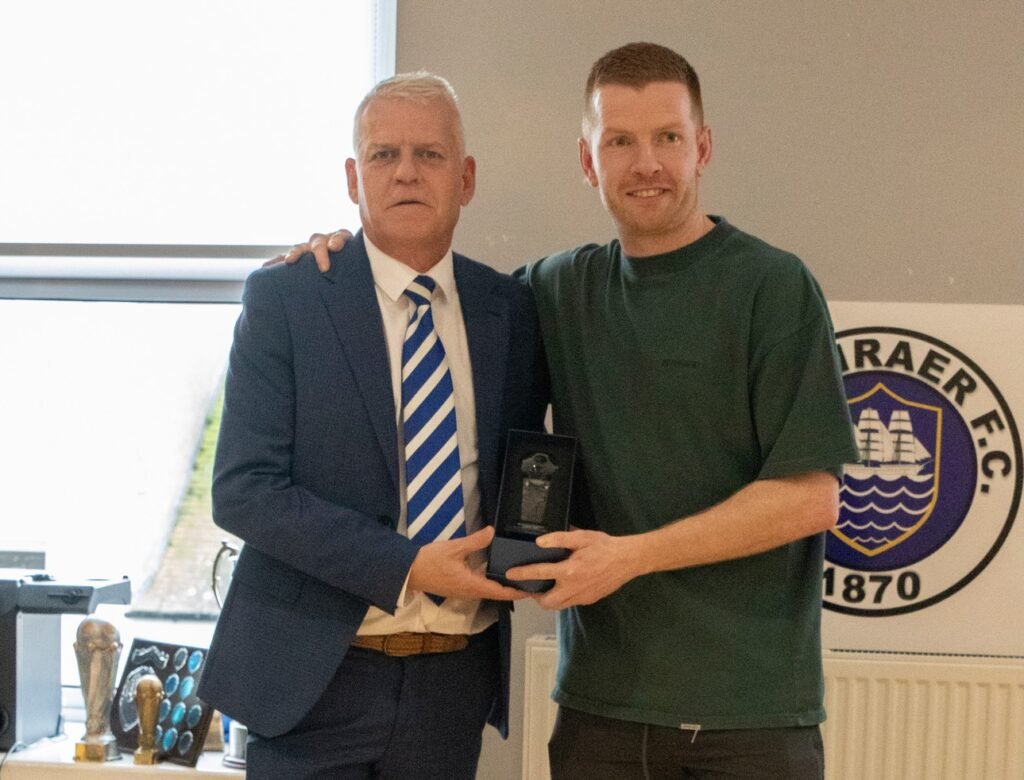 "I keep saying to them – there are a lot of young boys here – that it is a great group of boys and I hope that they can stick together and kick on next season.
"There is something special about the club.
"The proof is in the pudding.
"All these guys leave – Scott Agnew, Dean Hawkshaw, Scott Robertson, Grant Gallagher – and have come back.
"Paul Woods has done the same and you could name a dozen off the top of your head.
"It is because of the close bond we have got as a group of players, with the supporters and with the committee members and guys like yourselves.
"You don't get it at other clubs."
The frontman, who turns 37 at the end of the year, was unsure what the future holds beyond 5pm on Saturday.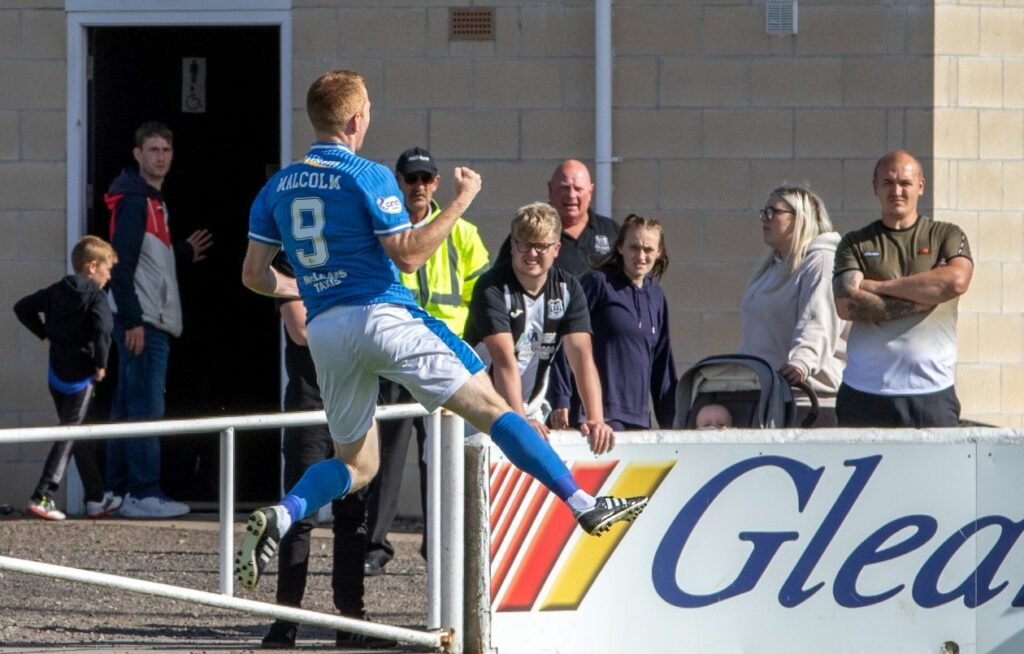 New manager Scott Agnew is yet to name an assistant manager and has used the experienced head of Malcolm as a sounding board on the way to victories over Elgin City and Stenhousemuir.
Malcolm told the club website he had not thought too much about being involved in a coaching capacity but praised his former team-mate and now manager.
He said: "He has been great.
"He has come in here and he has got an idea of how he wants things done.
"The boys have responded, the boys have got a wee lift, and I think they like the ideas that the manager has shown.
"He is very specific in what he wants to do and I think a lot of young boys in the team will thrive off it.
"Hopefully, we can get them signed up for next year and he can take them to that next level that they have the potential of going to."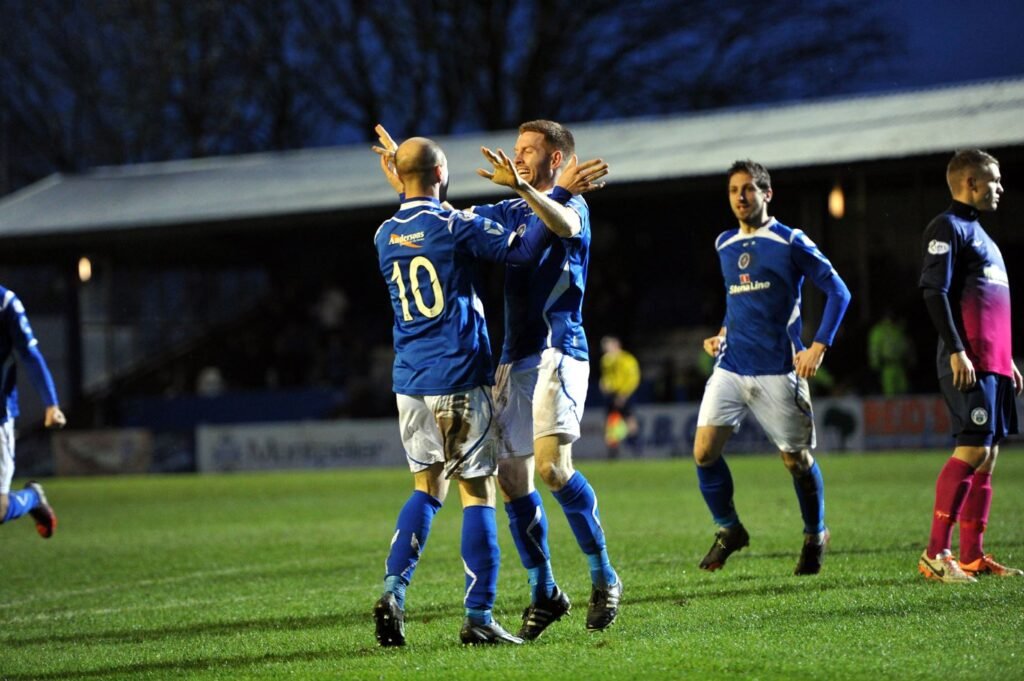 Malcolm was an unused substitute last weekend against Stenhousemuir as strikes from Matty Grant and Finn Ecrepont secured the club's place in the Scottish Professional Football League for next season.
He said: "It was brilliant today.
"I'm delighted for the gaffer as well.
"He came in last week and gets the reaction and I think it was important for us but him as well that we kicked on.
"It was a different type of game and a different type of win but I am sure he will be just as delighted with that dig deep mentality as he was with last week's performance."
Last meeting
Stranraer 0-2 Dumbarton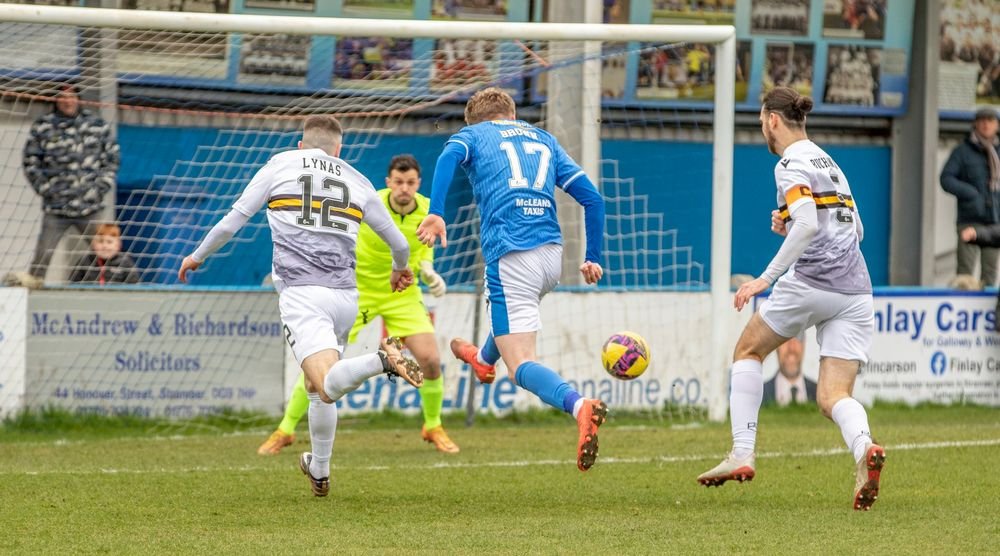 Goals either side of the half time interval gave Dumbarton all three points at Stair Park.
The two strikes came after the Blues came within a whisker of opening the scoring. Luke Watt managed to get a shot away from the edge of the box and Brett Long was just a spectator as it came back off the crossbar.
It was a set piece at the other end that proved Stranraer's undoing as Ross MacLean swept home. Aaron Brown came close to scoring before the break but another corner, this time converted by Gregor Buchanan, put the game out of reach.
Stranraer: Connelly, Robertson, Ross, Watt, McIntosh, Brady, Gallagher, Ngandu, Brown (Forrest 71), Grant (Walker 64), Hilton (Duffy 46).
Not used: Girvan, Ecrepont and O'Connor.
Dumbarton: Long, Buchanan, Lynas (McNiff 87), Grant, Wylde (Lynch 87), Orsi, McKee, Gray (Vata 87), Blair, MacLean (Love 75), McLean (Byrne 70).
Not used: Broun
Last five meetings
Stranraer 0 Dumbarton 2 (MacLean and Buchanan) at Stair Park on March 4, 2023
Dumbarton 2 Stranraer 0 (Buchanan and Garrity) at Dumbarton Football Club Stadium on November 5, 2022
Stranraer 3 Dumbarton 2 (Hilton, Grant and Woods (Pen); McNiff and McKee (Pen)) at Stair Park on September 20, 2022
Dumbarton 1 Stranraer 0 (Wilson) at Dumbarton Football Club Stadium on May 11, 2021
Stranraer 0 Dumbarton 0 at Stair Park on May 8, 2021
Last five games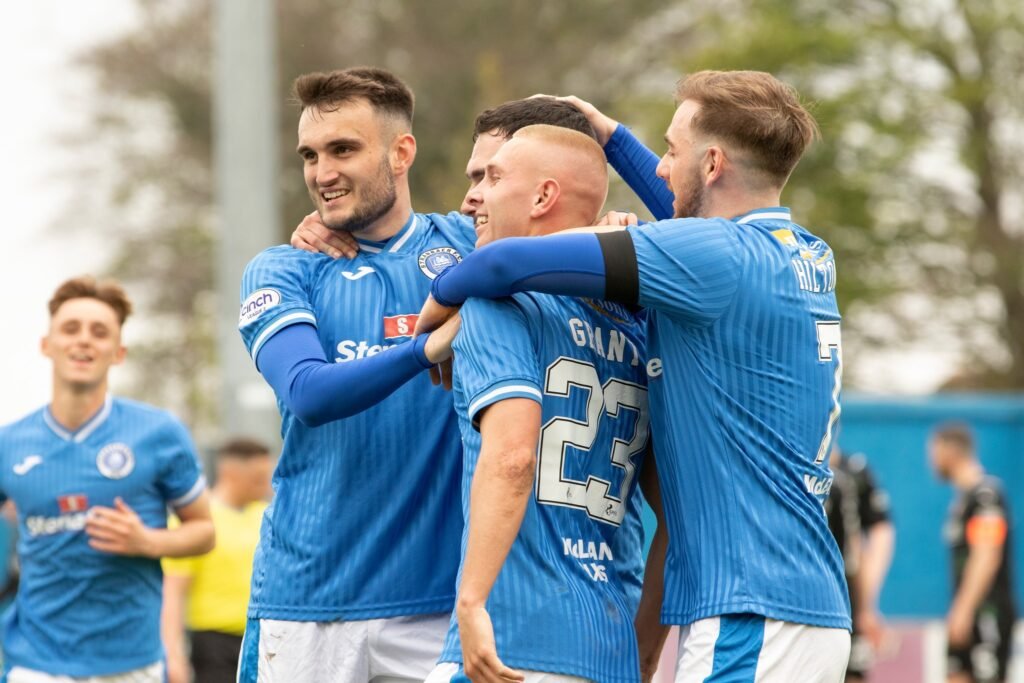 Stranraer
WIN v Stenhousemuir (H): 2-0 (Grant and Ecrepont)
WIN v Elgin City (H): 3-1 (Forrest, Grant and Walker)
LOSS v East Fife (A): 8-0
DRAW v Forfar Athletic (H): 0-0
LOSS v Bonnyrigg Rose (A): 1-0
Dumbarton
LOSS v Elgin City (A): 1-0
WIN v East Fife (H): 1-0 (McNiff)
DRAW v Stirling Albion (H): 0-0
WIN v Bonnyrigg Rose (A): 0-2 (Byrne and McLean)
LOSS v Annan Athletic (A); 3-1 (Wilson)
Last time out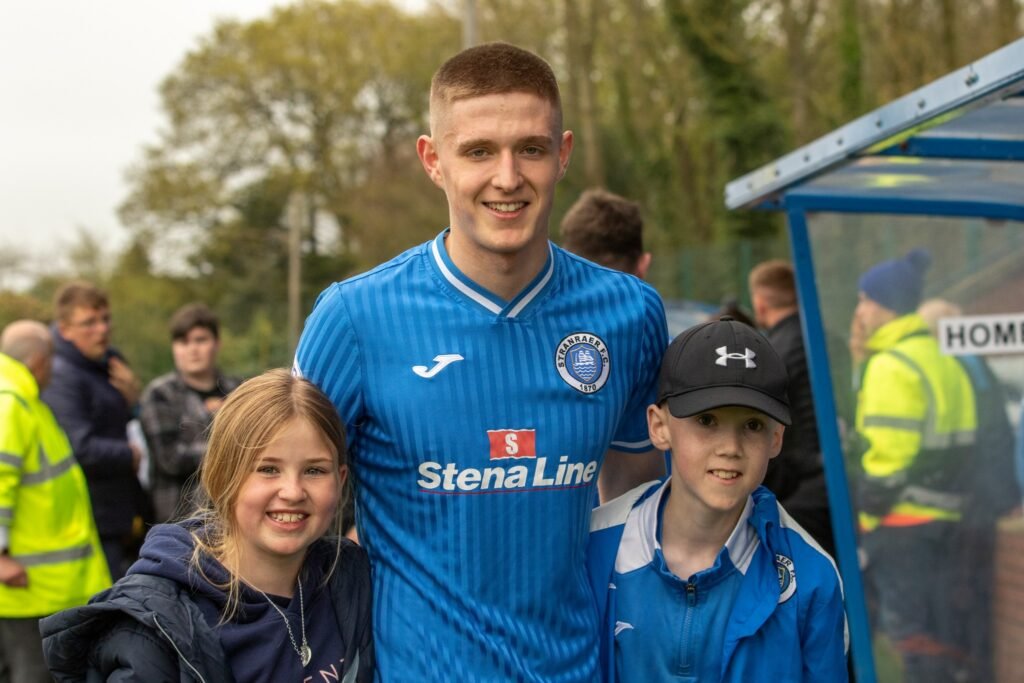 Stranraer
Lineup v Stenhousemuir: Scullion, Ross, Ecrepont, Watt, McIntosh, Brady (Robertson 80), Gallagher, Forrest (Hawkshaw 74), Grant, Hilton (Mitchell 86), Walker.
Not used: Malcolm and Downie.
Dumbarton
Lineup v Elgin City: Broun, Buchanan, Lynas (Lynch 71), Grant, McNiff (Wylde 71), Carswell, Orsi, Wilson (McKee 62), Love, Blair (Gray 62), Byrne (McLean 62).
Not used: Vata and Long.
Five facts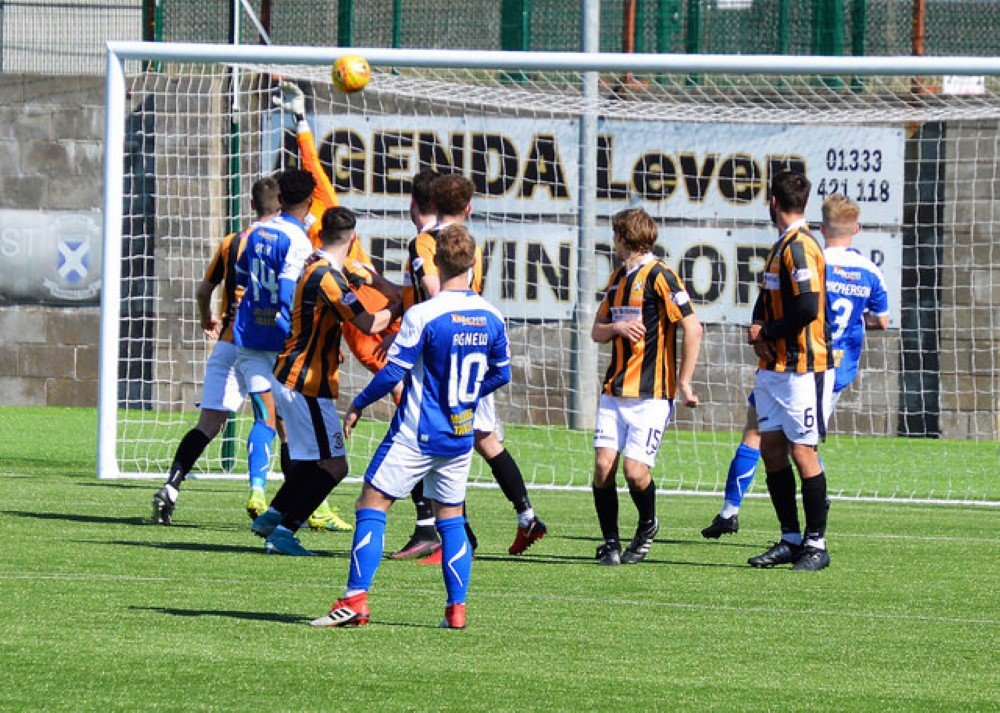 1. Stranraer end the league season away from home for the first time since 2018. On that occasion, the Blues made the trip to East Fife and won 3-2. The visitors had actually led 3-0 with a certain Scott Agnew opening the scoring before a Grant Anderson double. Craig Watson and Jonathan Page ensured a nervy finish but Stranraer held on. The visiting team that day was: Currie, Robertson, McGowan, Hamill, MacPherson, Neill, Hawkshaw (Dykes 85), Agnew, Anderson, Okoh (Scott 75), Turner (Elliott 70). Not used: Barron, Gray, Baxter and McLaren.
2. December 2018 was the last time the Blues enjoyed victory in Dumbarton. On that occasion, a goal from Kyle Turner midway through the second half proved the difference.
3. Stranraer boss Scott Agnew previously lined up for Dumbarton while Dumbarton manager Stevie Farrell previously played for Stranraer.
4. Happy birthday to former Stranraer striker Danny Stoney, who enjoyed three spells with the Blues. The frontman, who turns 27 today, initially joined on loan from Rangers – scoring his first senior goal in a 5-0 thumping of Peterhead. He then appeared as a trialist under Brian Reid before joining the club when Stevie Farrell was manager. His final goal for the club secured the Blues a point away to Forfar.
5. Stranraer won on their first-ever trip to the Dumbarton Football Club Stadium back in 2001. Goals from Paul Walker and Ian Harty gave Stranraer victory in the Scottish Cup.
Photos: MadMac Photography, Bill McCandlish