Tomorrow's contest with Albion Rovers is just another game for Stranraer man Joe Moore.
The talented midfielder spent part of last season on loan at the Coatbridge side and played under Brian Reid.
Cliftonhill was also the venue for Moore to score his first-ever senior goal; a last minute strike to seal a 3-1 win over promotion-chasing Elgin City.
Despite those fond memories, Moore stressed he did not see it as different to any other game in a blue shirt.
He said: "It is just the same as any other week, to be honest."
"I don't see Albion Rovers different from anyone else."
"You go into the game like it is any other game."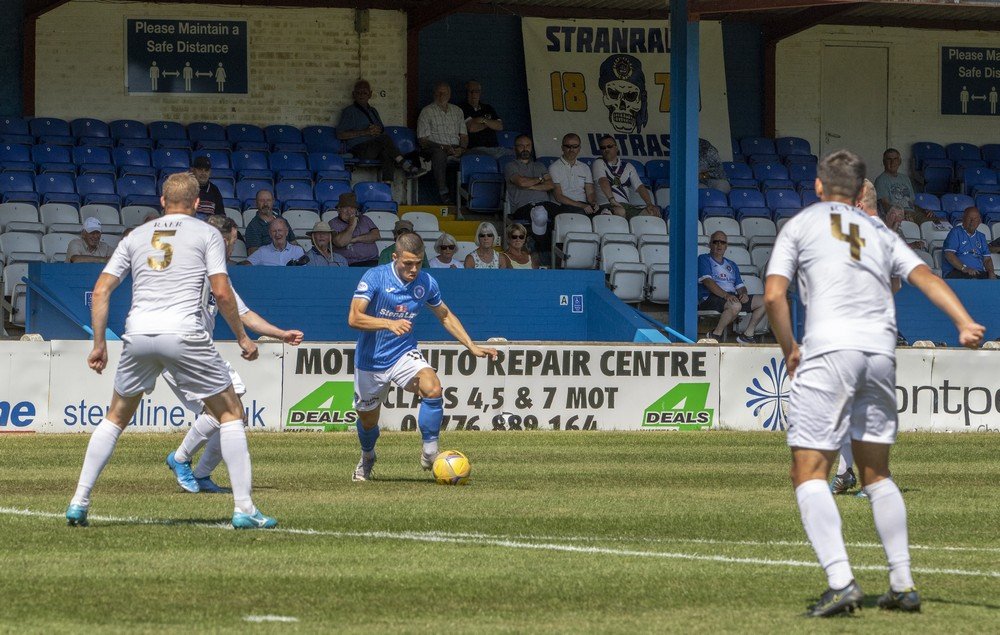 "We've been up and down at times but we are playing well."
"We need to make sure we continue that, we need to make sure we keep playing well and then the results will come our way."
The 20-year-old joined Stranraer in the summer after leaving Airdrie.
However, he is no stranger to Stair Park having made his debut for former Stranraer boss Reid's team last season during the memorable League Cup clash.
The scores were 2-2 after 90 minutes but it was the visitors who emerged victorious, winning 15-14 on penalties.
Moore had been substituted before the spot kicks but said: "It was quite entertaining, to be honest!"
"I can't remember how many penalties there were; I think there were 29 or 30."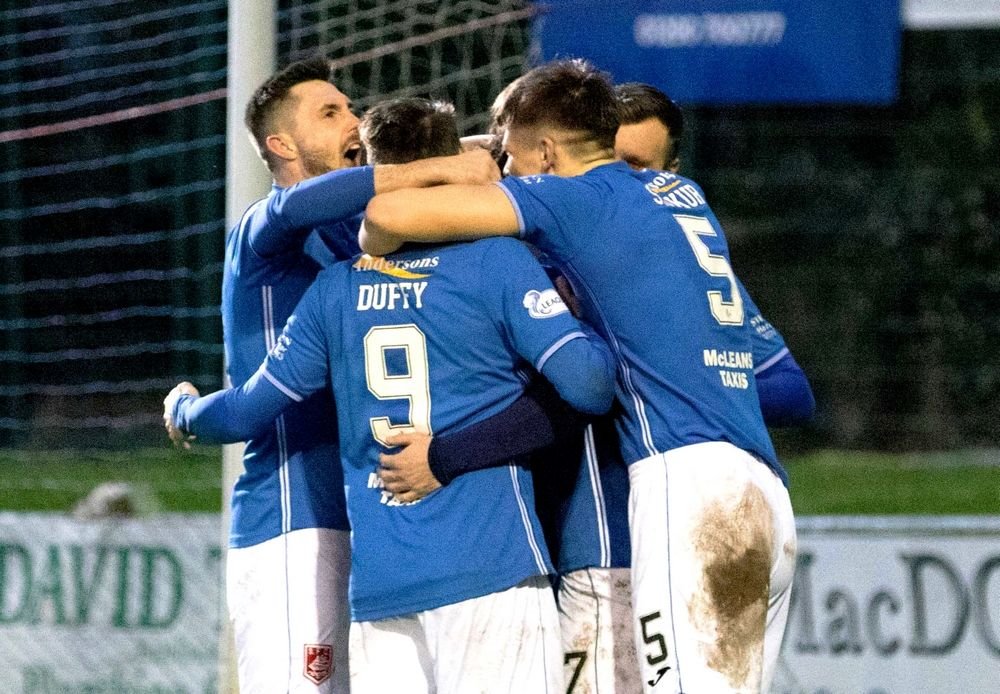 "To be honest, I was just thinking hurry up and finish this because I want to get up the road."
"It got to the point where it was about 8-8 and we were just laughing."
"If I had been on the park, I would have been putting myself forward for a penalty, of course."
Moore, who was part of the Hibs youth system, was an unused substitute during last weekend's narrow defeat to Kelty Hearts.
The league leaders are yet to taste defeat in League Two but Stranraer ran them close.
Moore said: "We matched them all game."
"We were really unlucky not to come away from the game with even a point."
Last meeting
Albion Rovers 0-2 Stranraer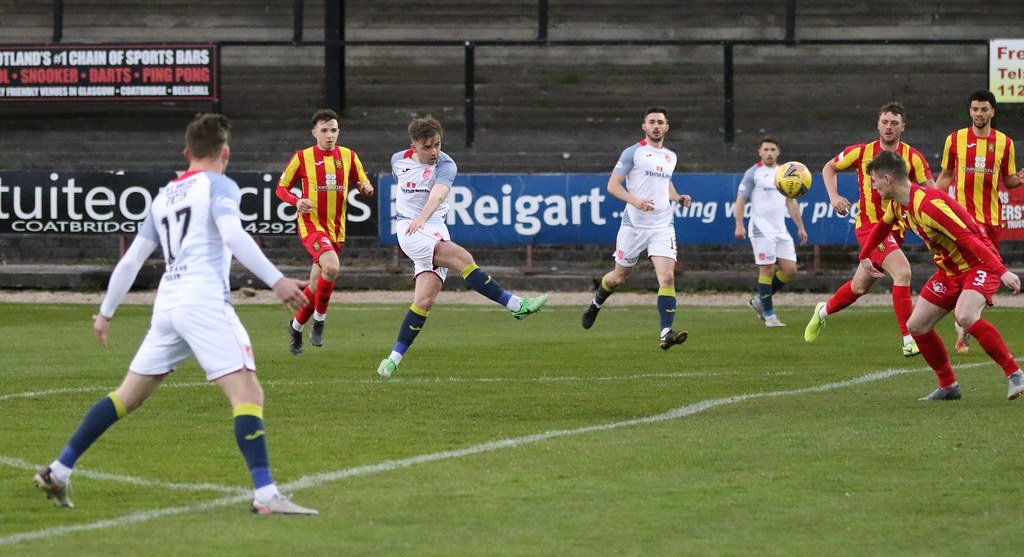 James Hilton had already been denied by goalkeeper Harry Stone before he finally opened the scoring at Cliftonhill in April.
The midfielder collected Kieran Millar's ball into the box and then fired beyond the home number one.
That goal came two minutes before the half time interval and Stranraer fans would need to wait until six minutes from the end for the second goal. Joao Victoria had only been on the pitch for eight minutes against his former side when got on the end of a low ball into the box to bundle home from close range.
Albion Rovers: Stone, Lynas, Sideserf, Robinson, McGowan, Kidd (Ecrepont 76), Wilson (Jamieson 76), McKernon (Leslie 54), Wilson, Aitken, Stevenson (Doherty 30).
Not used: Moran, Kouame, Dolan, Baker and Henry.
Stranraer: Fleming, Robertson, Sonkur, Hamill, McManus, Hilton (Yates 73), Gallagher, Stirling (Victoria 76), Millar (Elliott 87), Paton (Duffy 87), Orr (Josh Walker 87).
Not used: Devitt, Taylor and Jamie Walker.
Last five meetings
Albion Rovers 0 Stranraer 2 (Hilton and Victoria) at Cliftonhill on April 20, 2021
Stranraer 4 Albion Rovers 0 (Paton, Orr, Duffy and Elliott) at Stair Park on December 19, 2020
Stranraer 2 Albion Rovers 2 (Albion Rovers win 15-14 on penalties) (Sonkur and Paton; Jamieson and Fotheringham) at Stair Park on October 13, 2020
Stranraer 2 Albion Rovers 3 (Turner x2; Fisher, Hester and McLeish) at Stair Park on March 10, 2018
Albion Rovers 1 Stranraer 3 (Reid; Beith x2 and Robertson) at Cliftonhill on January 27, 2018
Last five games
Stranraer
LOSS v Kelty Hearts (A): 1-0
WIN v Stenhousemuir (H): 2-0 (Yates and Watson)
LOSS v Edinburgh City (H): 0-1
LOSS v Partick Thistle (H): 0-2
WIN v Cowdenbeath (A): 1-2 (Rennie and Gallagher)
Albion Rovers
LOSS v Forfar Athletic (A): 3-1 (Trialist)
LOSS v Kelty Hearts (H): 0-3
WIN v Cowdenbeath (H): 2-1 (Wright and Doherty)
WIN v St Mirren U-20s (H): 6-0 (Own goal; Doherty x4 (Pen x1) and Dolan)
LOSS v Stirling Albion (A): 2-1 (Reilly)
Last time out
Stranraer
Lineup v Kelty Hearts: Scullion, Robertson, Burns, Sonkur, Ross, Brady (Irving 88), Gallagher, Woods (Walker 64), Smith, Watson (Muir 76), Yates (Ngoy 75).
Not used: Ellis, Langan, Moore and Rennie.
Albion Rovers
Lineup v Forfar Athletic: Binnie, Lynas, Robinson, El-Zubaidi, Fagan, McKernon, Leslie, Wilson, Roberts (Trialist 73), Doherty (Dolan 73), Wright (Wilson 46).
Not used: Fernie, McGowan, Sweeney, McVey and Smith.
Admission
We are delighted to confirm the return of live streaming for Saturday's home game.
Pay per view passes are available now priced at £10, with commentary provided by the It's No Easy podcast team.
Fixtures will continue to be selected for live coverage as and when availability allows.
Sadly for our friends south of the border, SPFL clubs are now unable to offer live coverage to viewers in England due to the Scottish FA's obligation to comply with UEFA Article 48.
This limits the hours we can broadcast to supporters in England, and as a result, we have been required to implement a system blocking anyone using a device identified as being in England from accessing this content.
Entry on Saturday is on a pay at the gate basis for home and away fans, with regular admission prices in place.
We hope you enjoy the game.
Photos: Bill McCandlish