Scott Robertson is hoping his side make up for lost time and get back to winning ways on Saturday.
Football was sidelined last weekend following the death of Her Majesty The Queen.
That meant Stranraer have had to wait an extra week to get the defeat to Stenhousemuir out of their systems.
Robertson said: "There is nothing worse than not playing.
"Even when you are winning and then a game has been called off, as footballers you want to play all the time.
"It is frustrating if you are winning and it is frustrating if you are losing."
The defeat at Ochilview means Stranraer have still only won one game this season.
And while many will consider the Blues unfortunate to have not taken full points in some games, they were off form in that encounter with Stenhousemuir.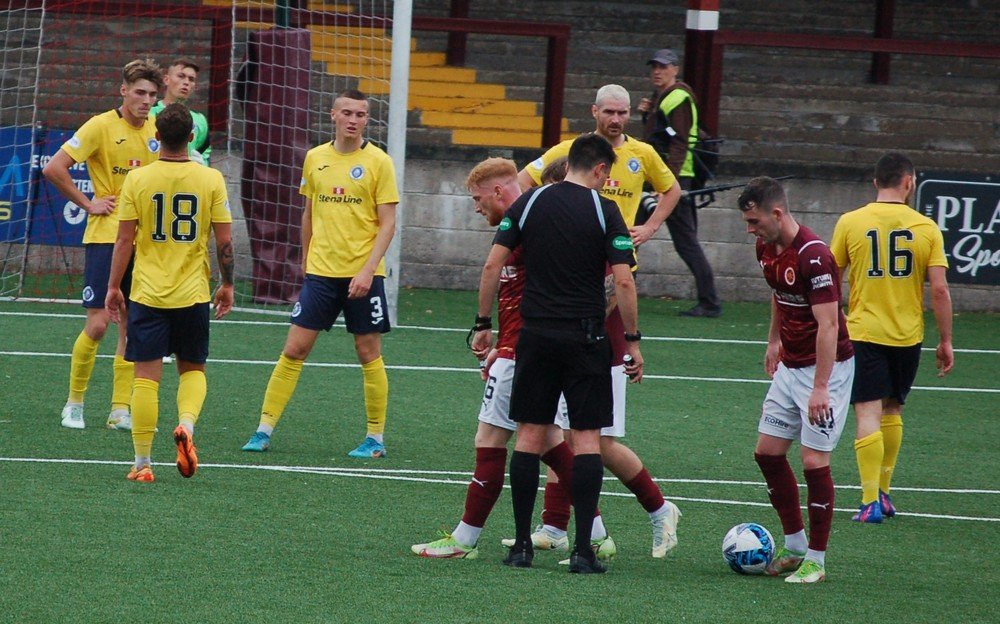 Robertson was in no mood for hard luck stories and the possibility that the team had deserved more points.
He said: "We could have, we should have but we didn't.
"If we had not missed our first three penalties in the play-offs in 2016, then we could have been in the Championship.
"That's the way football is and there is no point in pondering over things.
"That's not being negative, that's being honest and football is hard at times.
"Sometimes you don't get what you deserve and sometimes you get what you don't deserve.
"Over the course of the season, generally, it evens itself out but we need to make sure that we don't let performance levels drop to the level they did at Stenhousemuir.
"The Annan game was absolutely outstanding so we have got it in our locker to play at that level.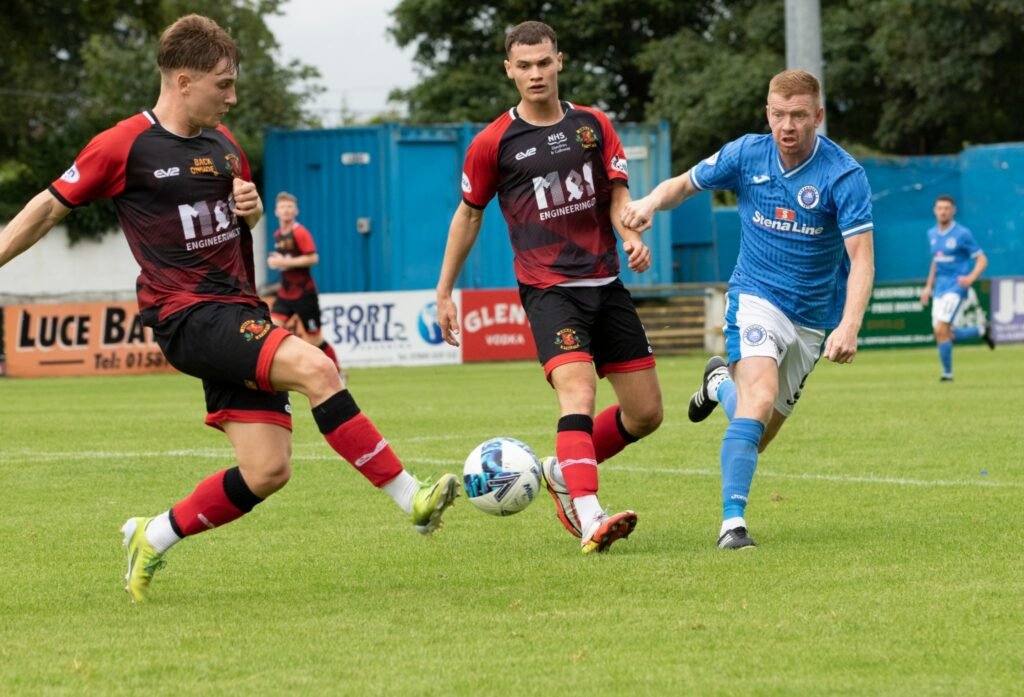 "There is nobody that can tell us we cannot play – we have got that in the locker."
The postponement of Dumbarton's visit last weekend – now scheduled for Tuesday night – means Luke Watt and Matty Grant remain suspended.
However, the delay has allowed Craig Ross to regain full fitness and Sean McIntosh, who has not played since the last game of last season, to come into contention.
Robertson said: "Sean has been back training.
"It has given him an extra week of training to get back closer to full fitness."
Robertson made his 300th appearance for Stranraer after stepping off the bench last time out.
Unfortunately, he was not able to mark the milestone appearance with the desired result.
The Blues were 3-0 down after 36 minutes thanks to goals from Willie Sewell, Nicky Jamieson and Sean Crighton.
James Hilton pulled one back after the break but the visitors had given themselves far too much to do.
Robertson said: "It's been a longer time coming than I hoped it would be.
"It is something I was looking to get to.
"I probably did not ever think I would get here but when I came back to the club I was maybe at 200.
"Then, getting to 250, getting older, I was probably not thinking of getting to 300, until I got close to it.
"Since then, you just want to get to it.
"It's a pretty decent achievement for any player for any team."
Stirling Albion 1-0 Stranraer
Stirling were undefeated against Stranraer last season but they almost fell behind early doors.
Sean Burns was not prolific in his spell with the Blues but almost made it three goals in three games only for his half volley to be cleared off the line.
The visitors had plenty of chances in the first half and Tommy Muir should have done better than to lift his effort over the bar from just outside the six-yard box.
However, Stirling almost took the lead in spectacular fashion when Kurtis Roberts smashed a stunning volley on goal, which Luke Scullion collected at the second attempt.
The only goal of the game came when the Stranraer defence failed to deal with an Akeel Francis cross and Aaron Dunsmore smashed home.
Stirling Albion: Currie, McGeachie, Hancock, Cummins, McGregor (McNiff 10), Banner, Dunsmore, Roberts, Leitch, Moore, Francis.
Not used: Creaney, Grant, Flanagan, Paterson and Law.
Stranraer: Scullion, Burns, Sonkur, Ross, McIntosh, Brady, Woods (Yates 71), Hawkshaw (Smith 79), Hilton (Walker 70), Muir (Mullen 79), Watson.
Not used: Ellis and Baker.
Last five meetings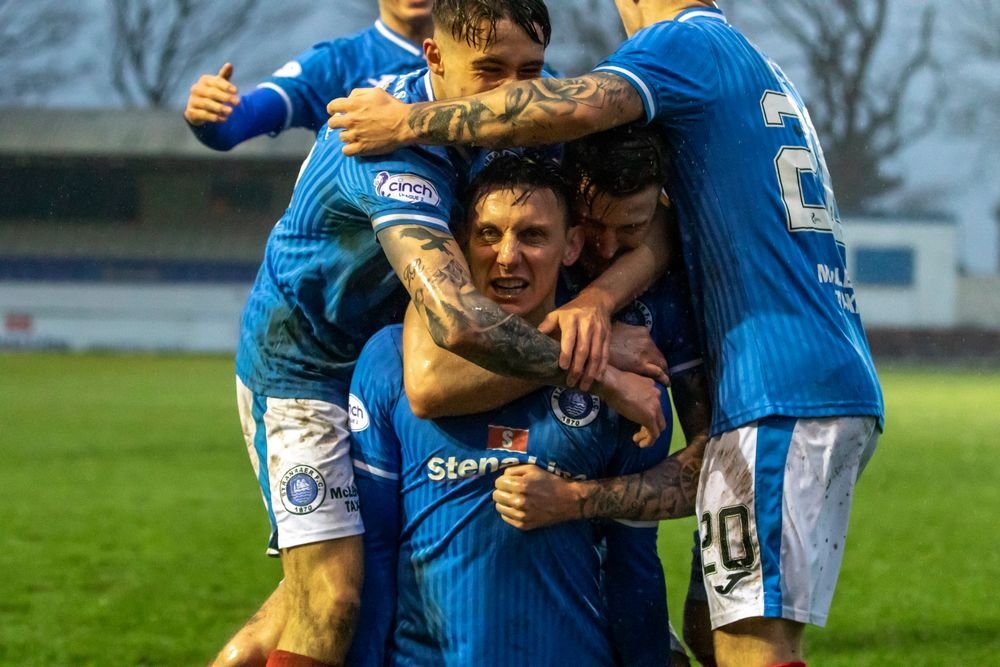 Stirling Albion 1 Stranraer 0 (Dunsmore) at Forthbank Stadium on March 26, 2022
Stranraer 3 Stirling Albion 3 (Muir, Duffy and Yates (Pen); Leitch, Moore and Cummins) at Stair Park on January 15, 2022
Stirling Albion 1 Stranraer 1 (Cummins; Yates) at Forthbank Stadium on October 16, 2021
Stranraer 0 Stirling Albion 3 (Mackin, Grant and McGeachie) at Stair Park on August 21, 2021
Stirling Albion 2 Stranraer 2 (McGeachie and Byrne; Own goal and Duffy) at Forthbank Stadium on May 1, 2021
Last five games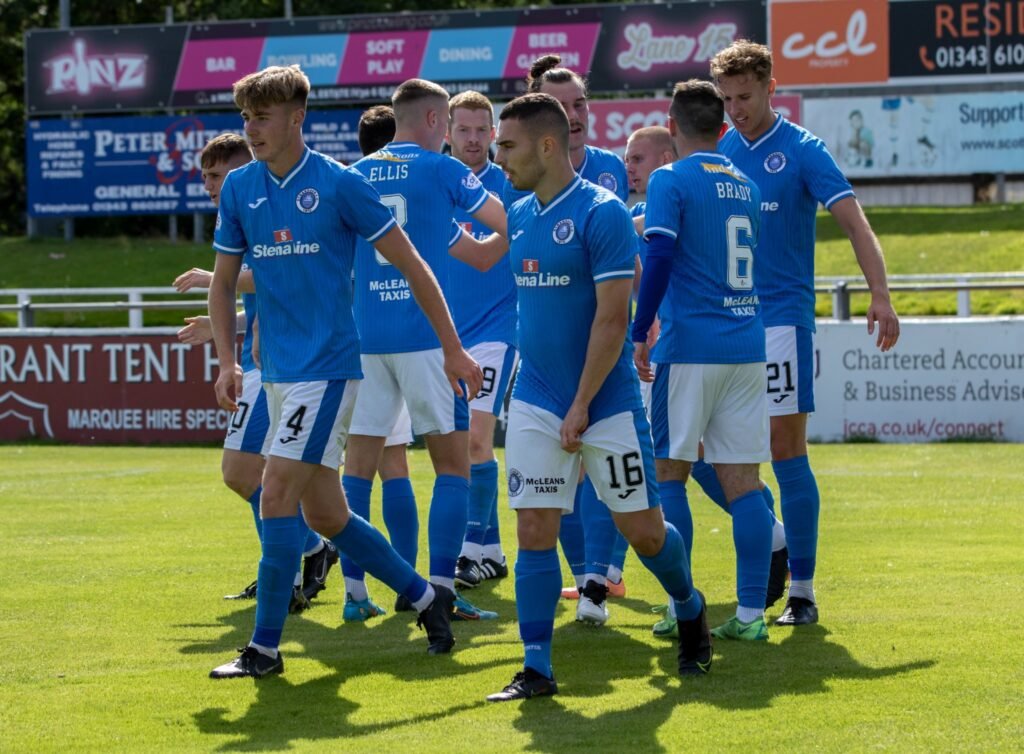 Stranraer
LOSS v Stenhousemuir (A): 3-1 (Hilton)
DRAW v East Fife (H): 2-2 (Woods and Watt)
LOSS v FC Edinburgh (A): 3-2 (Walker and Watt)
DRAW v Elgin City (A): 2-2 (Brady and Malcolm)
DRAW v Bonnyrigg Rose (H): 2-2 (Own goal and Walker)
Stirling Albion
DRAW v Albion Rovers (H): 1-1 (Banner)
LOSS v Bonnyrigg Rose (A): 1-0
DRAW v Brechin City (A): 1-1 (Brechin City win 5-4 on penalties) (Carrick)
WIN v Annan Athletic (A): 1-2 (Cummins and Denholm)
WIN v Stenhousemuir (H): 3-0 (Carrick x2 and Thomson)
Last time out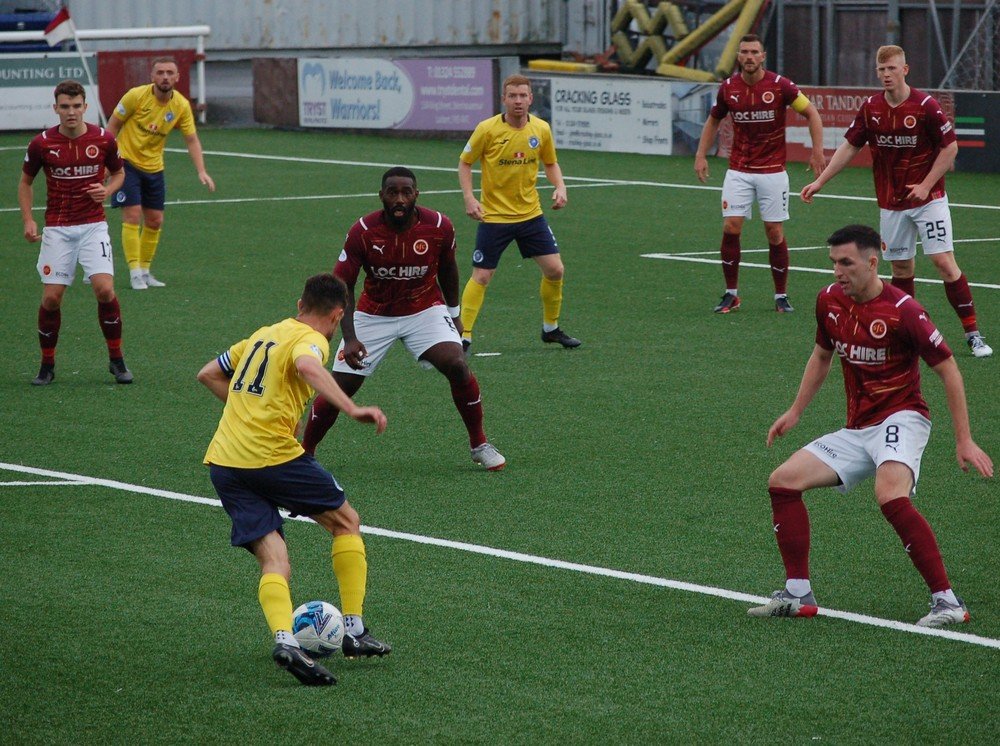 Stranraer
Lineup v Stenhousemuir: Scullion, Ellis, Girvan, Dunn (Duffy 78), Brady (Hilton 37), Walker (Robertson 37), Woods (Hawkshaw 76), Forrest, McLean, Malcolm, Grant.
Not used: O'Connor.
Stirling Albion
Lineup v Albion Rovers: Currie, Clark, McLean, McGregor, Cummins, Banner, Leitch, Moore (Dunsmore 66), Fotheringham (Denholm 85), Carrick, Thomson.
Not used: McGeachie, Davidson, Burns and Law.
Five facts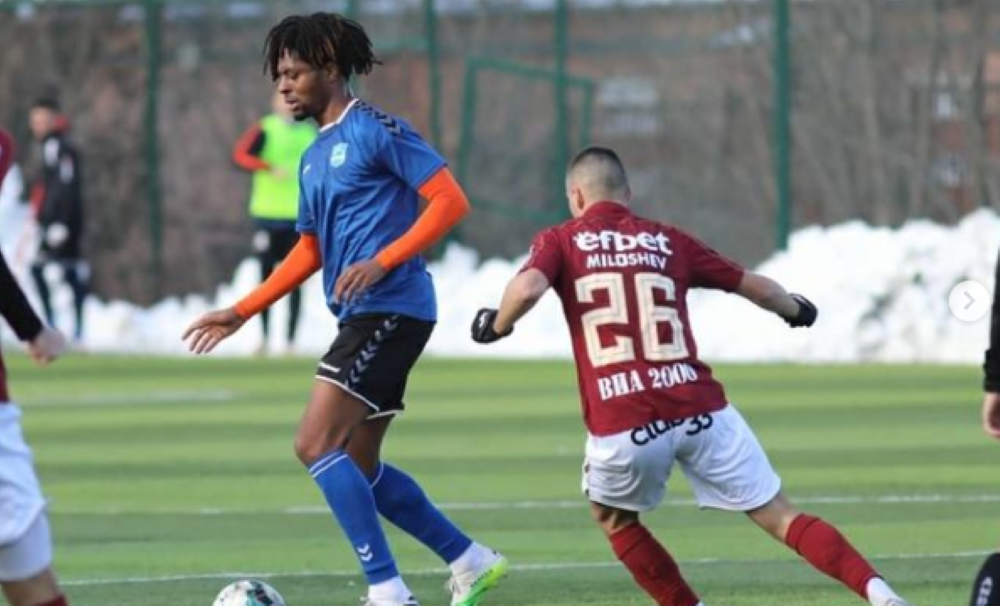 1. Two Stranraer players will be hoping for an early birthday present at Forthbank Stadium. Ikechi Eze turns 26 on Sunday while Paul Woods is a decade older.
2. On a similar note, Sunday marks the birthday of Christian Nadé. The Frenchman, who turns 38, scored twice for the Blues, including on his debut against Annan Athletic in 2016.
3. Former Stranraer man Adam Cummins scored six goals for the Blues in 84 games. The defender has kept that rhythm going and is halfway to matching that tally for Stirling in 44 appearances. Two of his Stirling goals have come against Stranraer.
4. The last time the two sides met at Forthbank Stadium in September it finished 2-0 to the hosts. Graeme Donald and Charlie King scored the first half goals on that day in September 2000. The Stranraer team that day was: McGeown, Paterson, Wright, Knox, Johnstone, George, Blair (McMillan 67), Bryce, Harty, Geraghty (Blaikie 77), Walker (Edgar 82). Not used: Hughes and O'Neil.
5. Victories for Stranraer at Forthbank Stadium have tended to be by a single goal. You need to go back more than 15 years for a 2-0 win. Michael Moore and future Stirling striker Michael Mullen found the target.
Photos: Bill McCandlish, James Verity