It is quite simple: the winners of Stirling Albion versus Stranraer will be in the promotion play-offs.
Just a point separates Stranraer in fifth from their hosts in fourth and it promises to be a nerve-wracking day at Forthbank.
Speaking on Friday evening, Stranraer boss Stevie Farrell was looking forward to the contest as the top five continue to play one another before it is narrowed down to the play-offs.
He said: "It is really an exciting format.
"It brings a wee bit of pressure, it brings a bit of edge to the games and tomorrow (Saturday) is a brilliant game to look forward to.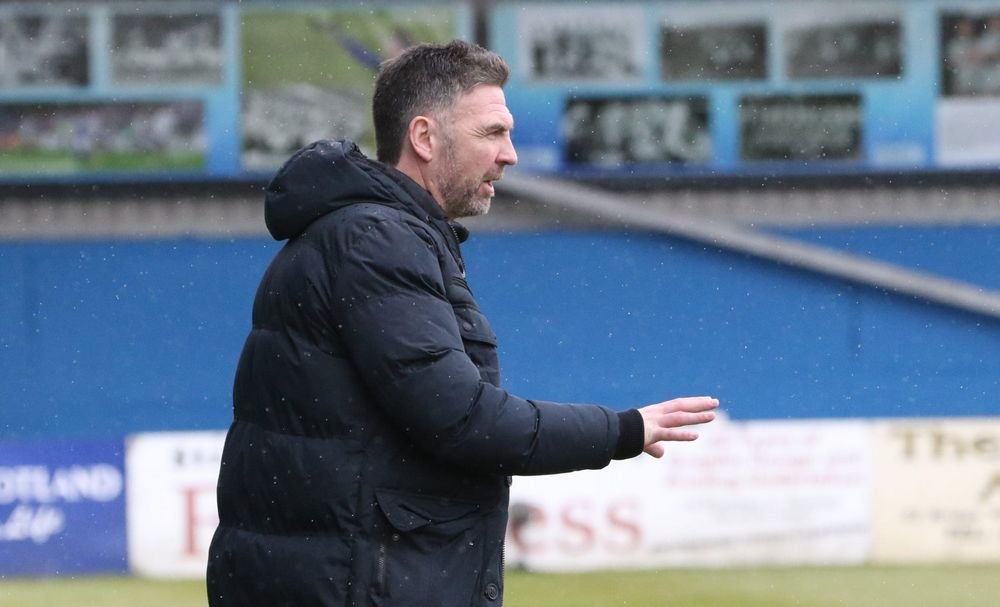 "We should absolutely be looking forward to that.
"I know the lads came into training on Thursday and were really good.
"We are really looking forward to the game and if we go and win the game we know we are in the play-offs."
The manager paid tribute to the efforts of Stranraer and Stirling, as well as their rivals for the play-offs, Edinburgh City and Elgin City.
All four have battled away throughout the season in a bid to secure a play-off position and the chance to reach League One.
The Blues make the trip to Forthbank without six first team players.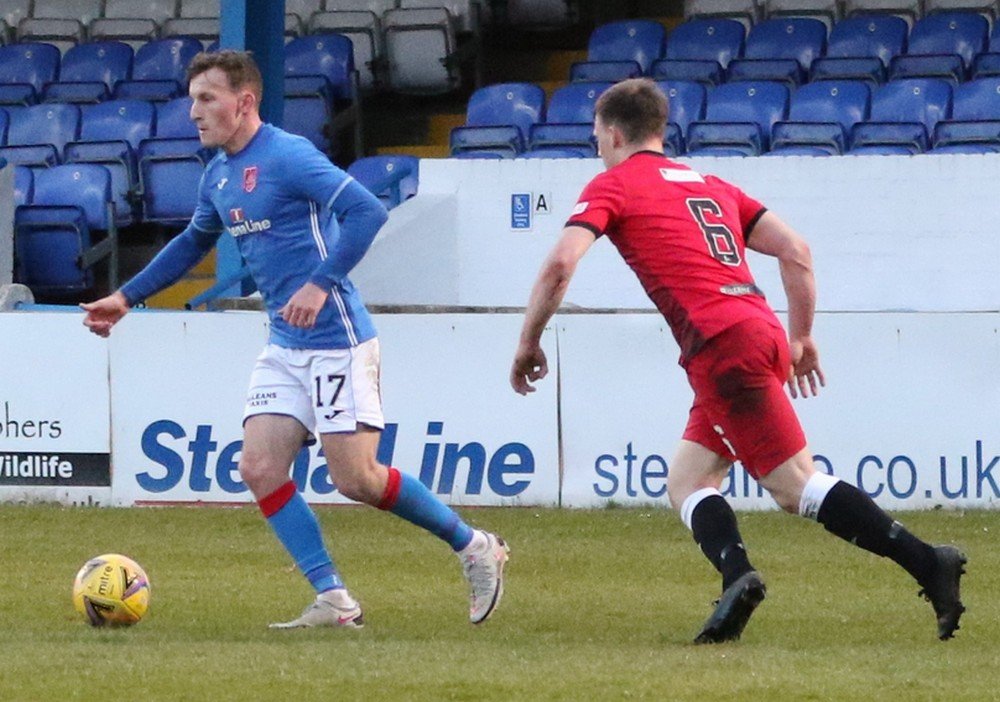 Ruari Paton – sent off against Elgin City – and Joao Victoria – sent off against Queen's Park – both sit out the contest through suspension.
Meanwhile, Lewis McIntyre, Grant Gallagher and Adam Cummins have been joined on the sidelines by Matty Yates.
The young striker was injured during the 4-1 defeat to Elgin City on Tuesday night.
Farrell pulled no punches and said the team got exactly what they deserved.
He said: "There's no excuses.
"Elgin were better than us on the night and thoroughly deserved their win.
"The lads came in on Thursday night to training and I did not need to have that long a conversation with the lads.
"They know they let themselves down and they are determined to put it right over the next two games."
Last meeting
Stirling Albion 0-1 Stranraer
13 April 2021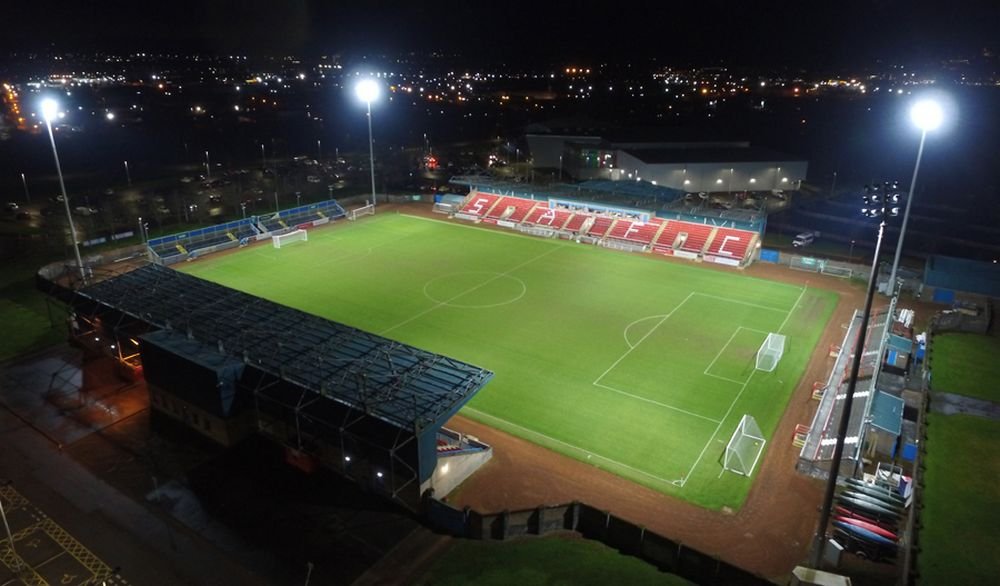 It was just a few weeks ago that Stranraer and Stirling Albion locked horns at Forthbank.
Stevie Farrell made five changes from the side that lost at home to Edinburgh City, with Ruari Paton, Ayrton Sonkur, Connor McManus, James Hilton and Darryl Duffy all coming into the team.
The scores were blank at half time before Stranraer found the only goal of the game. Duffy played the ball through to Andy Stirling and he kept his cool to slot it home. Jordan McGregor was then sent off late on for the hosts.
Stirling Albion: Currie, McGeachie (Allan 78), Eadie, Banner, McGregor, K Roberts, Wilson (Bikey 69), Kirkpatrick (Leitch 58), S Roberts (Heaver 59), Byrne (Moore 58), Mackin.
Not used: Hamilton, Meggatt, Docherty and Binnie.
Stranraer: Fleming, Robertson, Burns, Cummins, Sonkur, McManus, Hilton, Stirling, Millar, Duffy (Orr 68), Paton (Elliott 88).
Not used: Devitt, Hamill, Yates, Taylor, Victoria, Josh Walker and Jamie Walker.
Last five meetings
Stirling Albion 0 Stranraer 1 (Stirling) at Forthbank Stadium on April 13, 2021
Stranraer 2 Stirling Albion 2 (Orr and Duffy; Ryan (Pen) and Own Goal) at Stair Park on December 5, 2020
Stirling Albion 0 Stranraer 1 (Gibson) at Forthbank Stadium on March 17, 2015
Stranraer 1 Stirling Albion 0 (McKeown) at Stair Park on January 31, 2015
Stirling Albion 1 Stranraer 1 (Johnston; Bell) at Forthbank Stadium on November 15, 2014
Last five games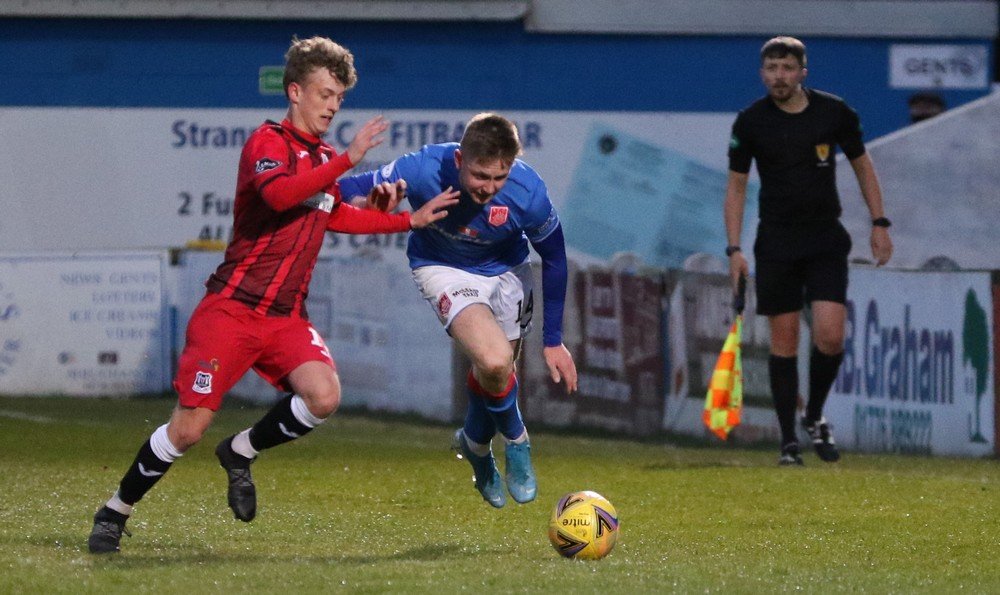 Stranraer
LOSS v Elgin City (H): 1-4 (Elliott)
WIN v Queen's Park (A): 0-1 (Yates)
WIN v Albion Rovers (A): 0-2 (Hilton and Victoria)
LOSS v Hibernian (H): 0-4
WIN v Stenhousemuir (H): 4-0 (Hilton, Orr and Paton x2)
Stirling Albion
LOSS v Elgin City (A): 3-1 (Bikey)
LOSS v Queen's Park (H): 1-2 (Heaver)
WIN v Edinburgh City (A): 0-1 (Mackin)
LOSS v Edinburgh City (H): 0-1
WIN v Cowdenbeath (A): 1-5 (Ryan x2 (Pen x1), Hamilton, Banner and Mackin)
Last time out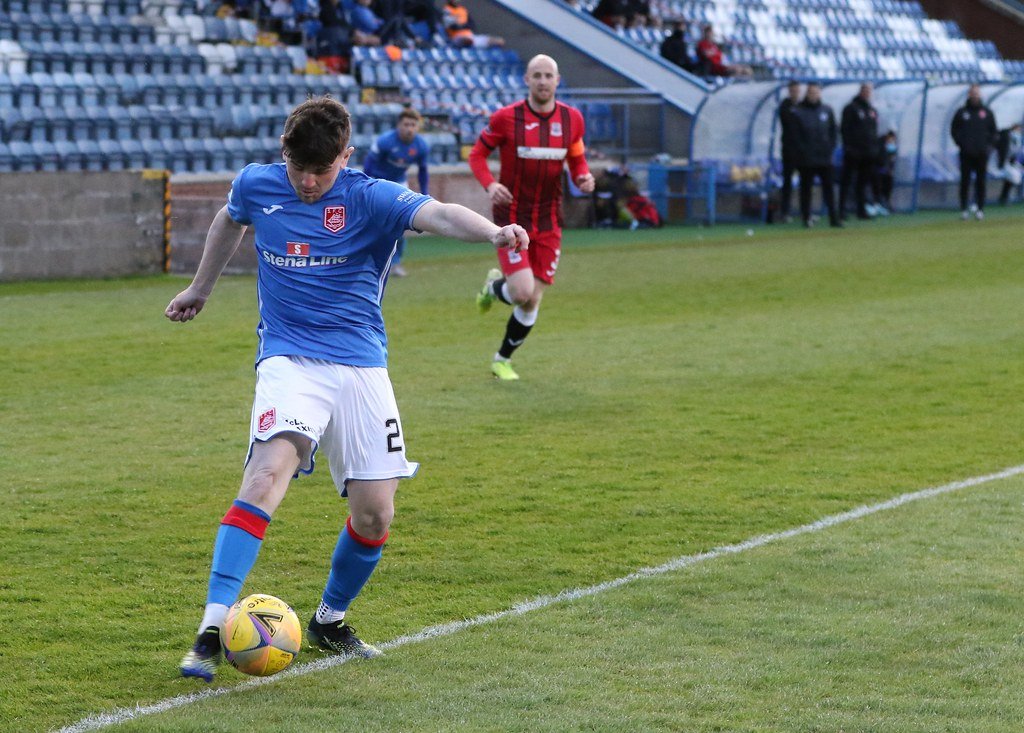 Stranraer
Lineup v Elgin City: Fleming, Robertson, Burns, Sonkur, Hamill (Yates 46), McManus, Hilton (Duffy 46), Stirling (Josh Walker 81), Millar (Taylor 69), Paton, Orr (Elliott 60).
Not used: Devitt and Jamie Walker.
Stirling Albion
Lineup v Elgin City: Currie, McGeachie, Allan, Banner, El-Zubaidi, Hamilton, K Roberts, Leitch (Thomson 69), Ryan (Bikey 15), Moore (S Roberts 7 (Byrne 69)), Mackin.
Not used: Creaney, Greenhorn, Docherty and Binnie.
Referee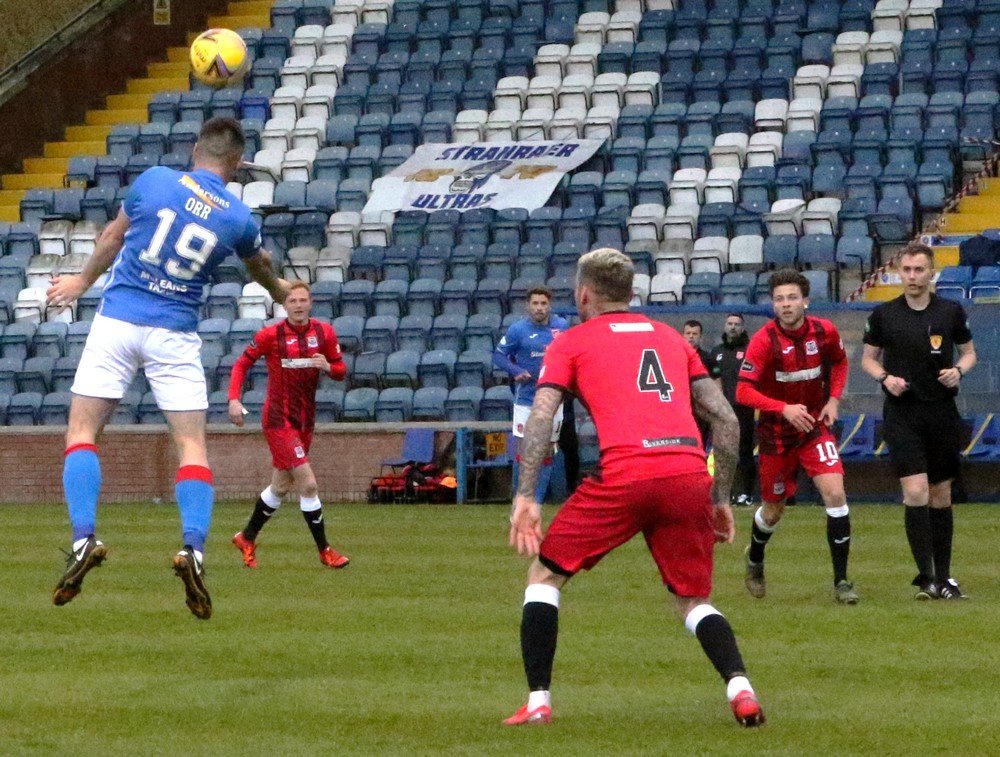 It was just earlier this week that Mr Scott last took charge of a Stranraer game, when Elgin City visited Stair Park.
The game was over within the opening 20 minutes with Aiden Sopel and Bryan Cameron scoring along with a Kane Hester double. Cameron Elliott pulled one back after the break before Ruari Paton was sent off.
It is the first time he has taken charge of a Stranraer contest away from home.
Ten days prior to the Stranraer and Elgin City contest and Mr Scott was at Central Park for Cowdenbeath versus Stirling Albion. The visitors made a quick start on that occasion with Andy Ryan scoring either side of a Craig Barr effort for the hosts. Chris Hamilton made it 3-1 before the break and Kyle Banner and Dylan Mackin added to the tally in the second half.
It was right back at the beginning of August 2019 that the referee last visited Forthbank though. That was when Queen's Park were the visitors and David Galt scored the only goal for the Spiders. Ross McGeachie was also sent off for the hosts.
Coverage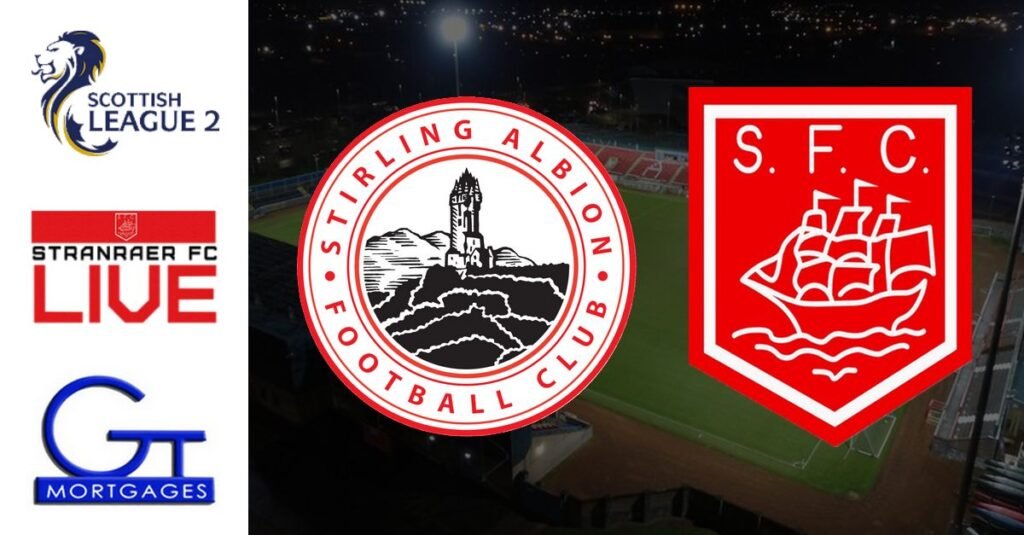 You can watch live video coverage of Saturday's game on Stirling Albion's streaming service, priced at £10.
Posts on our official club pages on Facebook and Twitter will be limited over the weekend, as we join the football community in a push for social media platforms to take action on online abuse (#FootballUnites).
We will issue any content via the club website and private Facebook supporters' group.