Plenty of players have come and gone over the last decade but Andrew Downie has regularly put his hand up to help out.
The goalkeeper is now the main competition to Lewis Budinauckas following the departure of Martin McDonald and with George O'Connor out on loan at Kilwinning Rangers.
The 25-year-old, who has been a regular for the South of Scotland side for a number of years, is hoping to keep the on-loan Rangers man on his toes as he bids to make his first team debut.
He said: "You need to have a good relationship as goalkeepers.
"The main thing is having that relationship.
"Only one person can play and you have got the goalkeeping coach as well so you need to have the banter.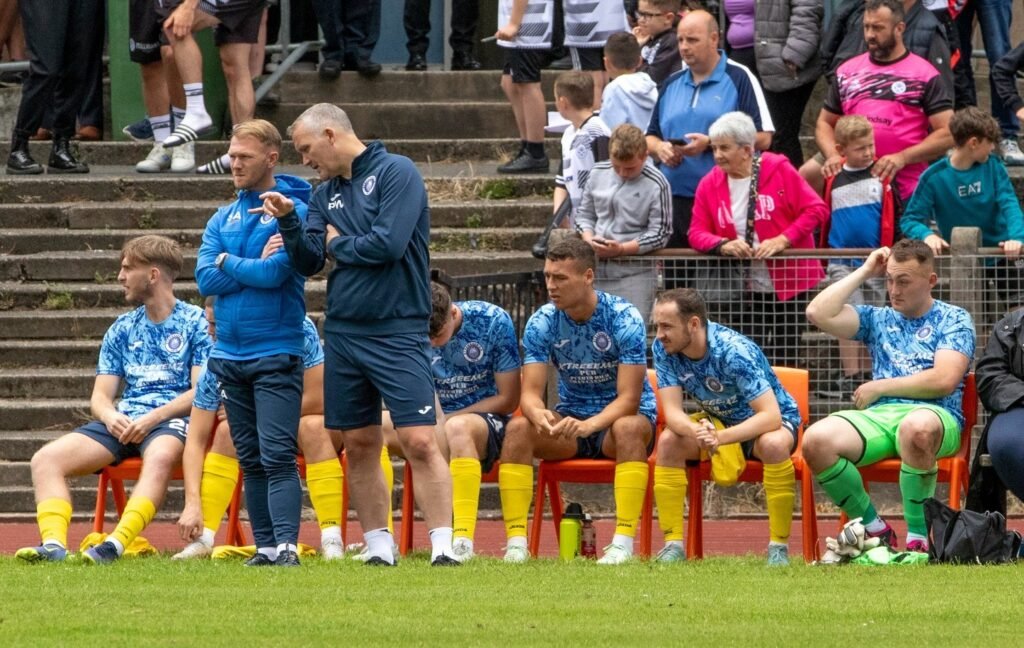 "I'm definitely there if needed.
"I got on against Ayr in pre-season and I am happy to go on.
"I've not played League Two level but I have played Lowland League.
"I'm 25, I'm not just a boy any more.
"I've got a bit of experience now but I'm happy to go on.
"I'm here as cover but if I am called upon then I am happy to do that and it is what I want to do."
Downie, who grew up in Dunragit, knows that he will need to clock up the miles to be part of Scott Agnew's squad.
Tomorrow's visit to Peterhead represents a more than 500-mile round trip for anyone heading from the south-west to the north-east.
The goalkeeper, who counts former Blue James Hilton among his close friends, said: "I live in Stranraer.
"I know what the travelling is about and I want to try to test myself.
"I enjoy it and that is the main thing.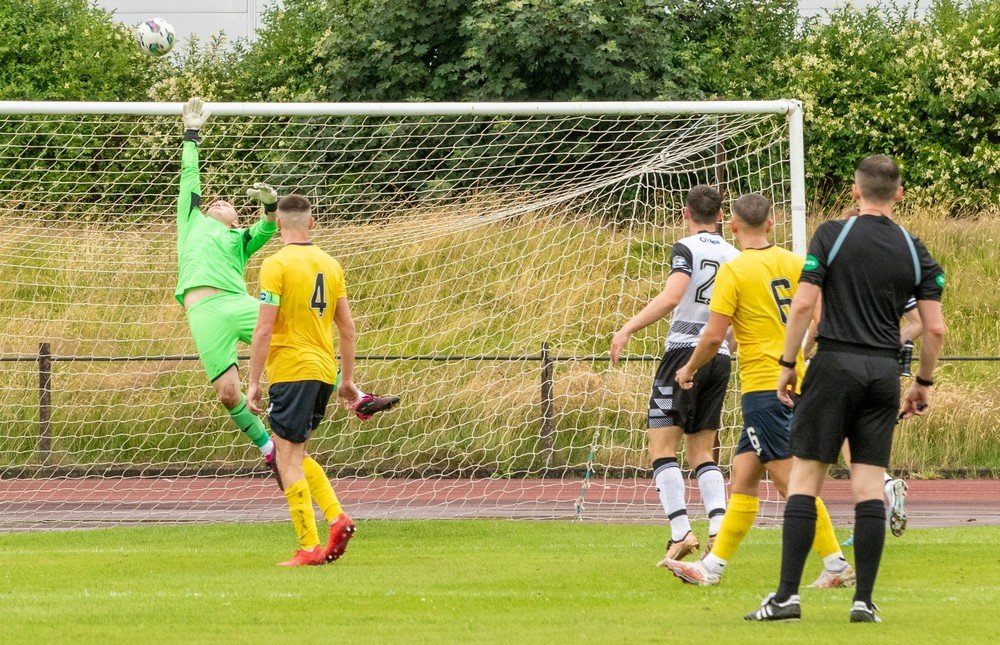 "As long as I am enjoying it then that is what I want to try to do.
"Obviously, I've only been with the manager two or three times but I am up at training now.
"I'm just back from injury and it is about getting fit and getting back into it."
Downie, who also played with Stirling University, is no stranger to the Stranraer first team.
Rewind the clock back to August 2014 and Downie was just a 16-year-old as the Blues welcomed Albion Rovers in the League Challenge Cup.
David Mitchell was in goals on that occasion as Craig Malcolm and Scott Rumsby found the net in a 2-1 win.
He said: "I played until I was under-20s here and then went away to university.
"I came back, played with the reserves and I have been there three years now.
"I've been on and off the first team bench since."
Last meeting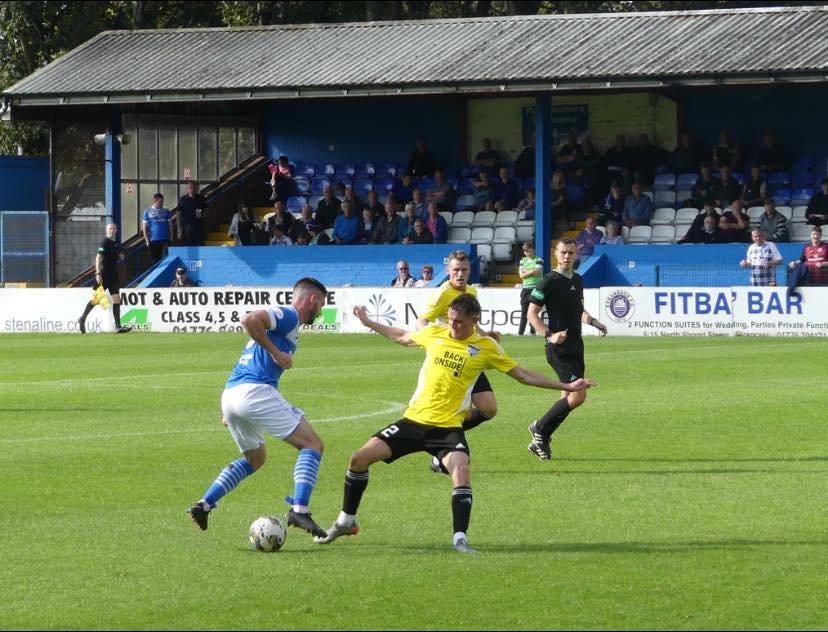 First half strikes from Tom Orr and Kyle Fleming gave Stranraer their first win over Peterhead since 2016.
Orr had already missed a good chance when Stuart McKenzie stood tall after the frontman found himself clean through on goal. The striker made amends after three of his defensive colleagues combined. Kyle Girvan flicked on Martin McDonald's long clearance forward. Scott Robertson then cut the ball back and Orr fired home from close range.
The advantage was doubled when Fleming raced onto Cammy Williamson's through ball and rolled it under the visiting number one. A great save from McKenzie denied Orr again before the break but the Blues were well worth their lead.
Peterhead grew into the game in the second half but it was not until right at the very end that they pulled one back. A slack back pass from Craig Ross was seized upon by Jason Brown, who chipped McDonald but it was too late.
Stranraer: M McDonald, Williamson, Girvan, McIntosh, Robertson (Ross 82), Walker (O McDonald 73), Dolan, Forrest, Fleming, Armour (Hughes 84), Orr (Lang 73).
Not used: O'Connor.
Peterhead: McKenzie, D Strachan (Jordan Brown 70), Goldie (McKee 46), Jack Brown, R Strachan, Ross (Reid 65), Ritchie, McCarthy, Ward (O'Keefe 46), Jason Brown, McAllister.
Not used: Armstrong, Wilson, Wood and Oluyemi.
Last five meetings
Stranraer 2 Peterhead 1 (Orr and Fleming; Jason Brown) at Stair Park on September 2, 2023
Peterhead 3 Stranraer 0 (Conroy x2 and Scott Brown) at Balmoor Stadium on December 7, 2019
Stranraer 1 Peterhead 2 (Dangana; Scott Brown x2) at Stair Park on August 31, 2019
Peterhead 2 Stranraer 2 (McAllister and Redman; Malcolm and Robertson) at Balmoor Stadium on March 25, 2017
Stranraer 3 Peterhead 3 (Thomson and Gibson x2; McAllister x2 and Anderson) at Stair Park on February 18, 2017
Last five games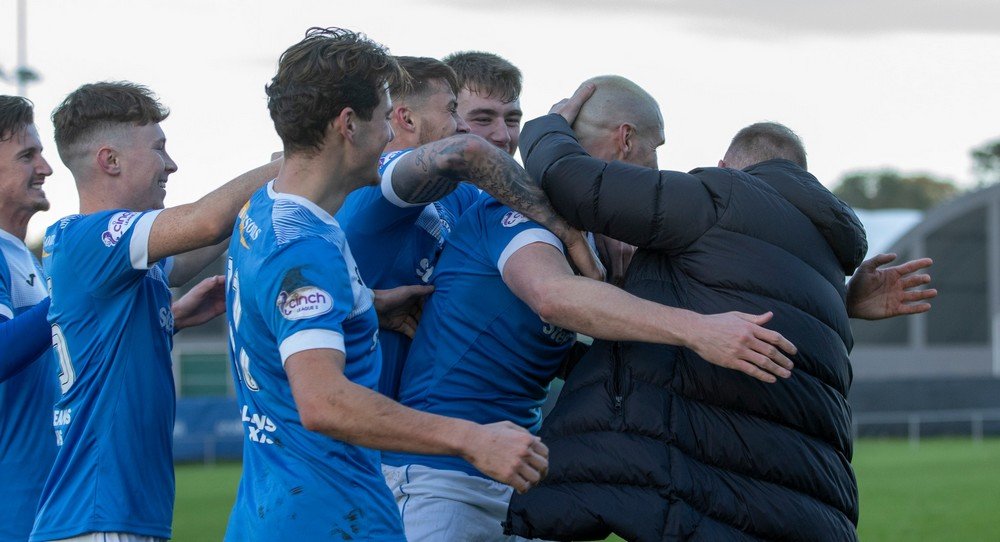 Stranraer
WIN v Elgin City (H): 3-1 (Forrest (Pen), Grant and Dolan)
WIN v Civil Service Strollers (A): 0-3 (Girvan, Ross and Robertson)
LOSS v East Fife (A): 4-0
LOSS v The Spartans (H): 3-4 (Orr, Dolan and Lang)
LOSS v Dumbarton (A): 3-1 (Armour)
Peterhead
WIN v East Fife (H): 2-0 (Shanks and Jordan Brown)
WIN v Clachnacuddin (H): 3-1 (Ward, McAllister (Pen) and Shanks)
LOSS v Dundee United (H): 0-2
WIN v Forfar Athletic (A): 1-3 (O'Keefe x2 and McAllister)
WIN v Elgin City (H): 6-0 (Ross x2, McAllister, Shanks x2 (Pen x1) and Ritchie)
Last time out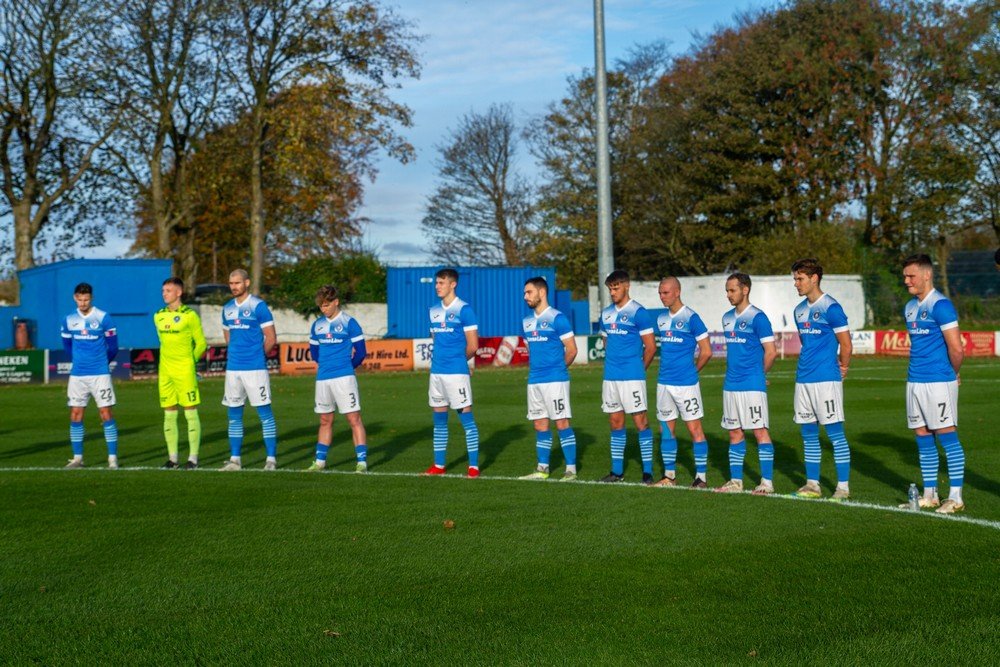 Stranraer
Lineup v Elgin City: Budinauckas, Williamson, Girvan, Ross, McIntosh, Robertson, Dolan (Lang 77), Hawkshaw (Walker 73), Forrest (Strachan 61), Grant (O McDonald 61), Armour (Orr 77).
Not used: Sneddon and Downie.
Peterhead
Lineup v East Fife: McKenzie, D Strachan (Goldie 53), Jason Brown, R Strachan, Ross (Wilson 74), McCarthy (Jordan Brown 53), Jack Brown, McKee (Ward 76), O'Keefe, McAllister (Reid 86), Shanks.
Not used: Armstrong, Thompson and Wood.
Five facts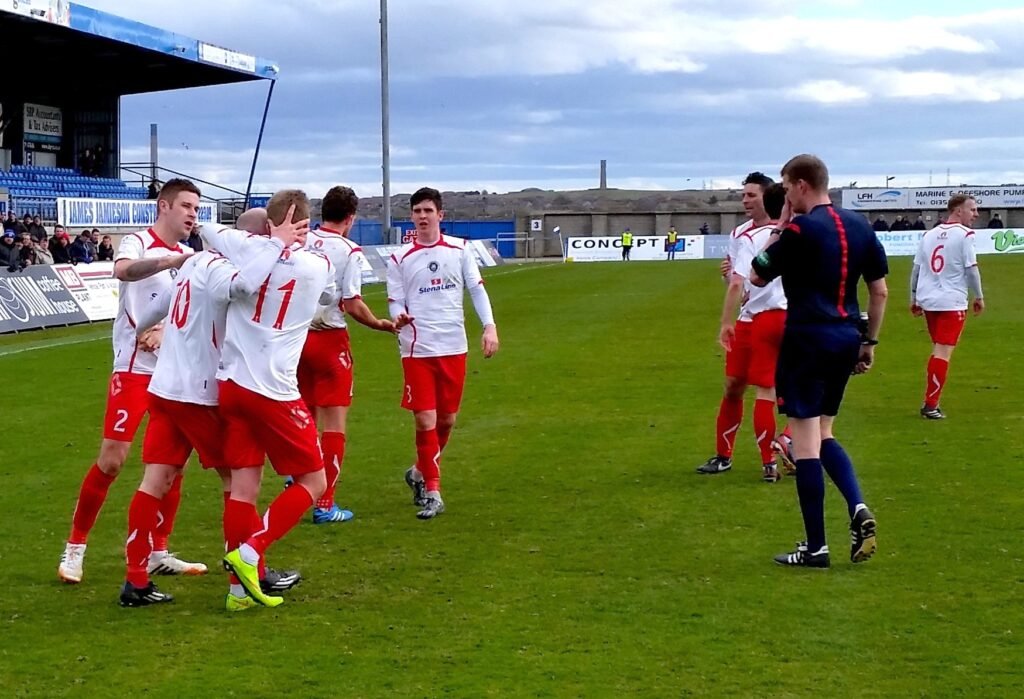 1. Stranraer fans have to cast their minds back to March 2015 for their last victory at Balmoor Stadium. The visitors were a goal down at the half time interval thanks to an Andy Rodgers goal but they would turn things on their head. Willie Gibson levelled before the hour mark and Jamie Longworth scored the winner eight minutes from time.
2. James Dolan's goal on Saturday ended a remarkable sequence for Stranraer. Each of the ten goalscorers prior to the midfielder were different. Working our way back: Matty Grant, Dylan Forrest, Scott Robertson, Craig Ross, Kyle Girvan, Deryn Lang, James Dolan, Tom Orr, Ben Armour and Kyle Fleming. The last time Stranraer accomplished that feat was in 2018 when Chris McGowan, Innes Cameron, Adam Cummins, Connor McManus, Luke Donnelly, Ian Smith, Jamie Hamill, Kyle Turner, PJ Crossan and Grant Anderson found the net.
3. Man of many clubs Paul Kinnaird turns 57 tomorrow (Saturday). Starting out at Norwich City, he enjoyed spells north and south of the Border, with clubs including St Mirren and Shrewsbury Town. He made more than 60 appearances for the Blues. His final goal came in a 2-2 draw with Hamilton Academicals with Gordon Young also finding the net. The Stranraer side was: Bruce, Black, Campbell, Knox, Watson, Skilling, Jenkins (Johnstone 67), Bell (Friels 67), Kinnaird (Harty 81), Young, McMartin.
4. If he features tomorrow (Saturday), Tom Orr will make his 50th appearance for the side over two spells.
5. Former Stranraer and Peterhead favourite Steven Noble reached the milestone of 500 appearances earlier this year. Former Kilmarnock youngster Noble made 146 starts for Stranraer and a further 13 appearances from the bench. He would leave the Blues for Peterhead and go on to feature for Stirling Albion before joining Beith Juniors.
Photos: Bill McCandlish